It's been almost three years since Paul Walker tragically died, and he's still fondly remembered by friends and colleagues. Michelle Rodriguez, who became fast friends with Paul after working on "The Fast and the Furious" with him, opened up about the kind of person the late actor was.
The actress stepped out for the premiere of "Hamilton's Secret" in Hollywood after giving the interview about Paul.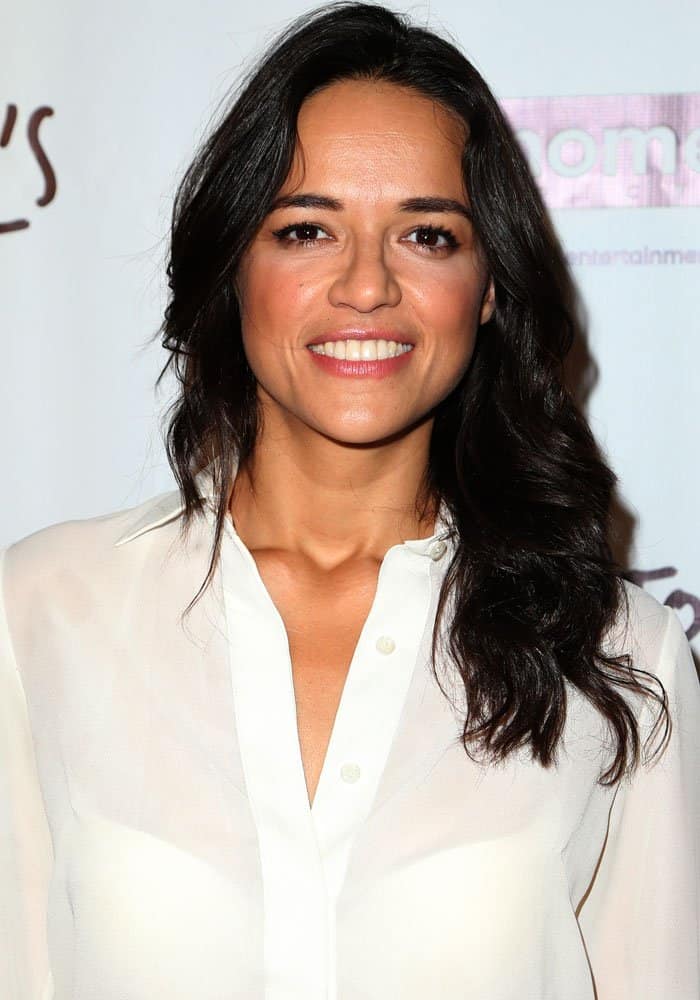 Michelle Rodriguez at the premiere of "Hamilton's Secret" in Hollywood on September 27, 2016
Michelle showed off her usual no-nonsense red carpet style in a laid back button down shirt and a pair of comfortable pencil cut trousers. Her shirt had a cowl detail at the back that showed off a dainty lace bra.
The actress had an interesting focal point to her outfit: Her MM6 Mason Margiela shearling slip-ons. Michelle wore a pair of metallic shearling-trimmed flats that could not escape anyone's eyes. Frankly, we think she rocked this look.
Michelle wears a pair of MM6 Maison Margiela shearling flats
Michelle shows off the cowl back detail of her seemingly plain button down shirt
Michelle said that Paul was a person with a huge heart who would sometimes stop and question whether their movies were actually contributing to the good of the world. The actress would remind him that the money they make was something they could give to those in need.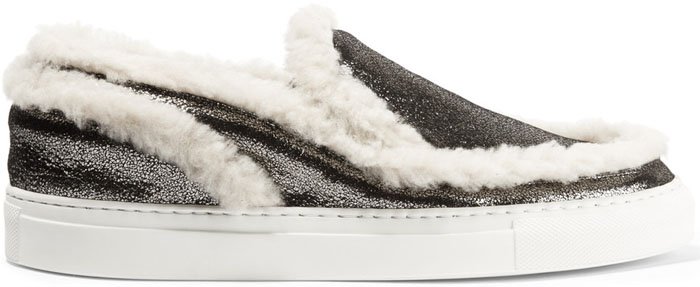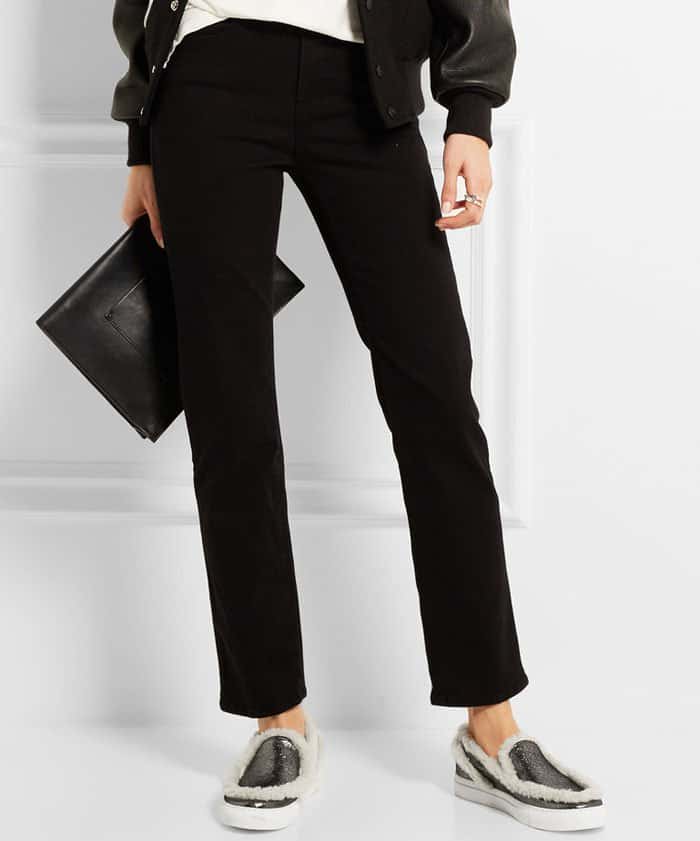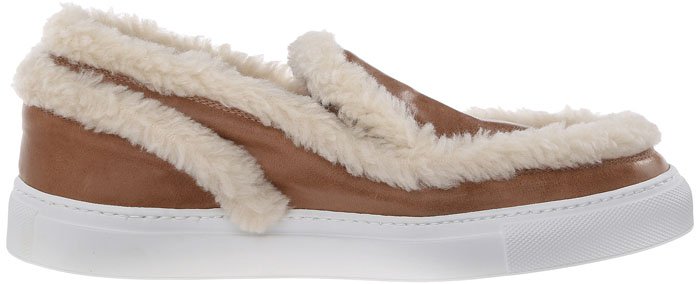 MM6 Maison Margiela shearling-trimmed textured-leather slip-on sneakers, $132.99 – $360 at Net-A-Porter, Shopbop, Farfetch, Zappos and 6pm
Credit: FayesVision / Apega / WENN