Ridiculous, ludicrous, crazy, bizarre are just some of the words we've heard (and used) lately to describe Miley Cyrus. We just do not understand what is going on with her style. Sure, it is expected that a pop-star such as herself break barriers and wears outrageous outfits on stage, but we think the "Wrecking Ball" singer's choices lately are just plain bonkers.
The former Disney star kicked off the American leg of her "Dead Petz Tour" just two weeks ago at the Riviera Theatre in Chicago. In true Miley style she sported some ridiculous get ups for the show. One of her weird ensembles featured a silver, metallic coat with oversized collars and extra-large lettering. As if that wasn't crazy enough, Miley wore mini party hats that looked like devil horns.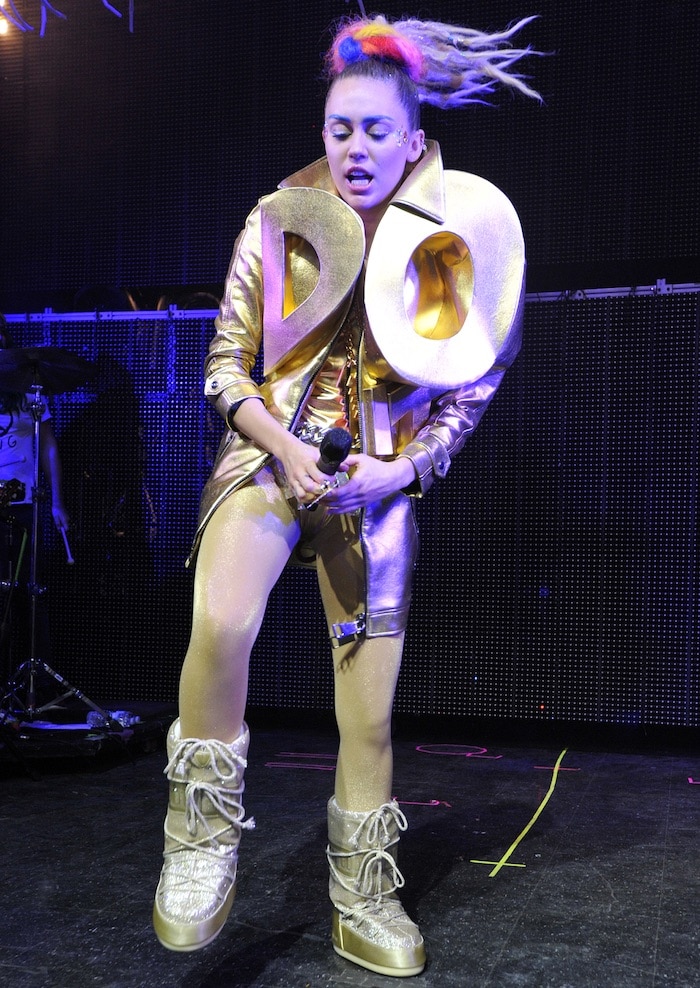 Miley Cyrus performs at the Riviera Theatre in Chicago on November 19, 2015 to kick off the American leg of her "Dead Petz Tour".
The singer also bared her bottom in metallic gold thong, for reasons absolutely unknown. There was even a small run in her stockings.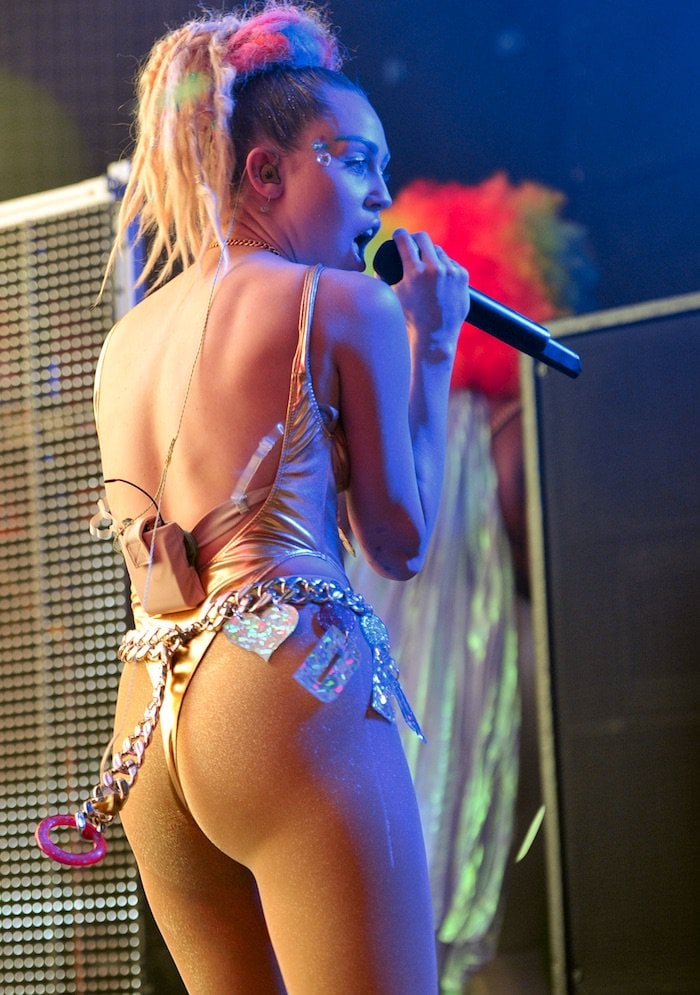 She was also a ray of sunshine (literally) in another one of her trashy costumes. We are still cringing over all her hideous choices.
Throughout the show, Miley wore probably the tackiest pair of boots we have ever seen. The gold, glittery boots looked like snow boots on drugs.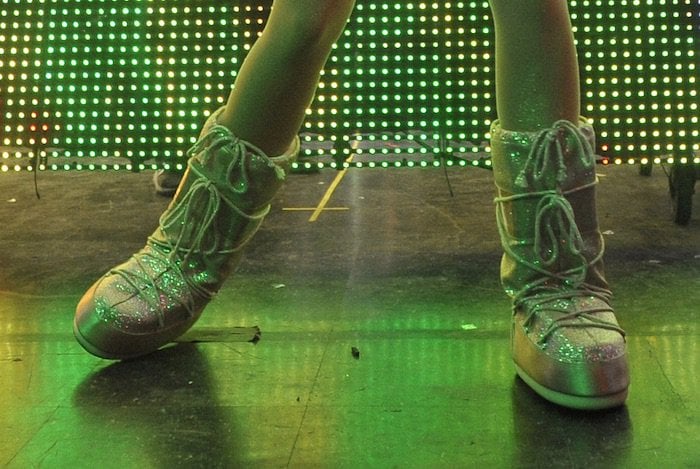 Gone are the days when Miley stuck her tongue out for the cameras but still sported some classy ensembles, like at the 2015 Vanity Fair Party or the 2013 American Music Awards. We miss you old Miley, please come back.
In case you're interested in her boots, you can find them at AlexandAlexa and Luisaviaroma. They feature ultra grip sole, a cushioned inner for complete comfort and an authentic lace up front for the perfect fit.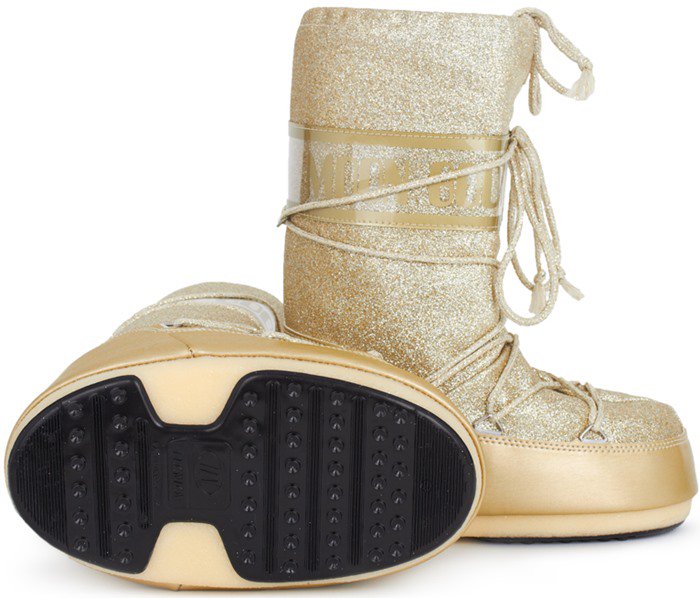 Moon Boot Glitter Delux Moon Boots, $152 at AlexandAlexa and Luisaviaroma
Credit: WENN