Milla Jovovich has developed a reputation as a sci-fi action superstar while still being the girl next door. Fans describe her as one of the few celebrities comfortable in their own skin, even in interviews before a live, studio audience!
At the 2021 amfAR Gala Los Angeles, she was joined by her now 14-year-old daughter Ever Anderson in a long bustier Moschino Fall 2021 heart dress.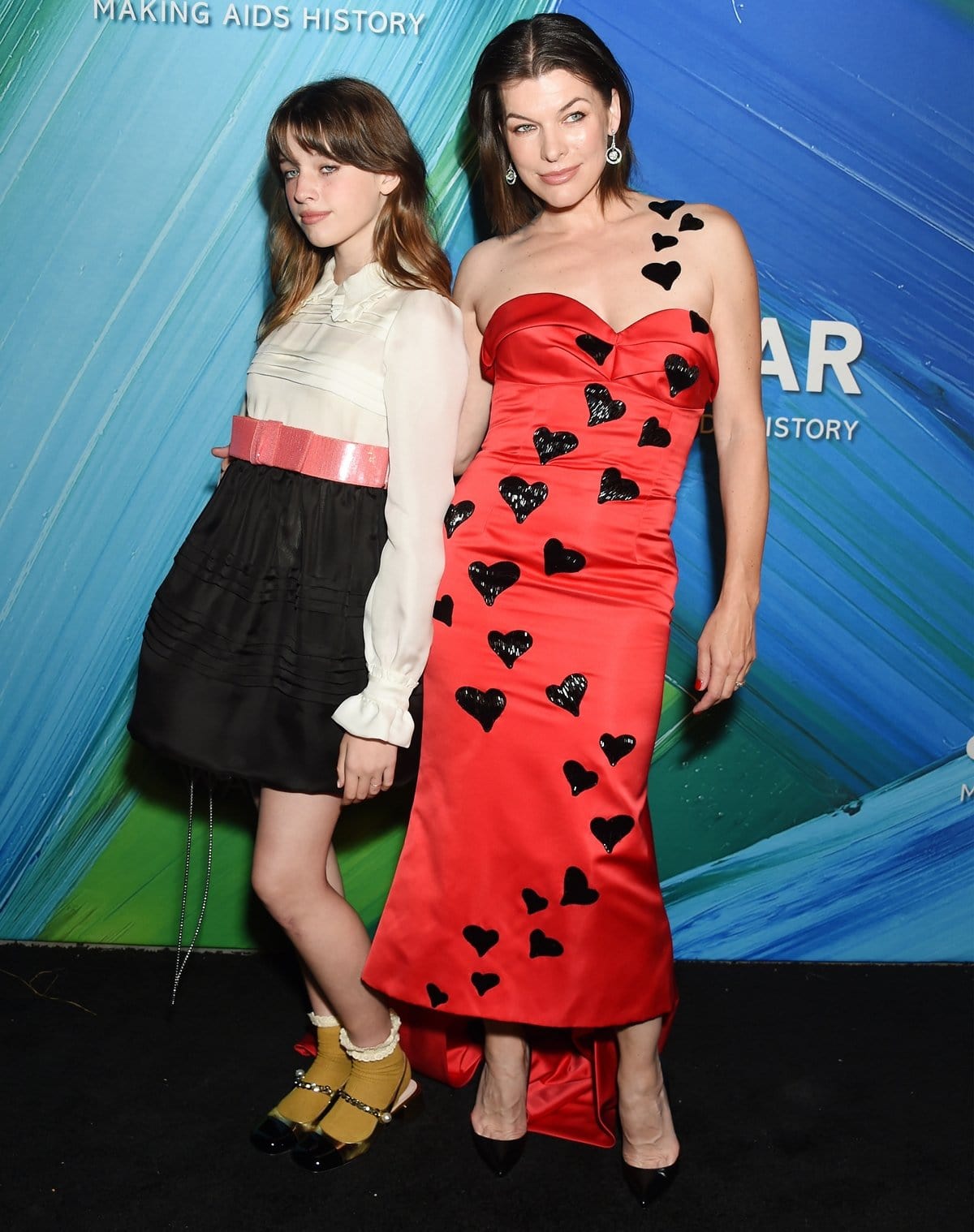 Ever Anderson and her mother Milla Jovovich attend the 2021 amfAR Gala Los Angeles at Pacific Design Center on November 4, 2021, in West Hollywood, California (Credit: MEGA / WENN)
She's had a storied past in her search for love, which she eventually found on the set of Resident Evil. Here's the backstory of Milla Jovovich and husband-and-director Paul W.S. Anderson.
Where is Milla Jovovich From?
Milla Jovovich was born in Soviet Ukraine on December 17, 1975, and emigrated to the United Kingdom when she was only five years old. Within months, her family had relocated to California.
Milla had a hard time in public school where, during a late flare in the Cold War, she was criticized by her classmates for her Soviet roots.
Milica Bogdanovna Jovovich at the premiere of The Messenger: The Story Of Joan Of Arc in Beverly Hills on October 18, 1999 (Credit: WENN / Axelle Woussen)
Milla's mother and father divorced shortly after their arrival in the United States. Her father reportedly had an affair, which led to their separation.
She remained with her mother, who was a former actress. Milla was enrolled in acting classes early on and started modeling at nine years old.
At one point, Jovovich was considered the highest-paid supermodel at the time, raking in over $10 million per year among her modeling contracts, which included work as the face of Lancôme.
What Has Milla Jovovich Been In?
In 1991, Jovovich was cast in a leading role in Return to the Blue Lagoon. Immediate comparisons were drawn between Jovovich and Brooke Shields, another model that made the leap to acting.
Milla's breakout role is considered to be her appearance as Leeloo in the 1997 sci-fi hit, The Fifth Element. She has also appeared in other films like Dazed and Confused, Zoolander, and He Got Game.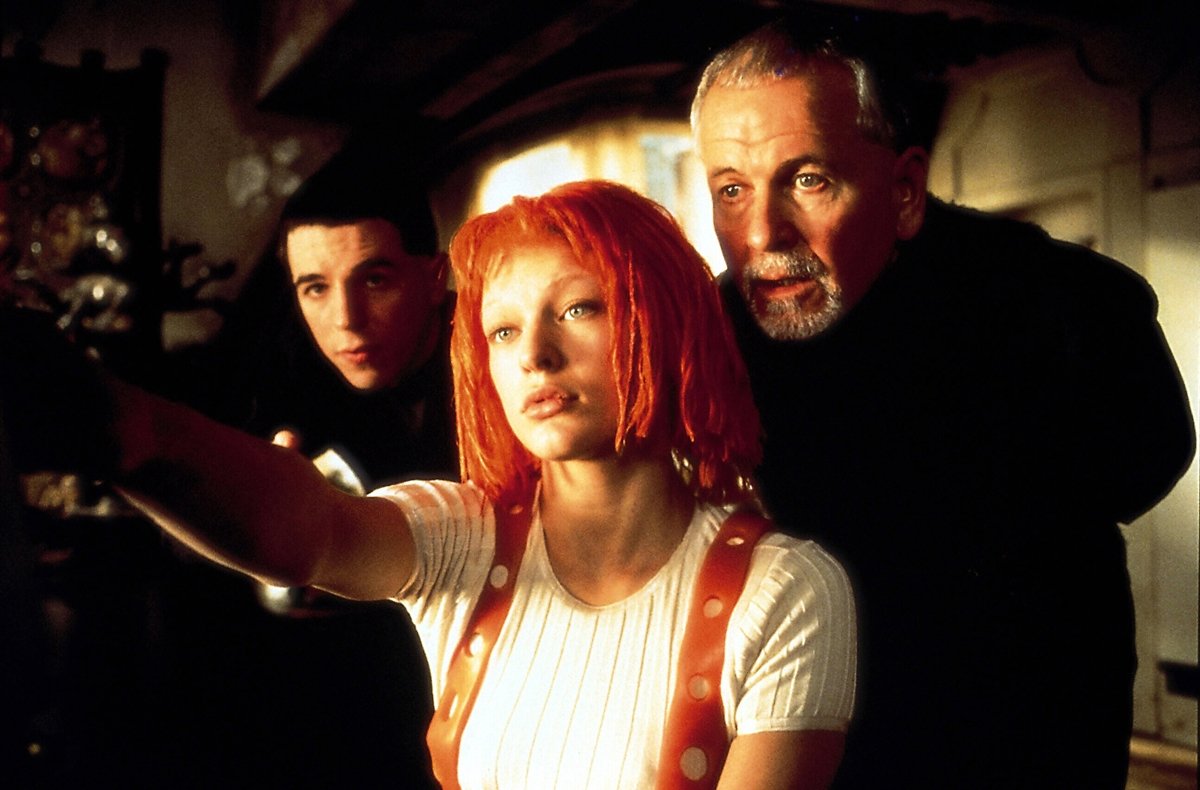 Starring with John Bennett and Ian Holm, Milla Jovovich had her breakthrough with her portrayal of Leeloo in the 1997 French science-fiction action film The Fifth Element in The Fifth Element (Credit: WENN)
Milla Jovovich is perhaps best known for her role as Alice in the Resident Evil film franchise. The highest-grossing films ever to be based on a video game, the franchise has a total of six installments.
Personal Relationship History
Jovovich has been connected to a handful of gentlemen, including Stephen Dorf, John Frusciante, and Jeremy Davies.
At the age of 16, Milla was briefly married to Dazed and Confused co-star Shawn Andrews, who was 21 at the time.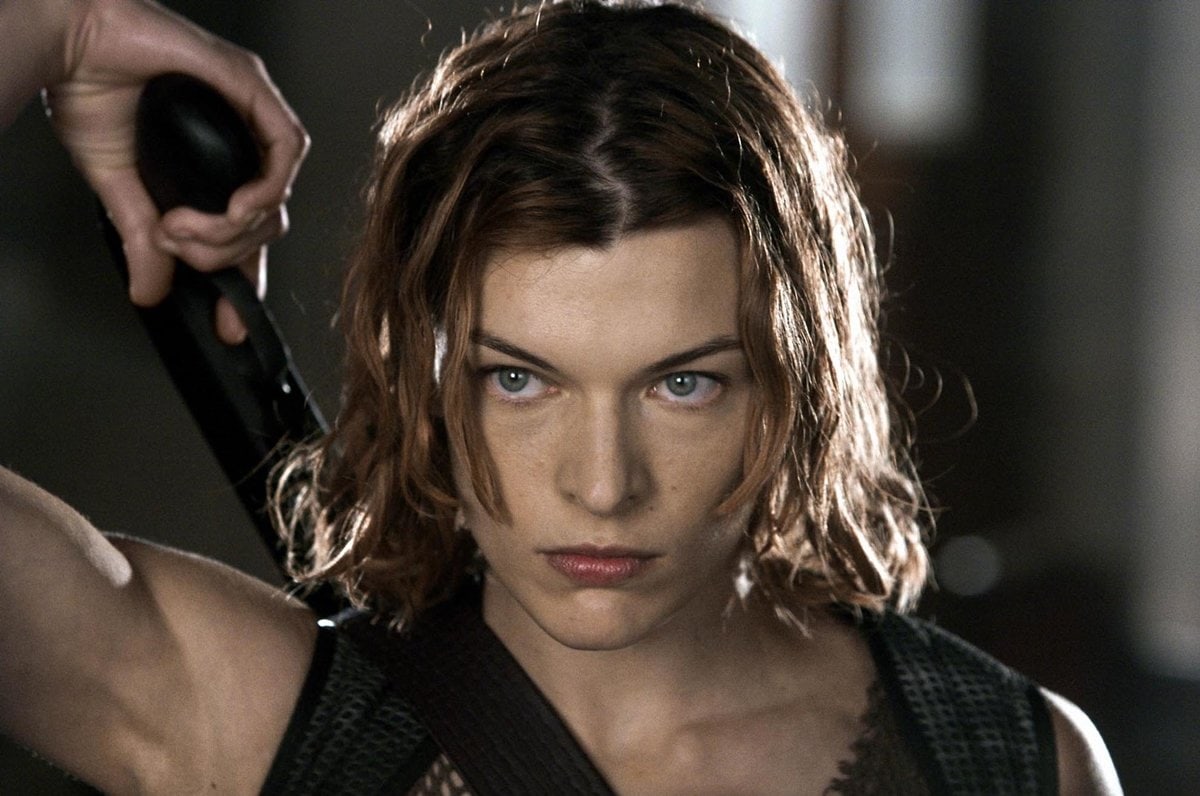 Milla Jovovich portrayed Alice in the action-horror film franchise Resident Evil (Credit: WENN / SONY)
Their marriage was annulled by Milla's mother two months later. She describes the marriage as a teenage rebellion, as she was feuding with her mother who discouraged her from dating other actors.
In 1997, Jovovich married Luc Besson, the French co-author and director of The Fifth Element. The unexpected pair surprised fans by booking a skydiving session immediately following their nuptials.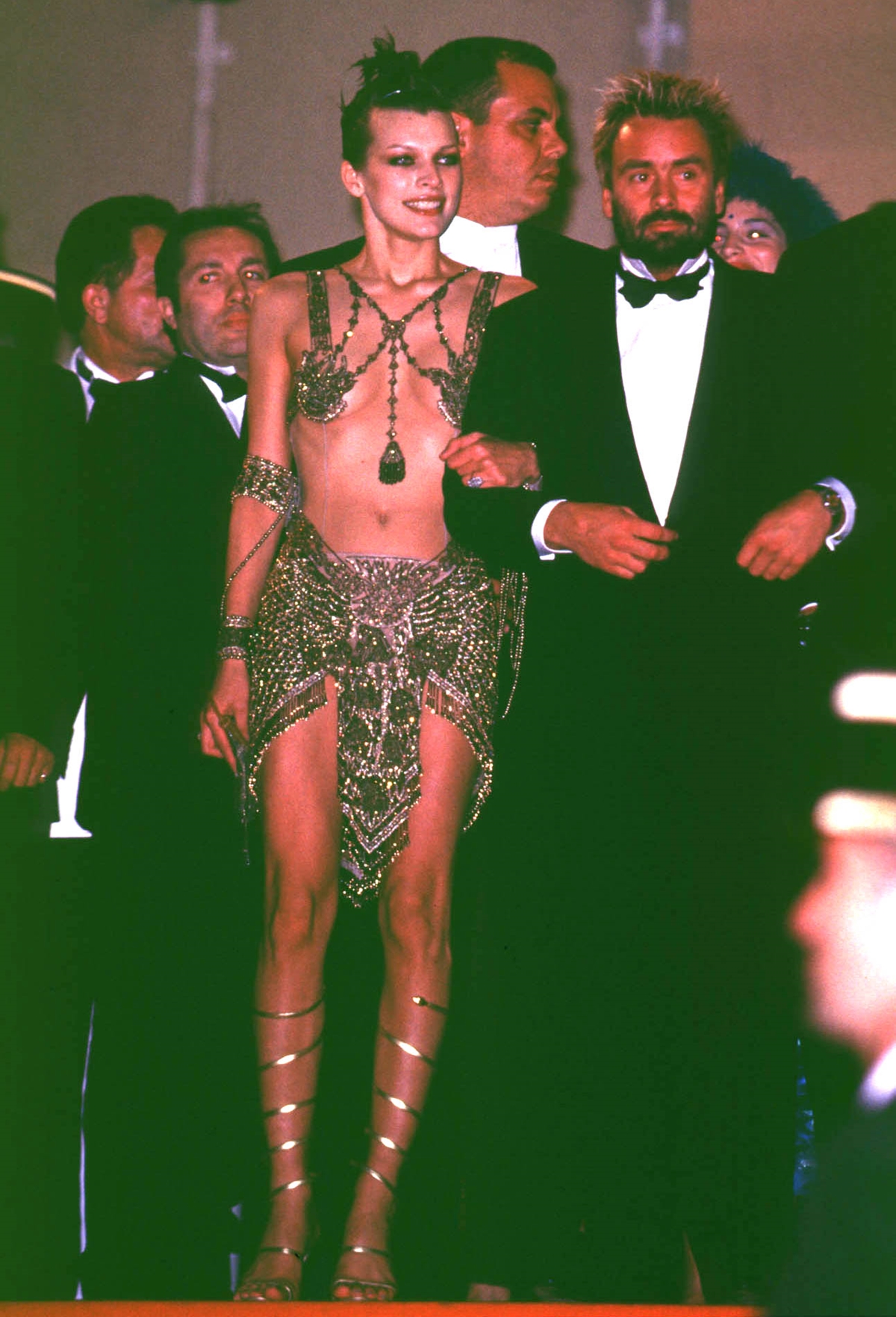 Milla Jovovich married The Fifth Element director Luc Besson in 1997 and divorced him in 1999 (Credit: WENN)
After filming The Messenger: The Story of Joan of Arc, the couple called it quits. At the time, they blamed it on their busy filming schedules and the distance between them for much of the year.
However, later on, Milla acknowledged their staggering 16 year age difference as a contributing factor to the split.
"It's too bad it didn't work," Milla said of the split, "because he was an incredible person and I was an incredible girl, but the timing wasn't right."
How Did Milla Jovovich Meet Husband Paul Anderson?
Like most folks, Milla and director Paul Anderson met at work. Never mind the fact that it was on the set of the super-successful Resident Evil.
Anderson, who also wrote the movie, has directed Jovovich on all six installments, as well as The Three Musketeers and 2020's Monster Hunter.
Milla Jovovich and her fiancé Paul W.S. Anderson celebrate her 32nd birthday at Koi restaurant in Los Angeles on December 17, 2007 (Credit: Homero Tercero / WENN)
"He's the director. I mean, I'm an actor. I enjoy making their vision come true. It's part of my job," Milla told Jimmy Kimmel about working with her husband. "He gives us a lot of freedom."
Who is Paul W.S. Anderson?
Anderson, who is 11 years Jovovich's senior, is originally from the U.K. He got his start as a writer on an English television series.
Born in Newcastle upon Tyne in 1965, he wrote and directed his own script for the movie, Shopping, which was subsequently banned in several British cinemas.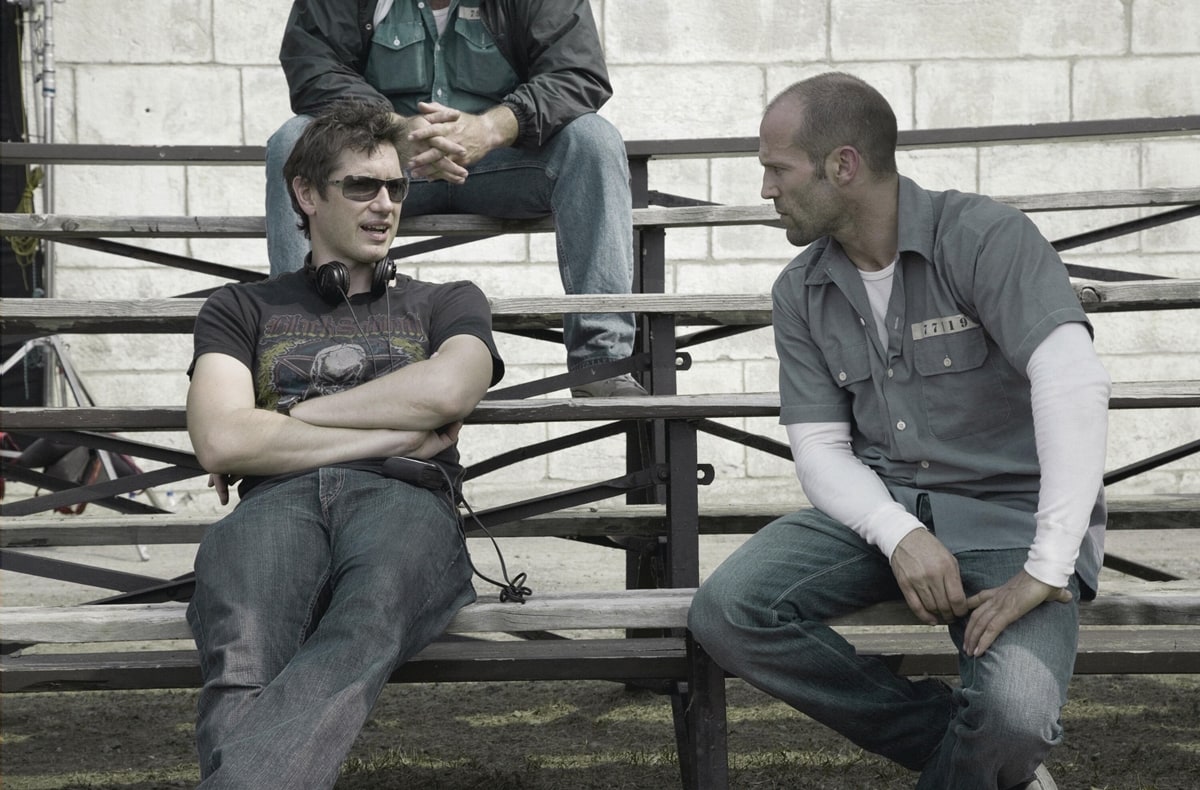 Director Paul W.S. Anderson and Jason Statham on the set of the 2008 American dystopian action thriller film Death Race (Credit: WENN)
However, when American distributors viewed the film at the Sundance Film Festival, Anderson garnered much more attention for his filmmaking.
Prior to his work on Resident Evil, Anderson would direct films like Mortal Kombat and Event Horizon. Following his initial success, he pursued other films in the vein of horror, action, and science fiction.
Milla Jovovich and Paul Anderson Get Married
Little is published about Paul Anderson's dating history, but considering the scope of his work, he clearly had little in the way of extra time on his hands.
After meeting Milla Jovovich on-set in 2002, Paul Anderson proposed to Milla the following year in 2003. The couple were engaged on and off over the next few years until finally tying the knot in a garden wedding at their Beverly Hills Estate in August of 2009.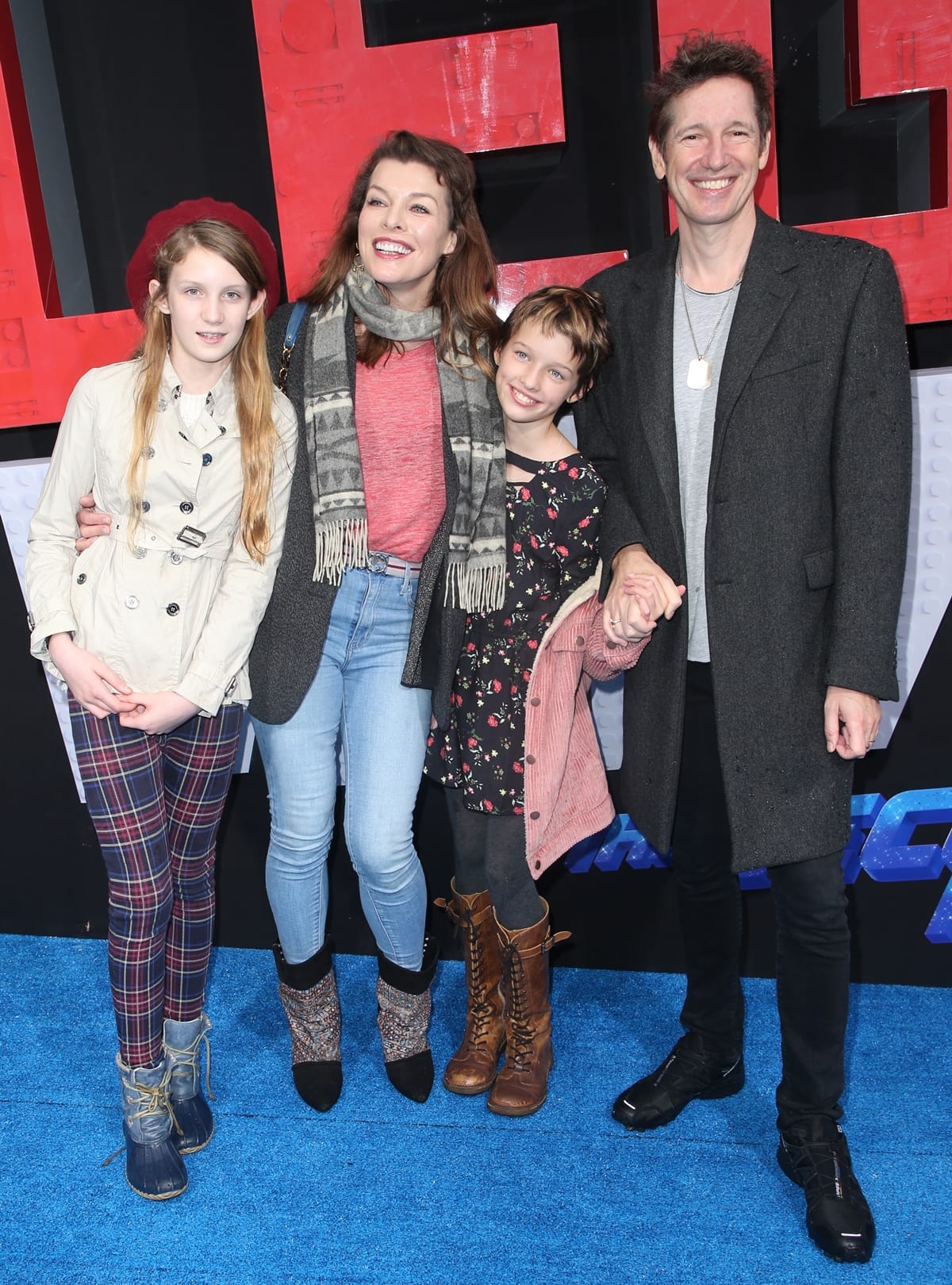 Milla Jovovich, Paul W. S. Anderson, daughter Ever Anderson, and a young guest attend the premiere of The Lego Movie 2: The Second Part at Regency Village Theatre on February 2, 2019, in Westwood, California (Credit: FayesVision / WENN)
They had a small ceremony, with a guest list of only about 50 close friends and family. Among the guests were celebrities like Patrick and Jillian Dempsey.
The couple looked absolutely ravishing at their ceremony, with the 5'9" supermodel donning a Grecian-inspired Temperley London gown and Anderson, a towering 6'3", wearing a beige suit.
Who are the children of Milla Jovovich and Paul Anderson?
Milla and Paul now have three children. Their oldest daughter, Ever Gabo Anderson, was cast in Black Widow as a young Natasha Romanoff.
The proud parents had always discouraged their children from pursuing acting, but they described Ever as "a natural" on screen.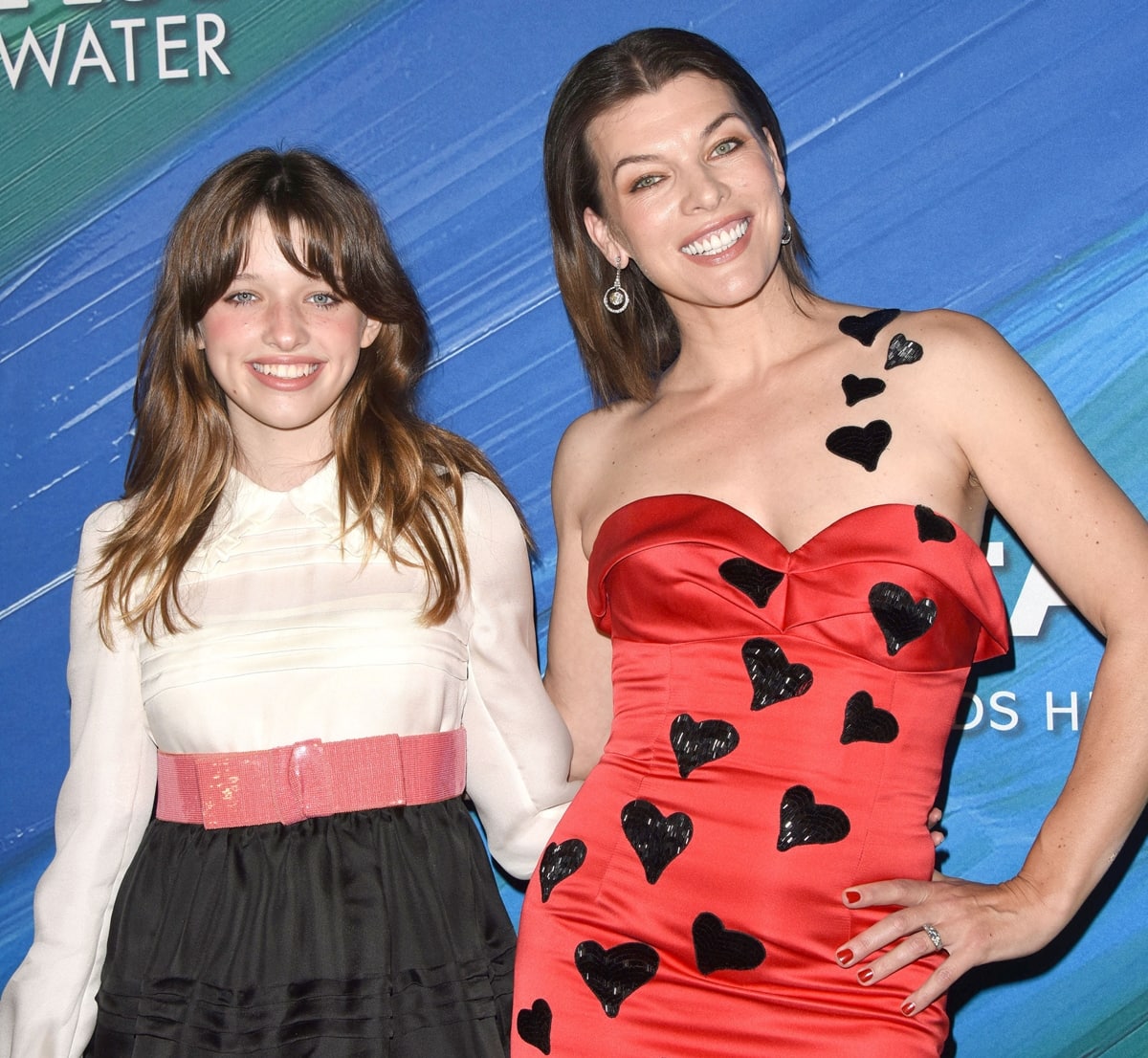 Ever Gabo Anderson has followed in Milla Jovovich's footsteps and portrayed a young Natasha Romanoff in the 2021 film Black Widow and will star as Wendy Darling in the 2022 film Peter Pan & Wendy (Credit: MEGA / WENN)
Their other children, Dashiel Edan and Osian Lark Elliot are now 6- and 1-year old, respectively.
What are Milla Jovovich and Paul Anderson Doing Now?
Milla Jovovich finds herself totally immersed in parenting currently. She says that her passions have shifted to motherhood, although she's still been making time for a few extra pursuits.
Jovovich has recorded two electronic folk albums, The Divine Comedy, and The People Tree Sessions. Both are available for purchase and download.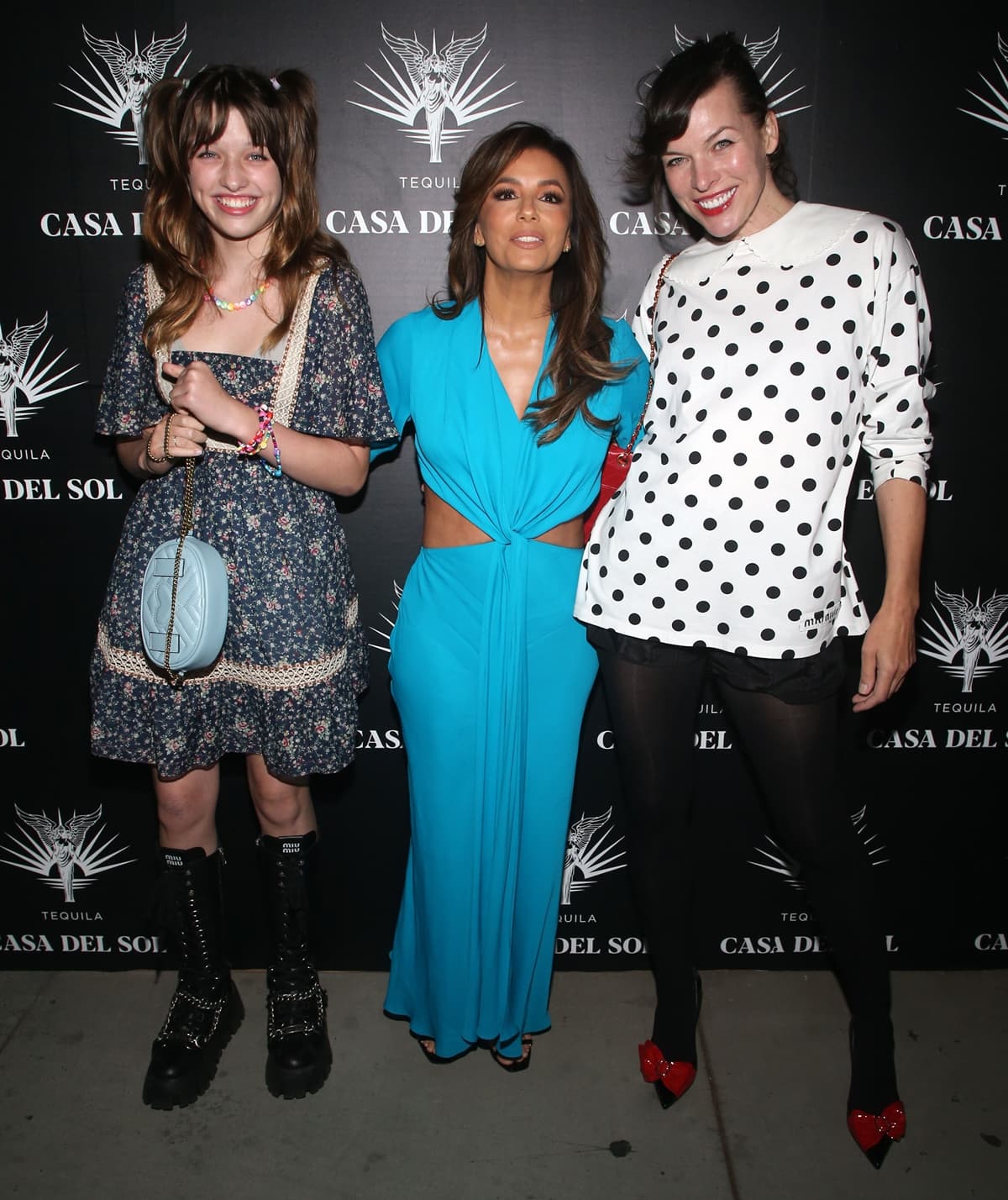 Ever Gabo Anderson, Eva Longoria, and Milla Jovovich attend Brian Bowen Smith's Drivebys book launch and gallery viewing presented by Casa Del Sol Tequila on October 21, 2021, in Los Angeles, California (Credit: MEGA / WENN)
Milla Jovovich and Paul W.S. Anderson both have a net worth of roughly $50 million each, so technically neither are hurting for employment beyond their passion projects.
However, sources say that Jovovich and Anderson are set to tackle In the Lost Lands, a fantasy series by George R.R. Martin. If that name sounds familiar, it may be because you're more familiar with his other work, including Game of Thrones.
Milla Jovovich and Paul W. S. Anderson at the amfAR Cannes Gala 2019 at Hotel du Cap-Eden-Roc on May 23, 2019 in Cap d'Antibes, France (Credit: MEGA / WENN)
Completely independent from Game of Thrones, In the Lost Lands tells the story of a sorceress who travels to the Lost Lands in search of a magical power that allows a person to transform into a werewolf.
The new project is still in the planning and financing stages, but we'll keep an eye out for their latest work in the coming years!