Jeremy Scott has taken Moschino to a whole new level of exuberant and zany fashion.
The fast-food-inspired pieces from the Pre-Fall 2014 collection were a big hit among fashionistas. Now, bag lovers are going gaga over his biker jacket bags that debuted in the same collection.
The unusual-looking leather bags are surprisingly chic and wearable. They have an edgy, chic biker-jacket style, with a few quilted pieces hinting at a Chanel vibe.
Gold polished hardware with bold Moschino lettering and chunky zipper details or golden buttons amp up the bags' fierce factor.
Yes, the silhouette of a jacket bag may be unusual, but it tickles the public's interest and stands out easily among traditional purses. We can't deny that the execution is also impressive.
This is why we love Jeremy Scott; he turns weird-looking things into outstanding fashion pieces that you can buy at Farfetch and Net-A-Porter.
Moschino Biker Leather Backpack, $2,300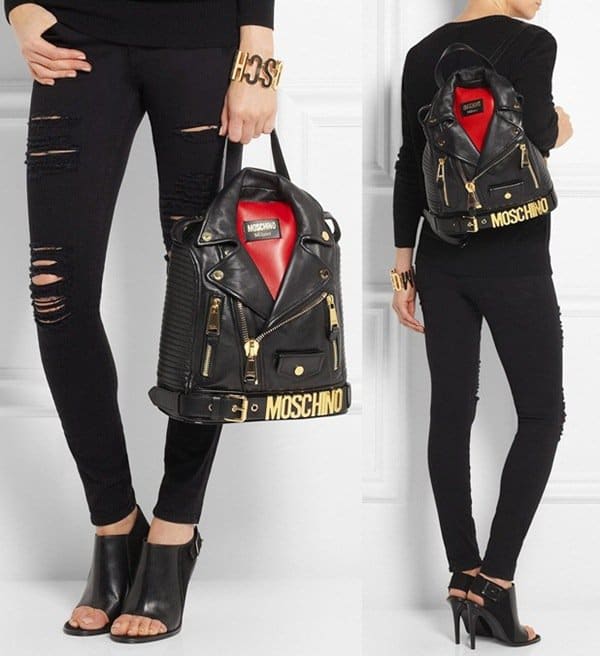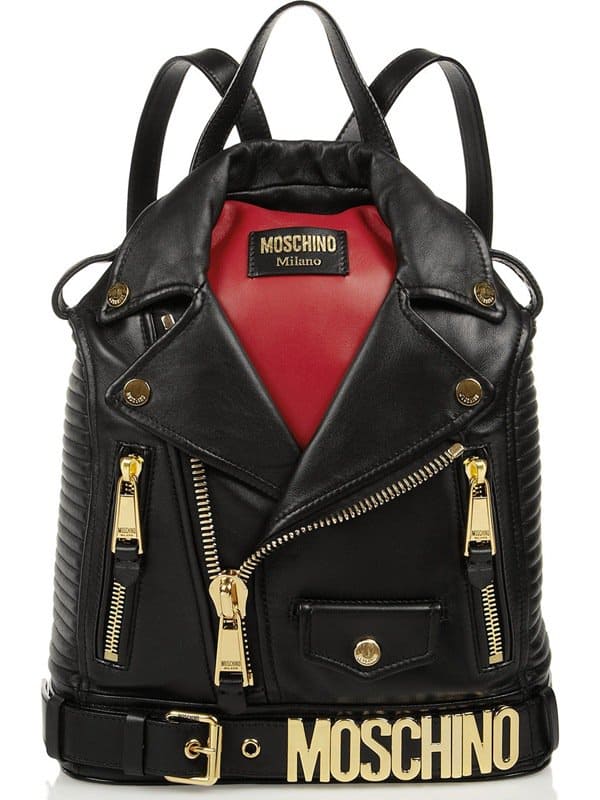 A recreation of the label's iconic 'Perfecto' jacket, this zip-top black leather backpack is fitted with a top handle and two straps so you can carry it in your hand or over your shoulder
Moschino Biker Jacket Nappa Leather Shoulder Bag, €2,671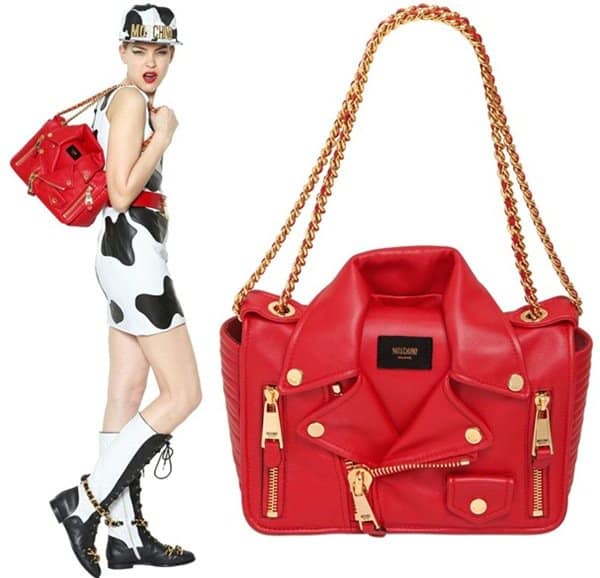 Moschino Jacket Lapels Nappa Leather Shoulder Bag, €2,056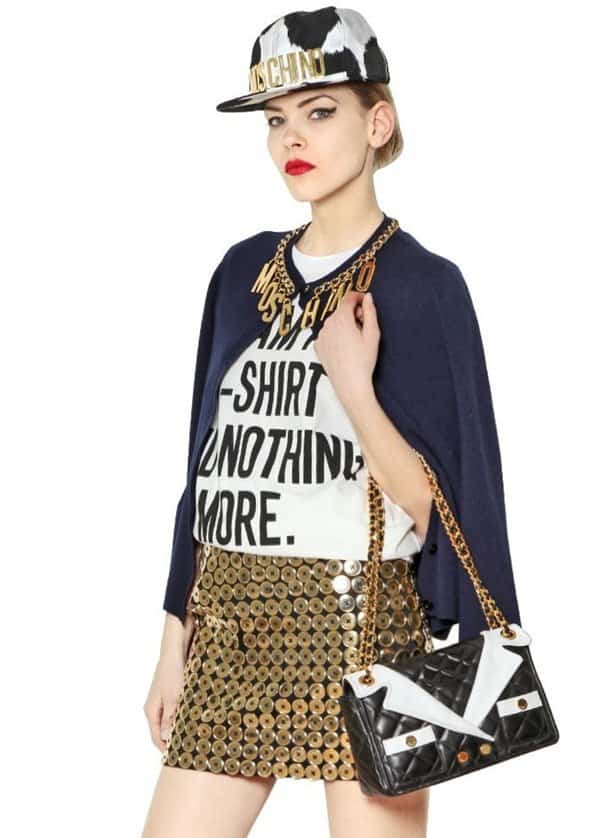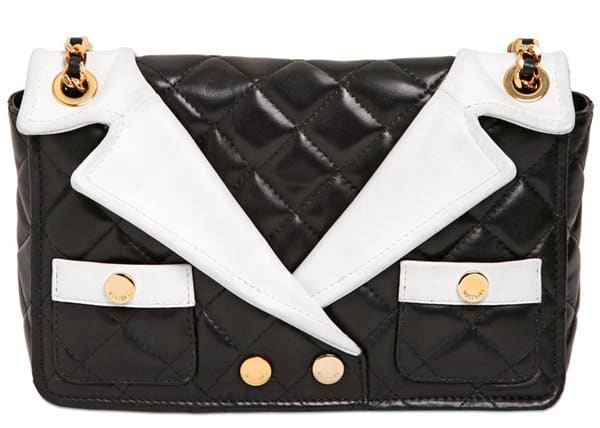 Moschino Quilted Jacket Nappa Leather Bag, €2,029