Remember Mya Harrison? If you grew up listening to R&B hits in the 2000s, you should remember hits like  "Ghetto Superstar," "Lady Marmalade" and "Case of the Ex" — all produced by Mya.
Luckily for us, the singer hasn't let go of her hits just yet. It's been 16 years, but she didn't hesitate to take the stage at Coach Woodson's annual invitational in Las Vegas.
Mya at the Coach Woodson Las Vegas Invitational Party held at 1Oak Nightclub in Las Vegas on July 10, 2016
As amazing as it is to see her hits come to life at 2016, something else about her grabbed our attention: her vegan-friendly shoes. Mya turned to Italian designer Lodovico Zordanazzo for a pair of animal-friendly "Alexis" pumps in black.
The singer paired her pumps with a geometric printed top from Rio de Janeiro clothing brand TM, matched with a pair of pants from the newly-launched brand K. RaShae.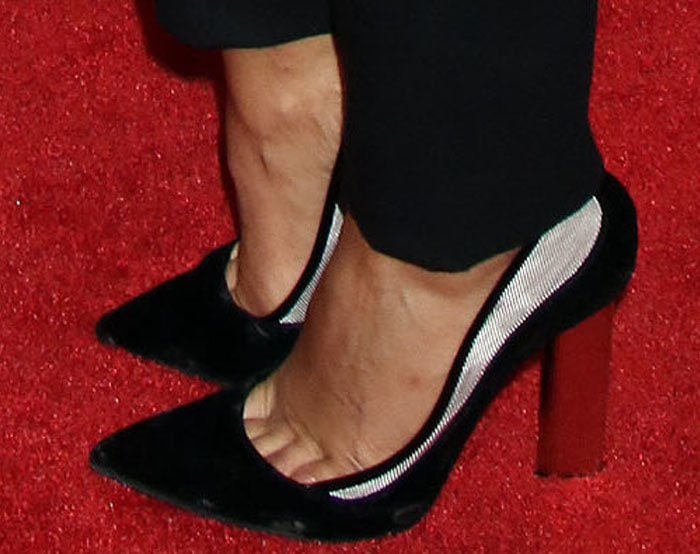 Vegan "Alexis" pumps from Italian designer Lodovico Zordanazzo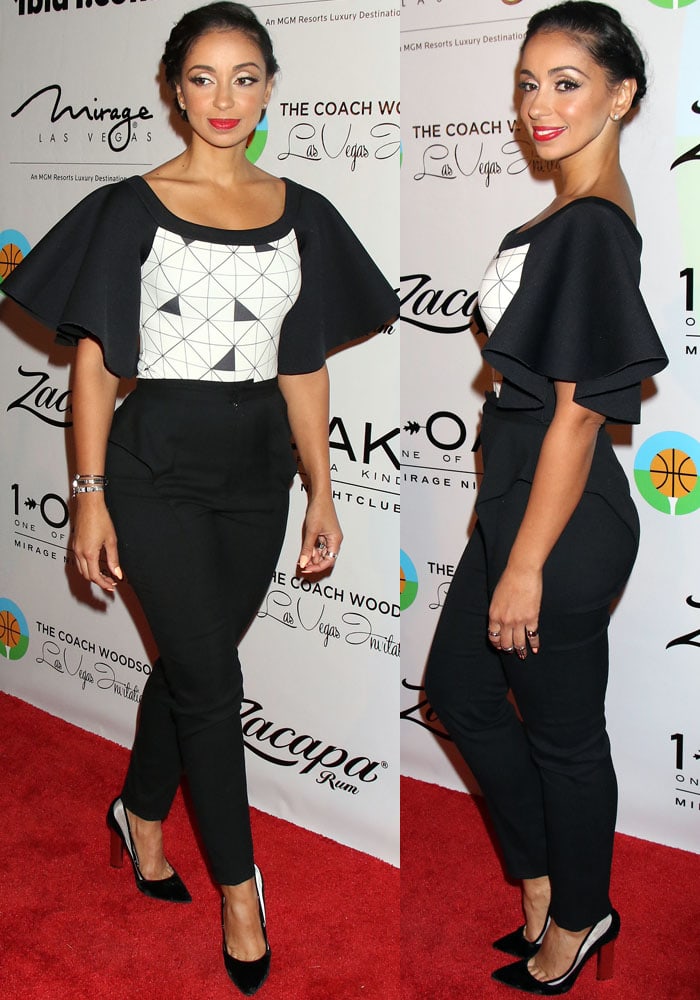 Mya wears a structured top-and-pants combination by TM and K. RaShae
Mya uploads a photo of her outfit before hitting the red carpet at 1OAK in Las Vegas
As interesting as her shoes are, who wants to see Mya belt out "Case of the Ex" in 2016? We know we do. Check out a short clip of her at the event below.
Mya changed from her black-and-white outfit into a fringed cutout dress before hitting the stage.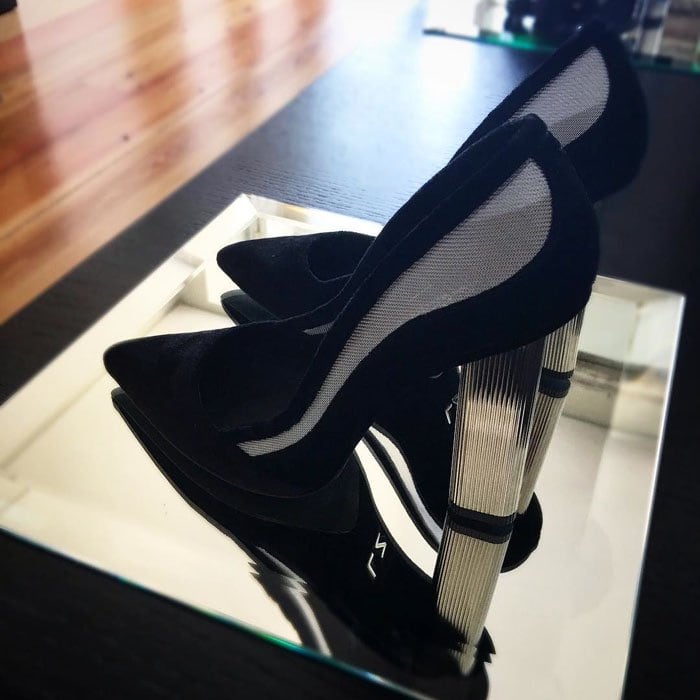 The vegan "Alexis" pumps from Lodovico Zordanazzo
Mya must have pulled some strings to get her hands on a pair of Lodovico Zordanazzo "Alexis" pumps because they are not available online. Check out similar prism-heeled pumps from Nicholas Kirkwood at Net-A-Porter.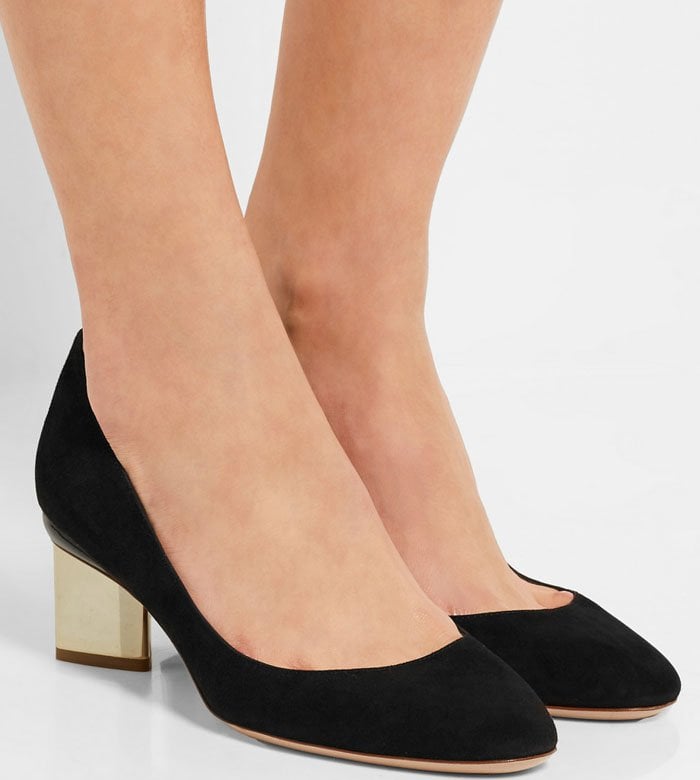 Nicholas Kirkwood "Briona Prism" Suede Pumps, $209 (original: $695) at Net-A-Porter
Credit: Mya's Instagram / DJDM / WENN