Joined by her mother Nancy (née Engelhardt), a personal manager, Katherine Heigl pulled an Angelina Jolie by showing off a lot of leg at the 2012 AFI Life Achievement Award ceremony held last Thursday in Culver City, California.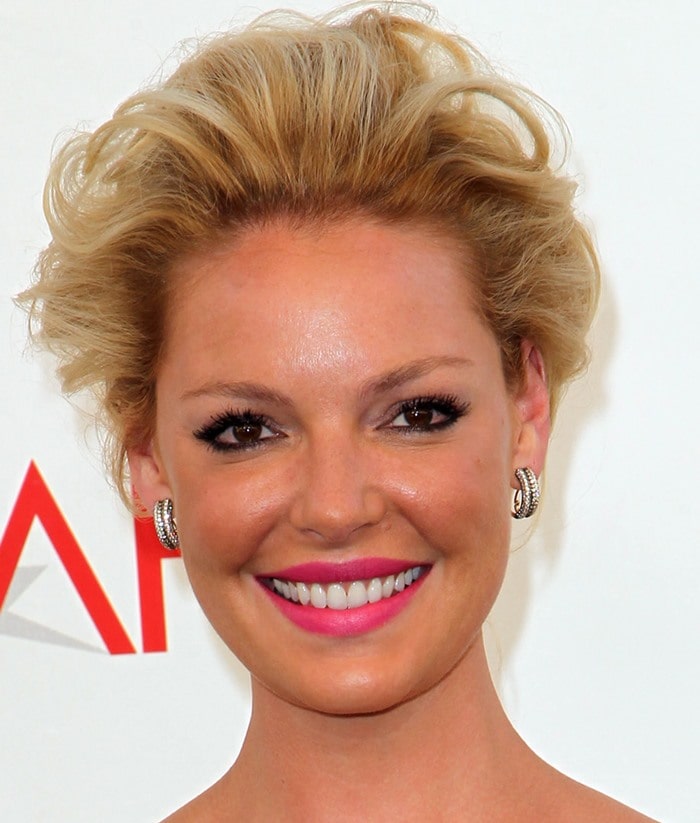 Actress Katherine Heigl attends the 40th AFI Life Achievement Awards honoring Shirley MacLaine held at Sony Pictures Studios in Culver City, California on June 7, 2012
The American actress, film producer, and former fashion model wore a gold-accented black gown from Monique Lhuillier. She accessorized with a round clutch from Judith Leiber and metallic heels from Camilla Skovgaard.
Katherine Heigl and her mother Nancy leaving Katherine's house Los Angeles
Also her daughter's manager, Nancy Heigl's parents are both of German descent. The mother and daughter founded The Jason Debus Heigl Foundation in 2008 in commemoration of Katherine's older brother Jason. He died of injuries suffered in a car accident when just 15 years old.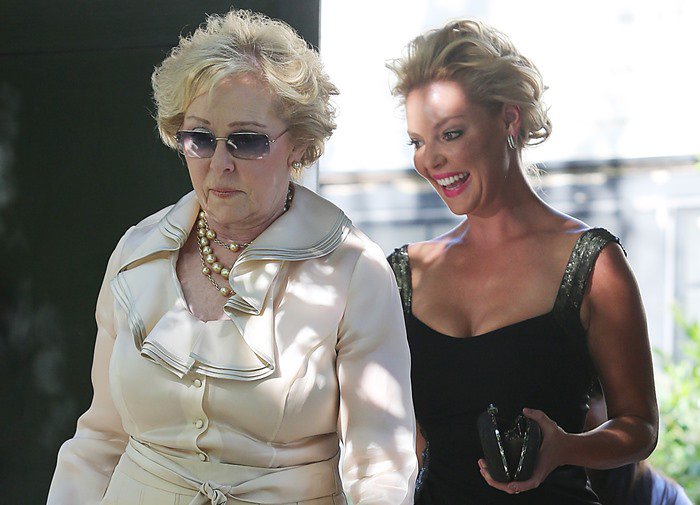 Katherine Heigl is the youngest of her mother Nancy's four children
While every single element of her look was stunning on its own, we have to admit that we don't think this ensemble works as a whole. Maybe it's the harsh eyeliner, lack of eyebrows and dated hairstyle?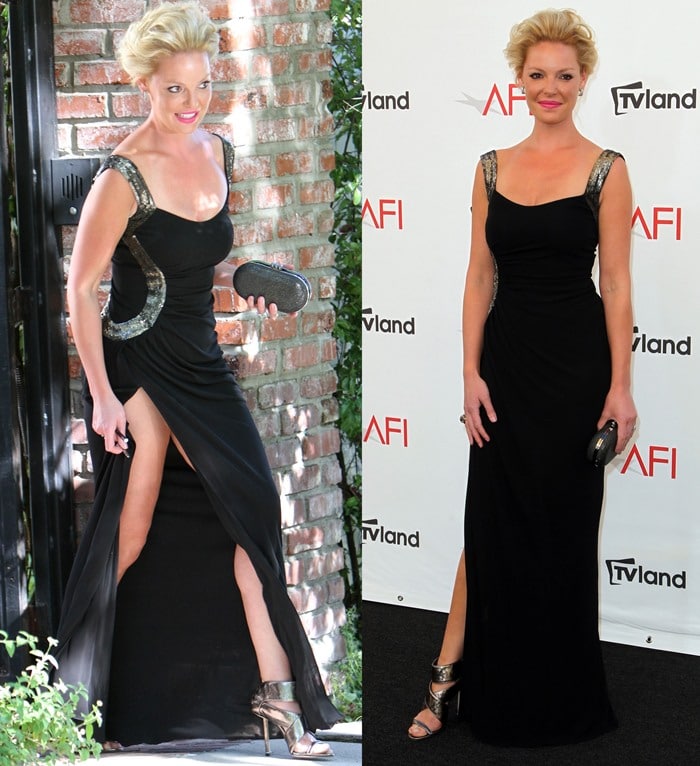 Katherine Heigl shows off a lot of leg in a black gown from Monique Lhuillier
But — like we said. Every piece of this outfit works on its own — including her Camilla Skovgaard "S10010" sandals.
While the clunky style of these heels makes them a bit too heavy for this dress, their light metallic color manages to make this pairing a bit more acceptable.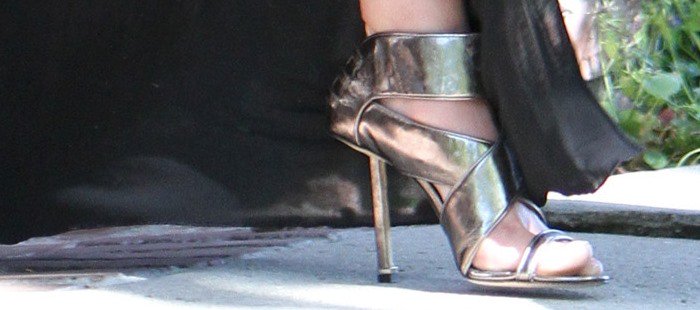 Katherine Heigl styles her ensemble with a heavy pair of Camilla Skovgaard sandals
These shoes first made their public debut back in 2010, so they're all sold out now.
For a celebrity-favorite designer label, Camilla Skovgaard is relatively reasonably priced with shoes averaging about $500.
Camilla Skovgaard S10010 Sandal, $535.00
And, while we're on the topic of Katherine Heigl and shoes — we need your help.
Actress Katherine Heigl poses at the 35th Annual People's Choice Awards Press Room at the Shrine Auditorium on January 7, 2009, in Los Angeles, California
The actress wore this stunning pair of crystal-embellished sandals with a black Dolce & Gabbana pantsuit a few years back. Can you help us identify them?
Katherine Heigl shows off her hot feet in crystal-embellished sandals
Credit: FayesVision / WENN / Nikki Nelson