Apparently, being a supermodel doesn't guarantee flawless style. Naomi Campbell proved this to us as she was photographed in London wearing yet another outfit miss.
We think her outfits as of late look fairly cheap, but we can't quite figure out why.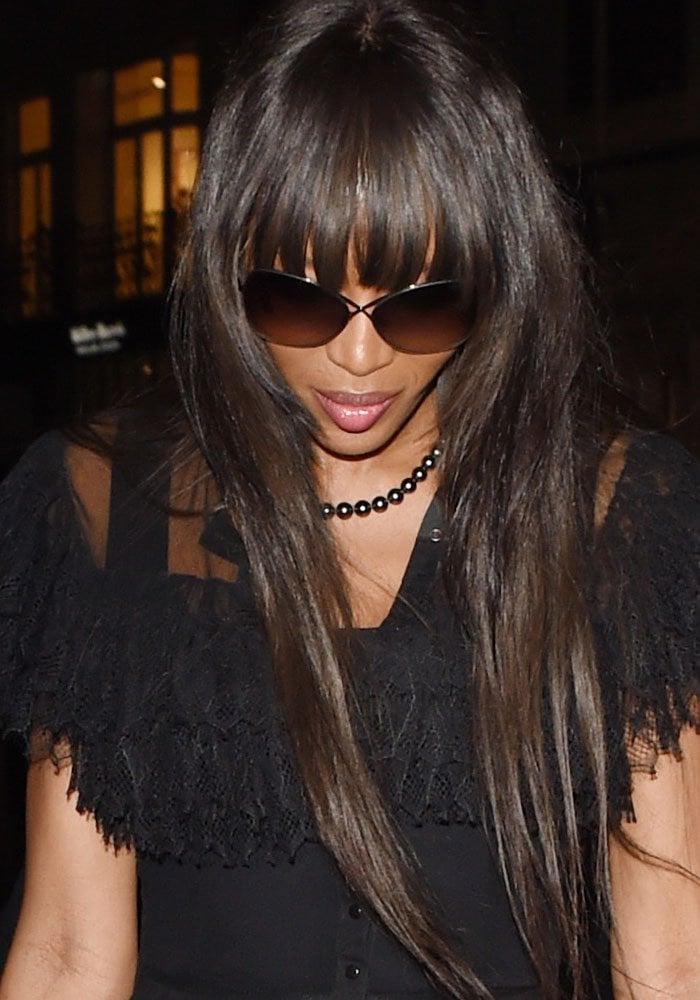 Naomi Campbell arriving at Hakkasan restaurant in London on June 24, 2016
Naomi slipped into a sheer black dress from Alaïa, which seems to be her M.O. as of late. While we have the highest respect for Alaïa, we're not exactly fans of this particular dress. The high waistline takes away from Naomi's slender frame and the frumpy parts look like she has "Sesame Street" characters clinging to her.
Naomi paired her dress with Alaïa's laser cut platform leather sandals.
Naomi slips into a pair of Alaïa laser cut sandals
We just dislike everything about this outfit. The dress doesn't fit right, the hair and sunglasses don't go with the rest of the look and Naomi's bunions looks like they're about to pop out of the sandals.
Oh, and let's not even get started on the sheer skirt. We're totally getting lolita vibes here.
Naomi Campbel arriving at Hakkasan restaurant in London on June 24, 2016
At least the heels are beautiful. Grab the Alaïa laser cut sandals at Net-A-Porter.
Alaïa Laser-Cut Leather Platform Sandals, $1,449 at Net-A-Porter
Credit: WENN