Some models impress us with their off-the-runway style. Unfortunately, American Horror Story actress Naomi Campbell usually isn't one of them.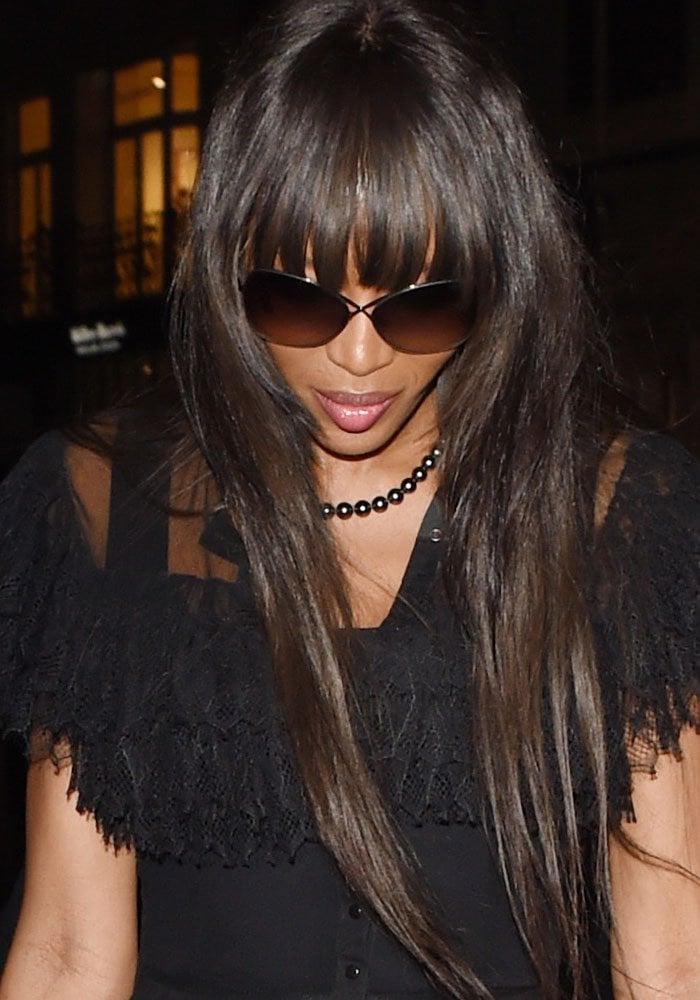 Naomi Campbell hides behind her hair as she arrives at Hakkasan restaurant on June 24, 2016, in London (Credit: WENN)
In 2015, the former ballet dancer starred as Vogue editor Claudia Bankson in two episodes of the American anthology horror television series American Horror Story.
Naomi appeared in Chutes and Ladders and Mommy, the second and third episodes of the fifth season that aired in October 2015. Naomi Campbell celebrated her 45th birthday on May 22, 2015, and was 45 years old when the episodes aired.
Staying at the Hotel Cortez to write an article about a fashion event organized by Will Drake (Cheyenne Jackson), Naomi's character is killed by heroin addict Gabriel (Max Greenfield).
Naomi Campbell portrays Vogue editor Claudia Bankson in American Horror Story (Credit: 20th Television)
"I kind of know how it works at magazines, obviously, but I kind of wanted to make it more about her, and her life, and where she comes from as a person. She's strong, independent, says what she wants to say. She's honest," Campbell told ET about her character Claudia Bankson.
In June 2016, Naomi slipped into a sheer black dress from Alaïa, which is one of her favorite designers. While we have the highest respect for Alaïa, we're not exactly fans of this particular dress.
Naomi Campbell wears a black Alaïa dress while out to dinner in London (Credit: WENN)
The high waistline takes away from Naomi's slender frame, and the lace panels just look cumbersome. Naomi showed off her feet in a pair of Alaïa laser-cut platform leather sandals.
Naomi Campbell's feet and bunions in laser-cut Alaïa sandals (Credit: WENN)
We just dislike everything about this outfit. The dress doesn't fit right, the hair and sunglasses don't go with the rest of the look, and Naomi's bunions look like they're about to pop out of the sandals.
At least the heels are beautiful, even if they are ill-fitting. You can order her Alaïa laser cut sandals at Net-a-Porter.
Alaïa Laser-Cut Leather Platform Sandals, $1,449