Unsurprisingly, today's business owners are more focused than ever on maximizing profits while minimizing expenses.
Unfortunately, this has led to many American companies outsourcing their manufacturing processes to factories in countries like China and Vietnam, where the cost of labor is far lower than it is in the United States.
New Balance is the only sports footwear company to make or assemble more than 4 million pairs of athletic footwear per year in the USA (Credit: Robert Way / Shutterstock)
Though companies in every industry outsource production, the fashion industry is especially guilty of exploiting workers in foreign countries.
American consumers have become more cognizant of these harsh realities, calling for companies to be more ethical in their manufacturing processes and bring their business back to the United States.
Athletic shoe brands like Reebok and Nike have outsourced their shoe production to factories in Asia where wages are much lower than in the USA (Credit: Alexander Chizhenok / Shutterstock)
Still, many big name brands like Nike and Adidas show no signs of heeding the consumers' warnings. Except for New Balance.
New Balance stands out amongst other American shoe brands because it actually manufactures a number of its products in the United States. Here's what you need to know about New Balance's commitment to its North American consumers.
New Balance currently has five factories based in the United States
According to the brand's website, New Balance has five manufacturing facilities in the states of Maine and Massachusetts, keeping close to the Boston-based company's roots.
In fact, the fifth factory was acquired by the company in March 2022, both as a way to appeal to its American consumers and to avoid the supply chain issue many companies faced during the coronavirus pandemic.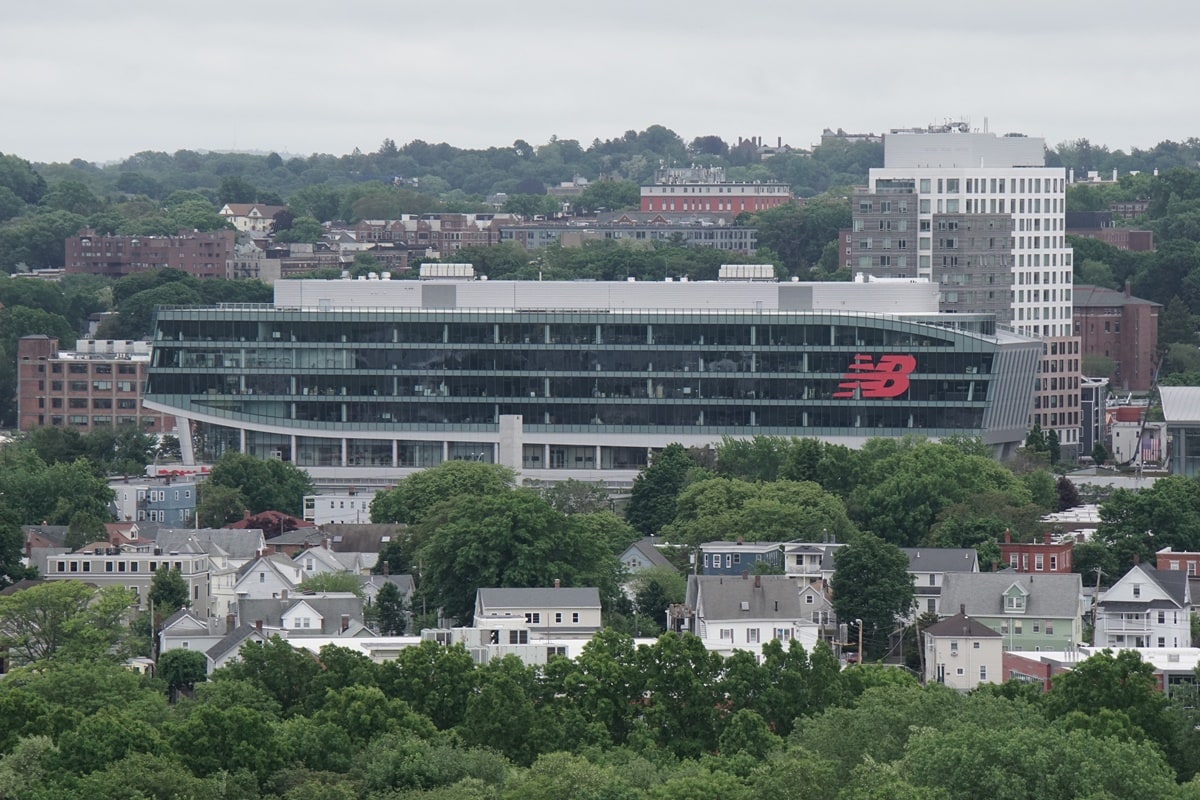 Global athletic leader New Balance opened its 250,000-square-foot world headquarters at 100 Guest Street in the Allston/Brighton neighborhood of Boston in 2015 (Credit: Quiggyt4 / Shutterstock)
During the pandemic, New Balance and its competitors were faced with serious obstacles as countries like China and Vietnam were all but shut down due to the virus.
With more factories in the United States, New Balance was able to continue manufacturing (according to U.S. pandemic restrictions, of course) many of its shoes without jumping through additional hoops.
"It's part of our overall mantra of controlling our destiny, which has really come into play in the last couple of years with Covid," said New Balance President and Chief Executive Joe Preston during an interview with CNBC. "The supply constraints have certainly impacted our business, but we were still able to grow [revenue] over 30% in 2021."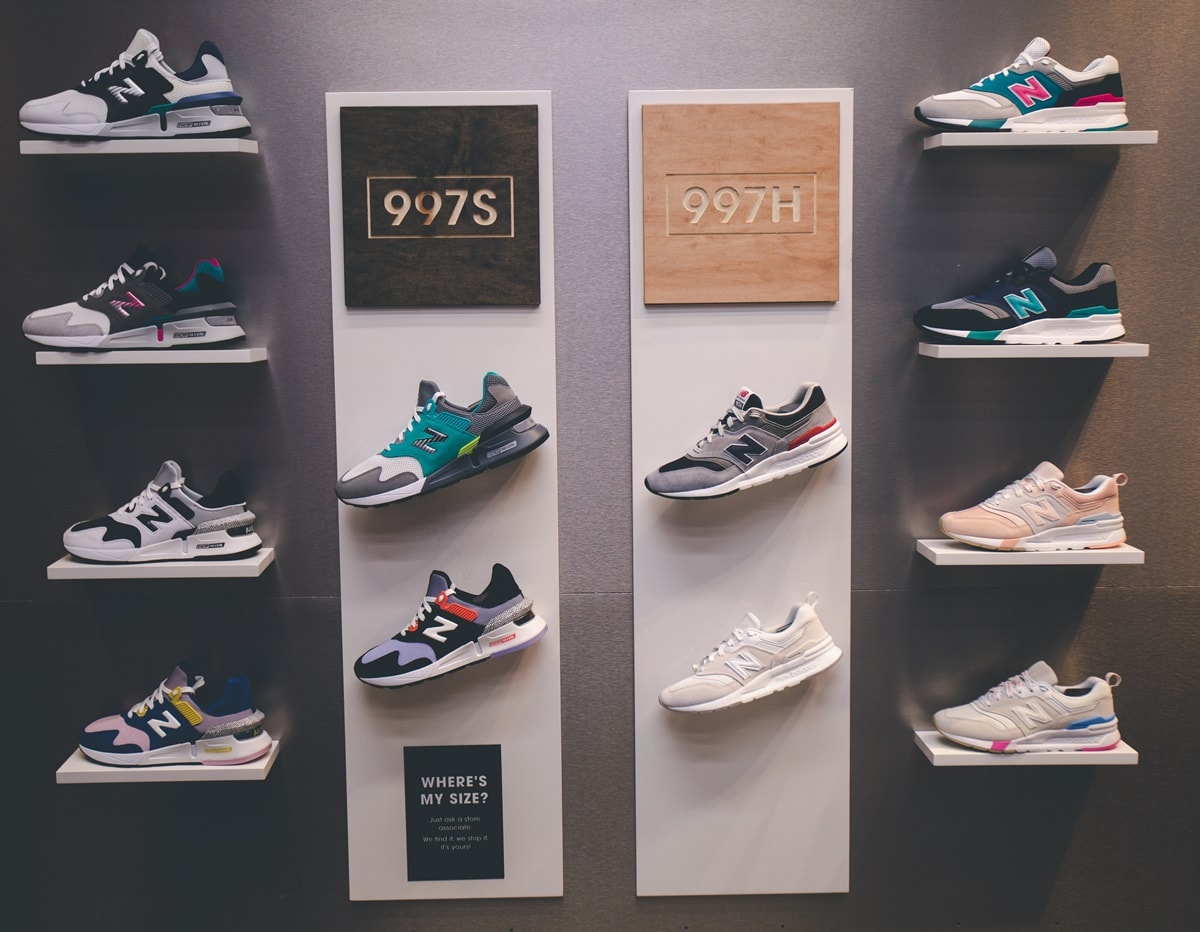 New Balance has branded itself as an American-made footwear company and is committed to domestic manufacturing (Credit: 2p2play / Shutterstock)
These five factories employ over 1,000 workers in the Maine and Massachusetts areas, producing the company's "New Balance Made" line of American-made shoes, which only receive this label if 70% of the shoe is domestically manufactured.
This means that while some of the product's features may be imported (such as rubber), the majority of the production occurred in the United States.
You can shop New Balance's MADE in USA Collection at New Balance, Zappos, Nordstrom, and Shopbop.
New Balance is the only major shoe company to make more than 4 million pairs of shoes in the United States.
New Balance employs about 1,000 workers at five manufacturing facilities across Maine and Massachusetts to make athletic shoes in the USA
It may seem like a measly number, but when compared to brands like Nike, which only has major factories in Asia, New Balance is knocking it out of the park on domestic soil.
"It differentiates us from our competition if we make products and don't outsource all of our production. That helps in the quality and the craftsmanship," Preston said.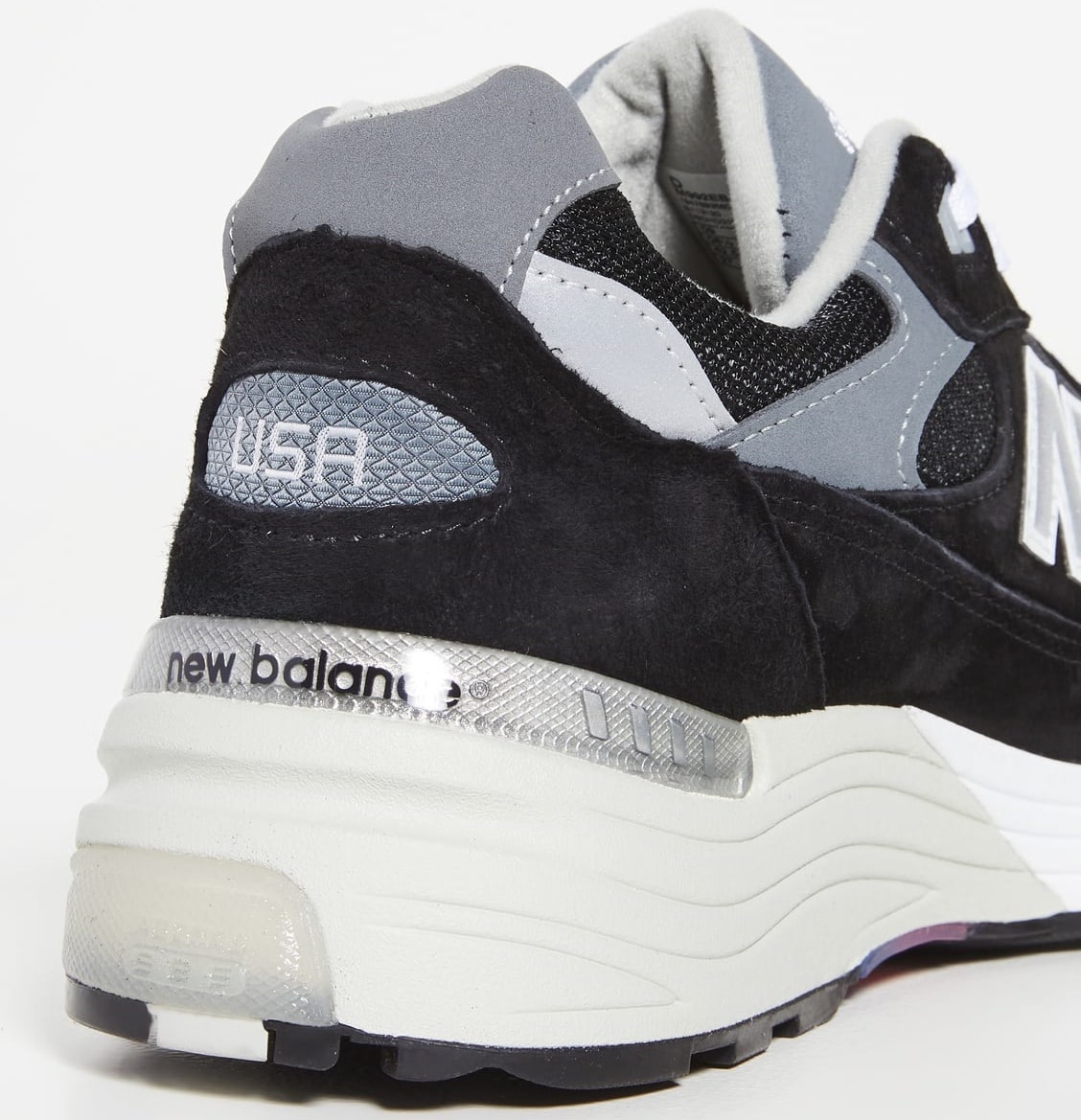 New Balance makes it easy to check if your shoes have been made in the USA
Still, New Balance isn't perfect in terms of outsourcing. Even with multiple factories on U.S. soil, a bulk of the company's products—shoes and athletic wear—are manufactured in Vietnam. The brand does have plans to shift this number by opening more American factories in the future.