It hasn't been long since Nicky Hilton married bank heir James Rothschild, but the hotel heiress is already showing — and showing off — three months after she made her pregnancy announcement.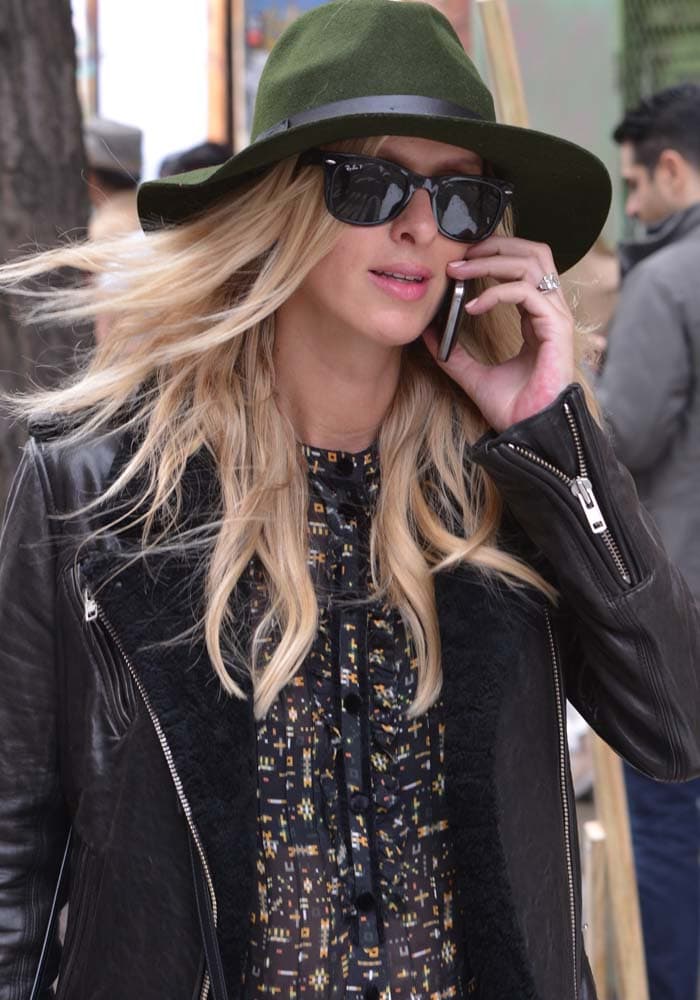 Nicky Hilton chats on her mobile phone while out walking in Soho, Manhattan on March 31, 2016
Nicky schooled the entire world on what chic maternity wear really means as she walked around Soho in Manhattan while chatting up a storm on her cell phone.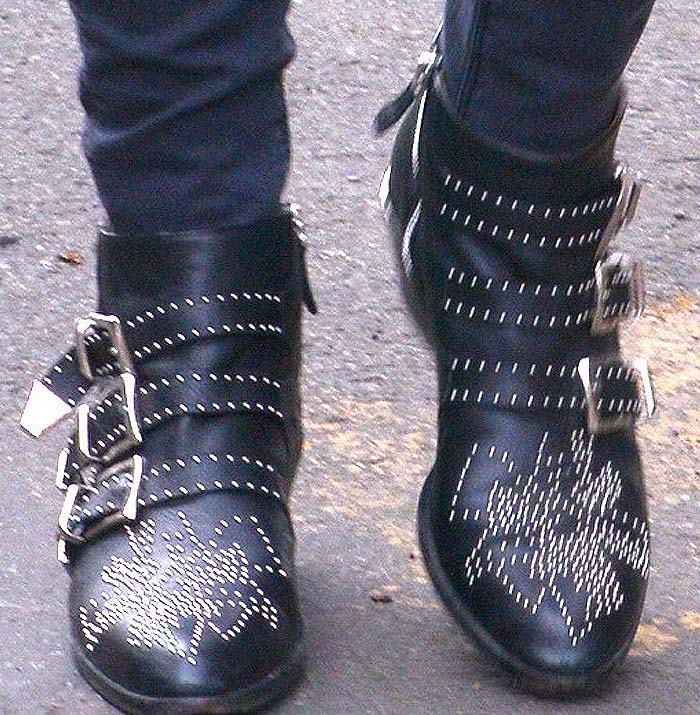 Not exactly maternity wear: Nicky Hilton slips into the 'Susanna' studded boots by Chloé
Nicky wore a sheer ruffled top with blue jeans and a leather jacket. The heiress styled her outfit with a green hat, a pair of sunglasses, Louis Vuitton's monogram "Petite Malle" shoulder purse and her "Susanna" studded boots by Chloé.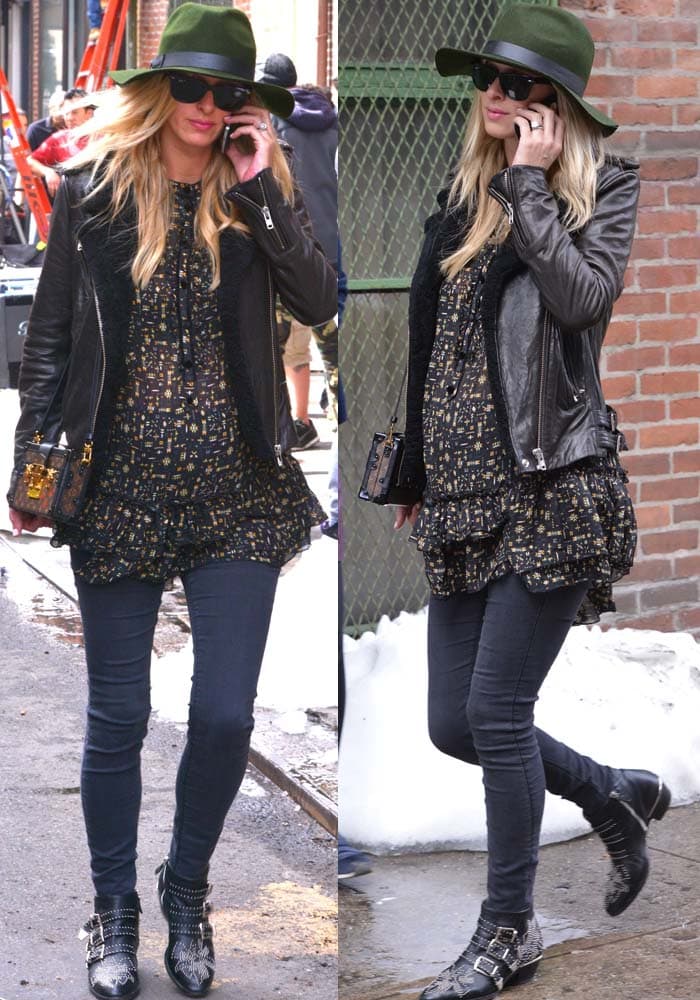 Nicky Hilton flashes her extravagant wedding and engagement rings as she chatted on her cell phone in Soho
Despite a three-month marriage to a different banker in 2004, Nicky and James seemed to be faring well in their newlywed life. Nicky uploaded a cute photo of the couple all dressed up for Easter Sunday.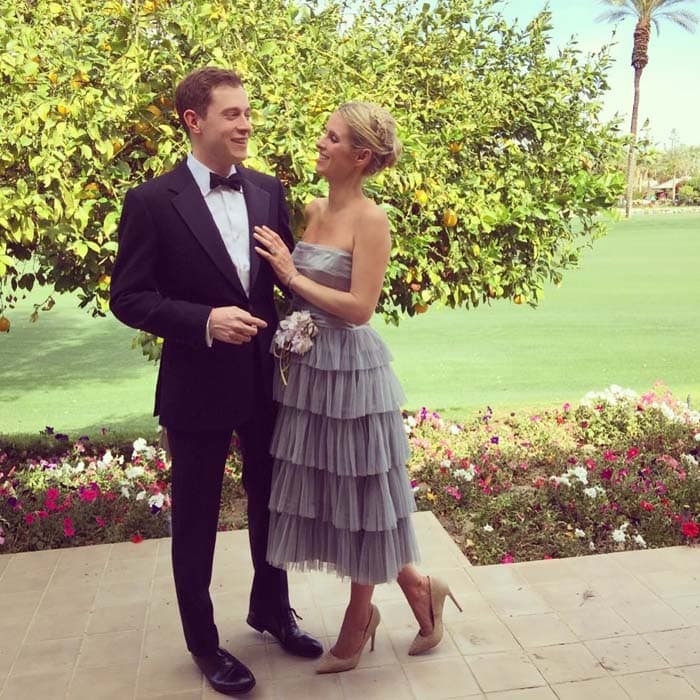 Happy heir-heiress couple: Nicky Hilton uploaded an Easter photo of her and husband James Rothschild all dressed up
Grab Nicky's maternity-friendly Chloé "Susanna" studded boots at Farfetch and Net-A-Porter.
Chloé Susanna Studded Ankle Boots, $1,100.30 – $1,345
Credit: Nicky Hilton's Instagram / TNYF / WENN