Nicky Hilton, sister of Paris Hilton, is known as the more fashionable of the two for obvious reasons. We spotted the designer and socialite out shopping in black Brian wedge sneakers from Isabel Marant. Nicky wore her Marant wedges with a pair of dark gray skinny jeans and a black Kenzo Paris embroidered tiger sweater.
It's no secret that I'm a huge fan of wedge sneakers. So, it's also probably no surprise to hear that I really like this look on Nicky. I own several pairs of black and gray skinny jeans as well as a pair of black (although not Isabel Marant) wedge sneakers, so I could totally see myself rocking the same outfit.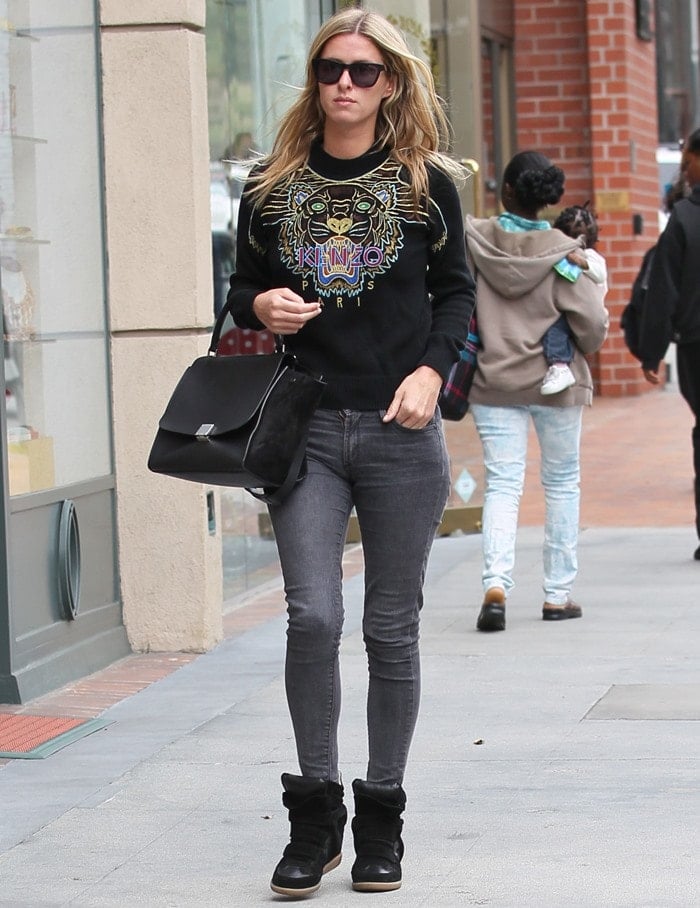 Nicky Hilton out shopping in Beverly Hills on March 7, 2013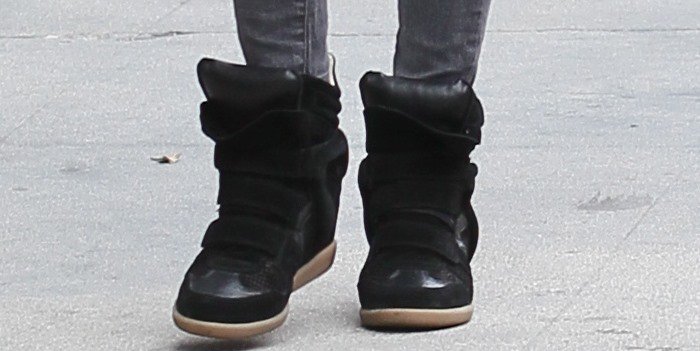 Nicky Hilton wearing black Isabel Marant Brian sneakers
The black version of the Isabel Marant Brian sneakers are sold out online. However, I did find them in white. And, fortunately, Steve Madden makes a strikingly similar and much more affordable version called the "Hilight."
Isabel Marant 'Brian' Worn-Effect Leather Sneakers in Craie, $640 at Net-A-Porter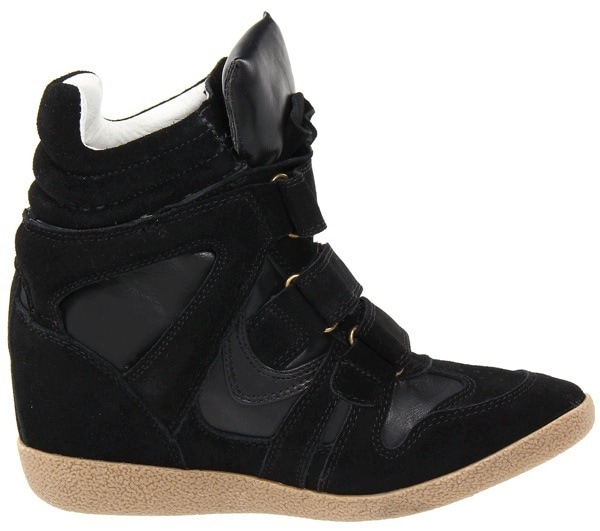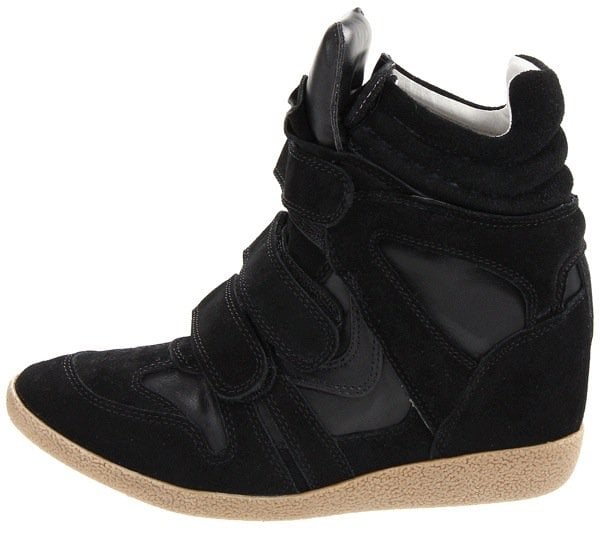 Steve Madden "Hilight" in Black, $149.95 at Nordstrom
What's the verdict, shoe lovers? Would you wear Nicky's combo of wedge sneakers and Kenzo sweater?
Credit: Owen Beiny/WENN