Have you seen Nicole Scherzinger's latest arm candy? The former Pussycat Dolls and X-Factor judge was spotted sporting it just yesterday, while out and about in London with co-judge, Louis Walsh.
Nicole used the red structured arm candy to add spice into an already interesting combo that included a printed and textured leather skirt topped with a sheer blouse: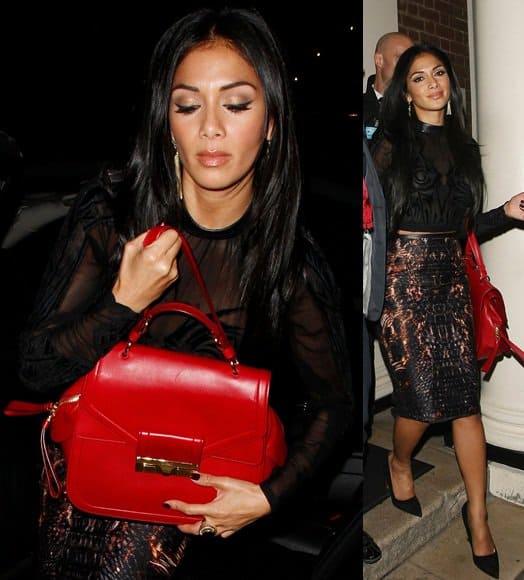 Nicole Scherzinger totes a fabulous red structured handbag

Wow, that red bag sure did wonders to her outfit! It pulled everything together and made her look really fabulous!
Any idea where she got that purse? We can't seem to find anything on it online.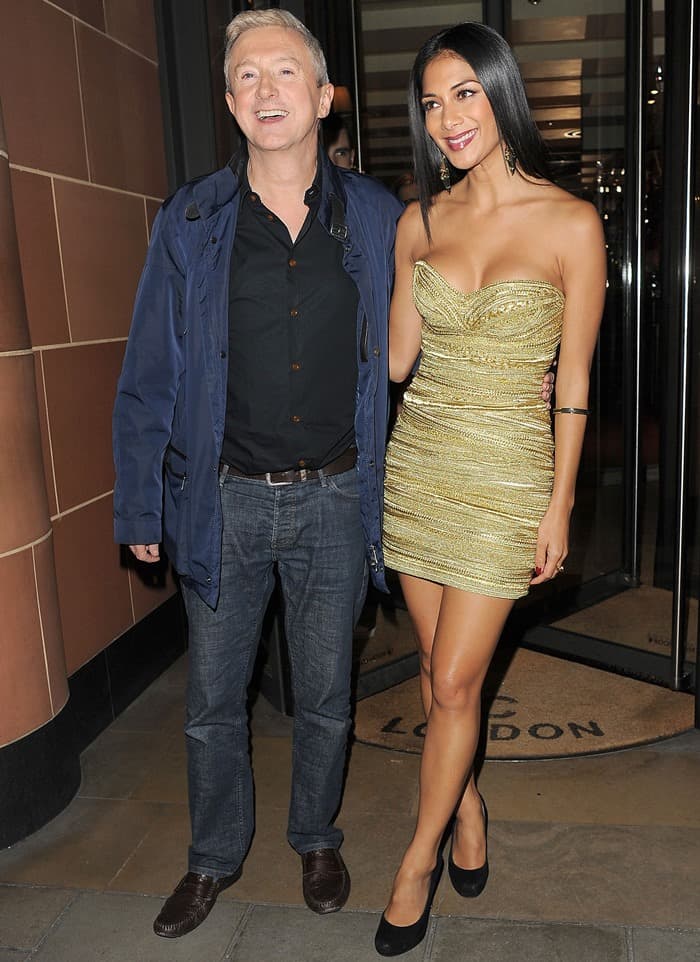 Louis Walsh and Nicole Scherzinger enjoy a night out at the Arts Club in Mayfair, London, on October 10, 2012
If you're in a hurry to get your hands on a red shoulder bag just like Nicole's, you can try this gorgeous red bag from Diane von Furstenberg at Nordstrom instead:
Diane von Furstenberg New Harper Shoulder Bag, $595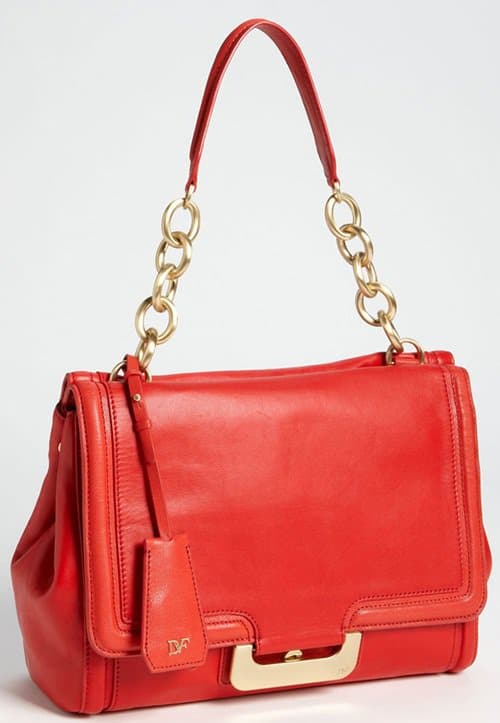 Zipper-tooth trim highlights the rich mix of textures on a sophisticated carryall crafted with a notched flap and rolled handles
But if stealing Nicole's fierce and fabulous style is your ultimate objective, do it without spending too much by grabbing these key pieces: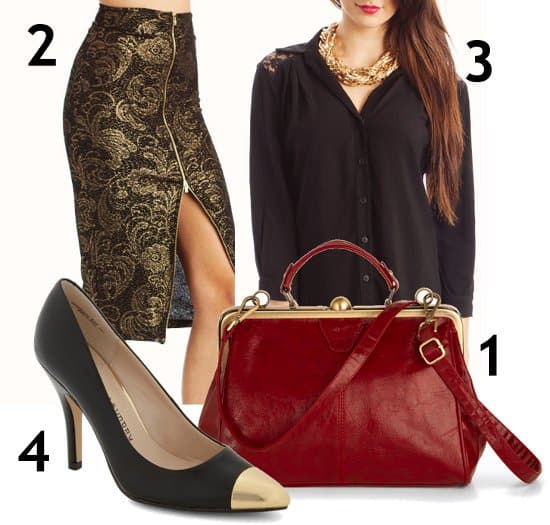 1. Believe It or Garnet Bag, $58 / 2. Textured Metallic Pencil Skirt / 3. Lace-Inset Button Up Blouse / 4. Best Stellar Heel, $90
Credit: Manuil Yamalyan/ Craig Harris / WENN