Remember the Tron heels we touched on in our Mirandan Kerr in Jerome Rousseau 'Ego' sandals feature?
If not, well, its name is exactly what it is. Shoe designer Jerome C. Rousseau created the shoe in collaboration with Disney and their "Tron" 2010 movie remake, the original of which was shown in the year 1982.
Olivia Wilde as Quorra in "Tron"
Quorra, Olivia Wilde's character in the movie, was the inspiration for the shoe. Though we have yet to see Olivia Wilde herself wear the shoe, we did spot a different Olivia in them.
Olivia Munn was seen wearing the Tron heels when she attended a screening of "Snow Flower and the Secret Fan" in New York last Wednesday. She paired them with a Diane von Furstenberg off-shoulder mini dress in a similar shimmery silver shade: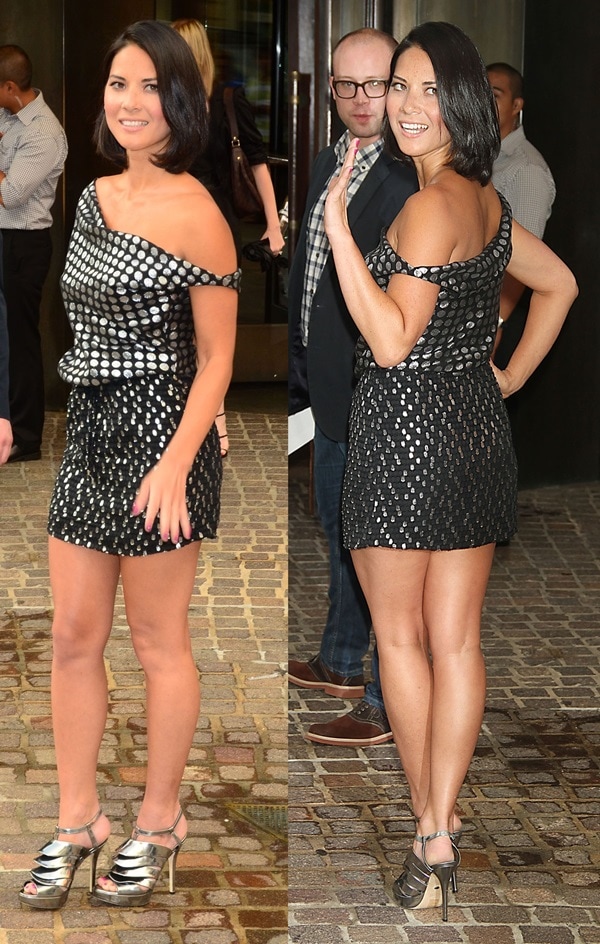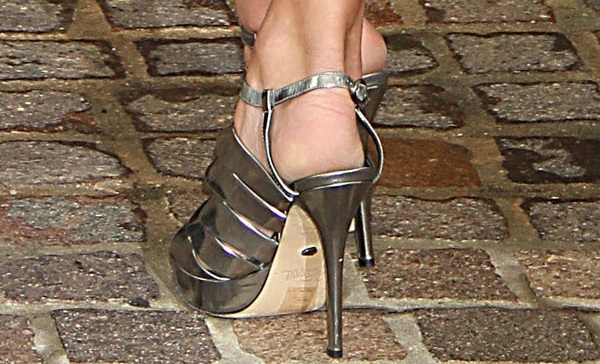 Olivia Munn attends the Cinema Society with Ivanka Trump Jewelry & Diane Von Furstenberg screening of "Snow Flower And The Secret Fan" held at NYC's Tribeca Grand Hotel on July 13, 2011
Here are the Tron heels up close: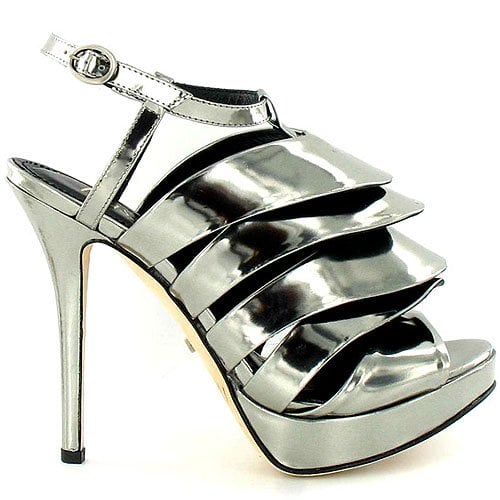 Jerome C. Rousseau Tron heels
Thought not something that Quorra herself would wear, these are kind of intimidating in a futuristic-female-warrior-like way, aren't they?
Credit: WENN