Olivia Wilde is going to great lengths to see her latest film 'Meadowland' through – and we're not totally surprised. After reading the script, Olivia shared that she felt compelled by the whole project, even signing on as a producer to ensure that the story will come to life in the best conditions.
Dubbed as Olivia's greatest work yet, the actress took the film to the Hamptons International Film Festival after it received great praise at the last Tribeca Film Festival in April.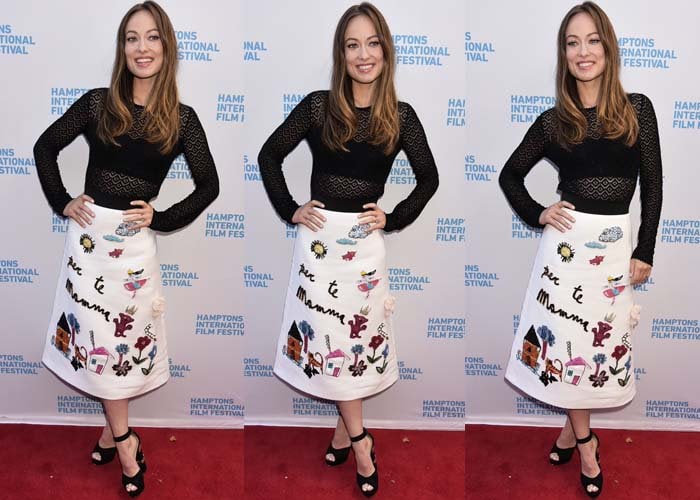 Olivia, who played a mother who goes on a downward spiral after losing her son, stepped out on the red carpet in a mesh top and an adorable embroidered skirt by Dolce & Gabbana. The 31-year-old paired her ensemble with the "Eugenie" sandals from Charlotte Olympia and finished her look with jewelry from Jen Fisher.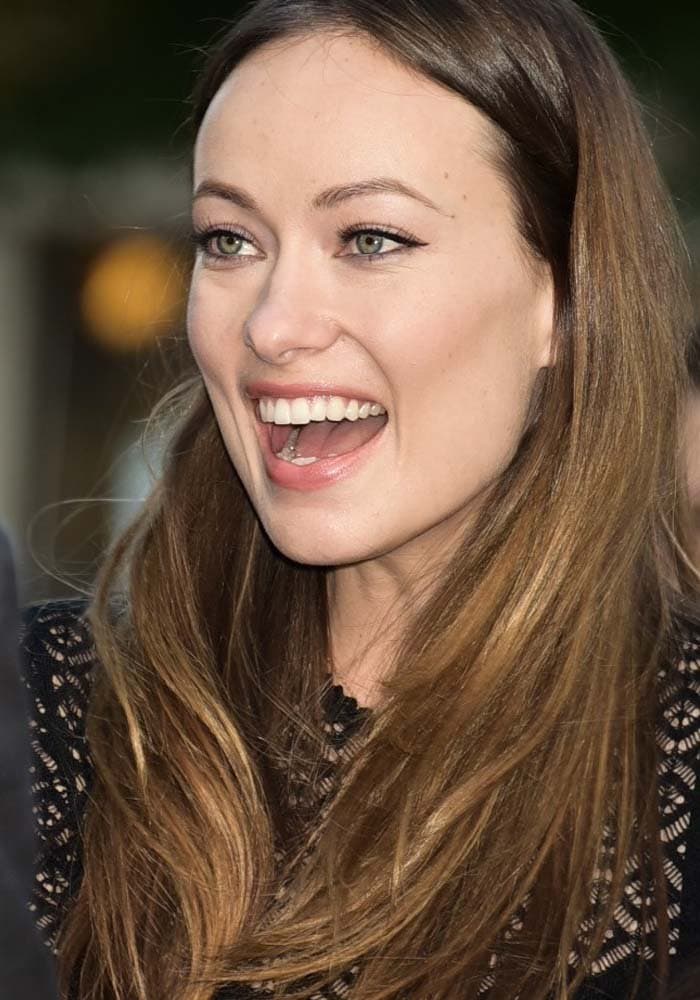 Olivia Wilde at the Hamptons International Film Festival for the premiere of her film 'Meadowland' in East Hampton on October 10, 2015
Olivia Wilde talks about her latest film 'Meadowland' during the Tribeca Film Festival last April 2015
We love how unconventional Olivia looks in this entire outfit, from the fun skirt paired with a sexy black top, down to her chunky embellished heels.
What's more, we love that the "Eugenie" heels from Charlotte Olympia come in green reptile. How fun is that?
Check out Olivia's heels at Mytheresa and Net-A-Porter:
Charlotte Olympia "Eugenie" Embellished Suede Platform Sandals, $1,395
Charlotte Olympia "Eugenie" Embellished Suede Platform Sandals, €949
Credit: Rob Rich / WENN