American actress and director Olivia Wilde, whose net worth is currently estimated at $25 million, has accused her former fiancé, Ted Lasso actor Jason Sudeikis, of failing to provide child support payments since their separation, leaving her to bear "100% of the costs for the children's care."
Wilde requested that the court order Sudeikis pay "retroactive" child support payments dating back to the day she filed the case.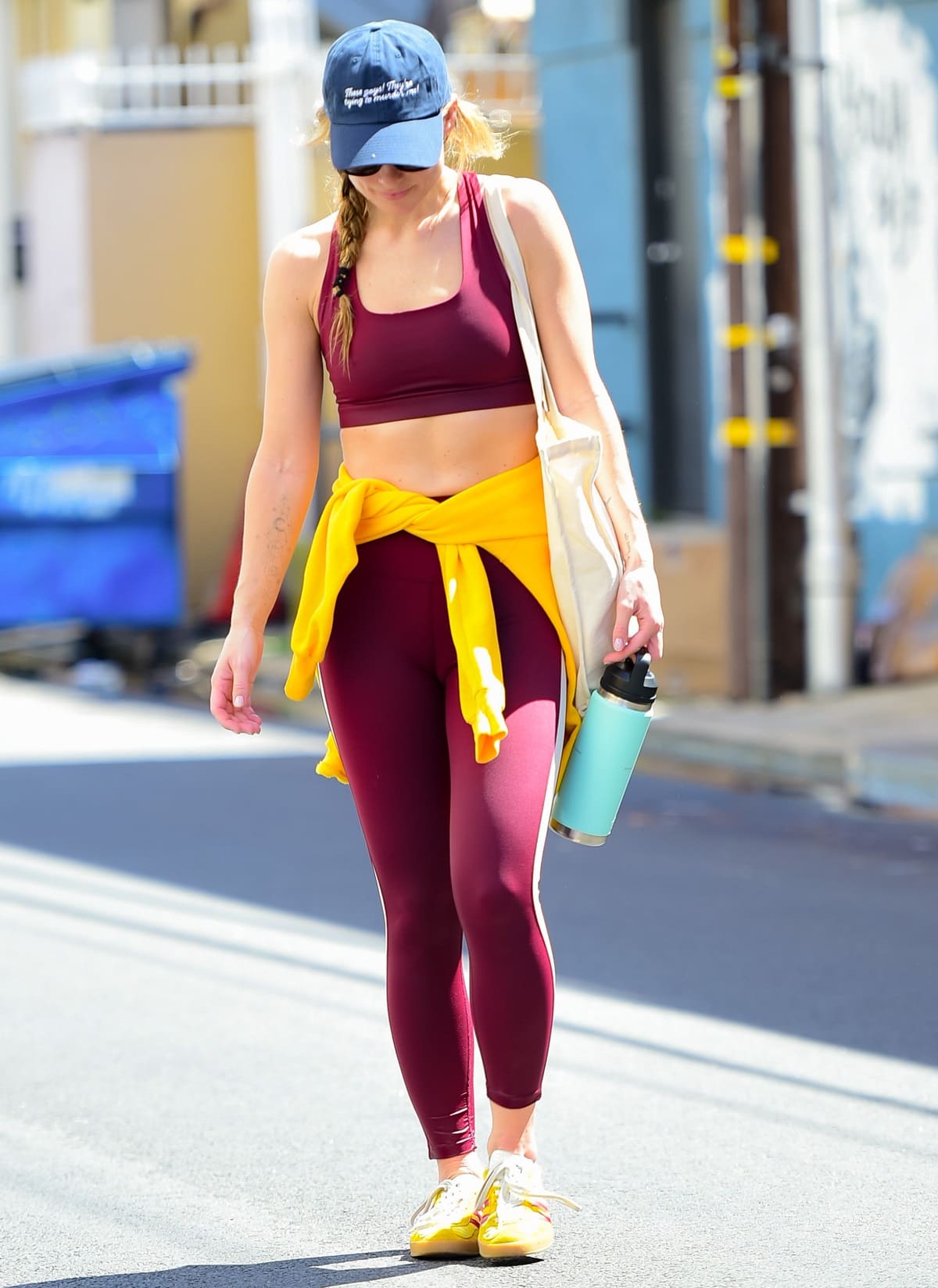 Olivia Wilde, wearing burgundy workout wear by Splits59 with Adidas x Gucci Gazelle sneakers and a 47 Brand x Sxsw 2023 x HBO Max White Lotus hat, is seen leaving the gym after her daily workout in Los Angeles on March 31, 2023 (Credit: BG029 / BauerGriffin / INSTARimages)
The former couple, who got engaged in 2013 and share two children, a daughter named Daisy, 6, and a son named Otis, 8, split in November 2020 after a seven-year engagement.
According to legal records first obtained by The Blast on April 4, the 39-year-old actress has asked a Los Angeles judge to order the 47-year-old comedian to provide appropriate child support based on his significantly higher income.
With a net worth of $20 million, Sudeikis's salary of $1 million per episode for "Ted Lasso" makes him one of the highest-paid actors on television today.
Despite Wilde's "requests through counsel that they agree upon an interim support amount to avoid further litigation in this matter," "Jason is not currently paying child support" to the actress, as she stated in a direct appeal to the court.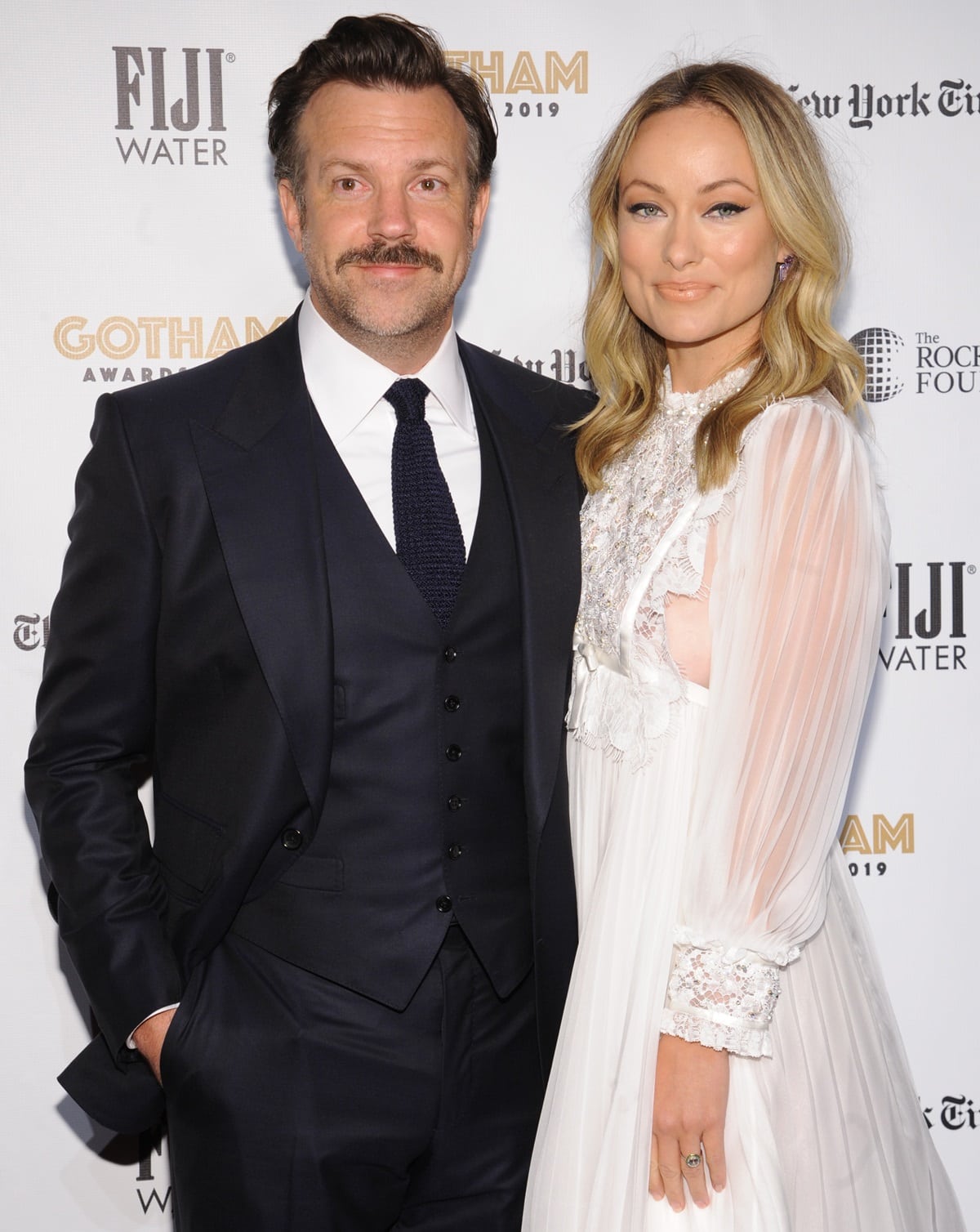 According to recently obtained documents, Olivia Wilde's legal team has filed a request for a judgment on child support, alleging that she has been bearing all of the expenses for the children while Jason Sudeikis has not been paying child support despite her requests (Credit: Julie Shea / Cover Images)
She has requested that the court order the Ted Lasso star to provide child support retroactively so that she "can adequately provide for our children commensurate with Jason's standard of living."
In the court documents, Wilde's lawyers claimed: "It is undisputed that he earns significantly more than Olivia and has greater access to funds."
Her legal team stated, "Jason shares equal responsibility with Olivia for the support of their children, yet Olivia has borne the lion's share of the expenses for their children since the pendency of this action."
Although the former couple has been splitting certain expenses, such as school tuition, Olivia Wilde claims Jason Sudeikis has not been paying the costs of the children's care while they are with her (Credit: PAPIX / INSTARimages)
Wilde asserted that while she and Sudeikis "have been splitting certain expenses for the children, such as their school tuition," she has been the one "bearing 100% of the costs of the children's care when they are with me, including but not limited to, their food, clothing, childcare, extracurricular activities, and transportation costs."
However, an insider close to Sudeikis said otherwise, telling ET, "Jason shared costs equally and fairly throughout his relationship, including everything related to the children."
The source added, "Jason took it upon himself to initiate the proceedings in the first place to ensure that the kids would be properly cared for by both parents based on the court deciding what is fair financially going forward."
Wilde also claimed and believed that "he is wealthier than I am and has far greater income," although she has "yet to receive specific financial information from Jason."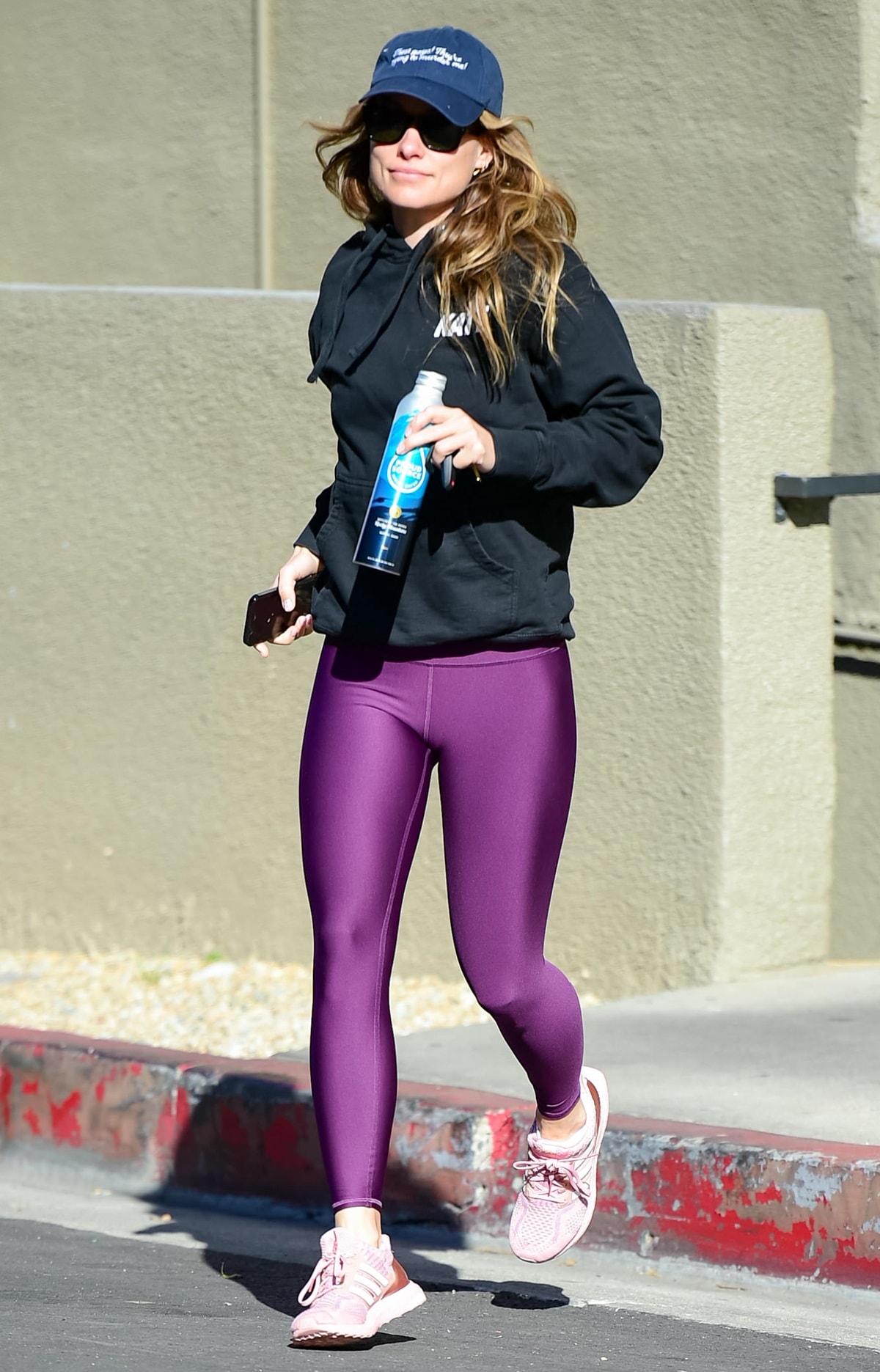 Olivia Wilde in shiny purple Alo Yoga leggings with Adidas UltraBOOST 5.0 DNA sneakers for her daily workout in Los Angeles on March 28, 2023 (Credit: BauerGriffin / INSTARimages)
She noted in the legal document that she has "no reason to believe that Jason would dispute" that he is far wealthier than Wilde.
The actress disclosed to the court that she makes over $40,000 a month in salary, including another $60,000 from "Wilde Company income" and "rental property income." Additionally, she has $645,187 in bank accounts and over $10 million in other assets.
However, Wilde stated that she has over $107,000 in monthly expenses, including almost $60,000 in "rent/mortgage" and $4,000 in "laundry and cleaning."
In addition to child support, Wilde demanded that Sudeikis pay "no less than $500,000" of her legal expenses.
The actress claimed that she is "asking that Jason make a contribution to my attorney and accountant fees and costs, not only due to him being in a significantly superior position than me financially, but because the vast majority of the fees I have incurred have been due to Jason and his counsel's egregious, unnecessary, and aggressive conduct."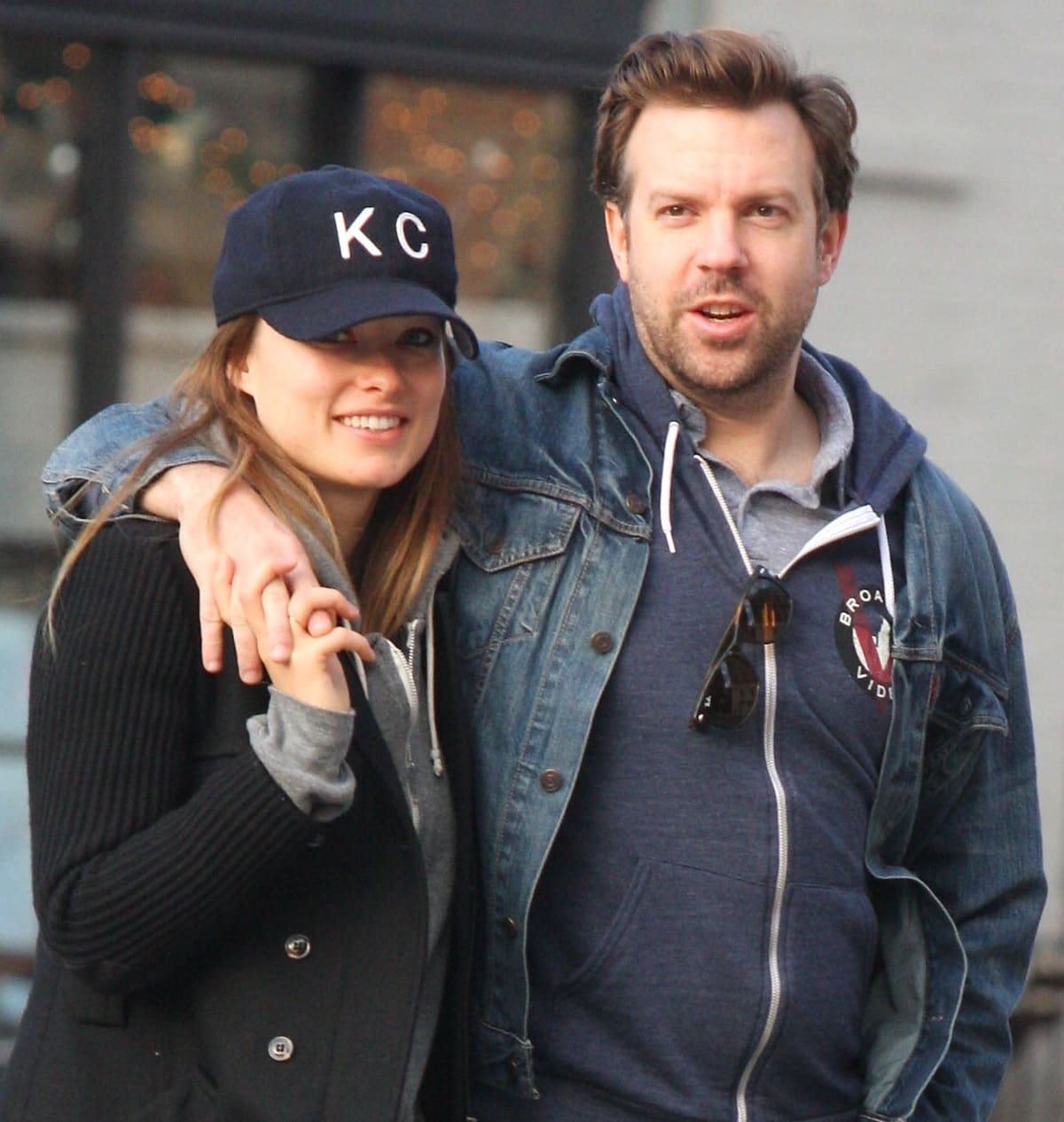 Jason Sudeikis and Olivia Wilde, who were engaged for seven years, ended their relationship in 2020 (Credit: Adam Nemser / Startraksphoto)
A custody dispute has been ongoing between the former Saturday Night Live cast member and Don't Worry Darling actress since early 2022 when Sudeikis served Wilde with custody papers during her presentation at CinemaCon.
In a court filing last month, Wilde accused the comedian of behaving in "bad faith" and litigating her "into debt" partly because he attempted to handle their custody dispute in New York rather than California, where she primarily resides.
A judge decided on March 24 that California should be the location of the custody petition hearing. The decision was made more than six months after Sudeikis' initial attempt to move the case.