Gigi Hadid and Zayn Malik seem to be moving on in their love lives. While there are rumors that Zayn is getting cozy with Selena Gomez, Gigi has been seen spending time with Leonardo DiCaprio.
You might remember that Gigi and Leonardo were first rumored to be a couple towards the end of 2022.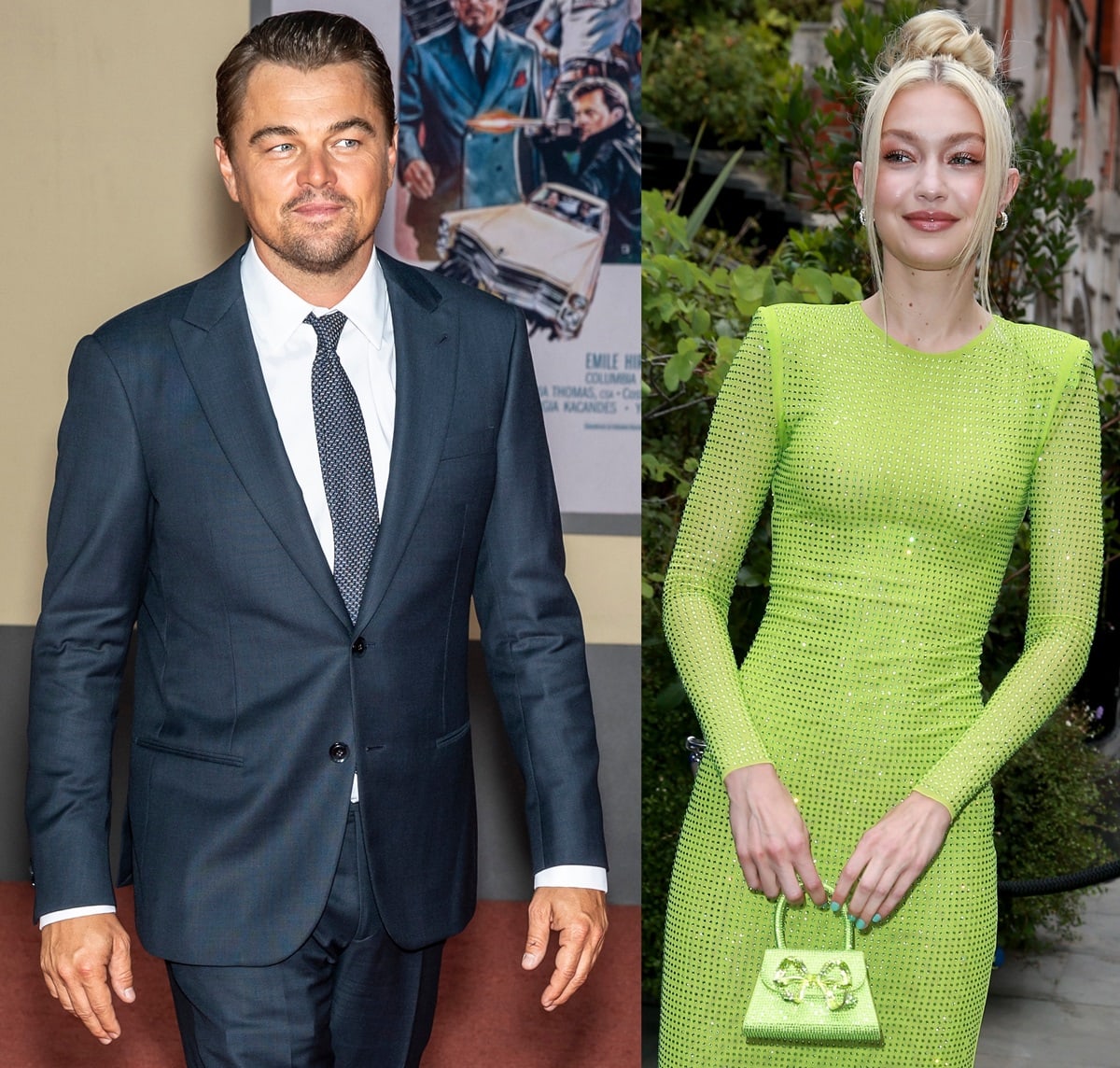 Their appearance together at a pre-Oscars party reignited rumors about a possible romance between Leonardo DiCaprio and Gigi Hadid, who first grabbed attention when they were seen together at a New York Fashion Week afterparty in September 2022 (Credit: Ovidiu Hrubaru / Shutterstock / Fred Duval)
There have been mixed reports about their relationship status since then, with one source claiming that Gigi is more focused on her daughter Khai, whom she shares with Zayn.
Despite this, Gigi and Leonardo were spotted at the same restaurant in Milan recently, and they reportedly spent most of the night together at a pre-Oscars party just last month.
Leonardo DiCaprio is renowned not only for his achievements in the film industry but also for his notable romantic relationships. Numerous women being linked to him over the years, and he has gained a reputation for dating women who are significantly younger than him.
View this post on Instagram
According to an insider who spoke to ET, Leonardo DiCaprio and Gigi Hadid are still in touch. The source said, "Gigi and Leo still hang out and talk when it works with their timing. They both enjoy each other's company and have fun together when their busy schedules permit."
The insider also revealed that Gigi's family is aware of their connection and believes she is capable of making healthy decisions.
"Gigi's main priority is her baby girl. Her daughter is always top of mind and at the forefront of everything in her life," the source said, echoing an earlier report that had made a similar claim.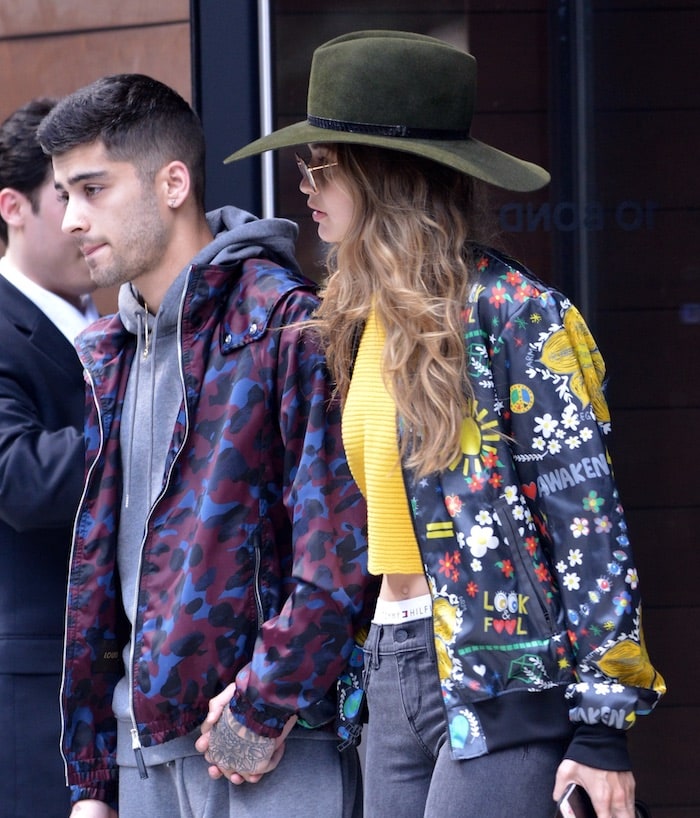 Gigi Hadid goes incognito by wearing sunglasses and topping her hair with a hat while leaving her apartment with on-again-off-again boyfriend Zayn Malik on July 6, 2016, in New York City (Credit: TNYF / WENN)
In July 2016, it looked like Gigi Hadid and Zayn Malik had reconciled after a brief split. Their romance began to blossom back in November 2015. They are parents to Khai Hadid Malik, who was born in 2020.
After a gloomy Gigi spent most of June 2016 with best friend Kendall Jenner, the supermodel was seen again with her on-again-off-again beau.
The cute couple was spotted hiding from the cameras as they left Gigi's apartment together.
Zayn Malik and Gigi Hadid hold hands as they leave Gigi's New York City apartment (Credit: TNYF / WENN)
The duo walked out of the building wearing casual ensembles, but Gigi still looked chic.
Gigi Hadid wears a yellow crop top with an Adidas Pharrell Williams jacket while out in New York City with her boyfriend Zayn Malik (Credit: TNYF / WENN)
The model wore capris with a yellow crop top under the cool, graphic Adidas Pharrell Williams "Artist" printed blouson jacket.
Gigi Hadid accessorizes with a black hat, aviators, and a Versace tote bag while walking with Zayn Malik (Credit: TNYF / WENN)
The stylish model finished her look with a black hat, oversized Ray-Ban aviators, and a black Versace tote bag.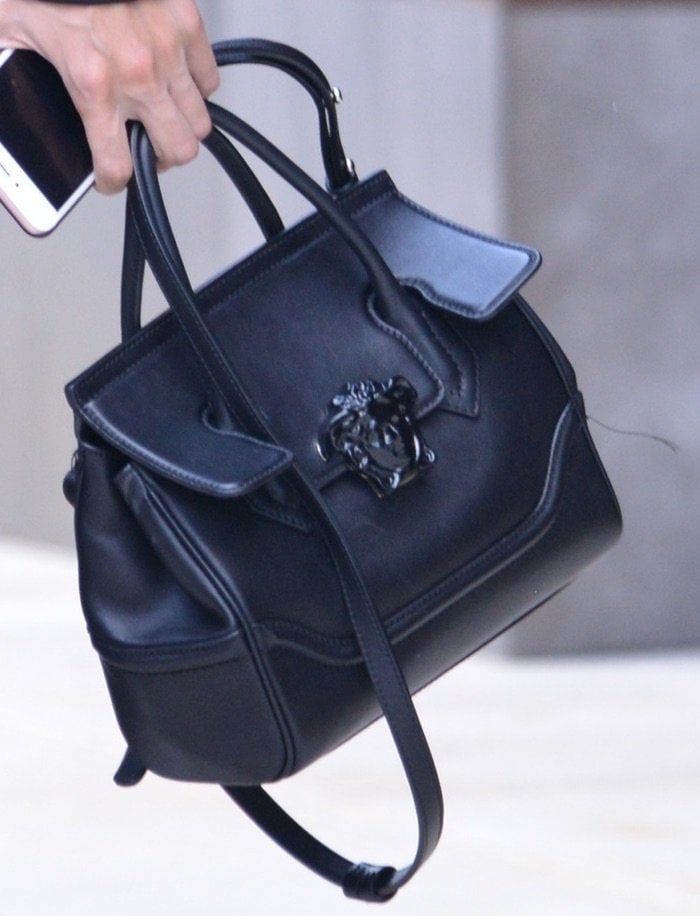 Gigi Hadid carries an iPhone and a Versace tote bag (Credit: TNYF / WENN)
She paired her sporty-chic ensemble with Puma by Rihanna creepers in green.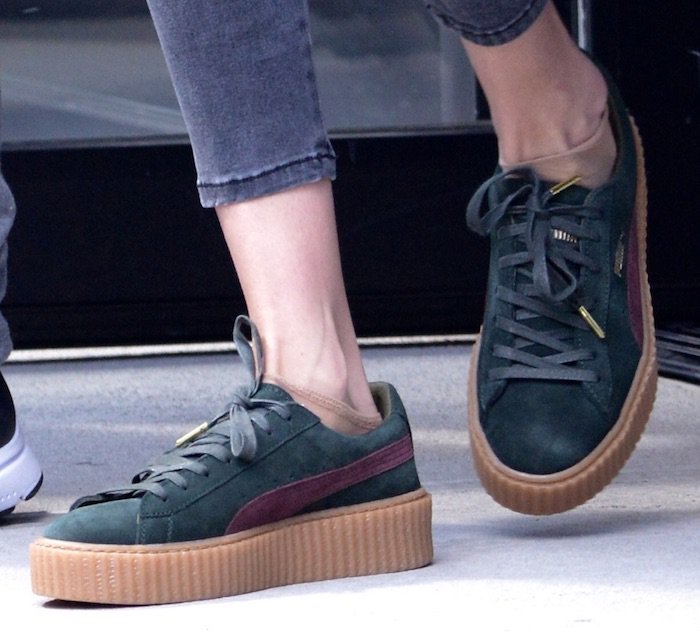 Gigi Hadid wears green Puma by Rihanna sneakers (Credit: TNYF / WENN)
Zayn also looked casual in black sneakers, gray sweatpants, a matching gray hoodie, and a colorful camo-printed jacket.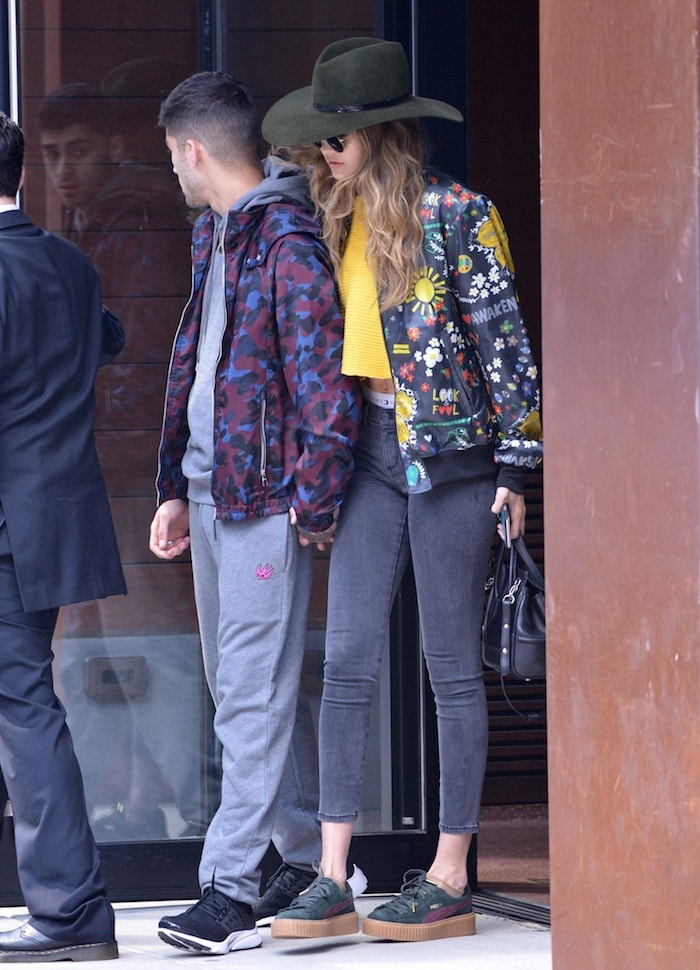 Gigi Hadid wears a colorful printed blouson jacket from the Adidas Originals x Pharrell Williams collaboration with skinny jeans and creepers while leaving her New York City apartment with Zayn Malik (Credit: TNYF / WENN)
The then-21-year-old shared a photo showing the two in a strange lip lock, which she captioned "squish ya."
View this post on Instagram
Gigi's pair of Puma creepers are currently out of stock.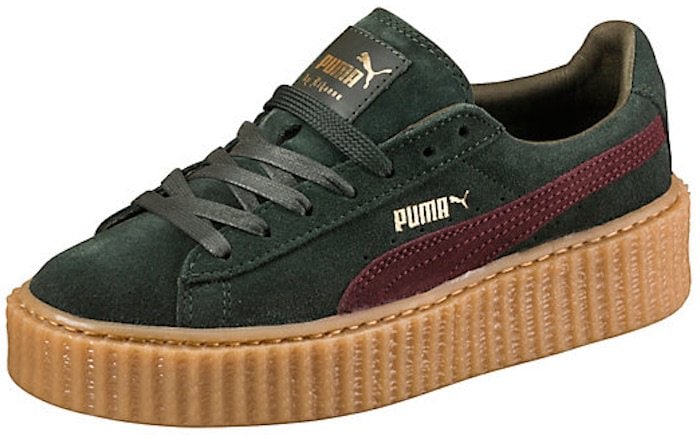 Puma by Rihanna Green-Bordeaux Creeper, $140