Romance rumors between Leonardo DiCaprio and Gigi Hadid are still going strong, and sources say that the 27-year-old model has been keeping their relationship low-key out of respect for her ex-boyfriend and baby daddy Zayn Malik, who reportedly is quite lovesick.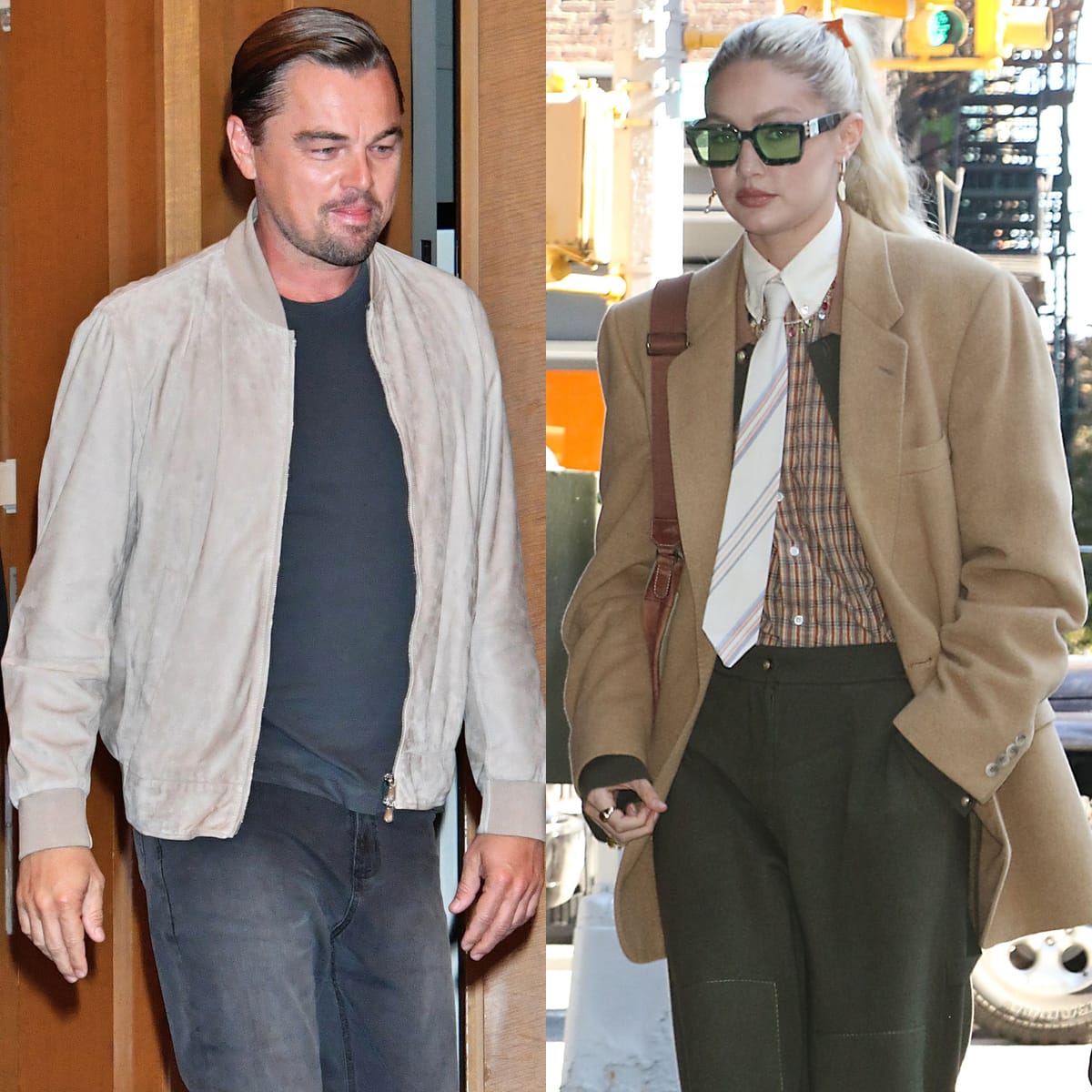 Romance rumors between Leonardo DiCaprio and Gigi Hadid are still going strong (Credit: AFLO / Roger Wong / INSTARimages / Cover Images)
"Gigi and Leo have been seeing each other and are very into each other, but Gigi has been trying to keep things low-key with their relationship," the source told ET. "They are trying to keep things private and not show too much PDA while out together."
The insider explained: "Gigi is trying to be mindful of Zayn's feelings and doesn't want to be disrespectful to him with her new relationship. Gigi and Zayn both only want what is best for each other. They are doing their best to have a cordial relationship, be the best parents they can be, and co-parent Khai in a healthy way."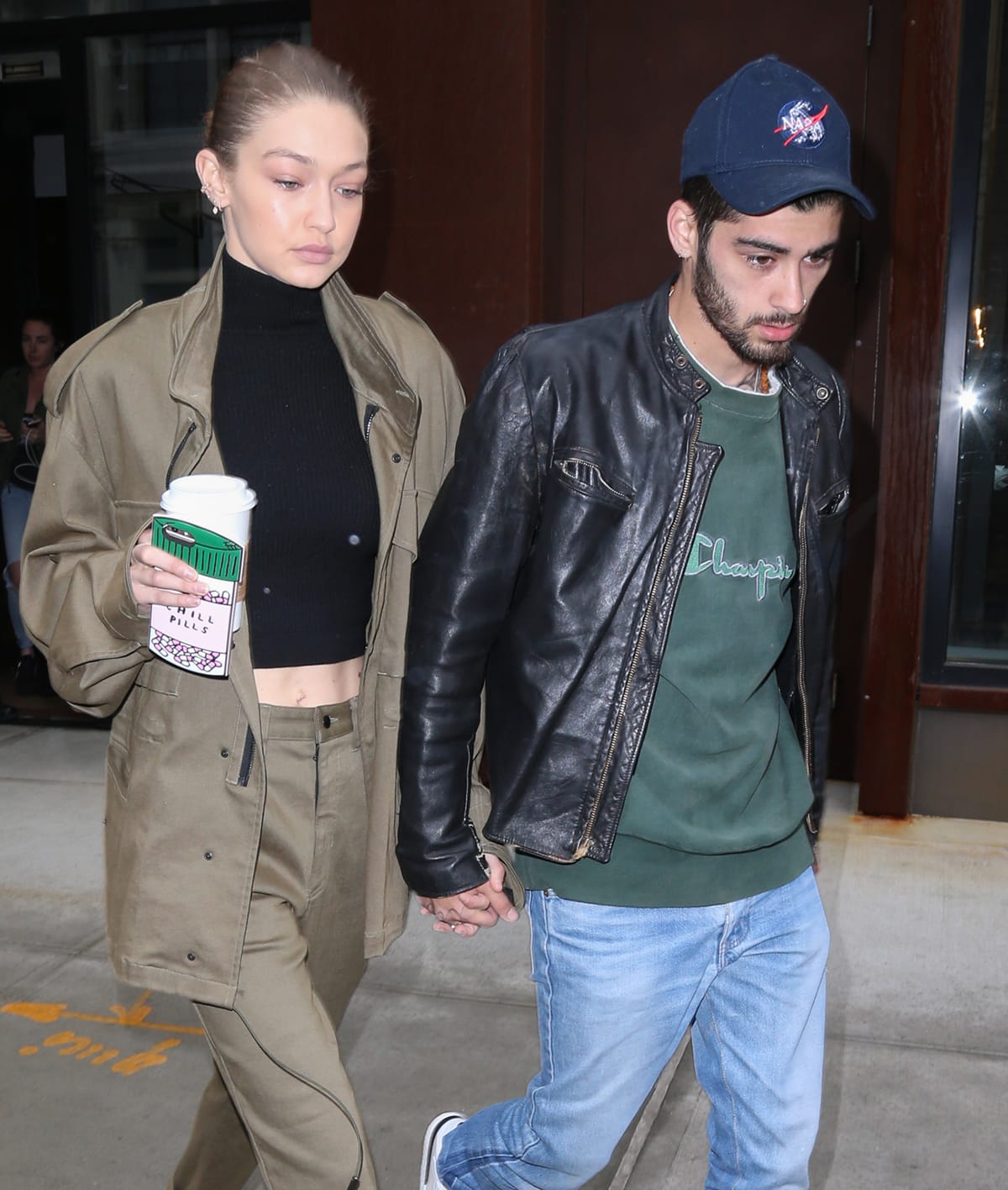 Zayn Malik is reportedly having a hard time digesting Gigi Hadid's new relationship with DiCaprio (Credit: Dara Kushner / INSTARimages)
This comes a few weeks after an In Touch Weekly insider revealed that Zayn Malik is having a hard time digesting his ex's new relationship with the iconic movie star.
"Leo and Gigi dating has definitely touched a nerve with Zayn," the source said. "Zayn was hoping to win Gigi back and feels frozen out now that Leo is in the picture. While he's putting on a brave face, he's finding the news of Gigi and Leo's romance hard to digest."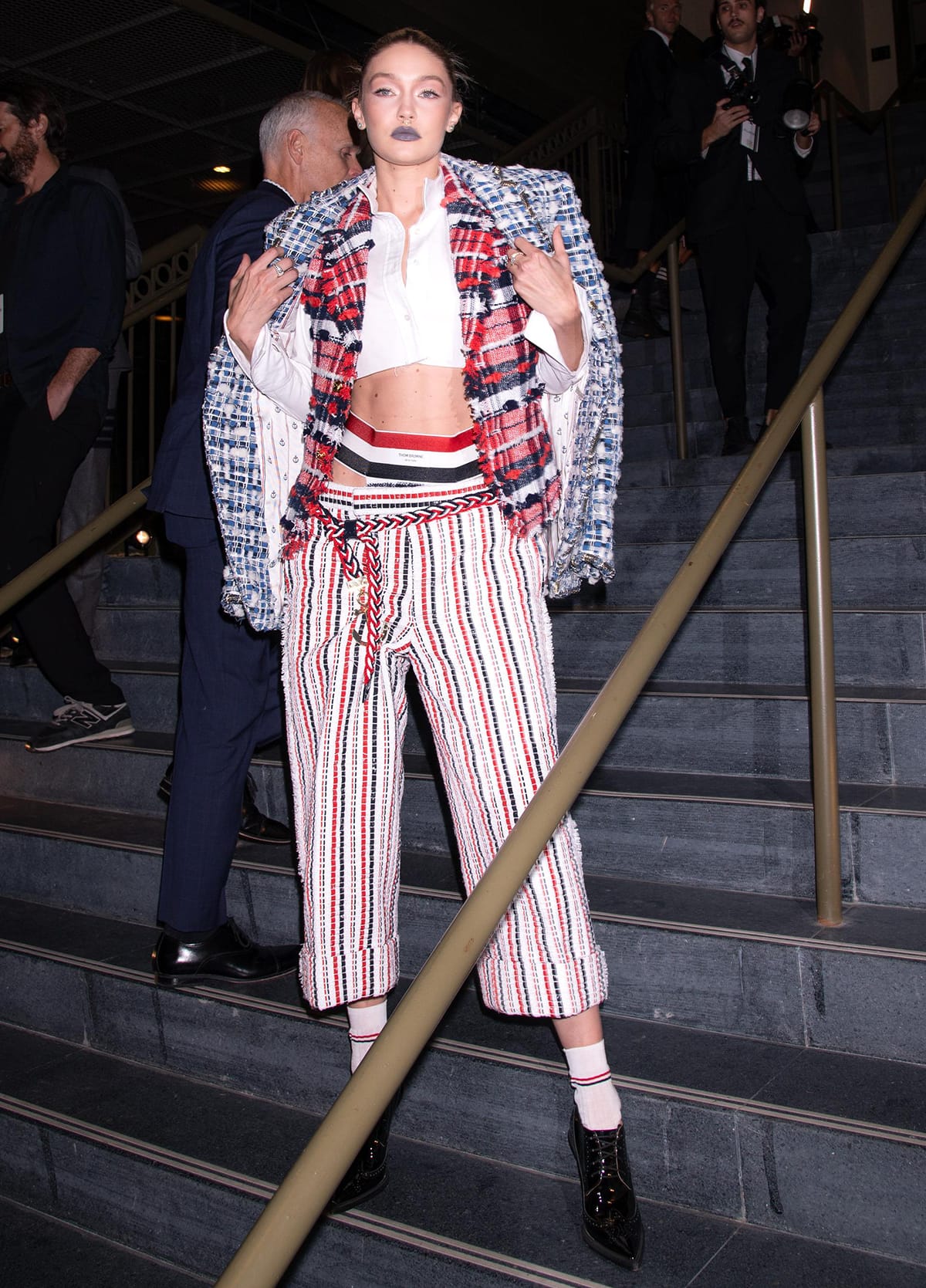 Gigi Hadid attends the 2022 CFDA Fashion Awards without her rumored new beau Leonardo DiCaprio on November 7, 2022 (Credit: Janet Mayer / startraksphoto / Cover Images)
On Monday, Gigi Hadid stepped out solo for the 2022 CFDA Fashion Awards, where she turned heads with an interesting punk makeover.
Taking an androgynous route, the 5'10.5" model ditched the traditional form-fitting evening gown, as seen on the Kardashians, in favor of a glam-punk custom suit by Thom Browne.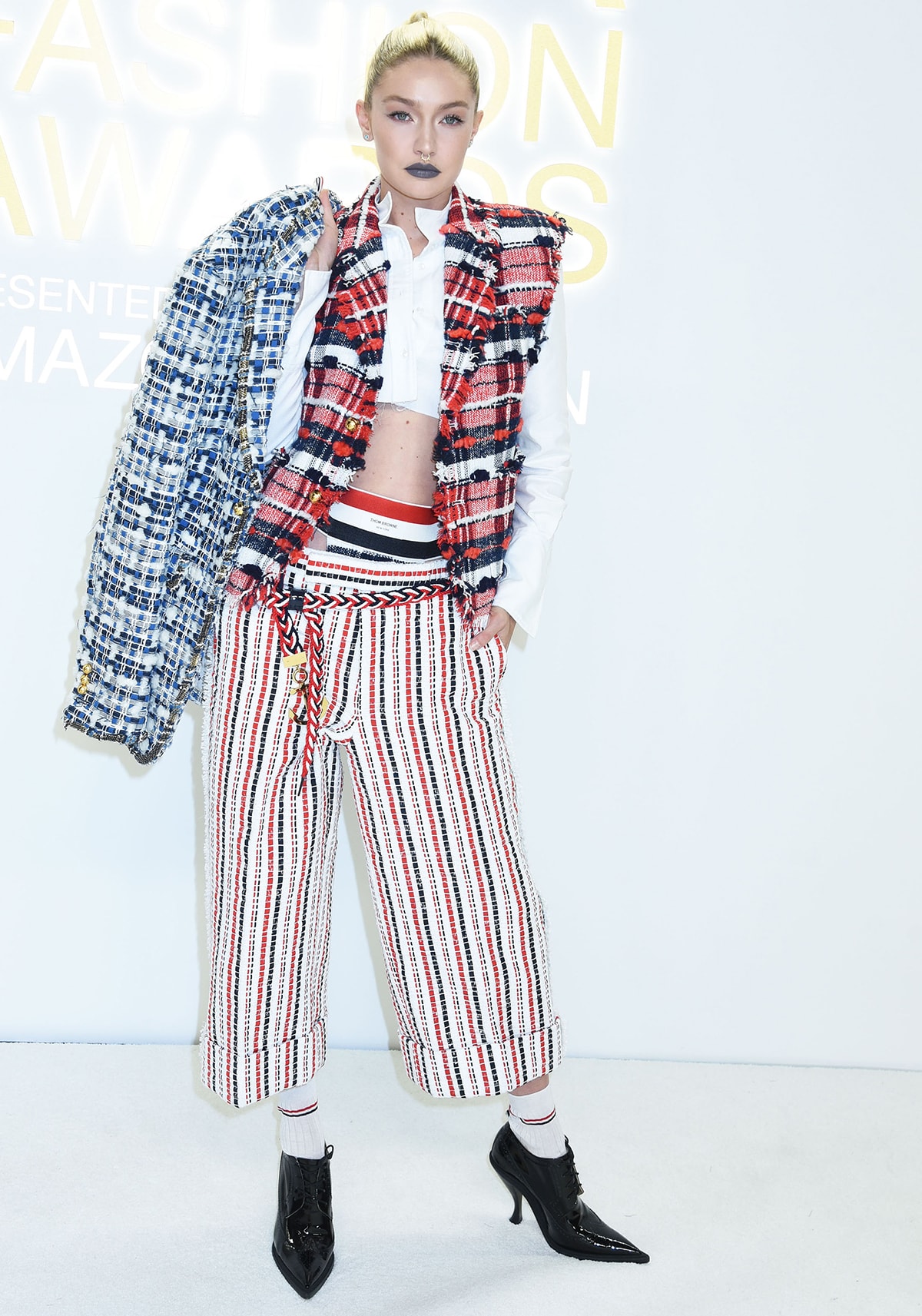 Gigi Hadid leans into glam-punk style in a multipatterned Thom Browne menswear ensemble (Credit: Darla Khazei / INSTARimages / Cover Images)
Styled by celebrity stylist Mimi Cuttrell, Gigi tossed a blue and white tweed blazer over a white, red, and black plaid vest. She then had her abs exposed as she paired her outerwear with a white crop button-down shirt underneath.
Adding more pattern to the already chaotic look, Bella Hadid's sister teamed her outfit with low-rise striped pants in the same patriotic colors, styled with a braided nautical-inspired belt.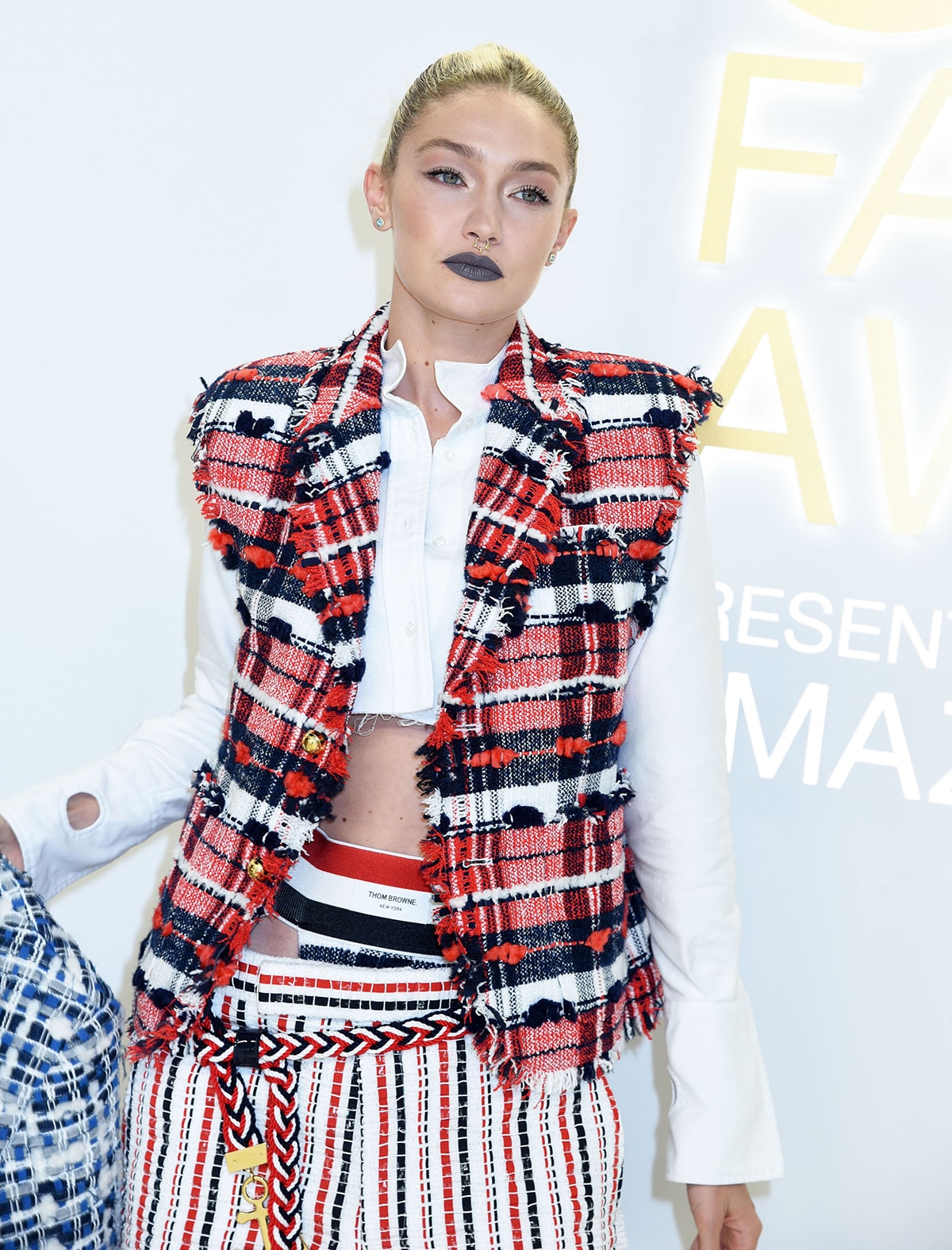 Gigi Hadid wearing Thom Browne's viral jockstrap underneath her patriotic striped pants (Credit: Darla Khazei / INSTARimages / Cover Images)
The rich supermodel wore Thom Browne's red, white, and blue jockstrap, which went viral during the designer's Paris Men's Fashion Week Spring 2023 fashion presentation in June.
A pair of patriotic crew socks and pointy-heeled brogues rounded out the model's stylish men's ensemble.
Continuing with the grunge theme, Gigi accessorized with LAGOS gemstone stud earrings and a Maria Tash spiky gold nose ring.
As for her glam, the mom-of-one opted for charcoal gray lipstick with bronzed eyeshadow, matching blush, black eyeliner, and mascara. She then pulled her tresses off her face into a tight bun.
Gigi Hadid continues with the grunge theme of her look by wearing a nose ring and a swipe of charcoal gray lipstick (Credit: Darla Khazei / INSTARimages / Cover Images)
Just two weeks back, Gigi wore another androgynous ensemble as she graced the red carpet at the 2022 WWD Honors Awards held at the Cipriani South Street in New York City.
Presenting Tommy Hilfiger with the John B. Fairchild Honor, Hadid wore a sleek menswear-inspired suit from the American fashion designer.
She looked stunning in the cobalt blue velvet outfit that included an oversized double-breasted longline blazer and its matching straight-leg pants.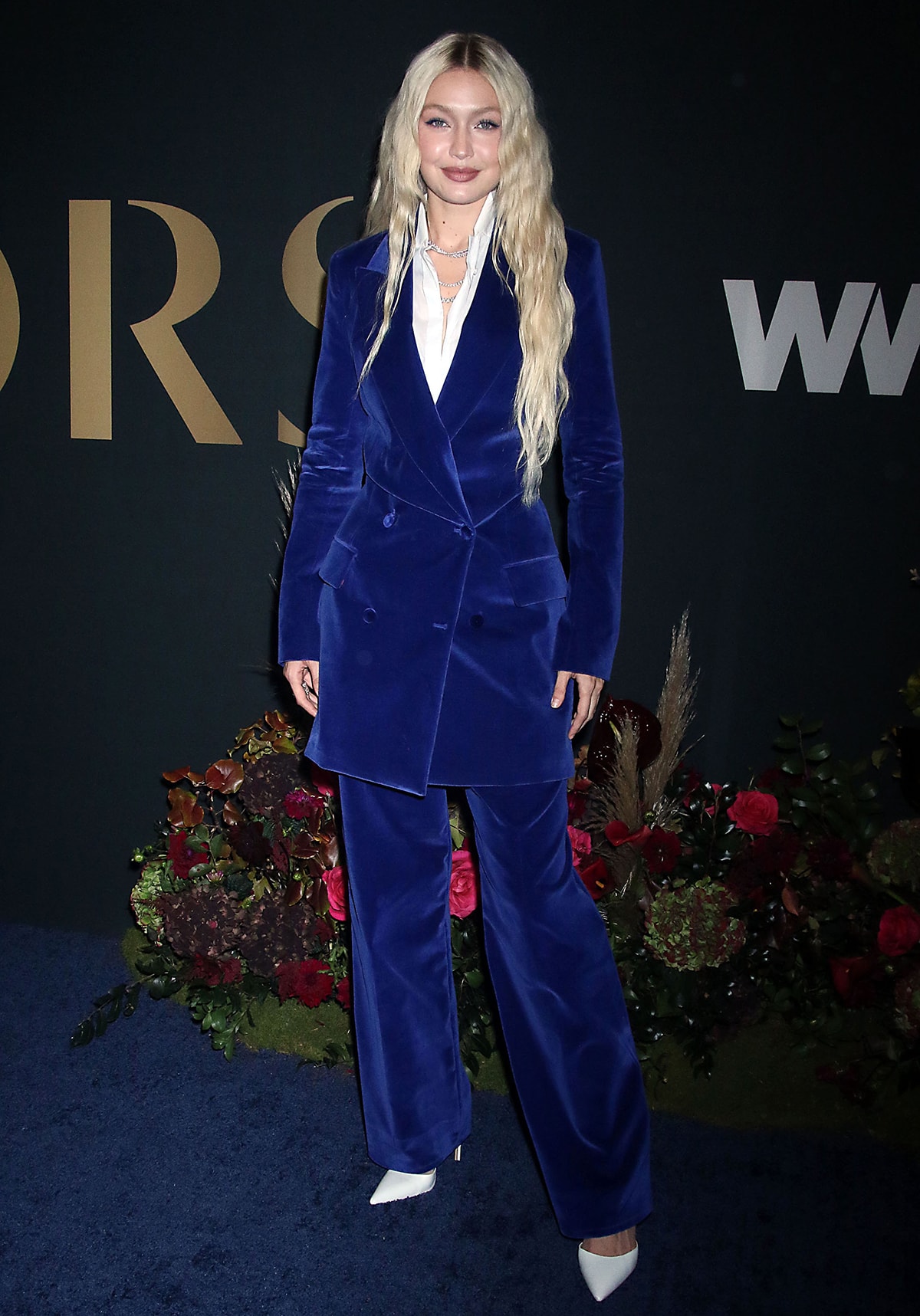 Gigi Hadid in a sleek cobalt blue velvet suit by Tommy Hilfiger at the WWD 2022 Honors Awards on October 25, 2022 (Credit: Roger Wong / INSTARimages / Cover Images)
Underneath, she wore a crisp white shirt that was partially unbuttoned to show off her layered diamond necklaces.
A pair of white pointed-toe d'Orsay pumps completed her chic look.
When it came to her glam, the runway beauty let her long blonde tresses fall loosely around her shoulders in beach waves. She then wore soft bronze makeup with a hint of a feline flick, pink blush, and matching lipstick.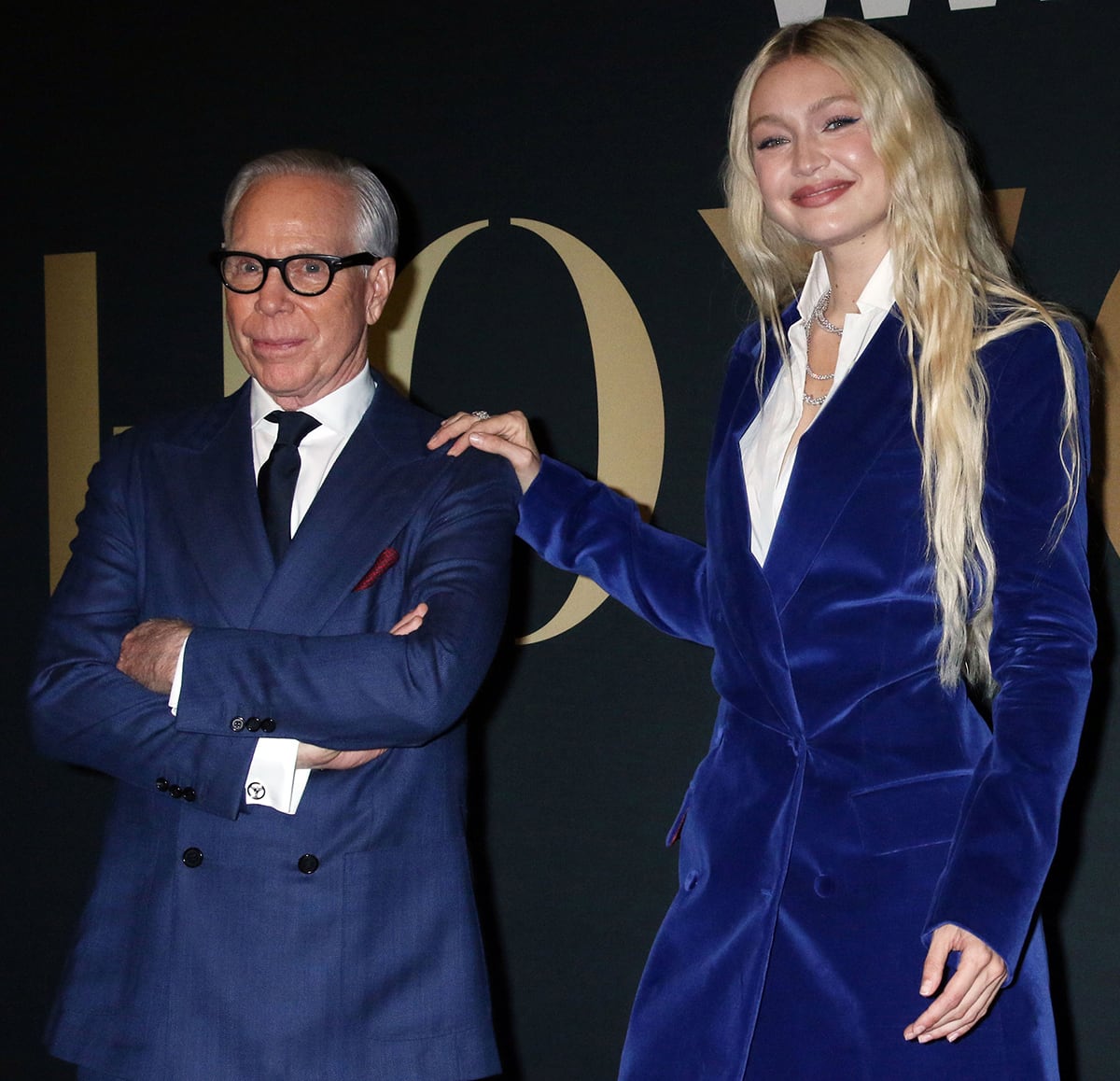 Gigi Hadid presents Tommy Hilfiger with the John B. Fairchild Honor (Credit: Roger Wong / INSTARimages / Cover Images)