Paris Hilton's life has been anything but simple, as she opened up in a recent interview with Glamour UK.
The new mother revealed that she used a surrogate to have her first child, Phoenix Barron Hilton Reum, with spouse Carter Reum and that her decision was rooted in past trauma.
Hilton consulted with her close friend and fellow reality star Kim Kardashian for advice on in vitro fertilization (IVF) and surrogacy. She ultimately decided to use the same doctor as Kardashian.
View this post on Instagram
The 42-year-old media personality said, "I went and did the one round of IVF because Kim had told me about it. So I had eggs frozen."
She continued, "Kim told me about that [surrogacy] as well. I'm using the same doctor — Dr. Huang, who's the best — and he has a concierge team that deals with everything and interviews the people [the surrogate] to make sure that they're healthy."
When asked if her decision to hire a surrogate had anything to do with her age, Hilton said she would have made the same decision regardless.
Regarding prenatal medical checkups, she highlighted to Glamour UK that "I'm just so scared, I think, again, leading back to Provo of even being in a doctor's office, just all of that. The shots, the IVs that they put in [she claims they used to regularly take samples of her blood]."
The former reality star emphasized, "When I was in The Simple Life, I had to be in a room when a woman was giving birth, and that traumatized me as well."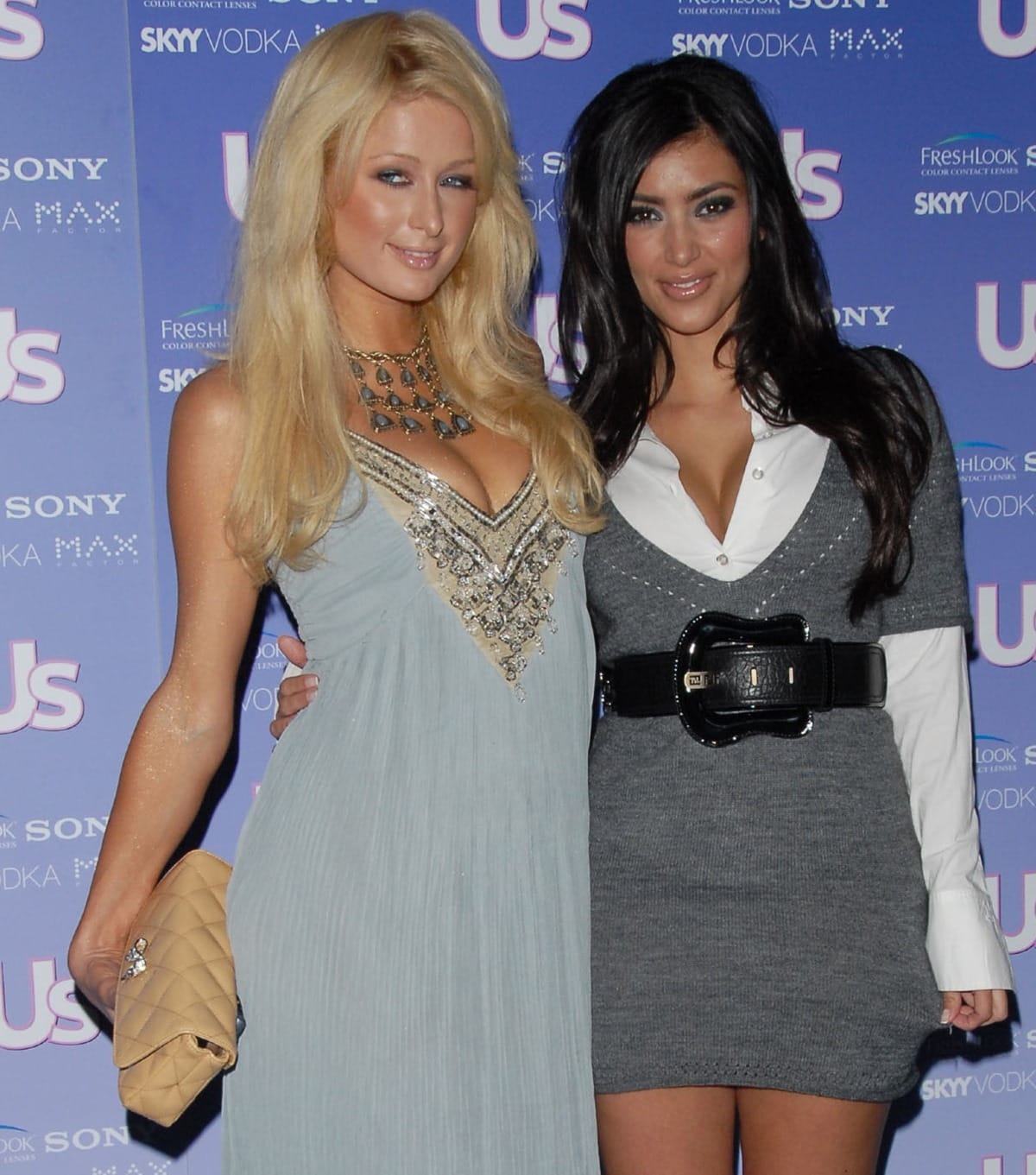 Paris Hilton sought advice from her longtime friend Kim Kardashian on in-vitro fertilization (IVF) and surrogacy (Credit: Devan / INFGoff)
But despite her fear, Hilton was determined to start a family. She explained, "But I want a family so bad; it's just the physical part of doing it. I'm just so scared… childbirth and death are the two things that scare me more than anything in the world."
Hilton's decision to use a surrogate was ultimately inspired by her traumatic past, including the sexual assault she endured as a teenager.
She had spoken out about the abuse she suffered at Provo Canyon School when she was 16 years old, saying: "I was just a little girl. I just feel like they stole my childhood, and it's heartbreaking that it's still happening to so many kids today."
The multitalented celebrity revealed her troubled past for the first time in her 2020 YouTube documentary, This is Paris, in which she discussed the physical and mental abuse she endured during her time there.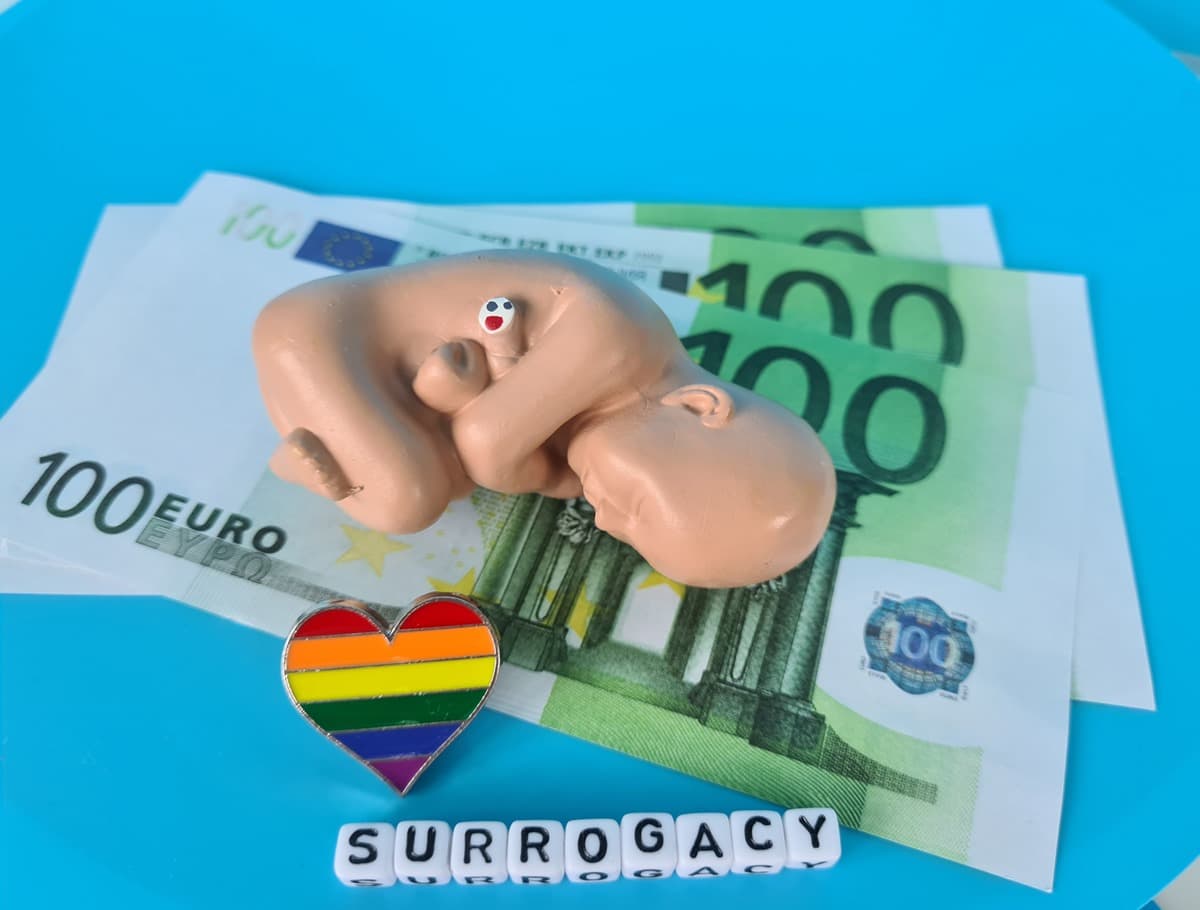 Paris Hilton credits surrogacy for making it possible for her to start a family (Credit: NMK-Studio / Shutterstock)
Hilton claimed on Twitter in October that she "didn't understand what was happening" since she was "sleep-deprived & heavily medicated" throughout the purported sexual abuse. "I was forced to lie on a padded table, spread my legs & submit to cervical exams. I cried while they held me down & said, 'No!' They just said, 'Shut up. Be quiet. Stop struggling, or you'll go to Obs.'"
Several viewers may be taken aback by this news since they had always thought of Hilton as a "dumb blonde," an image she developed to cope with painful experiences in her life.
In the recent interview, she revealed that she was inspired to create the role by fellow iconic blondes Marilyn Monroe, Barbie, and Dolly Parton, the latter of whom she performed alongside in the new year.
Hilton continued by saying that when she was 15 years old, she was drugged and raped by an older man who had previously taken advantage of her by exploiting her for sexual gain. At 19, she was the subject of a leaked sex tape with her then-boyfriend, Rick Salomon, and an unsettling encounter with Harvey Weinstein.
Paris Hilton attended the premiere of her documentary. This Is Paris, with her fiancé Carter Reum at the 2021 Tribeca Festival at Hudson Yards on June 20, 2021, in New York City (Credit: Lev Radin / Shutterstock)
Rather than "deal[ing] with everything [she] had been through in life," she found it "more comforting" to adopt the character seen by viewers of The Simple Life.
Hilton clarified her character by saying, "I'm not a dumb blonde; I'm just very good at pretending to be one. I think I've just been through so many things that I'm a warrior; I'm a fighter, I'm brave. And I'm a badass."
The heiress told People, "It's always been my dream to be a mother, and I'm so happy that Carter and I found each other. We are so excited to start our family together, and our hearts are exploding with love for our baby boy."
When asked where she sees herself after ten years, Hilton answered, "I just want to enjoy my life with my family and be normal."
She continued, "My mom has always said to me, 'Paris you've worked so hard, you've achieved so much, just sit back and smell the roses and enjoy it.' I don't know, I just finally feel like I'm building a real life, and I'm really living."