While most of us would stress over a missed flight because of the additional expenses, Paris Hilton only has to worry about whether she is able to get a business class seat — but apparently, for her boyfriend, she was willing to travel in coach.
That's what she told the paparazzi after she missed her flight to Zurich to see her rumored fiancé, Thomas Gross.
Paris obviously did not care much about traveling in comfort as she opted for a striped bodycon dress for her long flight to Switzerland. Sneakers? What're those? Paris opted for a sexy pair of Charlotte Olympia "Lucinda" suede boots to complete her travel style.
Since Paris missed her flight, she decided to chat up some young Korean fans she met at the airport. Aww.
Paris Hilton arriving at the Los Angeles Airport (LAX) for a departing flight on February 4, 2016
We don't know if Paris is a natural people-pleaser or just clueless. Even though she was running late for her flight, the heiress took her sweet time posing for fans, signing for autographs and chatting up the paparazzi before realizing she missed her flight. In any case, her run-in with the kids made for good PR material.
OK, maybe she's just really nice.
Check out the whole clip below:
The suede version of the Charlotte Olympia "Lucinda" is no longer available online, but you can grab the equally gorgeous leather counterpart over at Saks Fifth Avenue.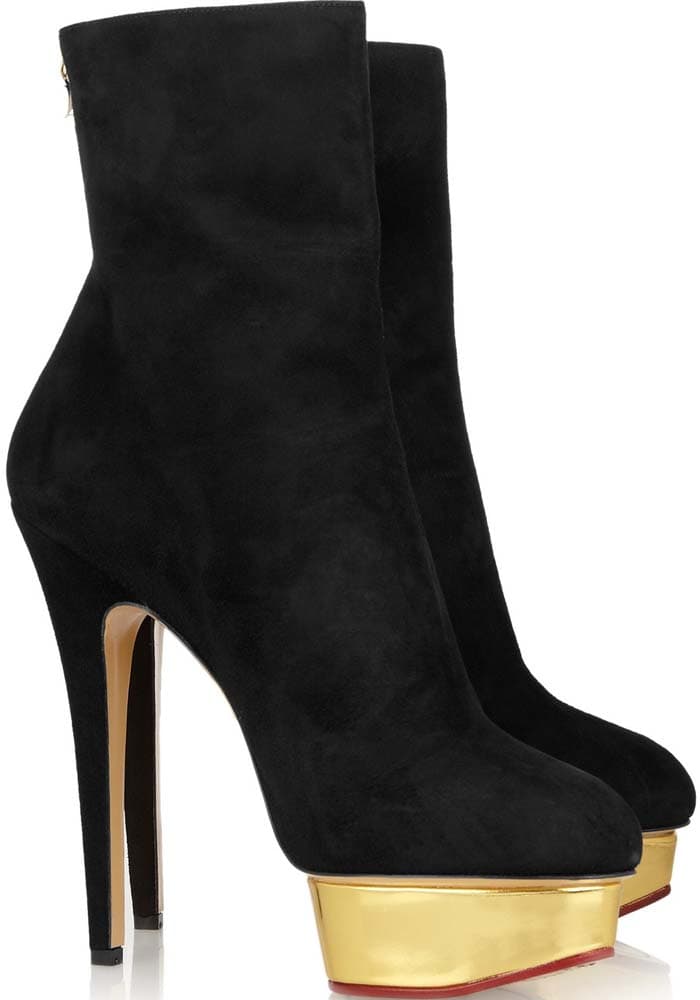 Charlotte Olympia 'Lucinda' Suede Platform Booties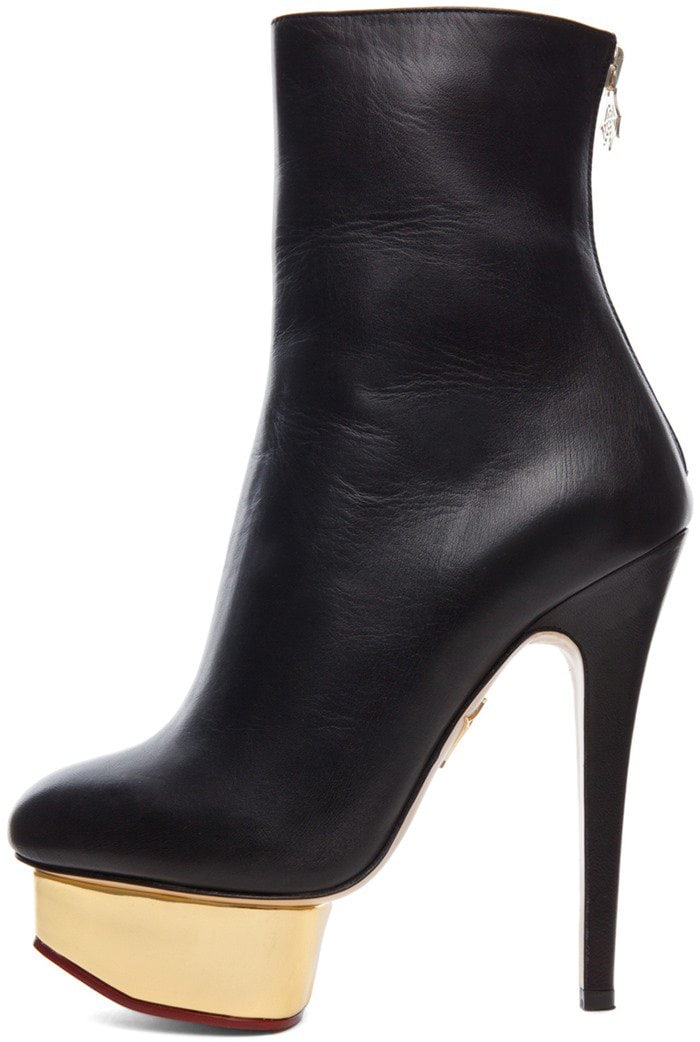 Charlotte Olympia 'Lucinda' Leather Metallic Platform Booties, $1,095 at Saks Fifth Avenue
Credit: WENN