In January 2014, 1 Night in Paris star Paris Hilton hit the red carpet at the Leather & Laces Party night along with Bar Refaeli, Brooklyn Decker, and her sister Nicky Hilton.
Paris Hilton wears her blonde hair in curls at the 11th Annual "Leather & Laces" two-night party presented by Axxis Sports & Entertainment during Super Bowl XLVIII held on January 31, 2014, at Liberty Theater in Times Square, New York City
While not originally intended for release, Rick Salomon's pornographic video 1 Night in Paris was released on June 15, 2004, when Paris Hilton was 23-years-old.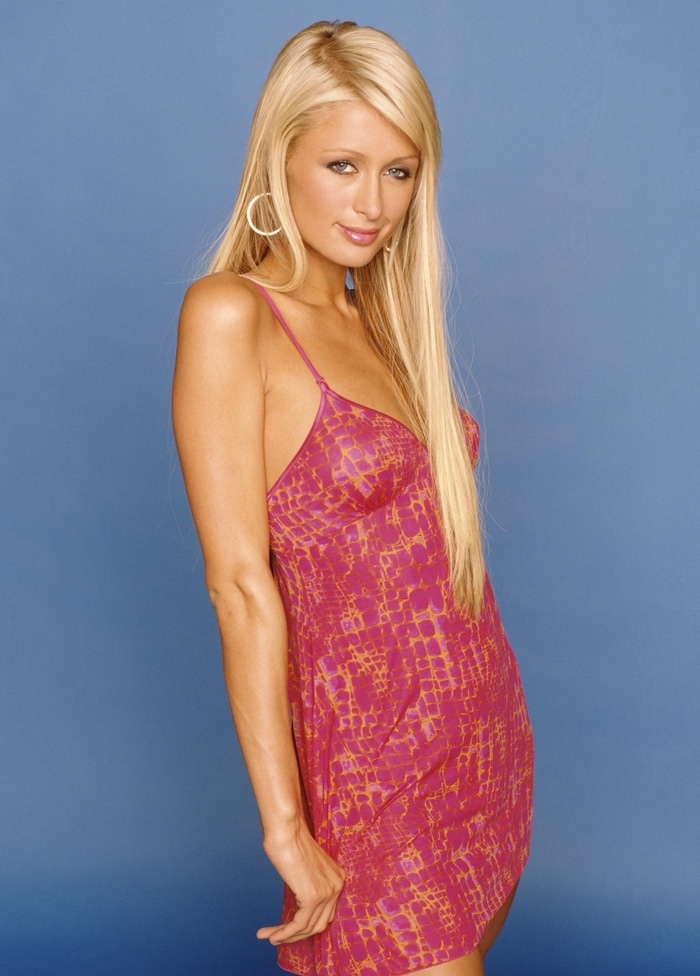 Paris Hilton's sex tape was released by her ex-boyfriend Rick Salomon shortly after Hilton's TV series The Simple Life debuted on Fox
It was filmed primarily with a single, stationary, tripod-mounted camera in 2001 when Paris Hilton was 20. The celebrity sex tape depicts the American media personality having sexual intercourse and performing oral sex on her then-boyfriend, American poker player Rick Salomon.
The leaked sex tape catapulted her into global fame and the reality television series The Simple Life with Nicole Richie.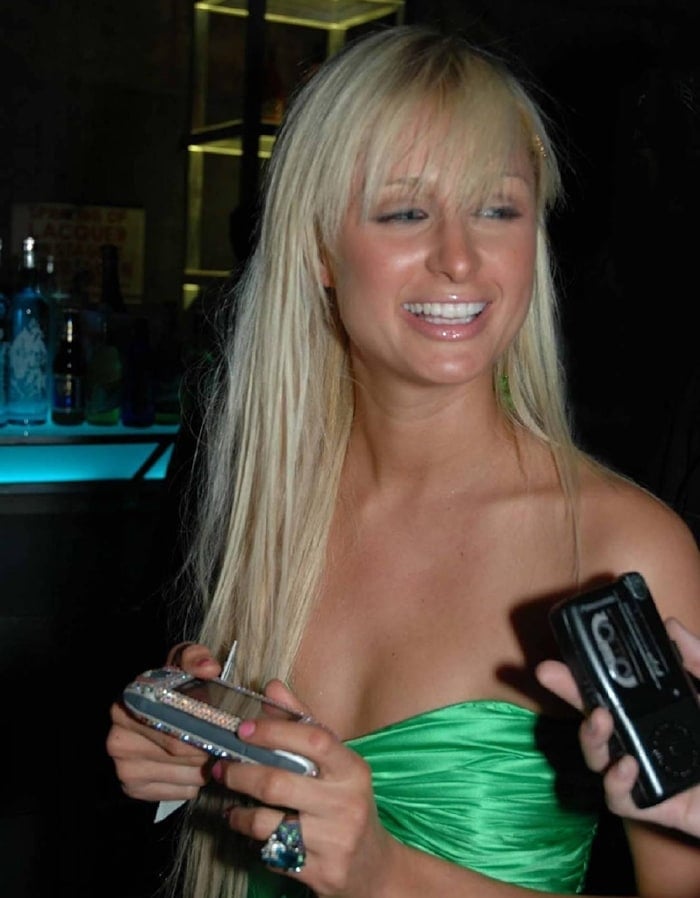 Paris Hilton was 23-years-old when her sex tape 1 Night in Paris was released in 2004
The American socialite, actress, and entertainer sported a black-and-nude midriff top and a matching skirt by Haus of Milani, which is a fashion brand owned by Xtina Milani.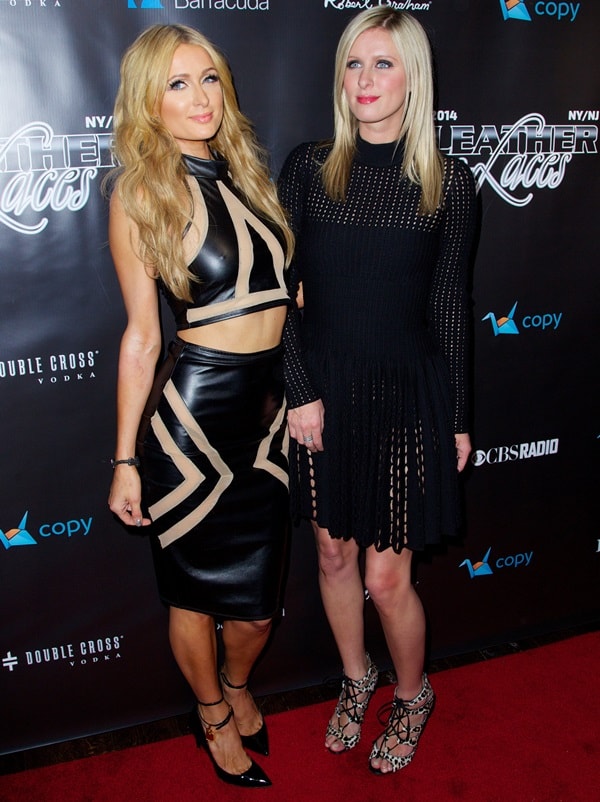 Paris Hilton and Nicky Hilton pose for photos together on the red carpet
The then 32-year-old styled the outfit with a gorgeous pair of ankle-strap Tom Ford padlock pumps.
Paris Hilton accessorizes with a ring and bracelet
We've previously featured Kim Kardashian and Jennifer Lopez wearing the same shoes, but they are from an older collection and have sold out online.
You can browse more recent Tom Ford releases at Farfetch.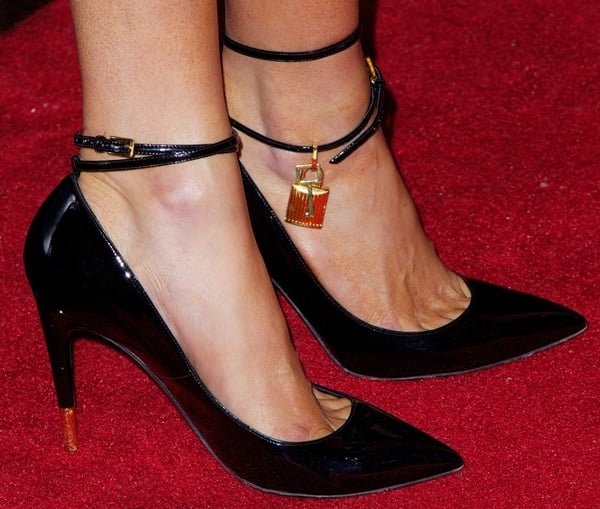 Paris Hilton's feet in padlock-detailed Tom Ford sandals
This isn't the first time Paris has worn a Haus of Milani creation.
Paris donned a nude tulle dress by the same brand to the 2014 Grammy Awards. The outfit, which featured a beaded high neck and white sequins, managed to get Paris added to pretty much every worst-dressed list at the time.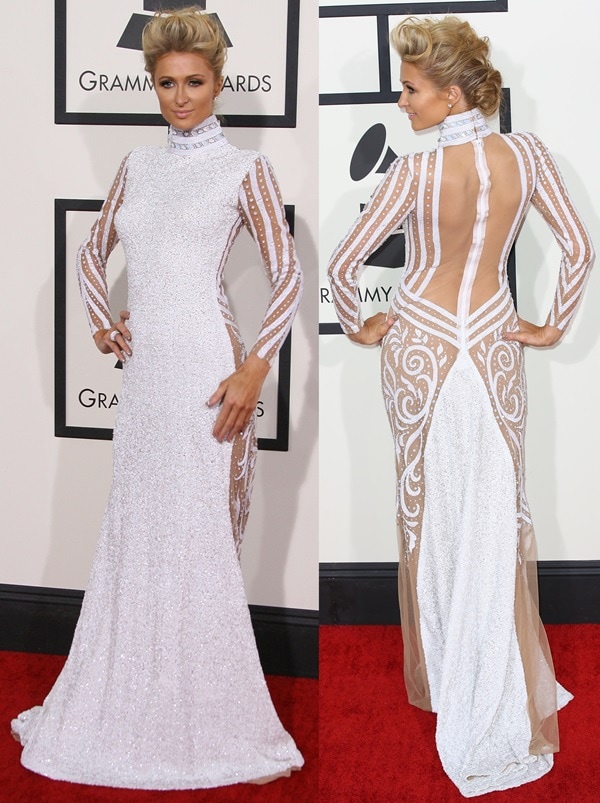 Paris Hilton attends the 56th Annual Grammy Awards held on January 26, 2014, at the Staples Center in Los Angeles
Even if you don't like the above outfits, at least they were less revealing than the commando dress that Paris wore to the pre-Grammy party.
Credit: Alberto Reyes / WENN / Adriana M. Barraza / Dimitri Halkidis