Business mogul and reality star Kim Kardashian has been dating former Saturday Night Live comic Pete Davidson for months now.
While the two were very tight-lipped about their relationship in the beginning and have remained quite private on social media, Kardashian has been anything but quiet about her feelings while taping their new Hulu series The Kardashians.
Convenience Store Ice Cream Turns Her On
Though it took a little cajoling to elicit any information about Davidson from Kardashian, producers were finally able to make her talk, and she ended up revealing a great deal about their sex life.
View this post on Instagram
One story, in particular, caught viewers' attention when she detailed what qualities in Davidson she finds attractive, including his kind gestures.
Kardashian detailed one evening when Davidson suggested they get ice cream, and she responded by telling him that really puts her in the mood.
"Pete is such a good, good person, I can't even explain it. Like he just has the best heart and always thinks of the small things," she confessed on a recent episode of "The Kardashians" on Hulu.
"One time, Pete was like, 'Babe, let's go get some ice cream at Thrifty,' and I was like, 'Oh my God, you are making me so f–king horny.' Rite Aid? Thrifty? It was literally one of the best nights of my life," she said about the ice cream brand known for its cylinder-shaped scoops and low prices.
More on Their Relationship
In the same episode, fans saw a stewardess on Kardashian's private plane give the reality star one of her favorite candies that she claims can only be found at gas stations, and she was elated to learn that Davidson had purchased them for her.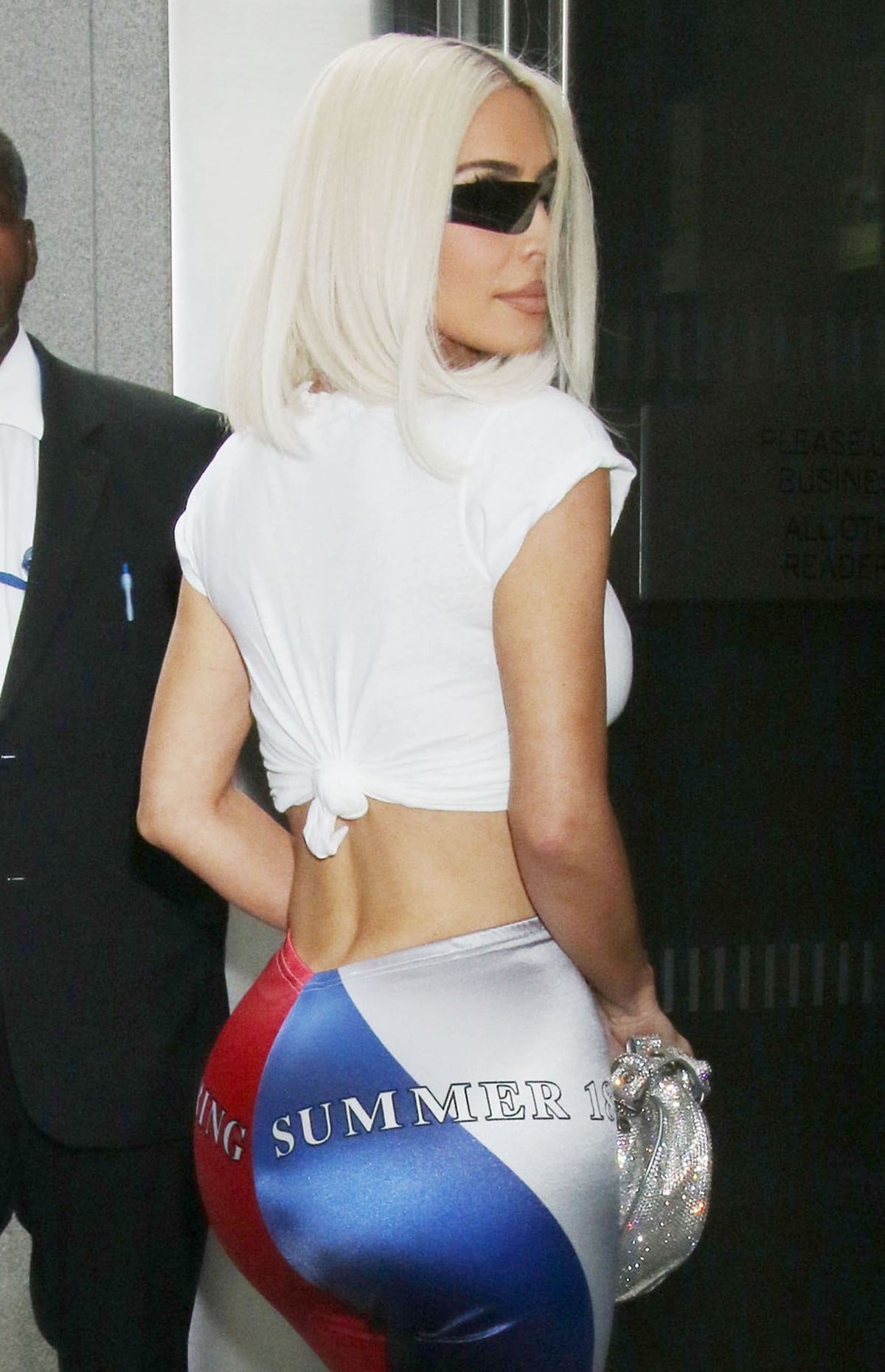 Kim Kardashian claims Pete Davidson's suggestion to buy ice cream from a convenience store made her so 'horny' (Credit: Roger Wong / INSTARimages)
"These are my favorite!" she said when the stewardess on her private plane to the Dominican Republic presented her with the snack.
"When we went to the movies in Staten Island, all I wanted was Dibs. I am obsessed with Dibs, but you can only get them at, like, gas stations these days."
View this post on Instagram
"He's totally like that," Kardashian said of the ice-cream snack gift. "Just even little things, you know, that he's gotten me that are just really thoughtful."
Though he is most known for his sense of humor, Kardashian has made it clear that there are several other qualities that Davidson has that make her adore him.
Though he has yet to make an appearance on the reality show, fans are hopeful that next season Davidson will join Kardashian on camera to display their relationship in an authentic way.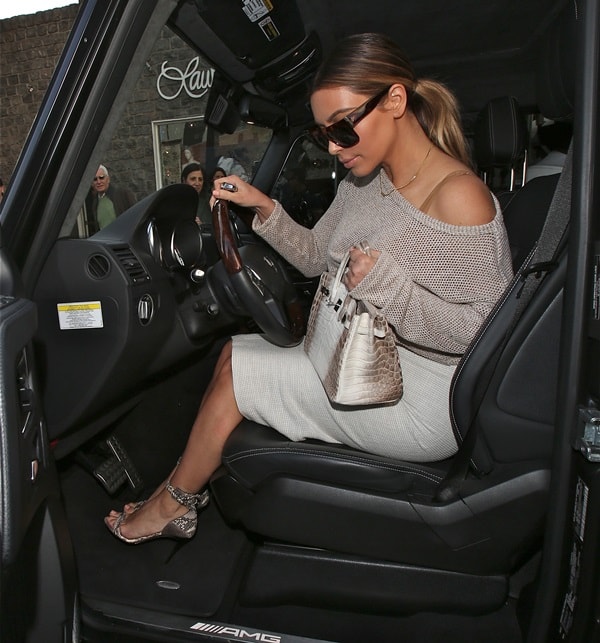 Kim Kardashian leaves The Ivy in Los Angeles following a lunch date on January 11, 2014 (Credit: WENN)
In early January 2014, Kim Kardashian highlighted her enormous booty while going for a lunch date at The Ivy in Beverly Hills.
She drove to the restaurant in her own vehicle, while Kanye West later showed up in a luxury Lamborghini.
Kim Kardashian flaunts her backside in a tight white pencil skirt paired with a long-sleeved knit top (Credit: WENN)
The American television personality, fashion designer, model, and actress wore a silvery long-sleeved knit top paired with a white pencil skirt.
Kim completed the outfit with a pair of snake-print ankle-wrap sandals by Giuseppe Zanotti.
Kim Kardashian shows off her feet in Giuseppe Zanotti sandals (Credit: WENN)
We give her fashion points for carrying a white alligator Hermes Birkin purse that coordinated perfectly with her Giuseppe Zanotti sandals. Do you like how she styled her outfit for the lunch date?
In April 2013 we featured 10 of our favorite Giuseppe Zanotti shoes, and you can find even more new arrivals on Amazon. The style that Kim wore is available for $895 at Farfetch.
Giuseppe Zanotti Snake-Print Ankle-Wrap Sandals in Gray, $895