Fans of the Kardashians know that the women in the family aren't afraid to speak their minds in public and to each other.
Anyone who's watched season one of their new Hulu show, The Kardashians, heard one sister in particular place a very specific request with another sister. Let's discuss.
Inside Kim Kardashian's Business
Kim Kardashian is known for many things, perhaps least of all her businesses, despite that being what has made her into the mogul she is.
One of her most lucrative businesses is Skims, a shapewear brand that she created after years of relying on her own tactics to properly sculpt her body underneath her clothing.
Khloé Alexandra Kardashian suggests the SKIMS bodysuits need more fabric to cover the vagina area
Now the billionaire model and reality star shares her secrets with the world by way of her undergarments, and many critics have lauded her efforts. One sister, though, has not been quite so thrilled.
Khloé Kardashian's Request
In a recent episode of The Kardashians, Khloé Kardashian asked her sister Kim to make a slight alteration in her bodysuits by adding a little bit more fabric in the crotch area after noting that her items didn't provide quite enough coverage for everyone who's wearing them.
"You guys make fun of me for having a bigger vagina than most," Khloe said She added that she was wearing a SKIMS bodysuit at that moment.
"It's amazing, but it's a sliver. Is it supposed to just cover my clit?" Khloe asked her sister. "The vagina needs a little more fabric."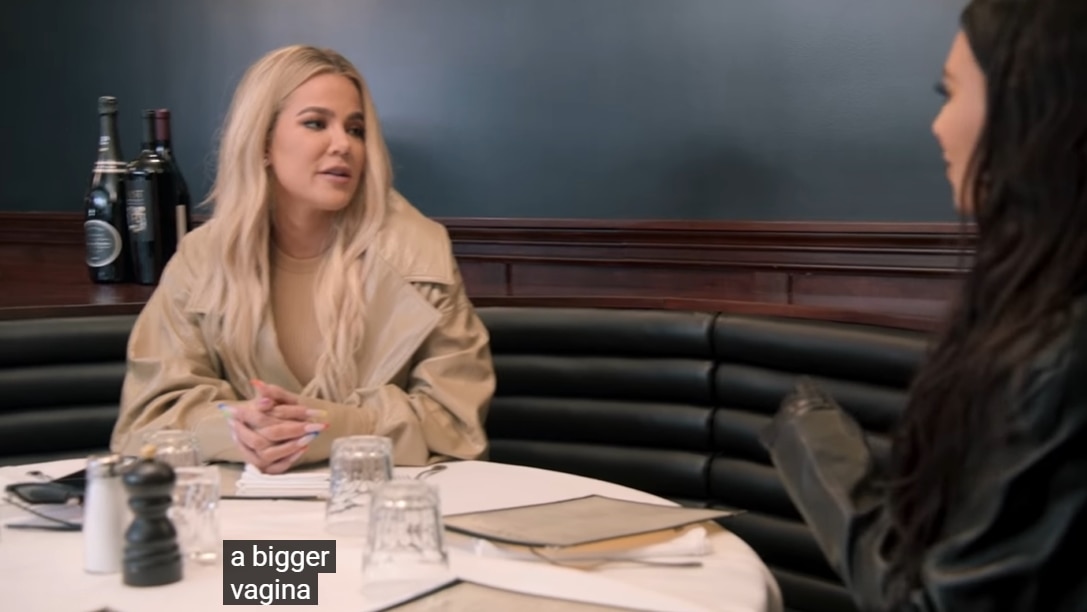 Kim Kardashian agreed to widen the 'vagina area' in the SKIMS bodysuits after her sister Khloe Kardashian suggested it needed 'a little more fabric' (Credit: WENN)
Luckily for Khloé, and for anyone wearing Skims who has encountered the same problem, Kim listened and is going to adapt her shapewear to suit even more bodies.
Kim took to her Instagram account to share the news, telling fans and her sister that Khloé had inspired her to make the changes, labeling the new style #TheKhloéKut. We're sure Khloé isn't the only person who's excited to hear this news.
"@khloekardashian it's your lucky day!!! I'm in a @skims design meeting and we're going to widen the shapewear bodysuit Vagina area just for YOU," Kim wrote on Instagram, adding, "#TheKhloeKut."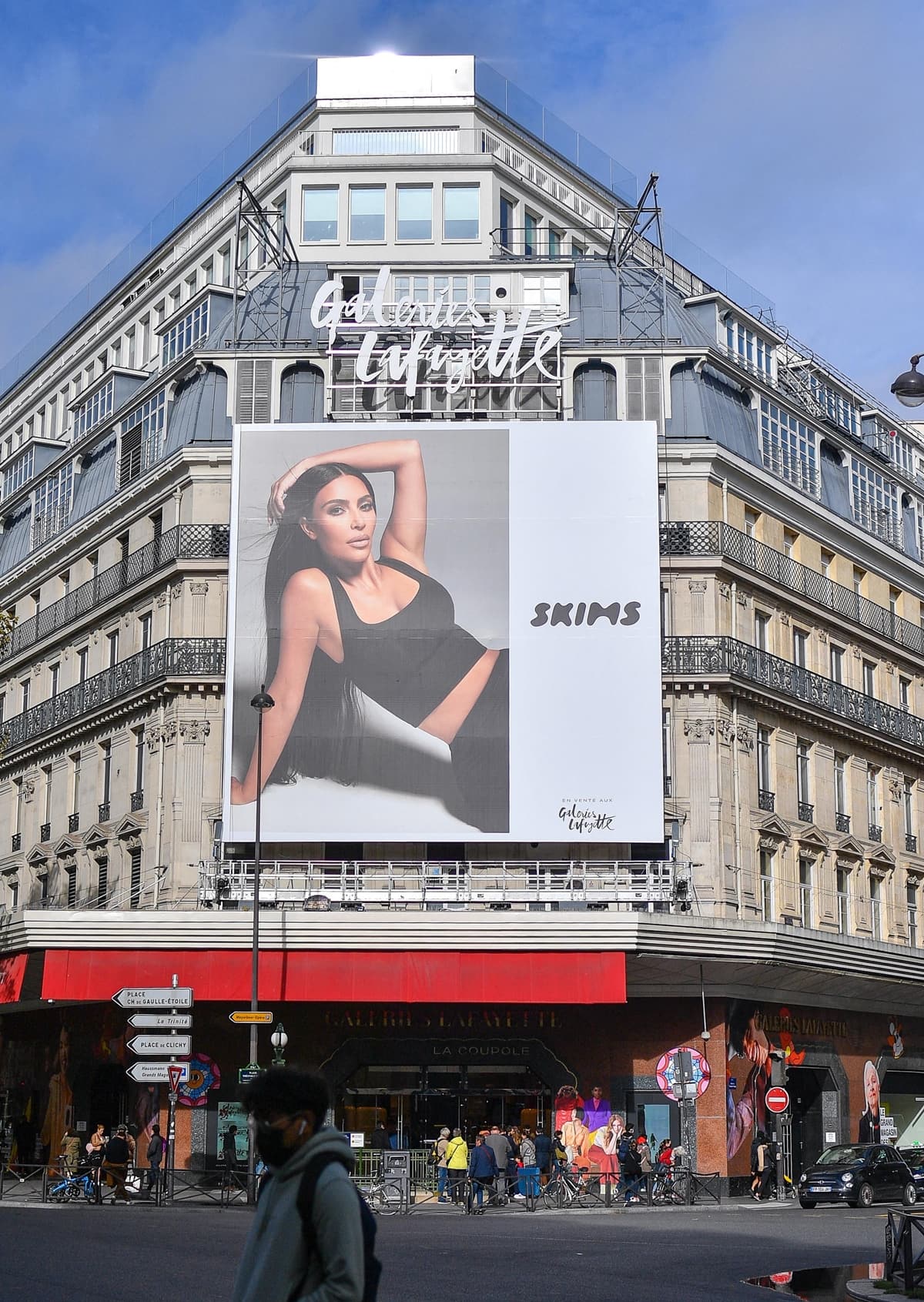 Kim launched SKIMS in September 2019 and made a fortune selling loungewear amid the COVID-19 pandemic (Credit: Lionel Urman / ABACA / INSTARimages)
"Khloé, you would be so proud," Kim continued. "I'm in a full Skims shapewear meeting, and guys, we are making the vagina part in the bodysuit thicker — wider."
"And we're changing a few things for all of the comments and questions that you guys have been asking for a really long time," Kim added.
In October 2014, Kim Kardashian flaunted her toned body while heading into Geoffrey's for lunch on a Wednesday afternoon in Malibu, California.
The then-34-year-old reality star held a birthday party for step-dad Bruce Jenner, who turned 65 on October 28, 2014. To celebrate with the Olympic hero (who would later become Caitlyn), Kim sported a self-designed white ensemble.
According to the photo caption on Instagram, she wore a dress by Wolford, which she had cut into separate pieces. What looked like a coat was actually a Margiela dress.
"Today's look- Wolford top I cut to crop it. Wolford dress I'm wearing as a skirt. Margiela dress I'm wearing open as a jacket. Prada heels I bought on EBay. Hermes purse. Saint Laurent sunglasses, she wrote on Instagram.
Kim accessorized with YSL sunglasses, carried a "Herbag" by Hermes, and completed the outfit with a pair of Prada ankle-strap sandals purchased on eBay.
How do you like Kim's DIY ensemble? While it's possible to buy designer shoes on eBay, don't forget to read our 7 tips on how to do so safely. If you're not willing to take the risk, then there's always Farfetch and Saks Fifth Avenue.
Here are three of our favorites from the luxury footwear brand:
Prada Beige Patent Leather Crisscross Bow Sandals, $790
Prada Black Leather Perforated Wedge Sandals, $990
Prada Blue Bicolor Suede Ankle-Strap Pumps, $790