Iggy Azalea gave birth to her first child in April 2020 but didn't confirm the news until June. The following month, she revealed that his name is Onyx Kelly Carter.
The boy's father is American rapper Jordan Terrell Carter, known professionally as Playboi Carti. Dating on and off for two years, she has accused him of cheating on her throughout her pregnancy.
View this post on Instagram
"What I meant last night was that I'm raising my son alone & I'm not in a relationship," Iggy wrote about her relationship status in October 2020.
Earlier the same month, Iggy said on Instagram she would be raising their son Onyx as a single mother.
Australian rapper Iggy Azalea has been linked with American rapper Playboi Carti in an on-and-off relationship since 2018
"Nothing I said was intended to make it seem like my son's father isn't part of his life, but I've noticed a lot of people took it that way, so I wanted to clear the air. Onyx is so loved by his dad and has always had both parents in his life from day one," the controversial Australian rapper clarified.
View this post on Instagram
Two months later, Iggy once again called out her ex-boyfriend Playboi Carti, who dropped a new album at midnight on Christmas. Born in Atlanta, Georgia, on September 13, 1996, he has an estimated net worth of $9 million.
"This man was in Philly playing PS5 mid pandemic the day my son was born even tho it was a scheduled c section. I had onyx alone completely cause he was my only visitor approved with Covid. We lived together at that time," Iggy tweeted about Playboi Carti in December 2020.
"And even tho onyx was a PLANNED baby, that we both wanted. On some weirdo shit he has still refused to sign his birth certificate. He's 9 months old. Won't even give his son he claims to care so much about his own last name. Imagine how trash you are to do this to your firstborn son."
View this post on Instagram
In early 2016, Iggy Azalea had been sporting an on-again-off-again relationship with temporary pink hair dye ever since her fashion week stint in Paris.
Iggy Azalea is seen with pink hair at LAX on January 28, 2016, in Los Angeles
She hadn't completely washed it out, either, considering she arrived at the Los Angeles International Airport with visibly brighter hair.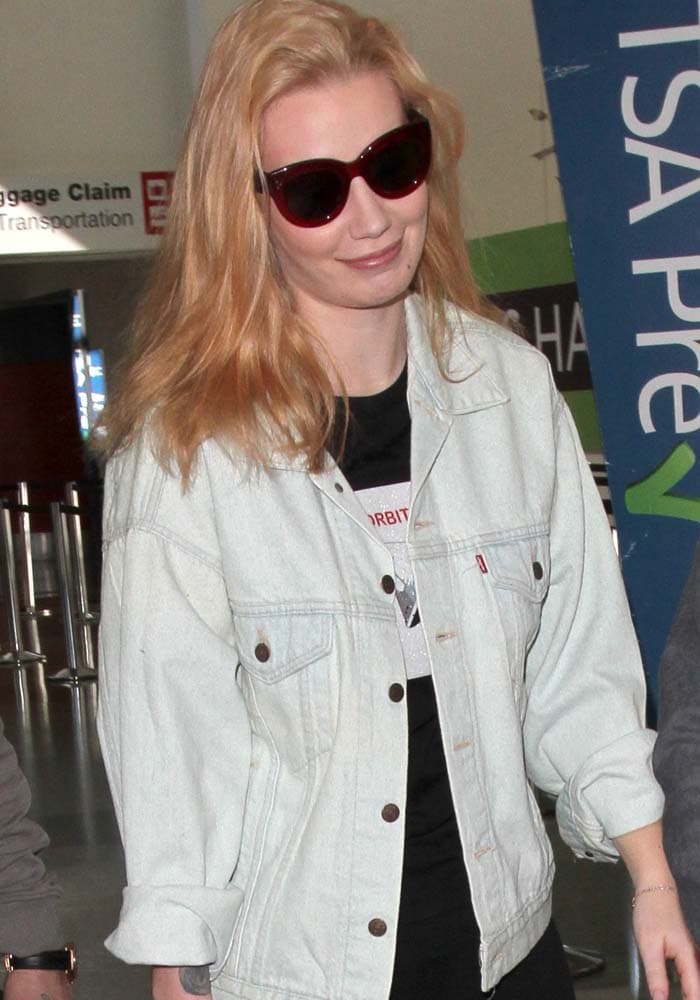 Iggy Azalea flaunts her still pinkish hair as she arrives at Los Angeles International Airport for a departing flight on February 5, 2016
Iggy was en route to San Francisco for a Sports Illustrated event, where she later went back to her full pink crowning glory.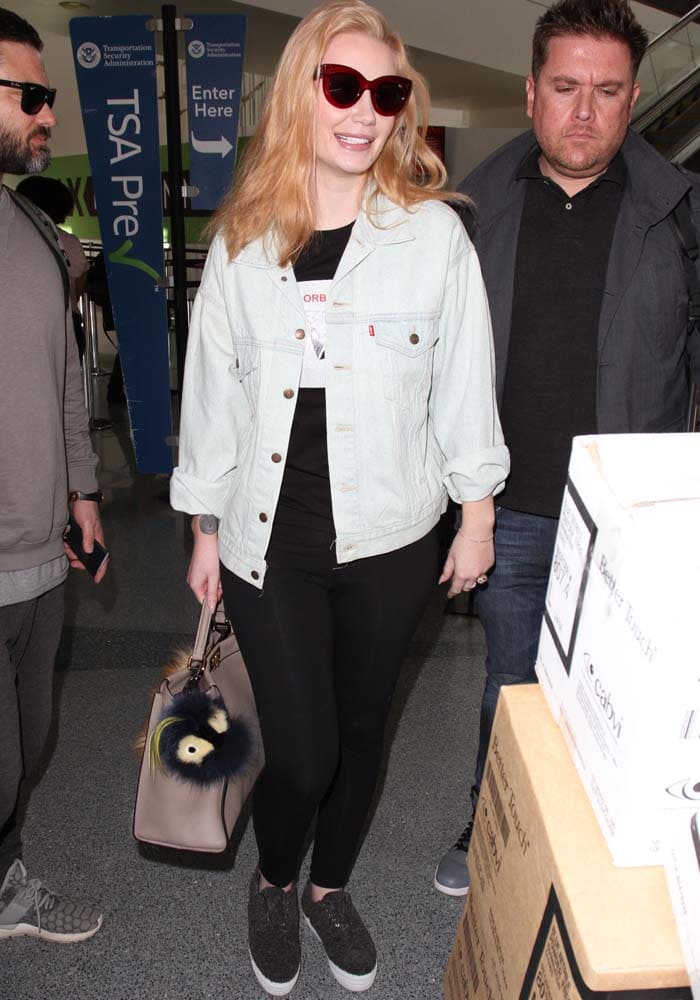 Iggy Azalea wears a denim Levi's jacket over a graphic t-shirt as she arrives at LAX
Rumored to have undergone plastic surgery, Iggy paired black leggings with a graphic shirt, which she wore underneath a light-washed jacket from Levi's.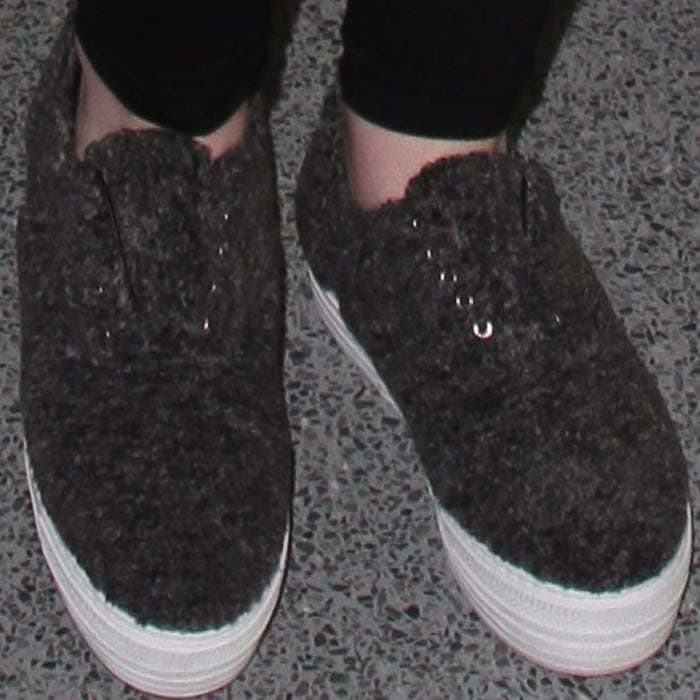 Iggy Azalea's feet in shearling Joshua Sanders sneakers
The pop star completed her travel look with a pair of shearling platform sneakers from New York-born footwear designer Joshua Sanders.
Iggy showed off her vibrant locks as she posed with Sports Illustrated models before she performed at the event.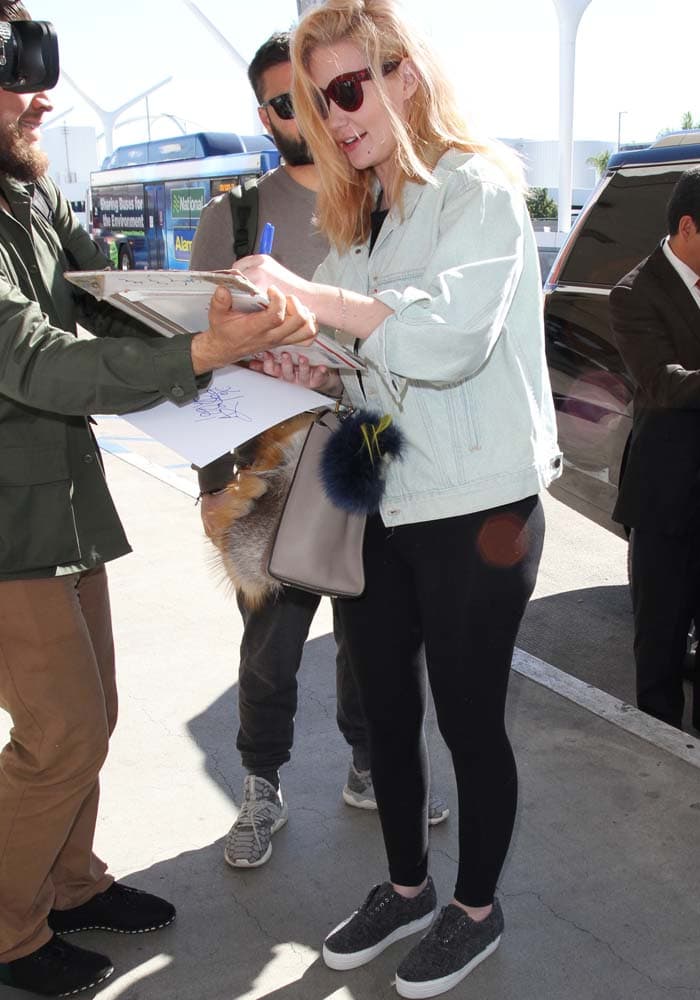 Iggy Azalea signs autographs for fans as she arrives at LAX
The rapper also shared a bit of wisdom with her viewers, saying she's now more comfortable doing what she thinks is cool, compared to trying to please everyone else.
If you want to try your hand at pulling off shearling platform sneakers, you can order a pair at Farfetch. To up the crazy in your look, check out the other vibrant versions of the shoe below.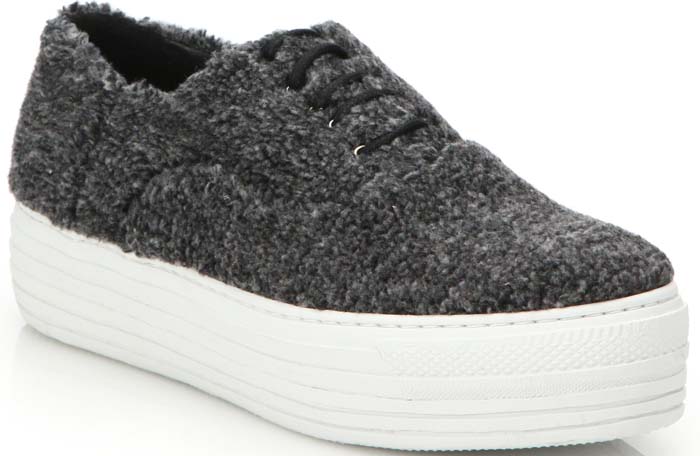 Joshua Sanders Shearling Double-Sole Platform Sneakers in Smoke, $350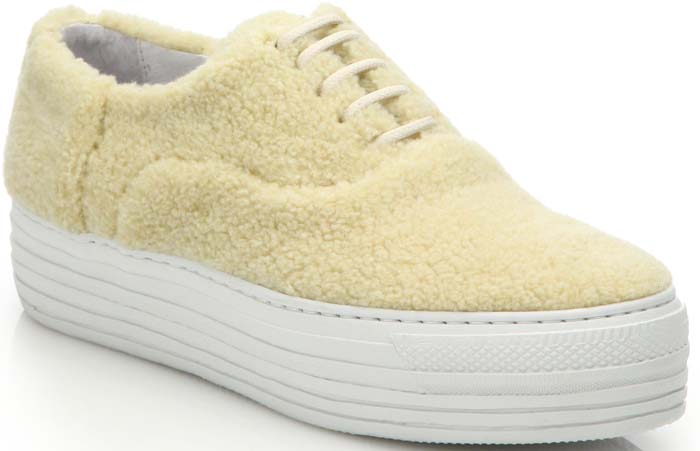 Joshua Sanders Shearling Double-Sole Platform Sneakers in Cream, $350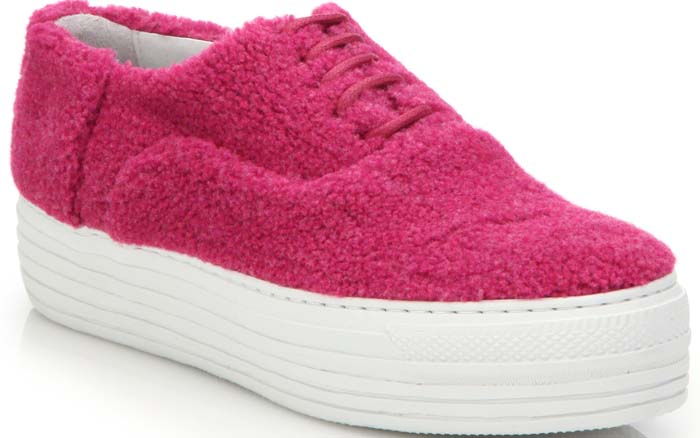 Joshua Sanders Shearling Double-Sole Platform Sneakers in Pink, $350
Credit: WENN