Marc Jacobs has his playful mouse flats. Charlotte Olympia Dellal has her cat face shoes.
Marc by Marc Jacobs Studded Mouse Ballet Flats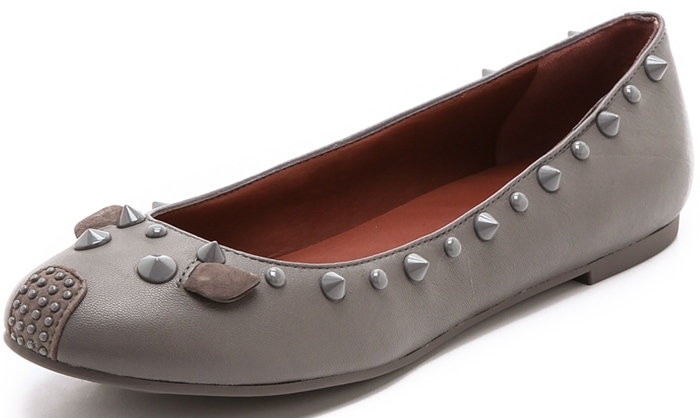 Because these shoes have pretty much become their signature designs, you could say that Marc Jacobs and Charlotte Olympia are a mouse lover and a cat lover, respectively. Now, it looks like we can add "dog lover" to that as well.
It's about time, really — dogs may be man's best friend, but they sure don't get much love in the shoe department!
Marc Jacobs has given the mouse a rest and has put this frowning bulldog face on a new velvet loafer of his:
Marc by Marc Jacobs "Mr. Pickles Bulldog" Loafers, $228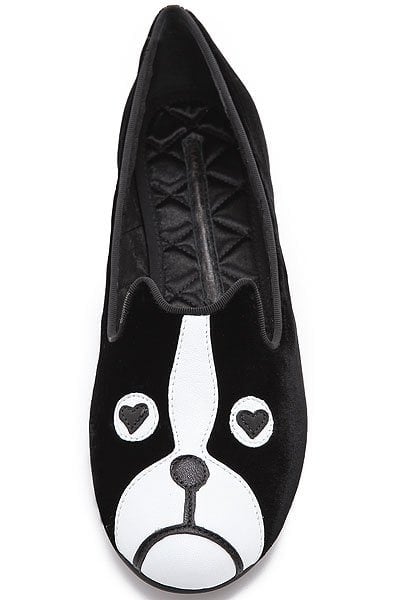 Isn't that face adorable? The heart-shaped eyes are a killer!
Charlotte Olympia, on the other hand, has given her cat face a break in favor of a sculpted poodle heel:
Charlotte Olympia "Cherie" Poodle Sandals, $1,695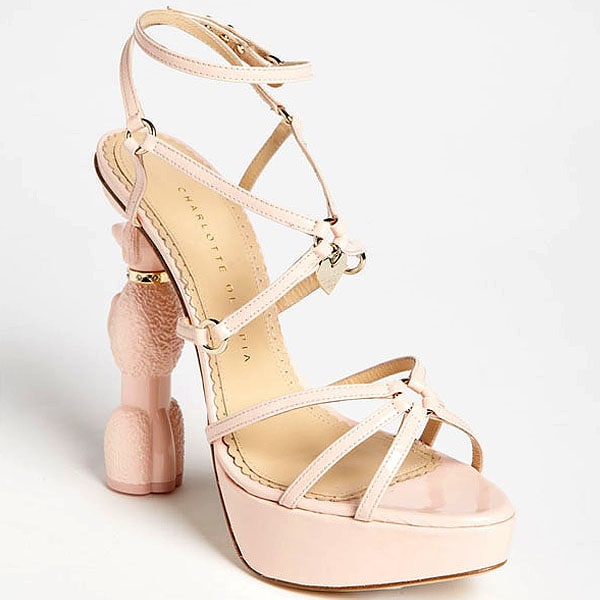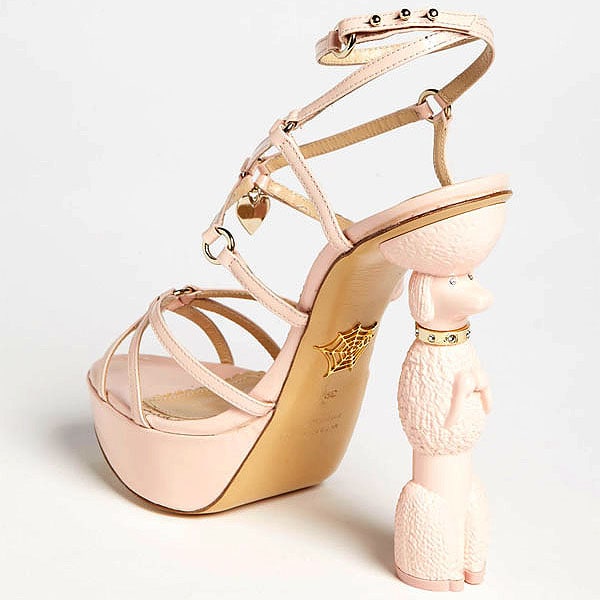 Of course, it's sitting and begging. And if those rhinestones could be bigger, we're sure that Charlotte Olympia would've given this poodle the cutest puppy eyes.
The Marc Jacobs mouse flats count Emma Watson, Scarlett Johansson, and little baby Blue Ivy Carter among its fans. The Charlotte Olympia cat face shoes, on the other hand, have Taylor Swift, Alexa Chung, and Beyonce.
Given how many dog lovers are out there, we're sure these dog shoes wouldn't be hard-pressed to find their own celebrity following!