One of the reasons we love Halloween is that all the celebrities come out in the best costumes. A great example is Poppy Delevingne, who attended Unicef UK's Halloween Ball on October 29 as Harley Quinn.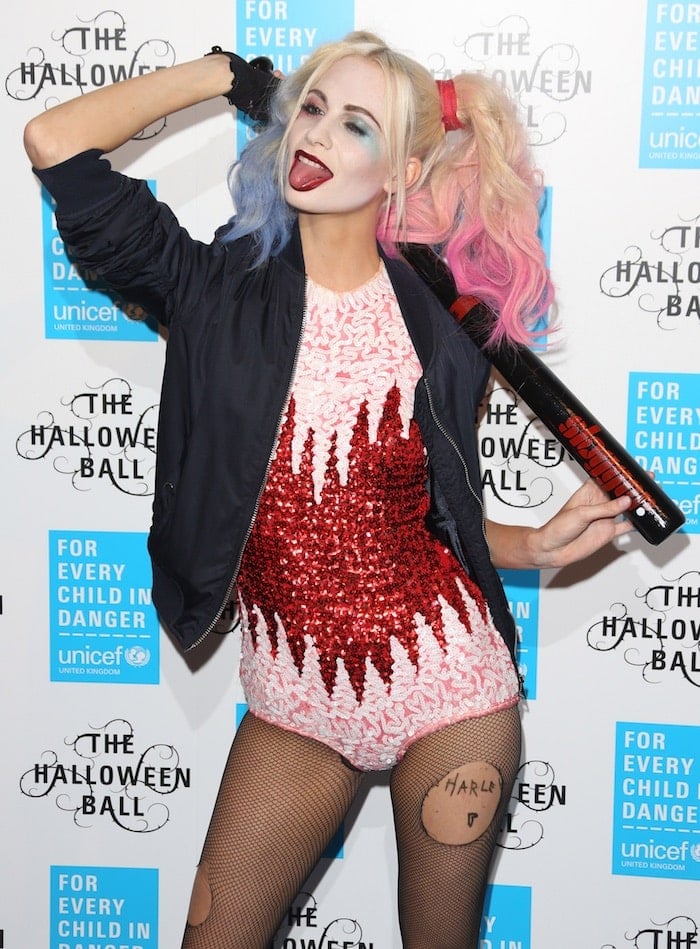 Poppy Delevingne dressed as Harley Quinn for Unicef UK's Halloween Ball on October 29, 2015 in One Mayfair, London (Credit: Lia Toby / WENN)
Who is Harley Quinn, you ask? For non-graphic novel fans, Harley Quinn is one of DC Comics' supervillains. She is commonly pitted against Batman.
Harley Quinn is also one of the characters in the upcoming movie 'Suicide Squad,' played by 'The Wolf of Wall Street' star Margot Robbie.
The movie features an all-star cast (Jared Leto, for example), including Poppy's younger sister Cara Delevingne. Now we understand Poppy's costume inspiration.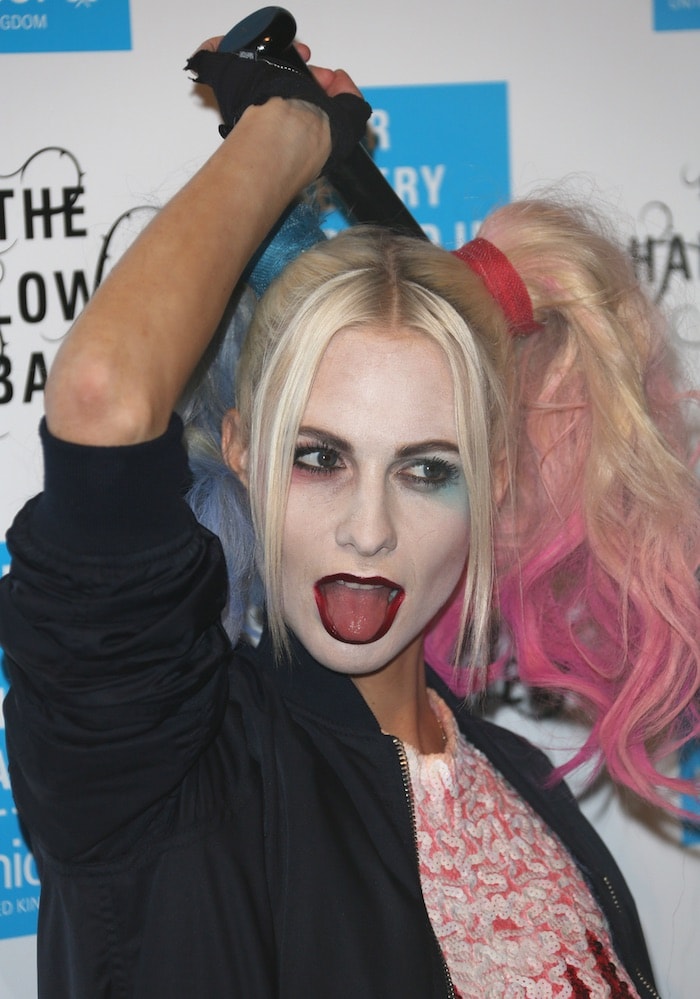 Poppy Delevingne channeled her inner villainess as she transformed into Suicide Squad's Harley Quinn (Credit: Lia Toby / WENN)
Poppy got the whole Halloween outfit right, down to the baseball bat. She wore a sequined one-piece under a biker jacket, ripped fishnet stockings, and lace-up glitter booties.
Poppy Delevingne was stunning in her rebellious attire, pairing ripped fishnets with a sequined leotard and a slick black jacket and embodying Harley with those signature pigtails (Credit: Lia Toby / WENN)
Even her hair was pig-tailed and colored just like Harley Quinn.
Poppy Delevingne completed her Harley Quinn outfit with lace-up glitter booties (Credit: Lia Toby / WENN)
Her booties aren't available online, but you can channel your inner villain with these options:
Sam Edelman "Kourtney" Booties, $68.10 – $130.00
GoJane Glitter Party Sparkling Zipper Booties, $49.20