Celebrities prioritize staying in shape during pregnancies so they won't have much to catch up on upon the baby's arrival, and Anne Hathaway is no exception. The 32-year-old has been diligent with her physical activities, as she was recently seen hiking and hitting the gym with a huge belly.
Anne was first spotted with her husband Adam Shulman on a lovely hike together.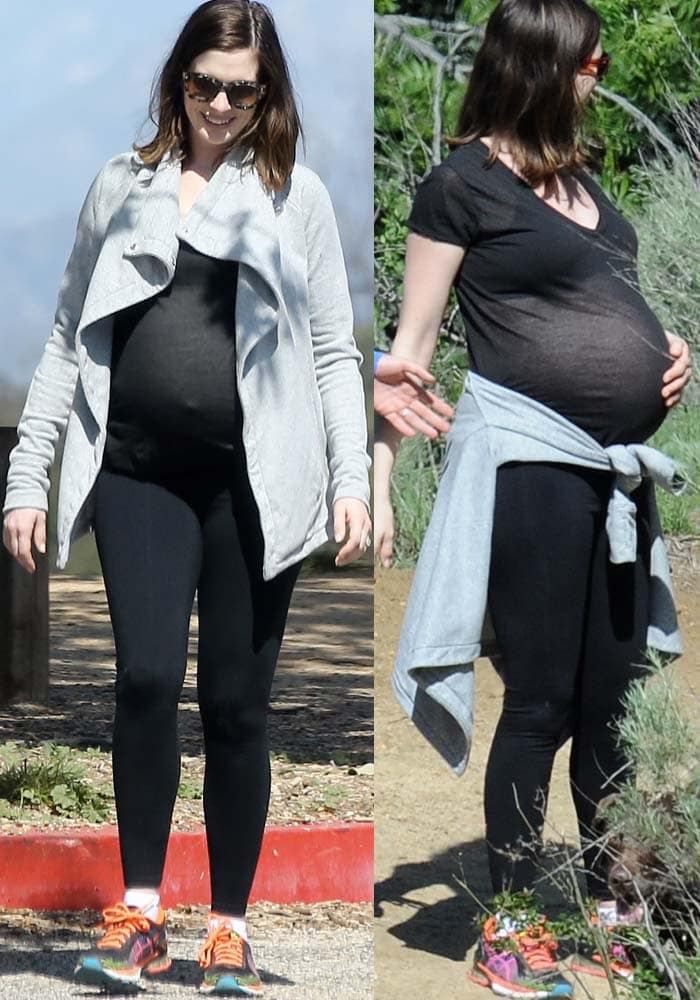 Heavily pregnant Anne Hathaway shows off her bulging baby bump while on a hike with her husband Adam Shulman and their dogs in Los Angeles on March 12, 2016
Anne was spotted in a sheer black shirt which she paired with black leggings and her Asics gel "Kinsei 6" trainers.  The actress also had a gray jacket with her, which she later tied to her waist.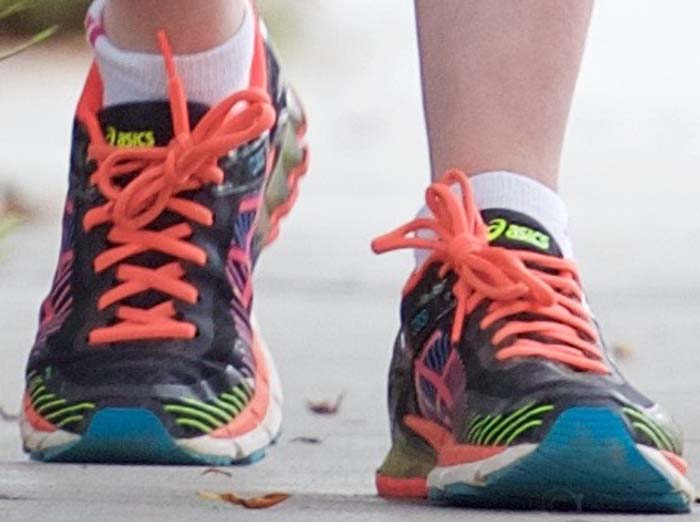 Anne Hathaway keeps fit with the help of her Asics gel "Kinsei 6" running shoes
Proud soon-to-be-dad: Anne Hathaway's husband Adam Shulman cops a feel of their unborn baby
Anne was also spotted leaving the gym in a pink top, printed mesh leggings, a gray jacket and the same pair of Asics shoes. The actress tried to avoid the cameras by hiding behind an umbrella until she reached her car.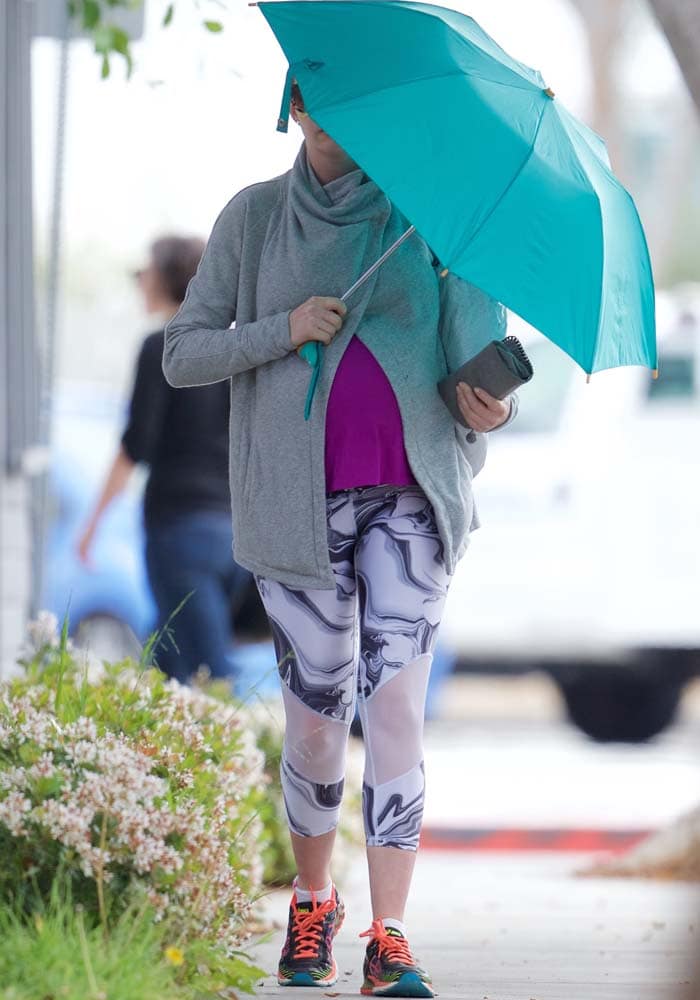 Grab Anne's go-to pregnancy running shoe (no, you don't have to be pregnant to use them) at Neiman Marcus, Zappos and Shoes.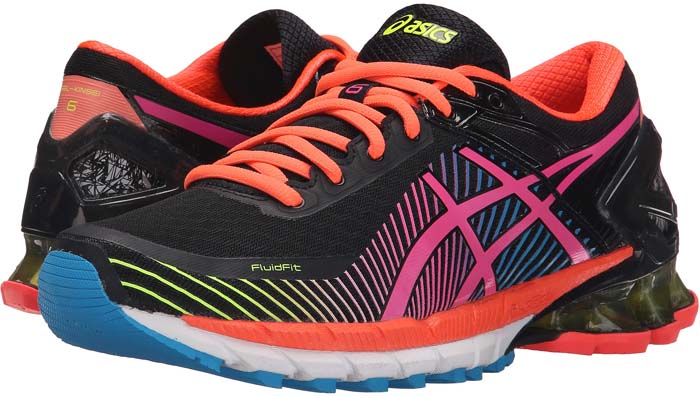 Asics Gel "Kinsei 6" Running Shoe, $199.95 – $200 at Neiman Marcus, Zappos and Shoes
Credit: Michael Wright / Cousart / JFXimages / WENN