It's normal for people to start speculating about a pregnancy after a couple gets married. So, Cameron Diaz, who tied the knot with Benji Madden in January of this year, shouldn't take it the wrong way when the tiniest bit of a belly bump here or a multilayered style there already sparks pregnancy rumors.
The actress, who just celebrated her 43rd birthday on August 30, got tongues wagging once again when she arrived at LAX wearing a boxy khaki jacket over a loose shirt and another denim jacket tied around her waist. She wore her medium-sized white shoulder bag over her hip, which effectively covered the front of her body. Husband Benji added to the concealment by walking ahead of her and shielding her from the paparazzi's prying lenses.
Are they trying to hide something, or are we just reading too much into all of this? All we know for sure is that Cameron likes her airport outfits to be comfy, cozy, and layered, like the one she's wearing in the pictures.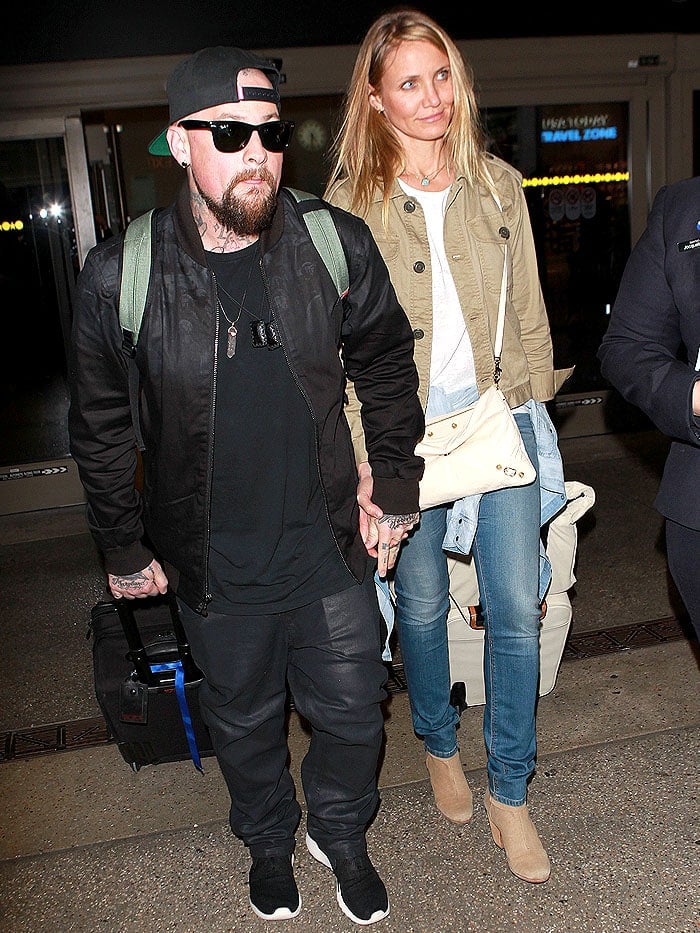 Husband-and-wife Benji Madden and Cameron Diaz at LAX Airport in Los Angeles, California, on August 31, 2015
Cameron Diaz sparking pregnancy rumors by wearing a boxy jacket, a denim shirt tied around her waist, and a shoulder bag in front of her belly
Benji Madden and Cameron Diaz holding hands as they make their way out of LAX Airport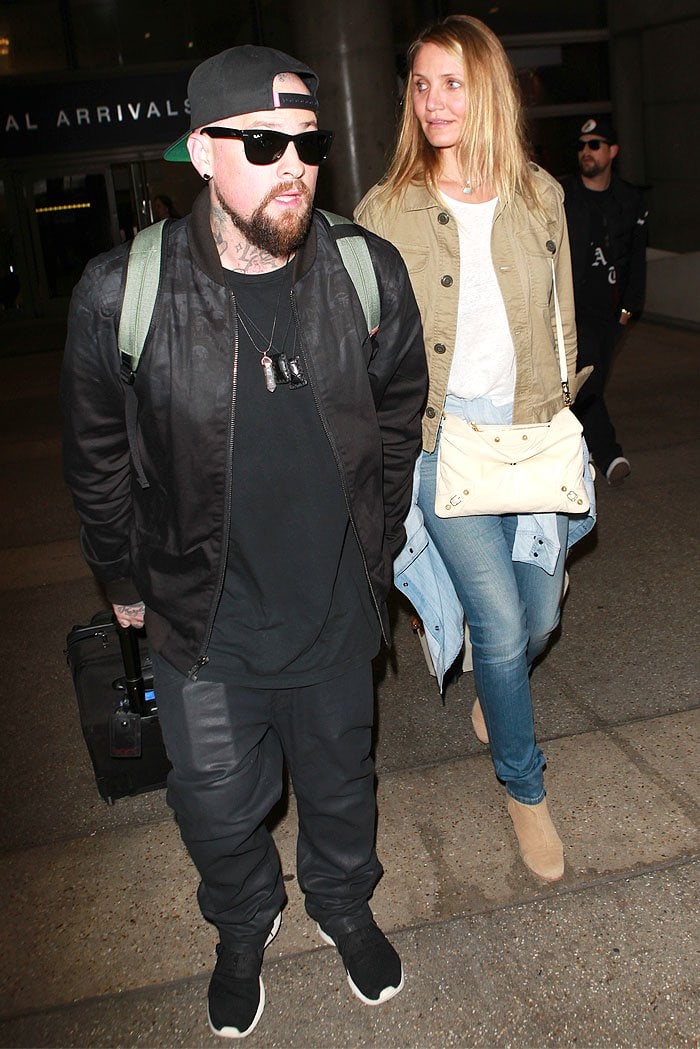 Benji Madden shielding Cameron Diaz by putting himself between her and the paparazzi
Pregnant? Cameron Diaz hiding her frame beneath multiple layers of clothes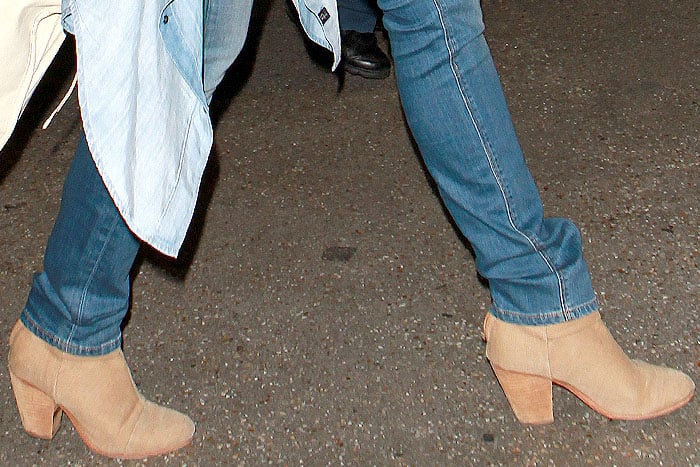 Closeup of Cameron Diaz's Rag & Bone "Newbury" boots in camel canvas
Cameron Diaz wore her favorite Rag & Bone "Newbury" boots in camel canvas for her Monday flight. She's a big fan of the boots and famously owns many colors. Reese Witherspoon was also recently spotted at LAX wearing these shoes' stone variation.
These boots have now earned the "classic" title in its name. Get ready for fall, and shop its many colors at Amazon and Nordstrom.
Rag & Bone Classic "Newbury" Boots, $525 at Amazon and Nordstrom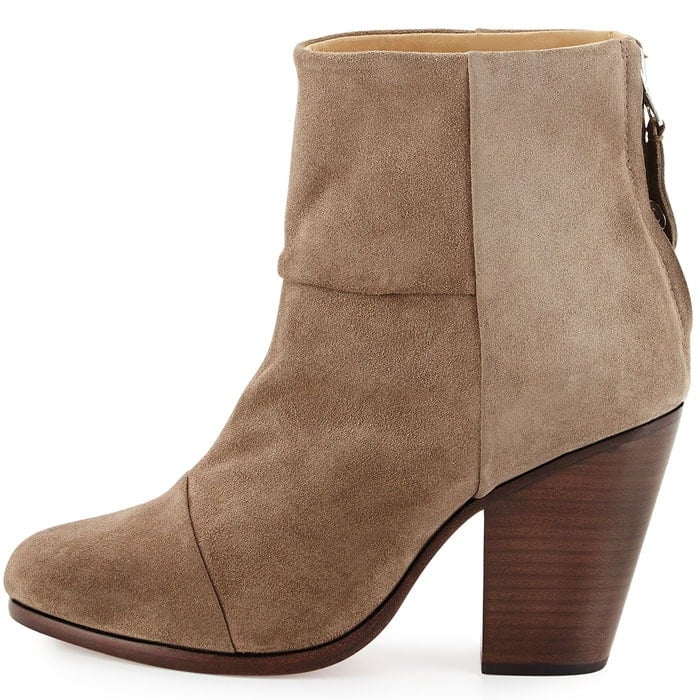 Credit: WENN