News flash! A pregnant Rachel Zoe was spotted in high-heeled over-the-knee boots while shopping just a few days ago. Unlike the majority of mothers-to-be, Rachel has not let the pregnancy stop her from dressing fashionably, and that includes wearing sky-high, over-the-knee high boots. She also carried a fabulous Chloe 'Paraty' shoulder bag.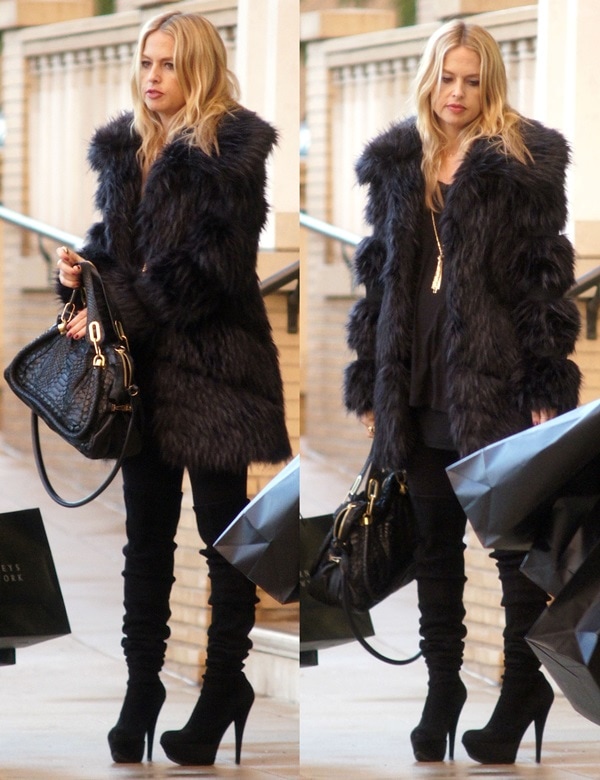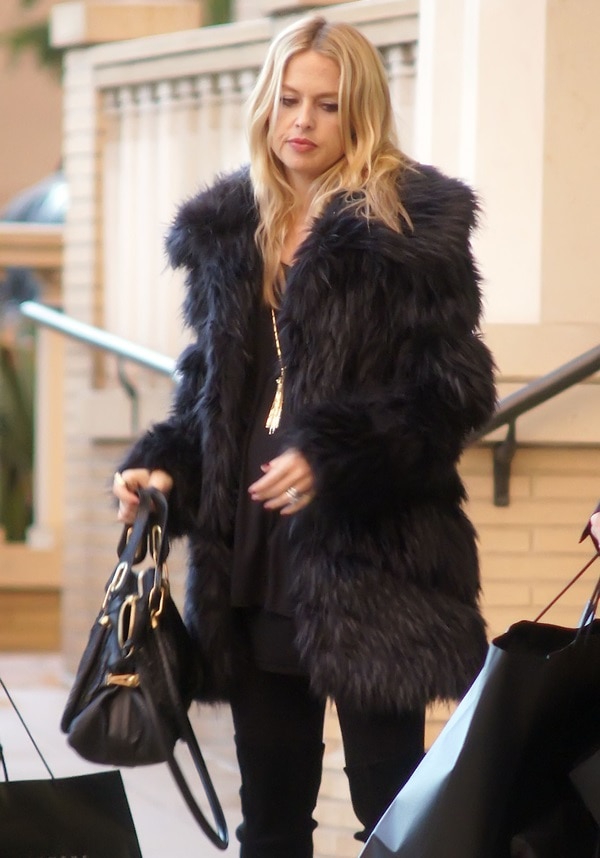 Rachel Zoe leaving Barneys of New York with her husband in Beverly Hills on December 22, 2010

Those boots are yummy by the way, I love them dearly. There's nothing as sexy as a pair of high suede boots with thin stiletto heels and just the right amount of platform thickness. Rachel's boots are from Casadei. Unfortunately, I couldn't find the exact same pair online so the brand name is pretty much all I can tell you.
Credit: WENN