Do you remember the shoes that Taylor Swift wore in the music video for "Delicate"? Just a few days ago, Nadja Swarovski wore the same pyramid stud heels to the CFDA Fashion Awards. Her great-great-grandfather is Daniel Swarovski, who founded Swarovski in 1895.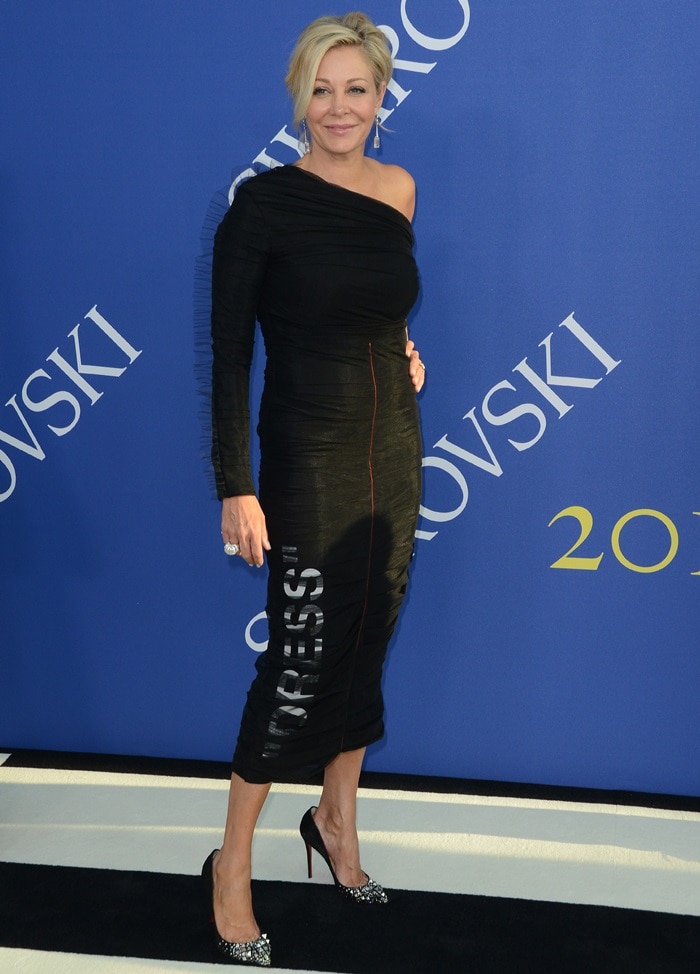 Nadja Swarovski at the 2018 CFDA Fashion Awards held at the Brooklyn Museum in New York City on June 4, 2018
Nadja Swarovski, Member of the Swarovski Executive Board, recently commented on the nominations for the 2018 CFDA Fashion Awards: "The 2018 CFDA Fashion Awards marks our 17th year of close partnership. At Swarovski, we are dedicated to nurturing young designers, and the Swarovski Award for Emerging Talent gives us the opportunity to celebrate the brilliant minds that will shape the future of fashion. We are also delighted to champion philanthropic impact within the U.S. fashion industry with the Swarovski Award for Positive Change."
Nadja Swarovski's feet in pyramid stud 'Keopump' pumps
Black Pyramid Stud 'Keopump' Pumps, $1,195 at Nordstrom
"Keopump" brings an ancient Egyptian touch to your look with textured pyramid studs and sparkling Swarovski crystals. In black suede embellished by mixed metal tones, this 100mm pump is an eye-catching variation on the signature classic "Pigalle Follies" shape.
China Blue Pyramid Stud 'Keopump' Pumps, $1,195 at Nordstrom
Textured and bright pyramid studs and glimmering crystals lend iridescent shimmer to a provocative pointy-toe pump cut with a fabulously curvy topline.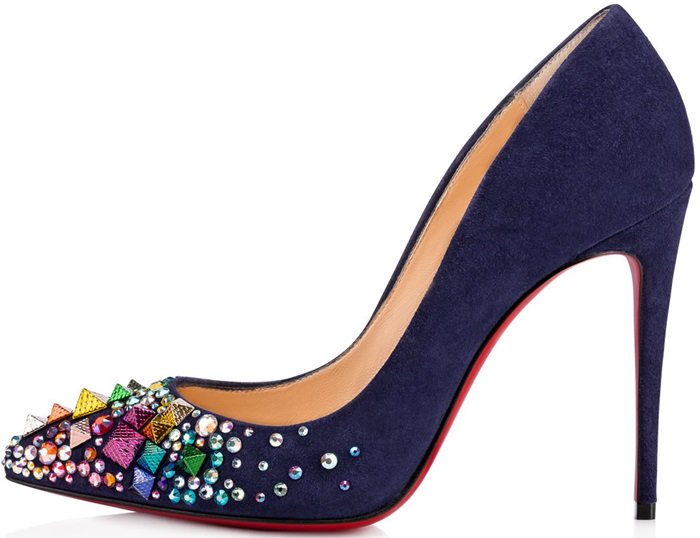 Credit: WENN / Ivan Nikolov