Rachel Bilson has been wearing Maison Martin Margiela's sandal ankle booties since mid-2008. Fashion blogs were all abuzz over who made Rachel's boots back then. It's nice to see that Rachel Bilson is still getting some wear out of her MMM sandal booties up to now; I guess not all trendy footwear go out of style so quickly.
Here's a picture of Rachel Bilson in Brentwood, California just from yesterday: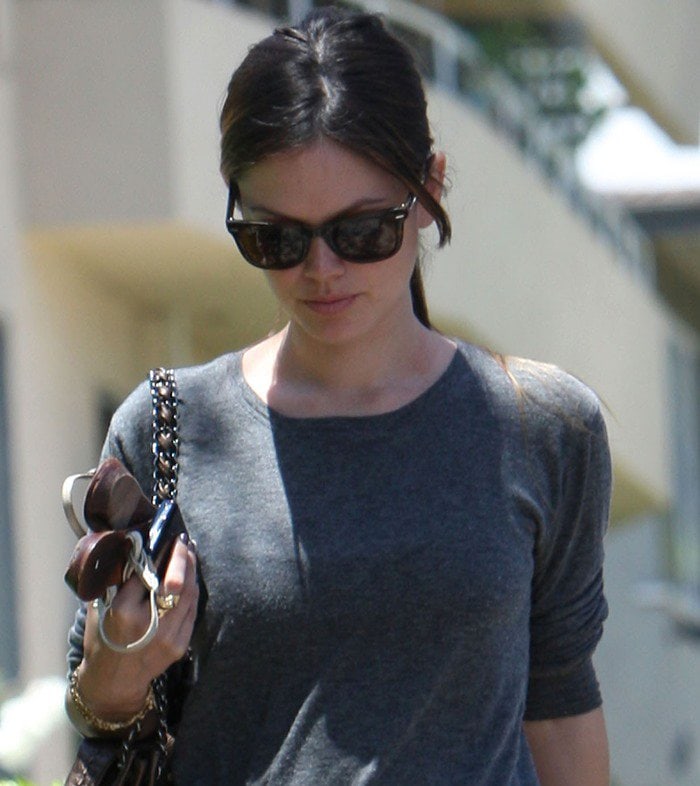 Rachel Bilson goes to a friend's place in Hollywood wearing denim shorts on May 30, 2010
The exact Maison Martin Margiela sandal ankle booties are not available anymore, but the cuffed open toe bootie style that it made fashionable has become prevalent.
Check out some current adaptations of the cuffed sandal bootie: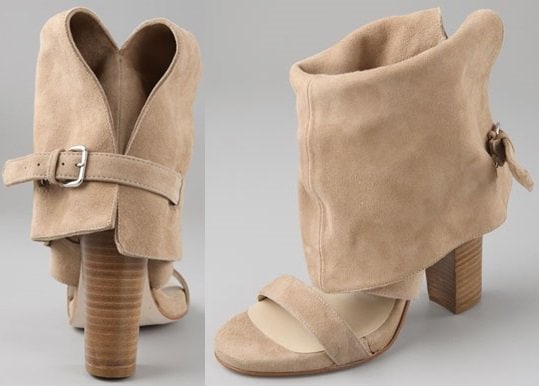 Opening Ceremony Long Cuff High Heel Sandals, $484.00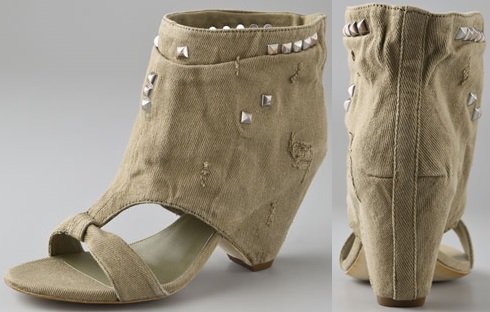 Ash Spin Wedge Booties with Studs, $180.00
Didn't think this confusing hybrid style would last this long? Yup, me either. But it's grown on me.
Credit: WENN