If you had asked us a few years ago if we would ever see Rebel Wilson doing a rendition of Britney's iconic song (You Drive Me) Crazy, the answer would have been a resounding NO!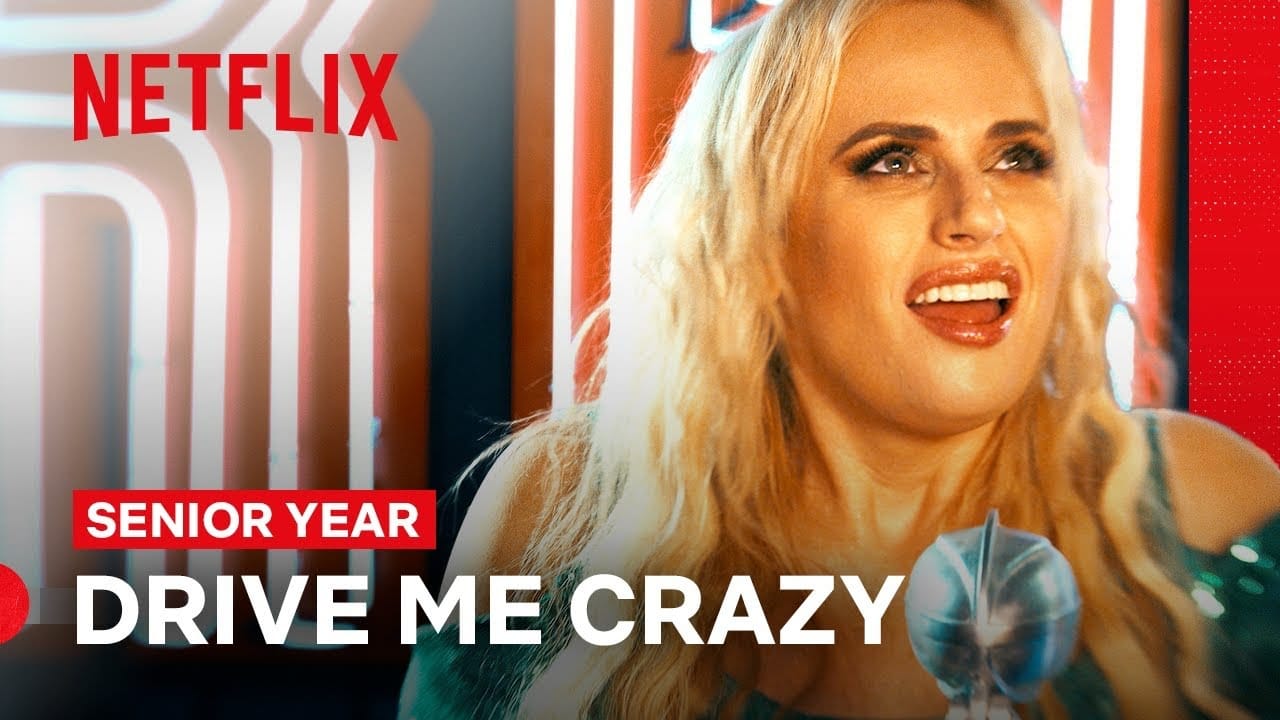 Rebel Wilson received the go-ahead from Britney Spears to recreate the music video for (You Drive Me) Crazy (Credit: YouTube)
Previously we have associated Rebel with her well-known and loved character Fat Amy in the Pitch Perfect movies. Although her dance moves have never been in question, we would never have seen this coming.
Senior Year, setting the scene
As we all know, Rebel's incredible transformation, and somehow the word transformation doesn't do it justice, has led to a whole new look and a whole new role.
Senior Year is her latest movie, where she plays the adult Stephanie Conway, a woman who has been in a coma for 20 years after a cheerleading stunt went horribly wrong.
After a miraculous recovery, Stephanie is devastated that she has missed out on the last 20 years and decides to head back to high school for her senior Year.
Rebel Wilson as Stephanie Conway in the 2022 comedy film Senior Year (Credit: Netflix)
The movie is bound to make you feel nostalgic as it takes you back to the late 1990s and early 2000s. And if there is one particular scene that will bring back that 90s feeling, it's where Rebel recreates Britney's (You Drive Me) Crazy music video.
Getting that all-important go-ahead from Britney
In an interview with Entertainment Tonight, Rebel explained that out of respect, she felt she needed to ask Britney's permission.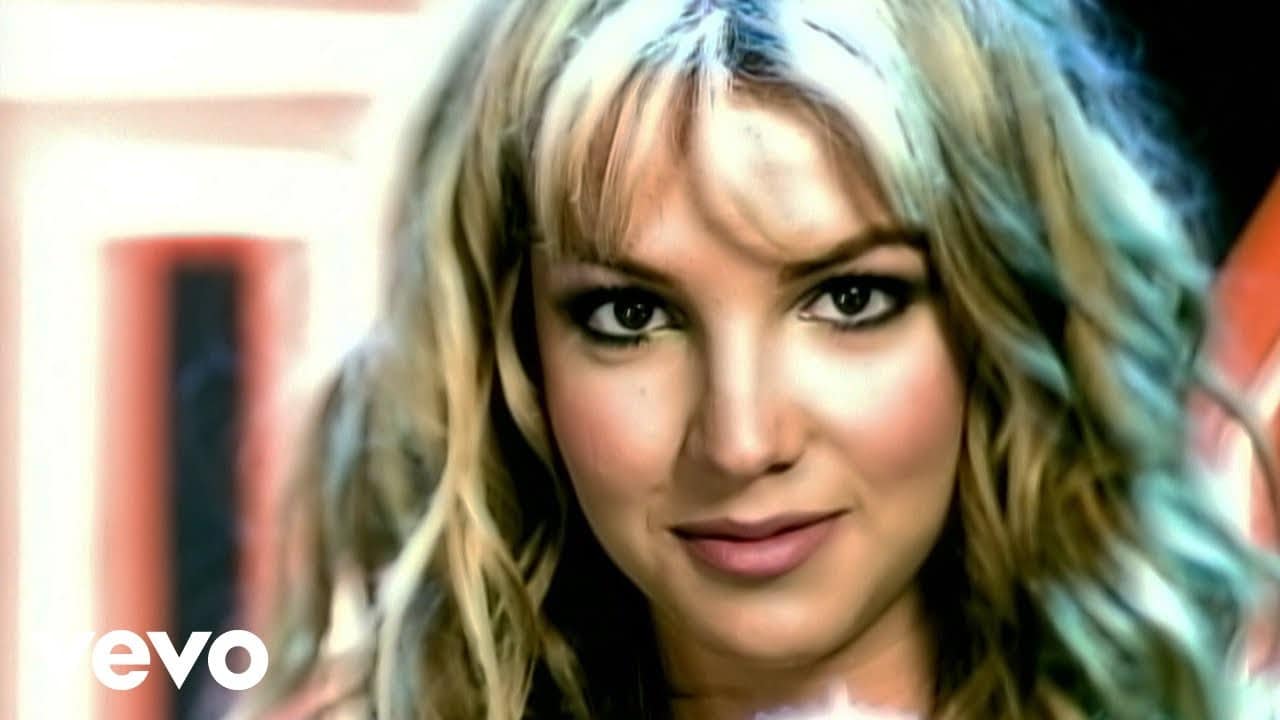 Britney Spears agreed to let Rebel Wilson recreate her iconic music video for (You Drive Me) Crazy (Credit: YouTube)
"We had to get Britney's permission. I was really nervous [thinking], 'Oh my gosh, I hope she knows we're [paying] homage to her with this.' It was really awesome that she gave permission to do it… 'Crazy' was just such a cool song, such an iconic video clip… I just thought that would be really cool."
(You Drive Me) Crazy recreation
She went on to say, "We recreated that exact set. What was weird is I didn't really practice that much. When I shot it, I tried to just channel Britney, and then immediately our director, Alex Hardcastle, was like, 'Oh my God, you were, like, so Britney.' In certain takes, I really just believed I was her. It comes out really funny… That was our last day of shooting, and it was like 110 degrees in Atlanta, but once they pump that Britney music, I just wanted to give it my all."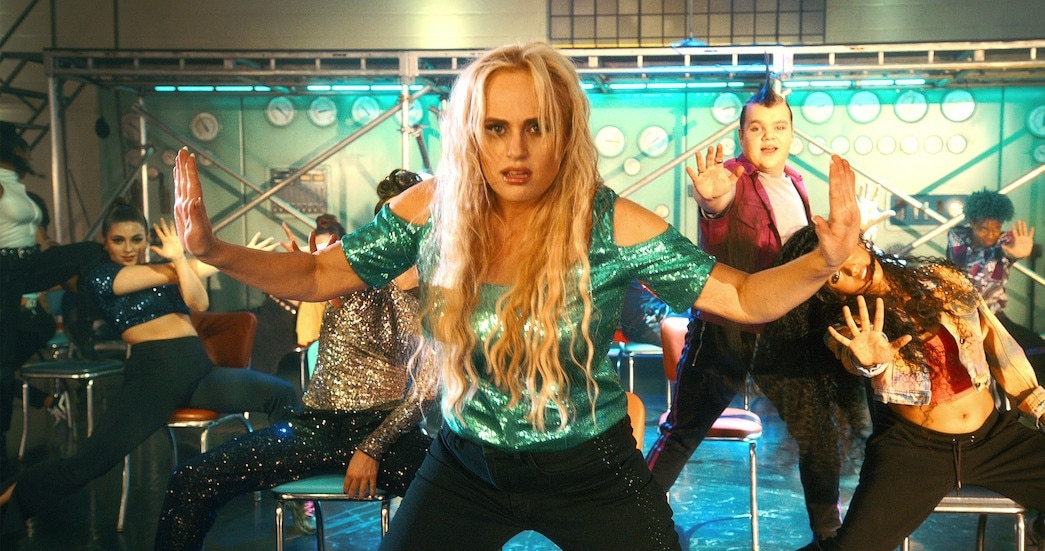 Channeling her inner pop star, Rebel Wilson had a blast recreating the music video for (You Drive Me) Crazy by Britney Spears (Credit: Netflix)
Rebel shared that she had "the best time" making this movie. Her school life couldn't have been more different. Rebel attended the Tara Anglican School for Girls, where appearances definitely weren't a priority according to Rebel, "I had bangs, but they were not like normal bangs. They were only an inch long, super short fringe… I didn't really have any fashion sense. I really didn't. I went to an all-girls school. We didn't really care what we looked like."
But back to Senior Year and a whole new fashion angle – according to Rebel, "The first time I put on those low rise jeans, the outfit that Britney Spears wears in the 'Crazy' video, I was like, 'Oh, I didn't use to wear clothes like this.'"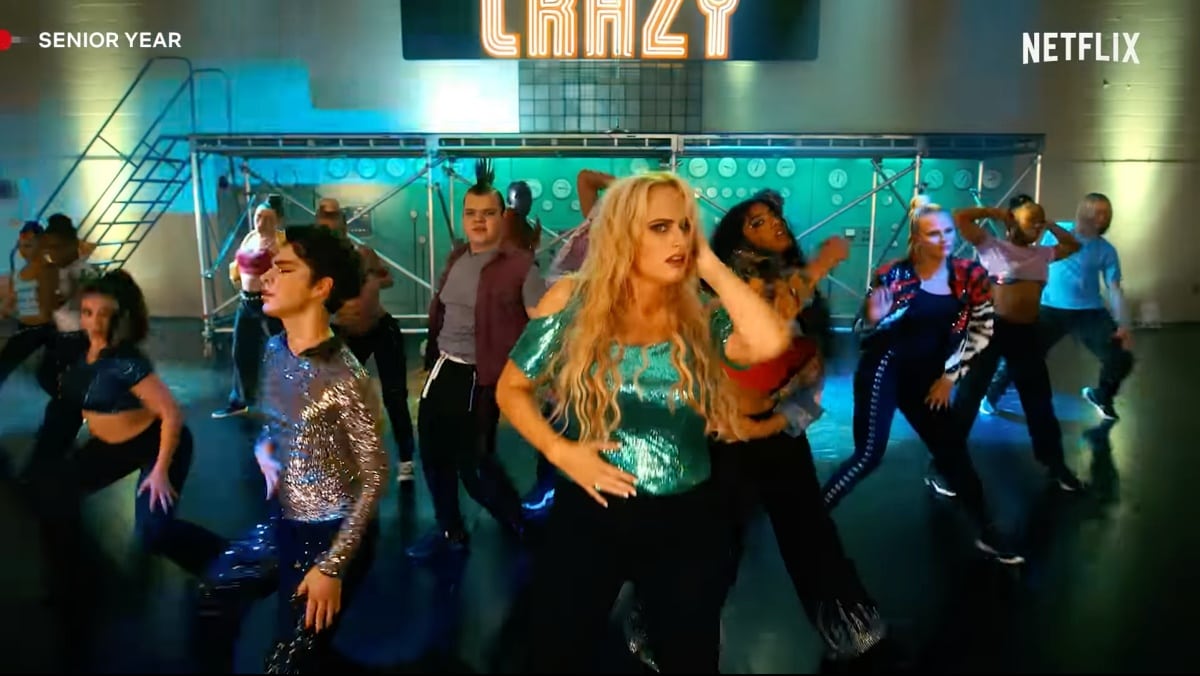 Rebel Wilson feeling herself as she wears the low-rise jeans for which Britney Spears was known, as she recreates scenes from the iconic music video (Credit: YouTube)
'Why fit in when you're born to stand out?'
Senior Year may be a lot of fun, but there is an important message. As Rebel says, "The message in the film that my character learns is, firstly, that high school doesn't define you, and also to be your real self, don't try to be somebody else to fit in. My character has a quote in the film, 'Why fit in when you're born to stand out?' I really, really like that."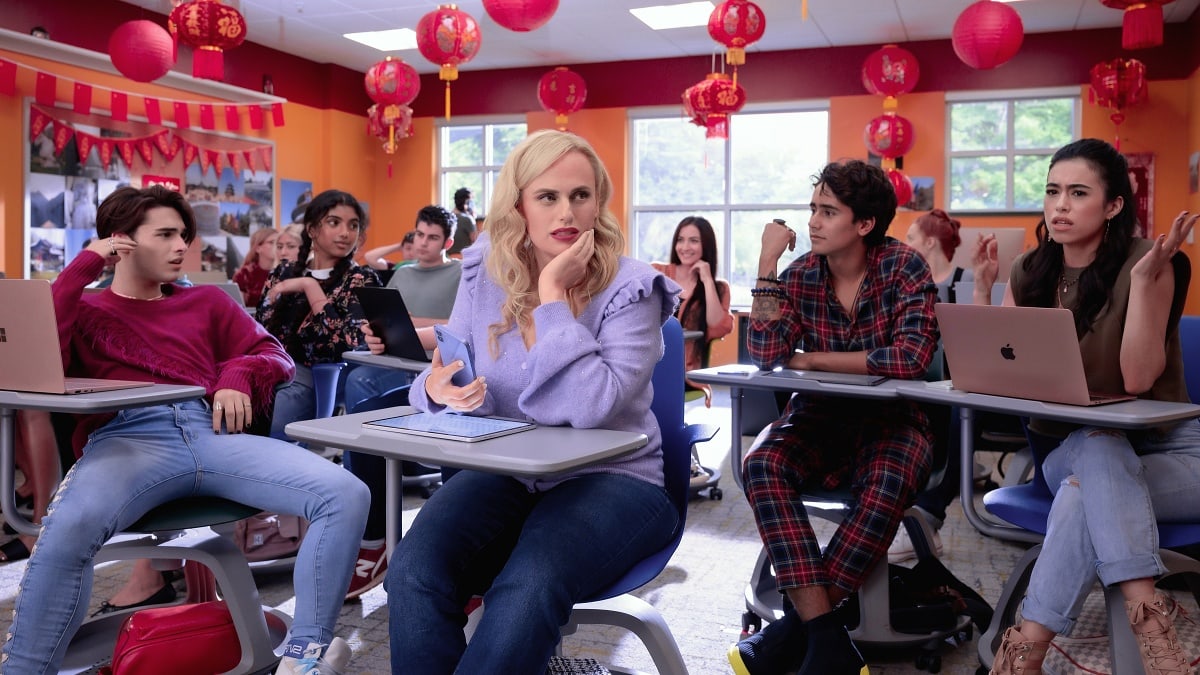 Rebel Wilson as Stephanie Conway in the 2022 comedy film Senior Year (Credit: Netflix)
So if you haven't watched Senior Year, it's time to grab the popcorn and see Rebel as you've never seen her before!