Wearing red on your birthday can be a little cheesy, but if you're going to do it, you might as well go all out.
Here's how to do it, as shown by British-Indian singer and actress Preeya Kalidas. Simply choose your best red dress, swipe on your go-to red shade of lipstick, give your nails a slick of some red polish, and, while you're at it, finish the look with red shoes.
Don't forget the confident attitude that's key to pulling off a daring outfit such as this!
Preeya Kalidas celebrating her 33rd birthday at a party in a pop-up restaurant at Embassy nightclub in London on June 21, 2013
The British singer and actress didn't just stop there, of course — the dress she picked out looked all covered up in front but actually revealed acres of flesh at the back.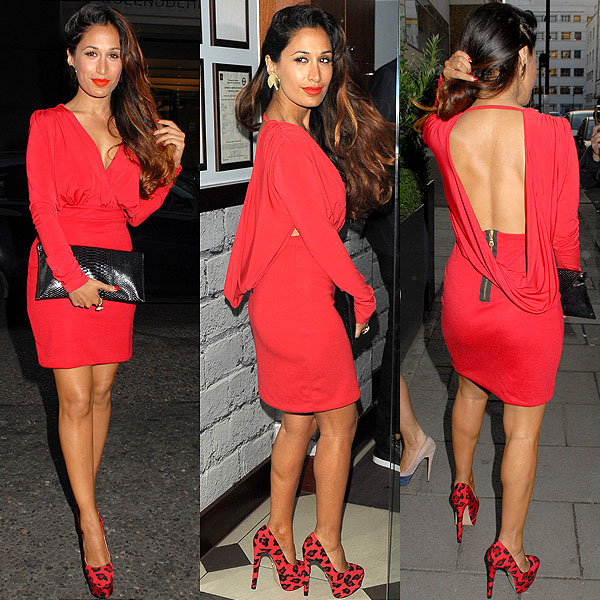 Preeya Kalidas' red birthday outfit from all angles
As for her shoes, you can see they're not just red shoes. It's her birthday, so Preeya went for a pair that's super high, thickly platformed, and leopard-printed!
Preeya Kalidas shows off her feet in red leopard-print platform pumps
Red leopard-print pumps are fantastic birthday shoes, and if you want them for yourself, they are these KG Kurt Geiger "Delight" pumps.
KG Kurt Geiger Delight Pumps, $170 (before: $243) at Kurt Geiger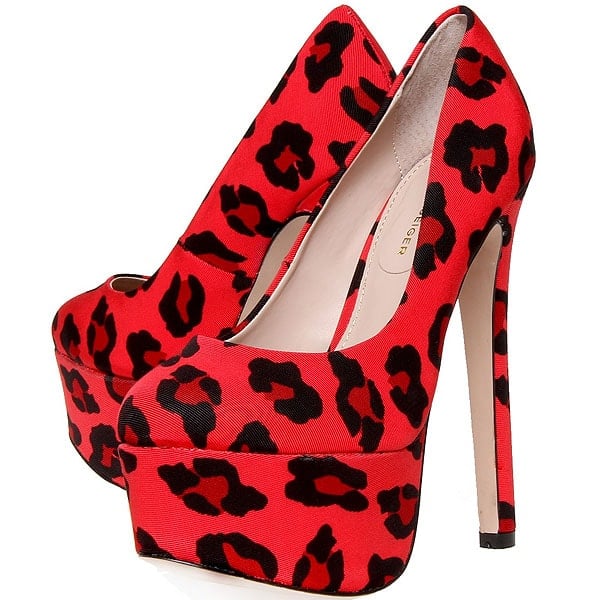 Credit: Zibi / WENN