Reese Witherspoon was seen beaming from ear to ear while out in Brentwood, Los Angeles, on April 9 to get some pampering at a local hair and nail salon. She was looking chic, as usual, in an outfit that included a black top, a denim jacket by Current/Elliott, an animal-printed skirt that displayed her toned legs, and a tiny tote by Saint Laurent.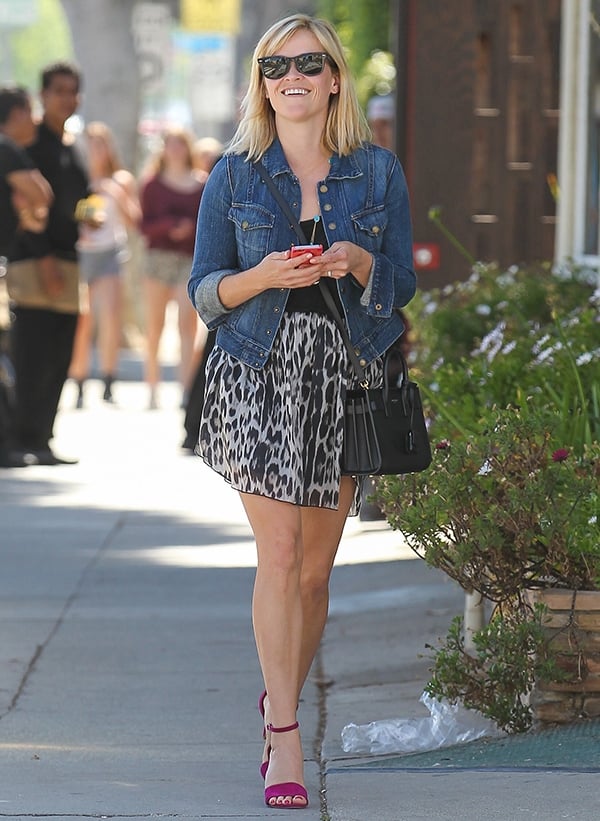 The 38-year-old actress' effortless styling never fails to amaze us, and we're expecting to see more of her cool, chic looks this spring!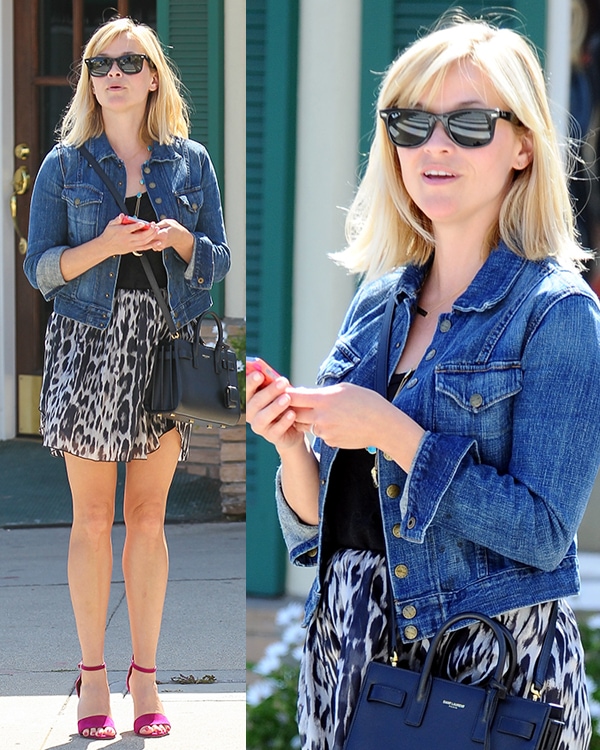 Reese Witherspoon visiting a hair and nail salon in Brentwood, Los Angeles, on April 9, 2014
Finishing off Reese Witherspoon's casual-chic ensemble were her spring-perfect fuchsia sandals. They surely added a pop of bright color to her overall look. And, yes, the actress was wearing yet another pair of ankle-strap heels, which are a great addition to her growing collection!
The Joie "Jaclyn" sandals are made of suede and feature adjustable buckled ankle straps, open toes, and about 3 1/2 inches of covered heels.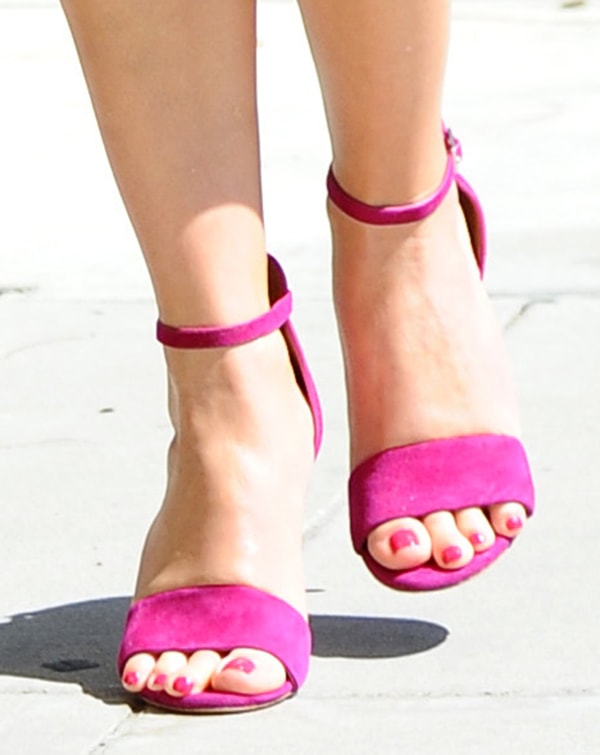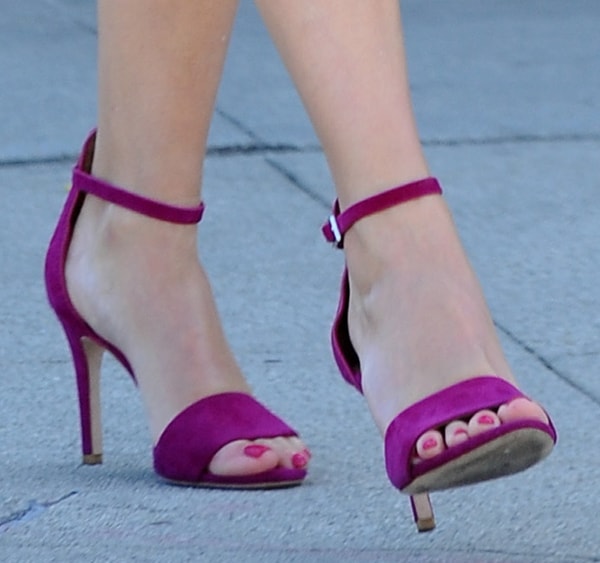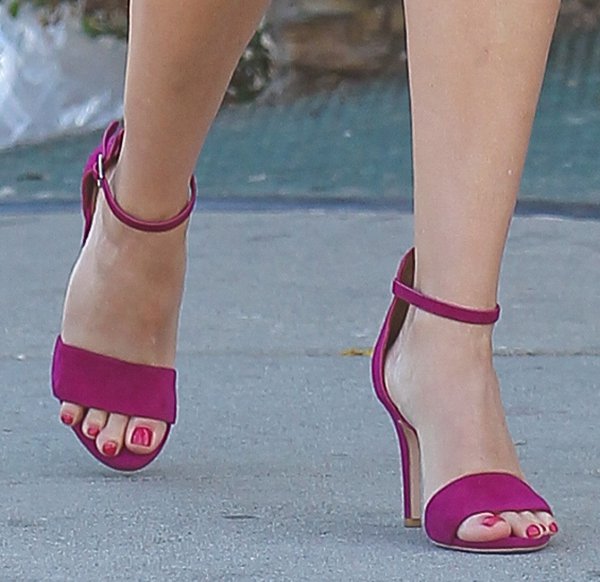 Reese Witherspoon wearing Joie "Jaclyn" sandals
Aside from fuchsia suede, the Joie sandals are also available in other versions:
Joie "Jaclyn" Suede Sandals, $275
Joie "Jaclyn" Suede Sandals in Cobalt, $275
Joie "Jaclyn" Sandals in Black Leather/Suede, $275
Joie "Jaclyn" Sandals in Bianca, $285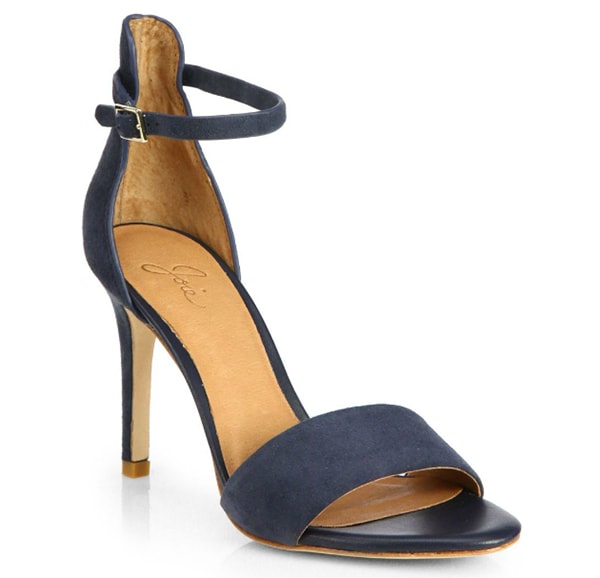 Joie "Jaclyn" Suede Sandals in Navy, $275
Joie "Jaclyn" Sandals in Nude/Platinum, $275
Credit: WENN