Rihanna has been posting bikini photos on Instagram while on holiday in her homeland. Just the other day, she showed off her curves in a hot two-piece bikini styled with a pair of interesting sandals.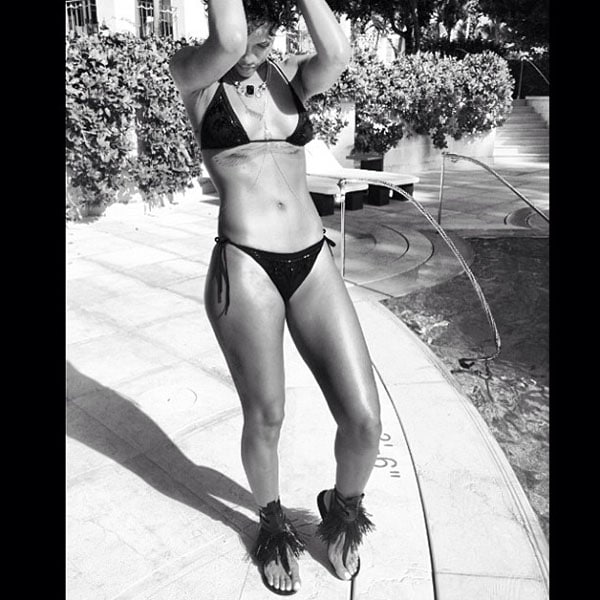 Rihanna in Barbados, photos shared on Instagram on August 10, 2013

How do you like Rihanna's bikini outfit? Is she sexy or what? How about her sandals?
They are actually the result of a collaboration between Ancient Greek Sandals and Marios Schwab. Just like most of Ancient Greek Sandals' creations, they are inspired by ancient heritage.
Staying true to the philosophy of the brand, the sandals indeed look very native. They feature ankle-high cuffs with ankle ties and buckled straps at the back and fringes at the front that bring an ethnic vibe to this pair.
Since these sandals stand out on their own, wearing them with simple dresses or classic, casual outfits would be perfect. Aside from black, you can also get them in natural color.
Ancient Greek Sandals for Marios Schwab Sandals in Black, $390
Ancient Greek Sandals for Marios Schwab Sandals in Natural, €285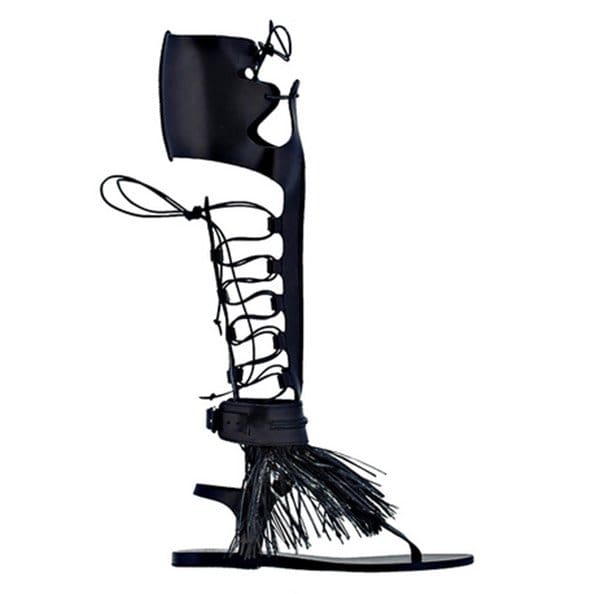 Ancient Greek Sandals for Marios Schwab Sandals in Natural High, €420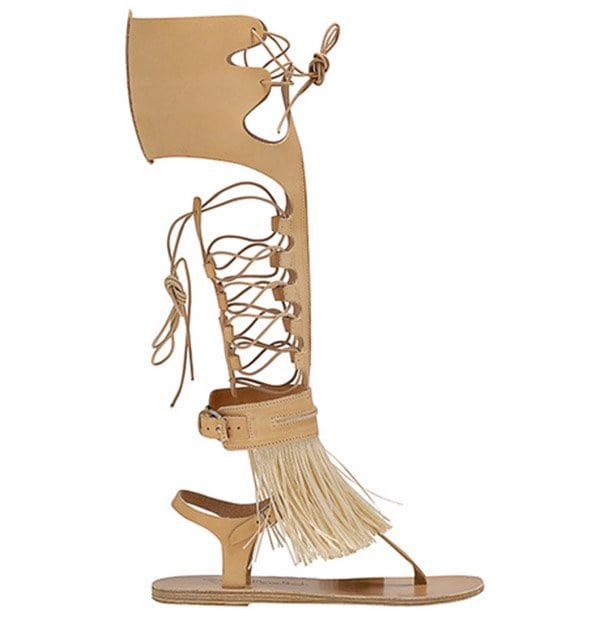 Ancient Greek Sandals for Marios Schwab Sandals in Natural High, €420
Credit: Rihanna's Instagram