Rihanna and Melissa Forde were spotted out shopping in NYC's SoHo neighborhood on Friday. The BFFs for life were twinning once again in matching sporty street-style ensembles.
BFFs Melissa Forde and Rihanna out shopping in the SoHo neighborhood of New York City on May 8, 2015
Mel borrowed from the boys an ASSK wrap logo sweatshirt and shorts, while RiRi showed the San Antonio Spurs some love in the basketball team's jersey and flared pants. The two added touches of chic through heavy metal jewelry, femme fatale nails, and designer handbags.
Melissa Forde and Rihanna rocking sporty-chic ensembles while out shopping
How are these pictures not a fashion shoot or a hair commercial? Peep Mel and bad gal RiRi looking flawless while taking a stroll in NYC: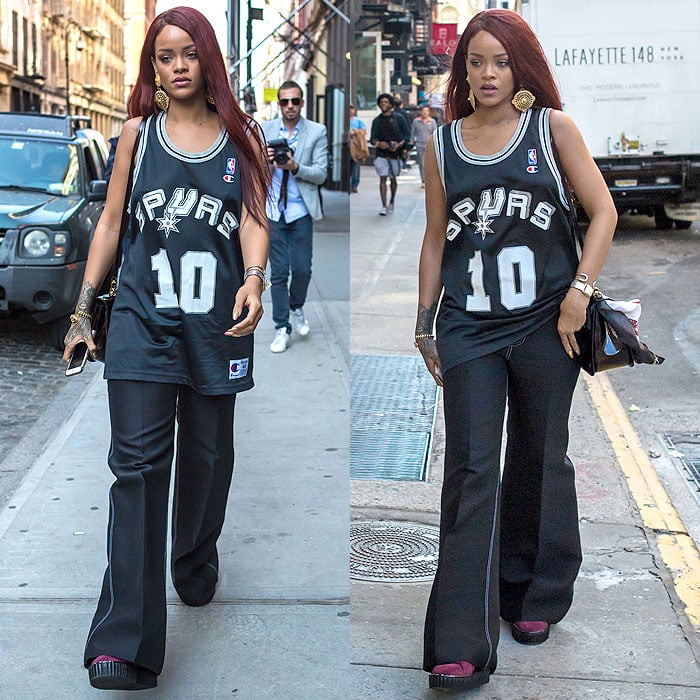 Rihanna sporting Dennis Rodman's San Antonio Spurs jersey paired with white-stitched flare pants
Check out Mel's sneakers up close in the pic below. They are the retro-classic PUMA suede sneakers in all black.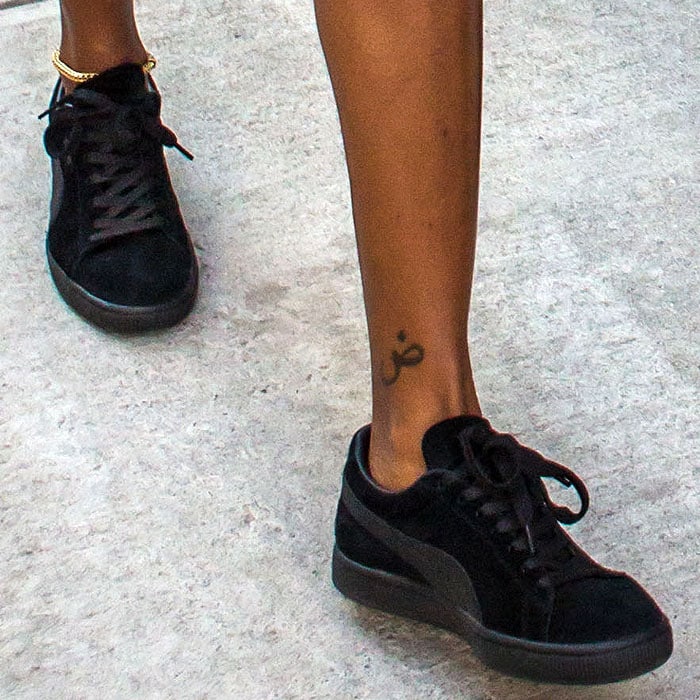 Melissa Forde's retro-classic black PUMA sneakers
Shop Mel's exact shoes:
PUMA Suede Classic Sneakers in Black/Black, $59 at Nordstrom and Zappos
RiRi's sneakers, on the other hand, are also PUMAs but they have been custom-changed by Mr. Completely. A ridged platform was added, turning the flat sneakers into very trendy, punk-inspired creepers.
RiRi owns a number of these sneakers-turned-creepers including an all-white pair that she wore when she was named new creative director/brand ambassador of PUMA.
Rihanna's redesigned PUMA sneakers as platform creepers customized by Mr. Completely
Score a similar style:
PUMA Suede Classic WN Sneakers in Zinfandel/Jester Red, $55 at Nordstrom and Zappos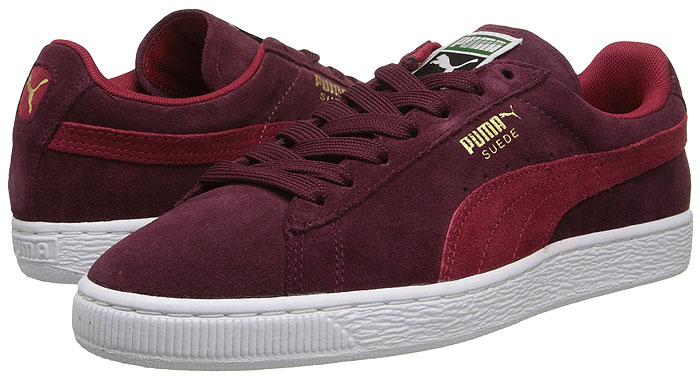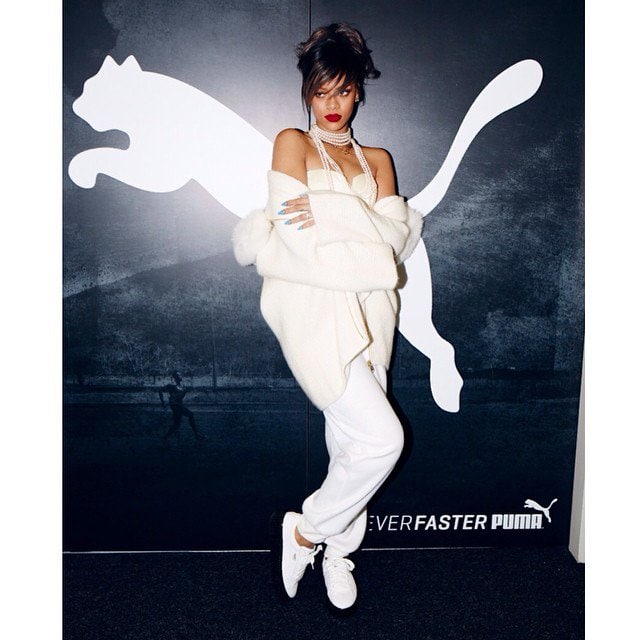 Rihanna's Instagram pic captioned, "the face you make when you the Creative Director of a sportswear company #PUMA" — posted on December 16, 2014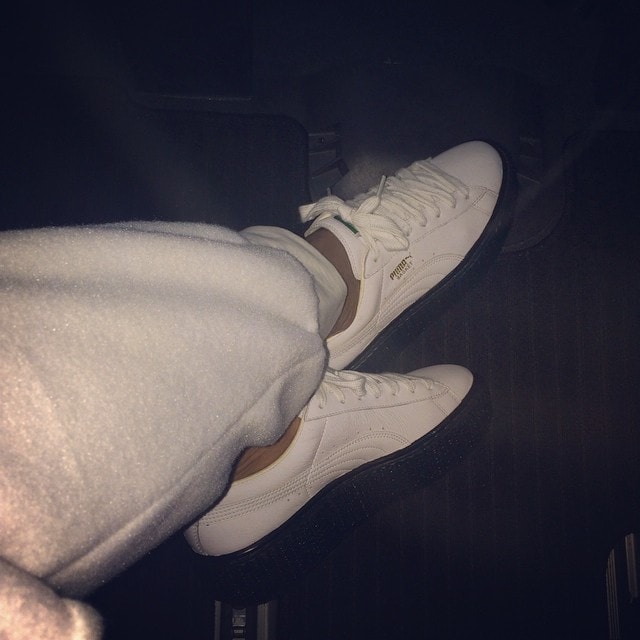 Rihanna's Instagram post of her customized white PUMA leather creeper sneakers — posted on December 16, 2014
Which pair do you think did the sporty-chic style better — Rihanna and Mel or Kendall and Kylie Jenner?
Credit: WENN / Rihanna's Instagram