Rosie Huntington-Whiteley can make anything look good — or perhaps Rosie Huntington-Whiteley and Instagram filters can make anything look good. The top-paid lingerie model, who is currently vacationing with beau Jason Statham in Hawaii, Instagrammed this envy-inducing picture of her feet up in the air against a background of blue skies, green mountains, and palm trees:
Rosie Huntington-Whiteley shared this envy-inducing picture of her feet up in the air
And, yes, what she's wearing in the photo are Birkenstocks, which are right up there with Uggs and Crocs on the fashion hate meter. But her vacation snapshot makes them seem like the perfect summer sandals and kind of makes you want a pair — if not to whisk us away to our own Hawaiian getaway, at least to remind us of the warmer weather that right now seems so far off.
Rosie's choice of beach sandals are these rose-print ones by Givenchy:
Givenchy Floral-Print Double-Buckled Sandals, $795 at Saks Fifth Avenue
Trust Givenchy to take the earthy, crunchy, hippie vibe out of Birkenstocks and make them uber chic.
Check out the camo-print-inspired rose pattern on these other Givenchy shoe styles:
1. Givenchy Rose-Print Ballet Flats, $520
2. Givenchy Rose-Print Pumps, $620
3. Givenchy Rose-Print Booties, $1,295
4. Givenchy Rose-Print Shark-Tooth Lock Sandals, $950
5. Givenchy Rose-Print Leather Slip-On Sneakers, $570
Rosie shares more pictures from her vacation on her Instagram account. Do visit if you want to take a quick, five-minute vacation!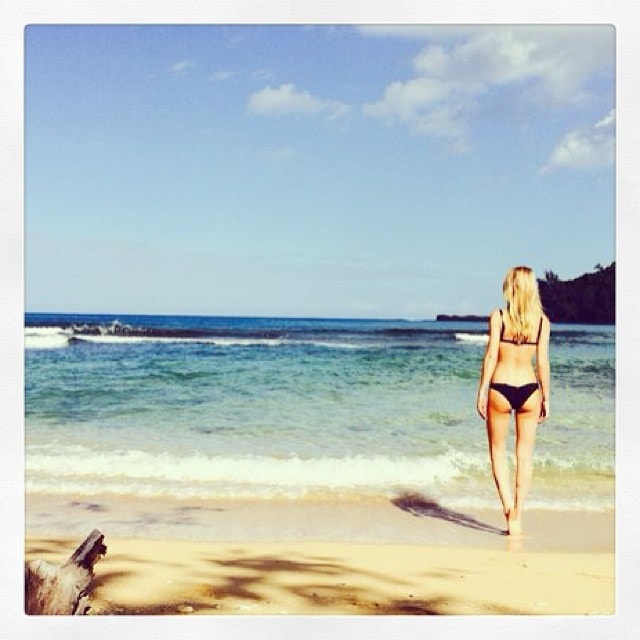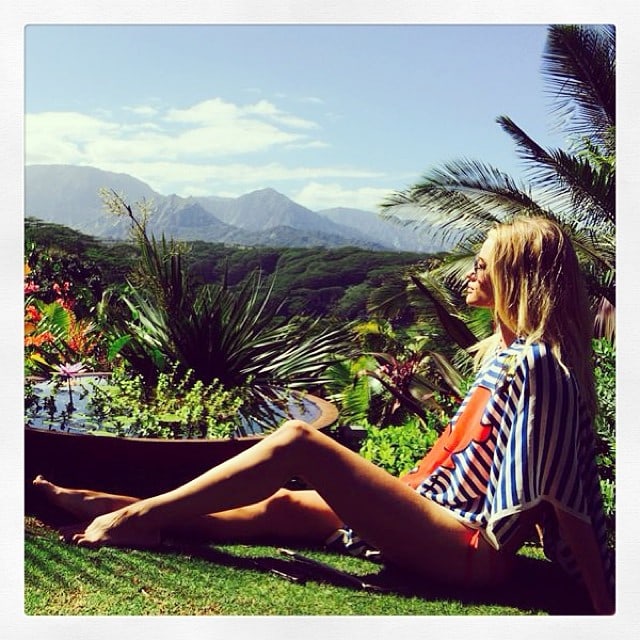 Credit: Rosie Huntington-Whiteley's Instagram