Considered one of the greatest feminist films ever made in Hollywood, "Thelma & Louise" is already turning 30 this year.
The 1991 critically acclaimed road trip movie gave birth to two iconic movie characters: Louise Elizabeth sawyer, played by Susan Sarandon, and Thelma Yvonne Dickinson, played by Geena Davis.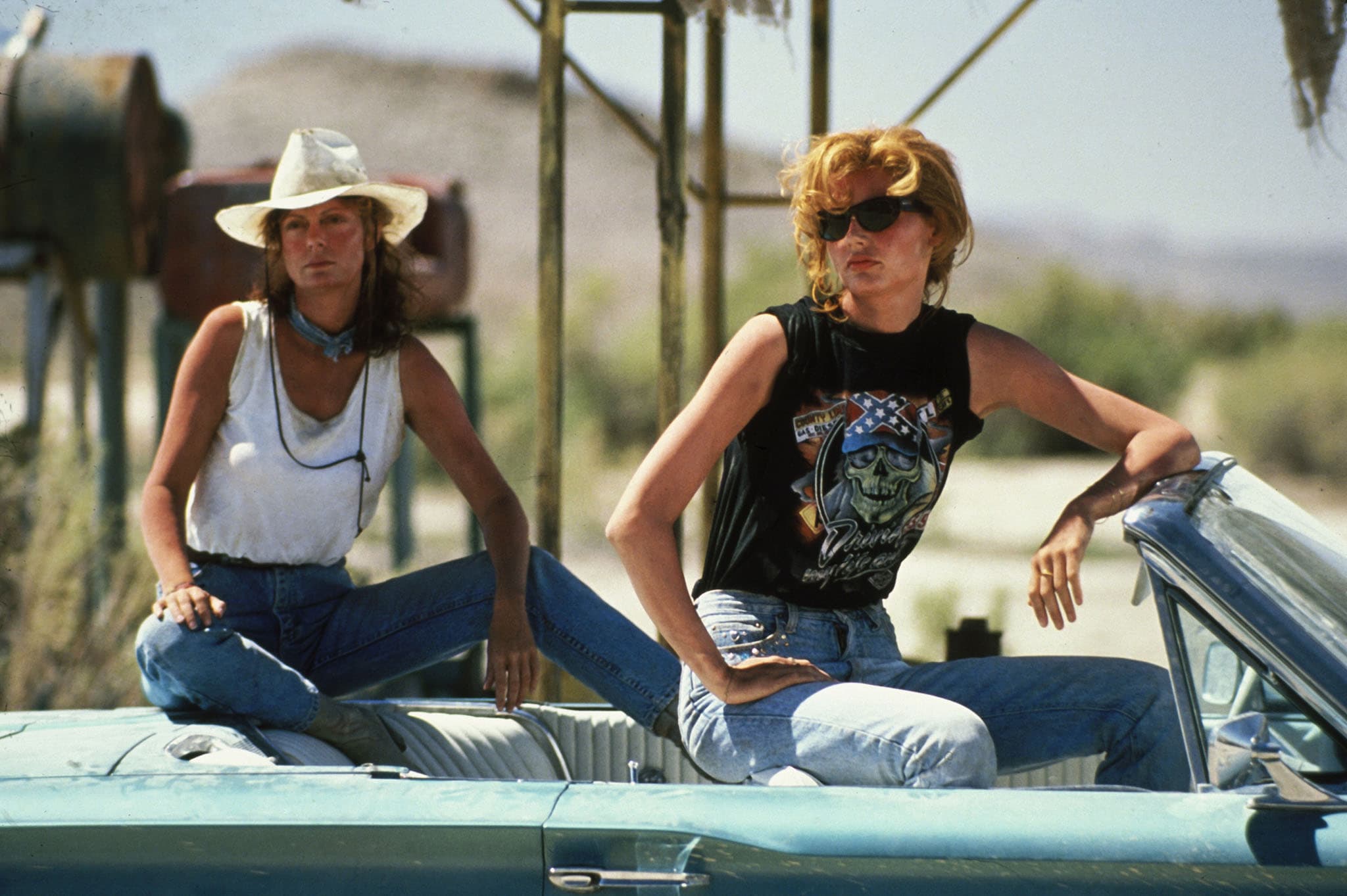 Susan Sarandon and Geena Davis in the 1991 movie Thelma & Louise
With men dominating the film industry in the late '80s, it was a brave step to cast two women in the leading roles.
Despite some controversies and accusations of portraying a negative perception of men at the time of its release, the movie became a commercial success. It received six Academy Award nominations, including Best Director and Best Actress for Susan and Geena.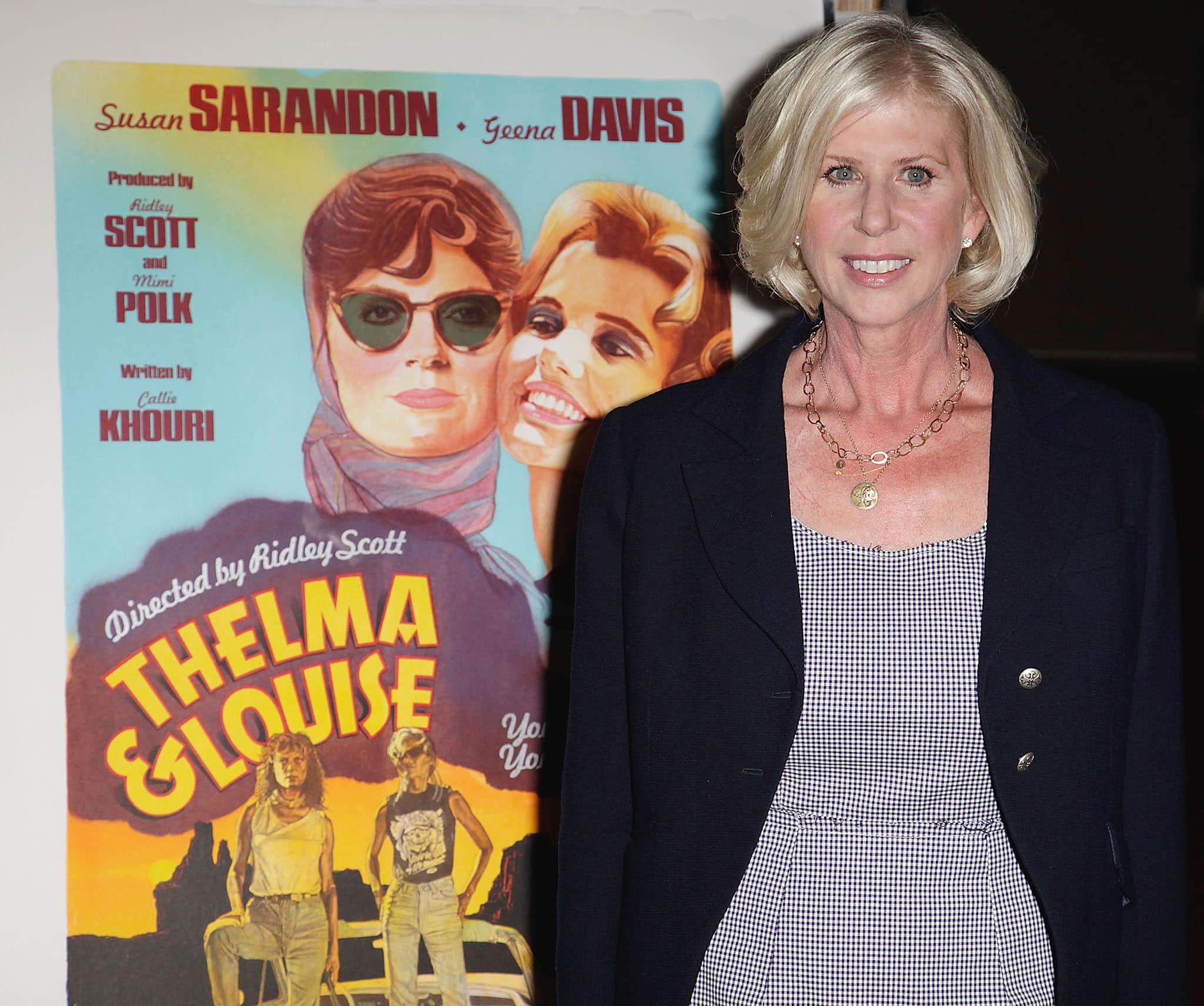 Callie Khouri at the 20th-anniversary screening of Thelma & Louise on August 25, 2011
Screenwriter Callie Khouri, who drew inspiration from her own experience and friendship with country music singer Pam Tillis, won Best Original Screenplay.
It was in the spring of 1988 when she came up with an idea for the story and she spent the following six months writing it. "Out of nowhere, I thought, 'Two women go on a crime spree.' That one sentence! I felt the character arcs—I saw the whole movie, I saw, in a flash, where those women started and where they ended up," Callie told Vanity Fair.
"Through a series of accidents, they would go from being invisible to being too big for their world to contain because they'd stopped cooperating with things that were absolutely preposterous, and just became themselves," she added.
How Were Geena Davis and Susan Sarandon Cast as Thelma & Louise?
According to reports, Michelle Pfeiffer and Jodie Foster were originally chosen for the lead roles but they were forced to drop out as the pre-production dragged on. Jodie went on to star in Silence of the Lambs and Michelle in Love Field.
Meryl Streep and Goldie Hawn were also offered to play the roles, but they decided to do Death Becomes Her.
Meanwhile, Geena Davis told Vanity Fair that she had been eyeing on the lead role for nearly a year. "I had my agent call Ridley every week for almost a year."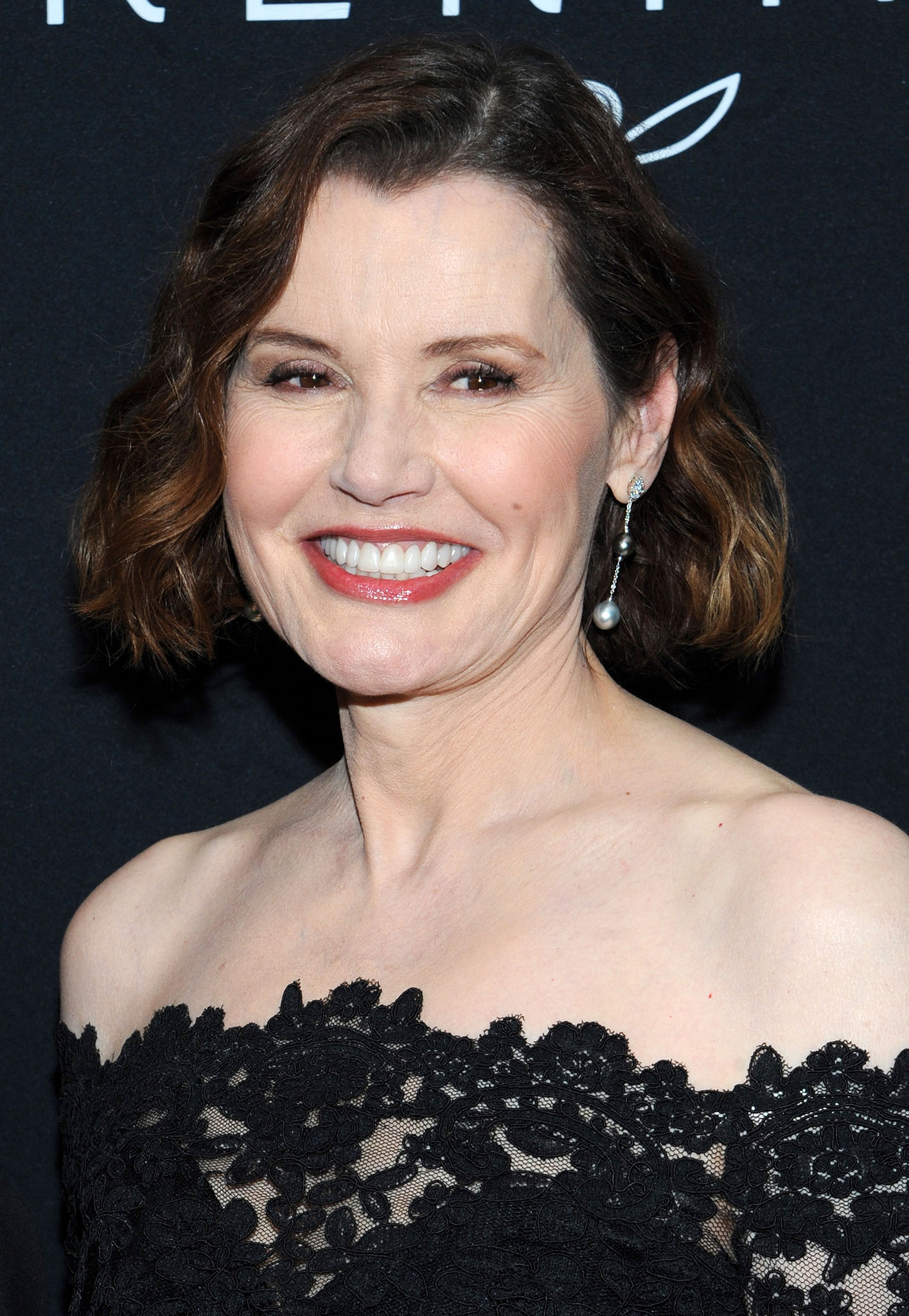 Geena Davis, pictured at Kering's Women In Motion special screening of Thelma & Louise on January 28, 2020, played Thelma in the movie
A director friend of her then-husband, Jeff Goldblum, got her the script after it had already been cast.
And after reading it, she said she wanted to be in the movie. "I just knew I wanted to play one of those parts—I didn't much care which one. I was always attracted to characters who are in charge of their own fate."
Although she wanted to play Louise, Geena was signed to portray either part, and the final decision would depend on who would play the other.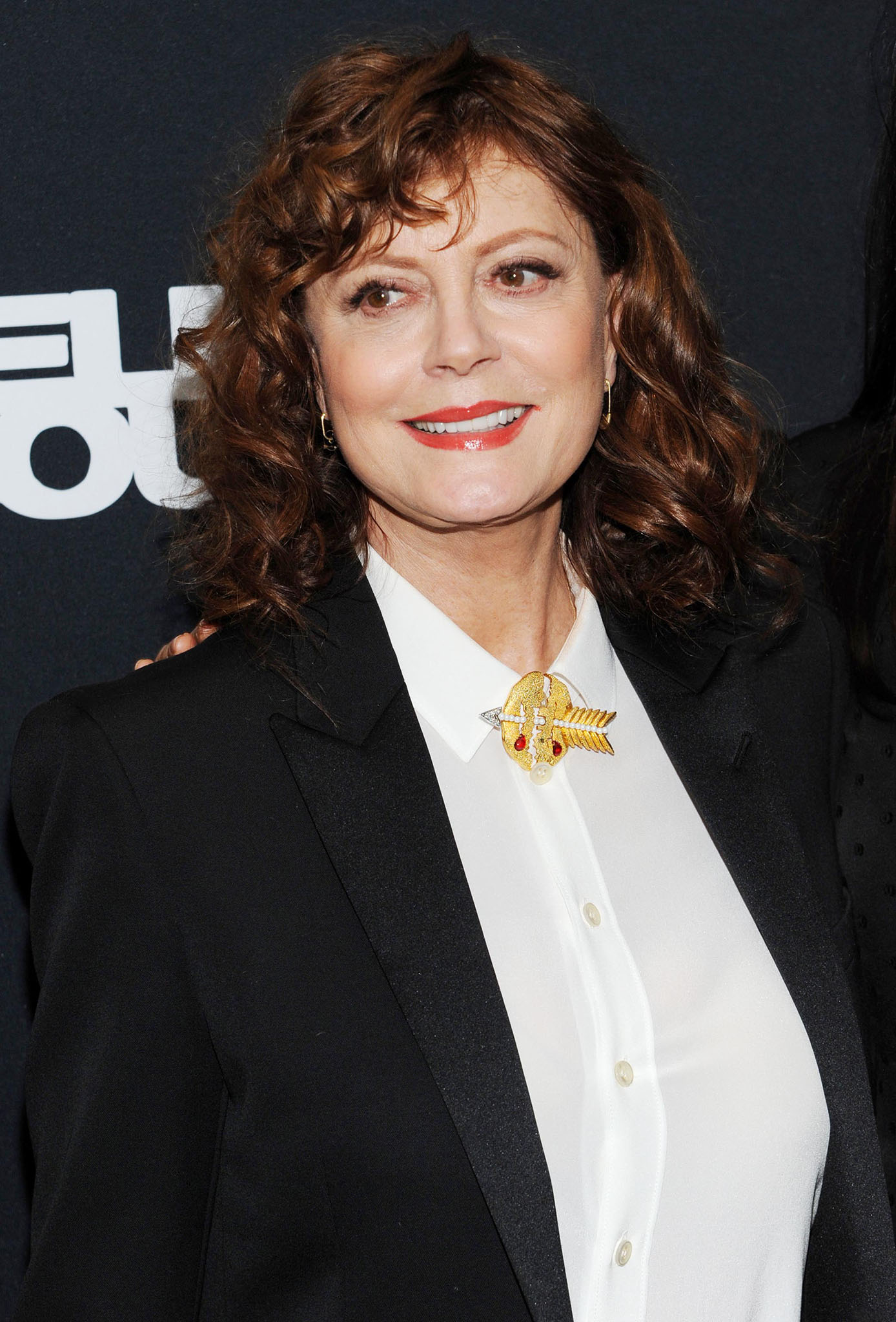 Susan Sarandon, pictured in January 2020 at the special screening of Thelma & Louise, portrayed Louise in the 1991 road trip movie
Ridley Scott later sent Susan Sarandon's agent a copy of the script. During their meeting, he knew that Susan would play Louise.
After seeing Susan at the meeting, Geena accepted Thelma's role. "The second Susan walked in the room, I was, 'Are you kidding that I could play Louise?' Susan was so self-possessed, so centered and together."
How Old Were Susan Sarandon and Geena Davis in the movie?
Susan Sarandon was 43, while Geena Davis 34 years old when they filmed Thelma & Louise in 1990
Thelma & Louise were supposed to be friends of the same age from high school.
Susan was 43 years old when principal photography for Thelma & Louise began in June 1990. Born on October 4, 1946, in New York City, Susan turned 44 years old seven months before the movie was released on May 20, 1991.
Geena, who's 10 years younger than Susan, was 34 when the filming started. She turned 35 on January 21, 1991.
Where Did They Film Thelma & Louise?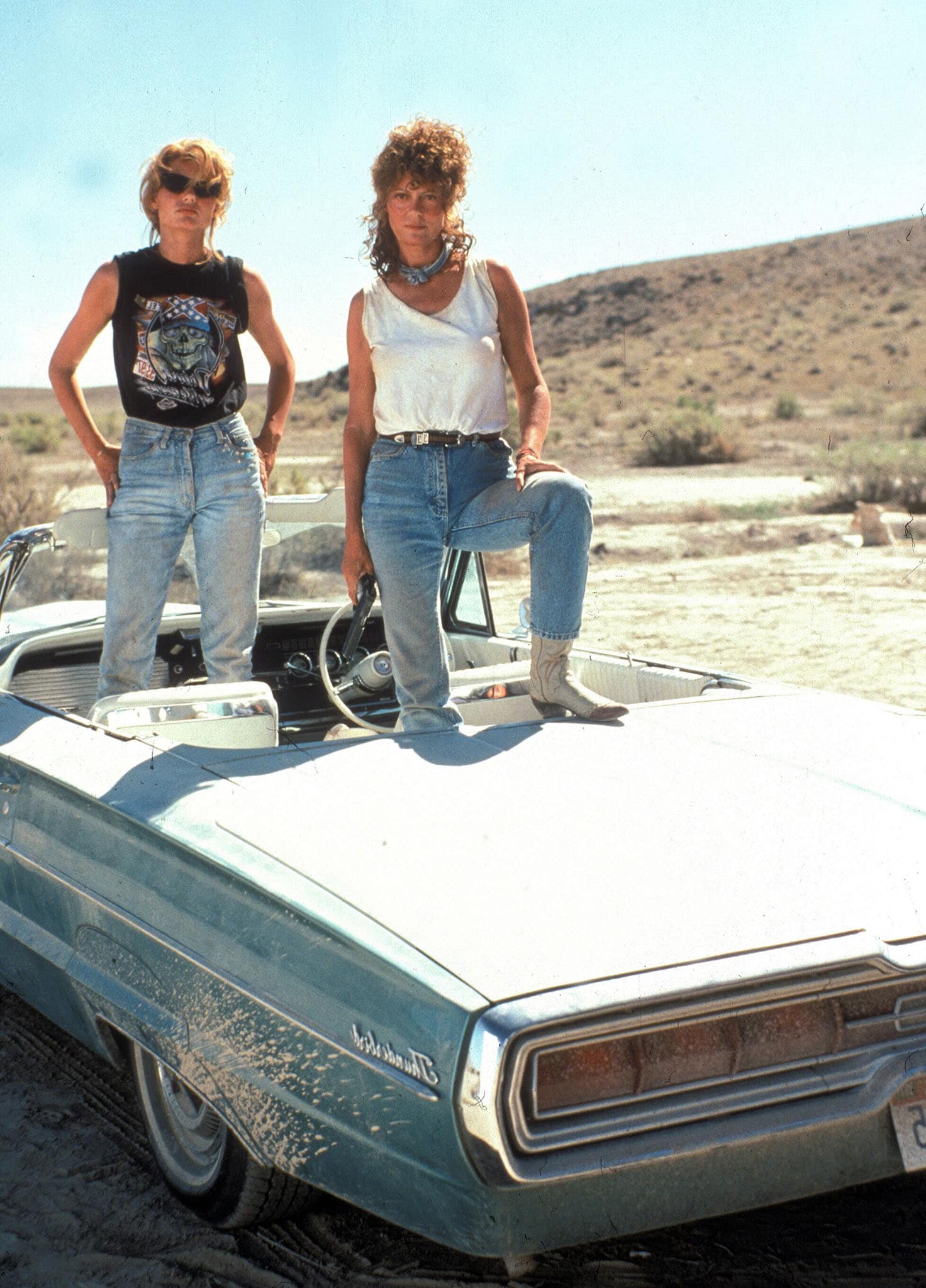 Geena Davis and Susan Sarandon as Thelma & Louise in their 1966 Ford Thunderbird
Set in a fictional route between Arkansas and the Grand Canyon, filming for the movie took place in rural areas in Bakersfield, California, and Moab, Utah.
The ending scene, where they drove their 1966 Ford Thunderbird off the Grand Canyon, was shot at the Dead Horse Point State Park in Utah.
Geena Davis and Susan Sarandon's Recent Projects
Geena was last seen on the big screen in the 2020 action thriller Ava, where she played Bobbi, the mother of Jessica Chastain's character.
In 2019, she was introduced as Sandy Devereaux St. Clair in the third season of the Netflix comedy-drama series, GLOW.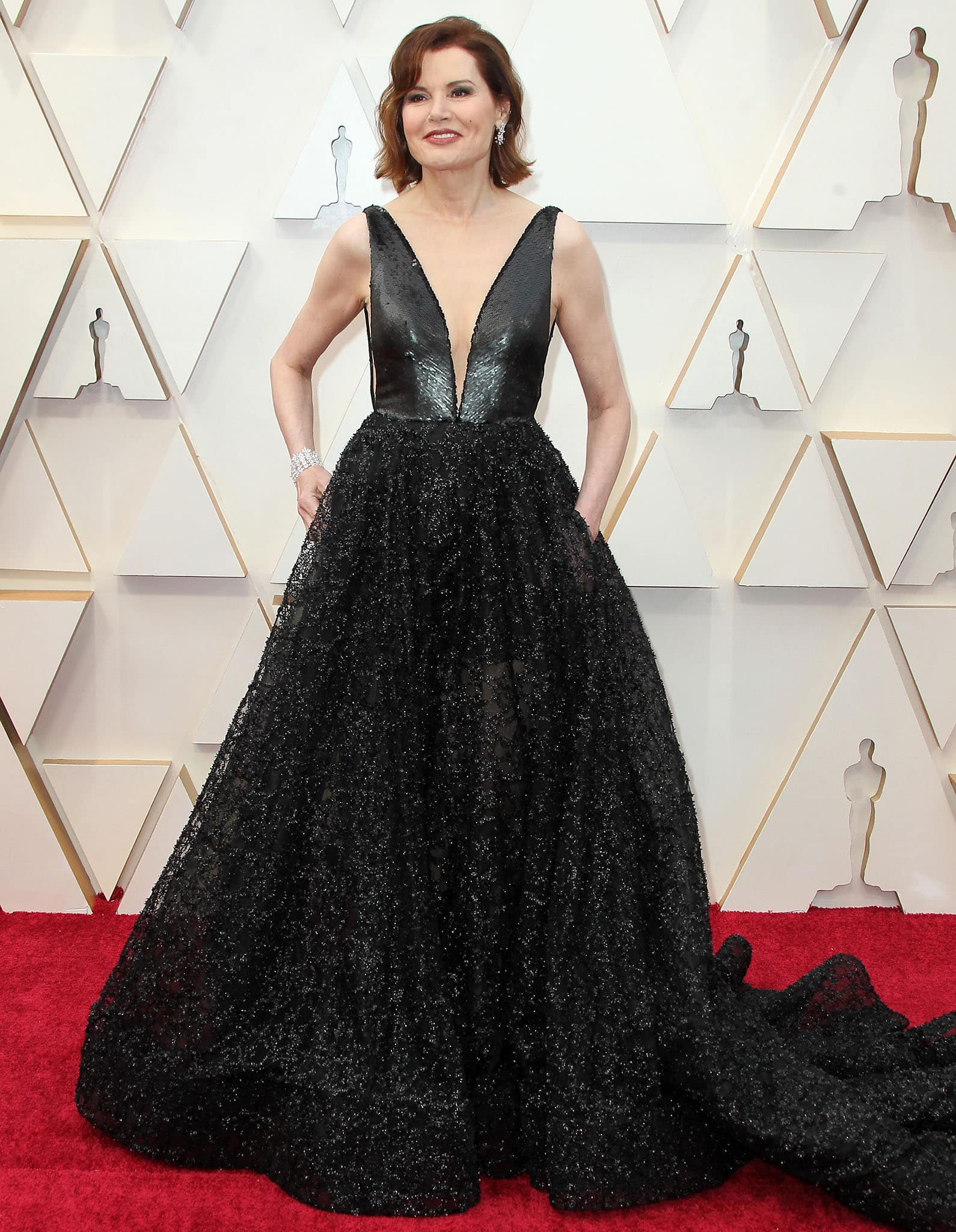 Geena Davis wears Romona Keveža plunging gown at the 92nd Academy Awards on February 9, 2020
On the other hand, Susan appeared as a guest star in the thriller series Search Party this year.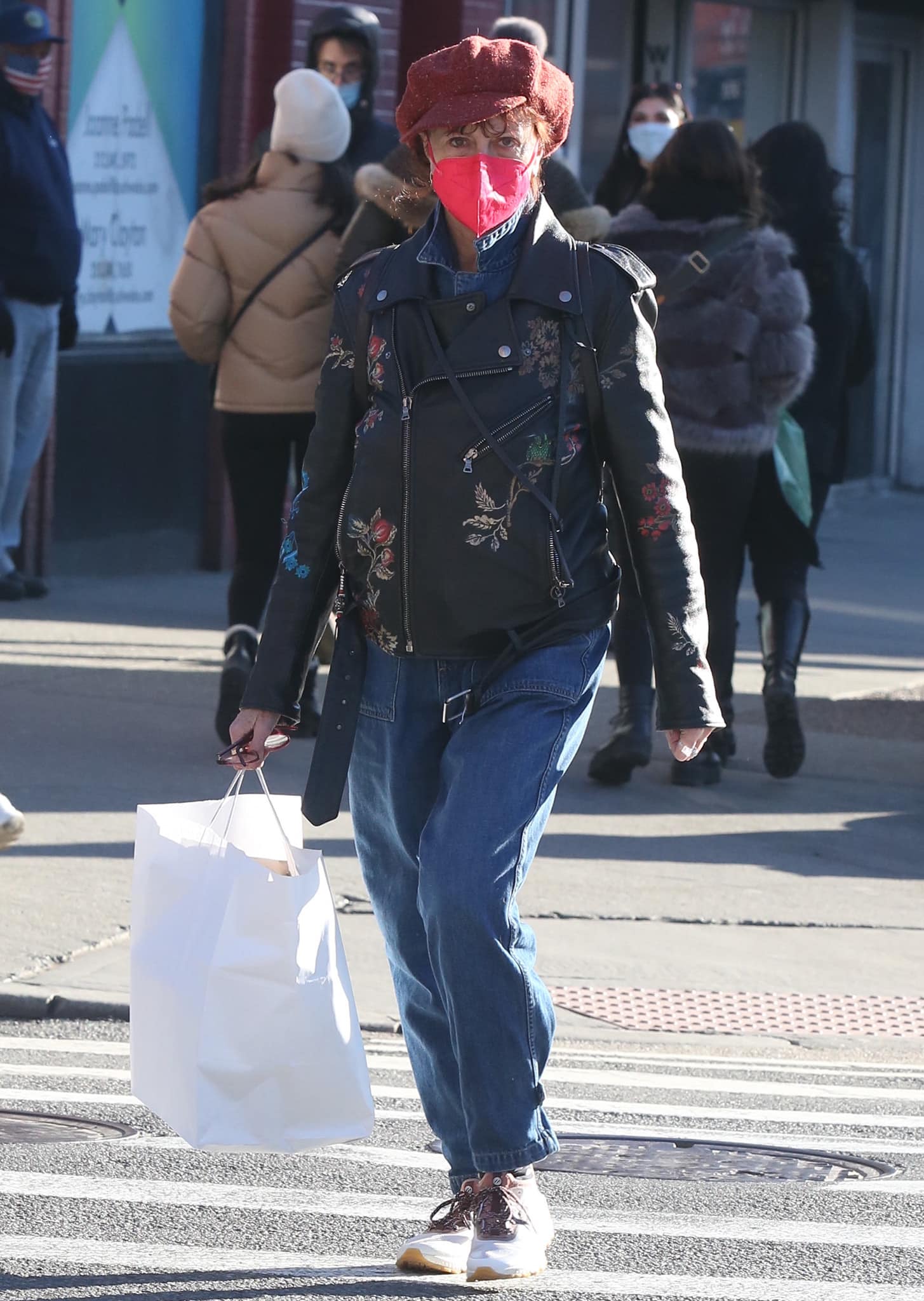 Susan Sarandon goes shopping in denim overalls and a floral moto jacket in Soho on March 7, 2021
Recently, the 74-year-old actress was spotted on a solo shopping in Soho. She looked chic in denim overall, which she wore underneath a floral-embroidered black moto jacket.
The mom-of-three styled the look further with a red cap and a matching red face mask to help slow down the spread of coronavirus.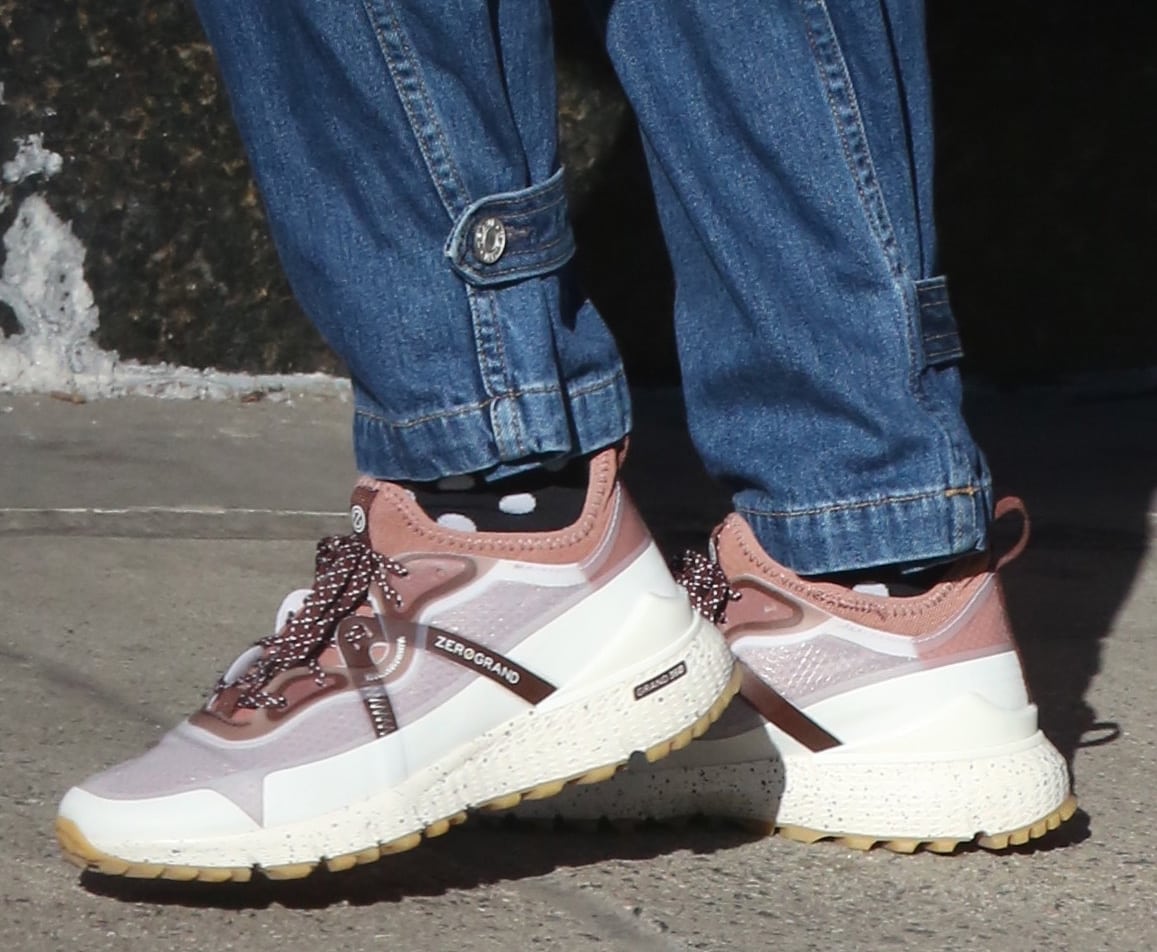 Susan Sarandon teams her chic outfit with Cole Haan ZeroGrand Overtake sneakers
Susan completed her look with polka dot socks and a pair of Cole Haan "ZeroGrand Overtake" sneakers in deep mahogany.
Available for $140 at Cole Haan, these water-resistant leather and mesh shoes feature the brand's cushioned GrandFoam footbed, an internal mesh bootie, and rubber outsole with rubber pods for grip and durability.
You can also get these all-terrain shoes in black/misty rose colorway for $170 at Zappos.
Cole Haan 'ZeroGrand Overtake' Shoes in Deep Mahogany, $140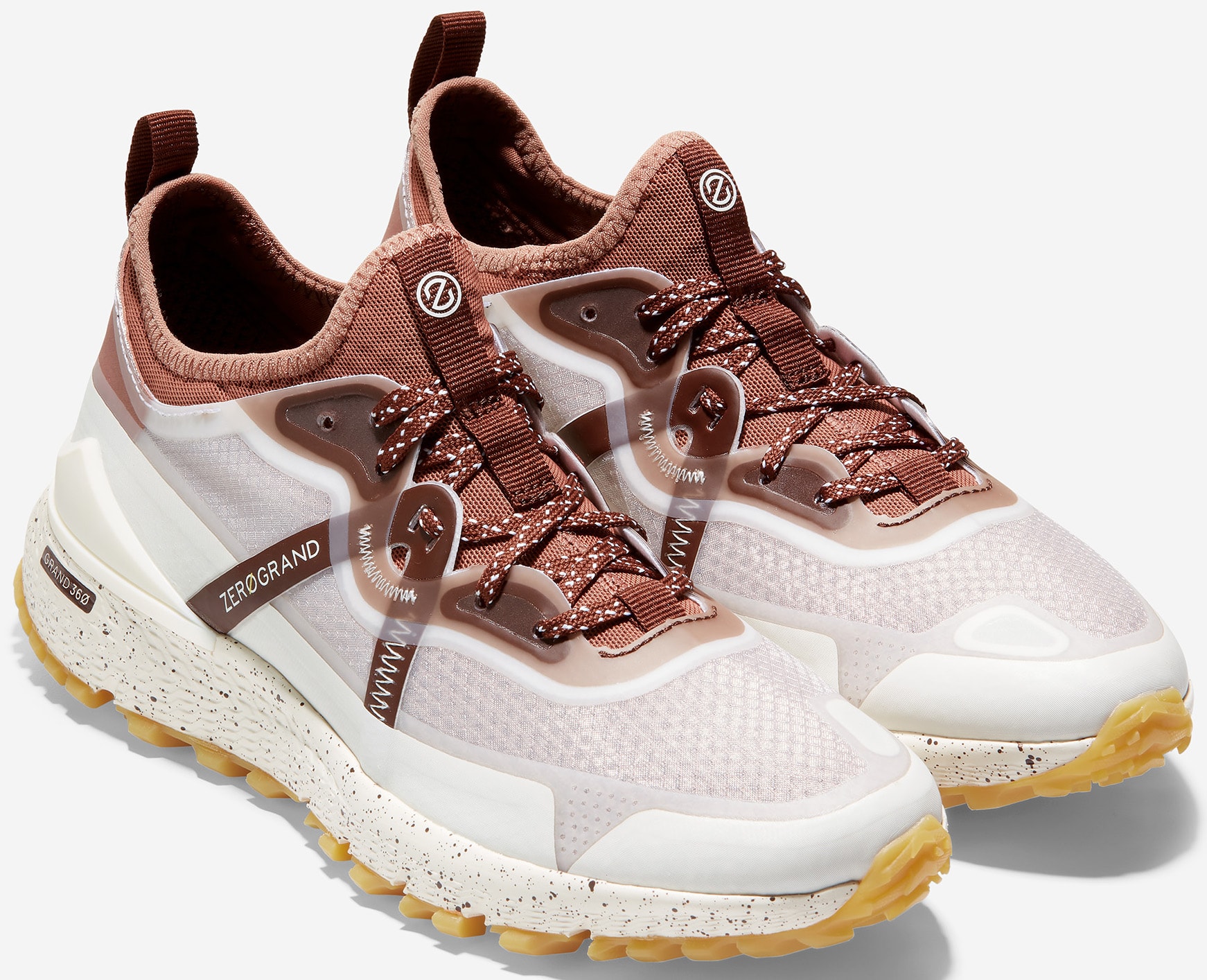 The ZeroGrand Overtake shoes feature the label's GrandFoam footbed with an internal mesh bootie for comfort
Cole Haan 'ZeroGrand Overtake' Shoes in Black/Misty Rose, $170
Cole Haan's all-terrain ZeroGrand Overtake also comes in a black and misty rose colorway
Credit: Adriana M. Barraza / Instar / WENN