Despite being dubbed the "queen on Instagram" in 2016, in an interview on Good Morning America, Selena Gomez reveals that she has not been on the internet in nearly five years.
She stated, "It has changed my life completely. I am happier, I am more present, I connect more with people. It makes me feel normal."
She has stayed offline for nearly 5 years
The star has been in the spotlight since her days on Barney and Friends and credits her decision to remain offline with helping her to feel normal despite her fame.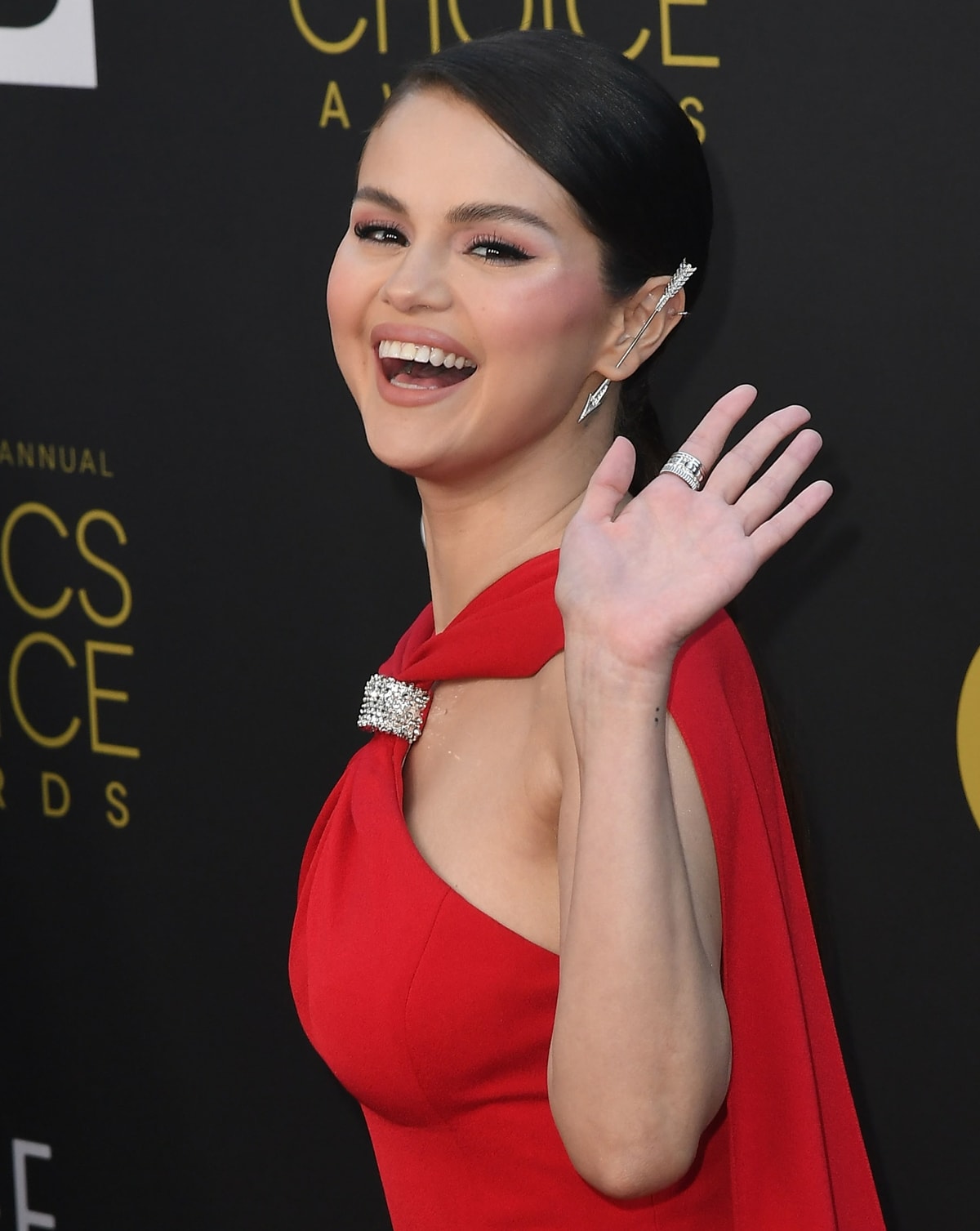 Selena Gomez has taken a long term break from social media to focus on her mental health (Credit: Media Punch / INSTARimages)
"I haven't been on the internet in four and a half years," Gomez stated. The star has been open about her struggles with mental health over the years and is now celebrating the launch of her mental health platform, Wondermind.
The singer, producer, and actress has over 300 million followers on Instagram, but her team does all her posting on Instagram.
In an interview with Vogue in March 2021, the "Another Cinderella Story" actress explained that she sends texts and images to her assistant, who then uploads her social media posts on her behalf.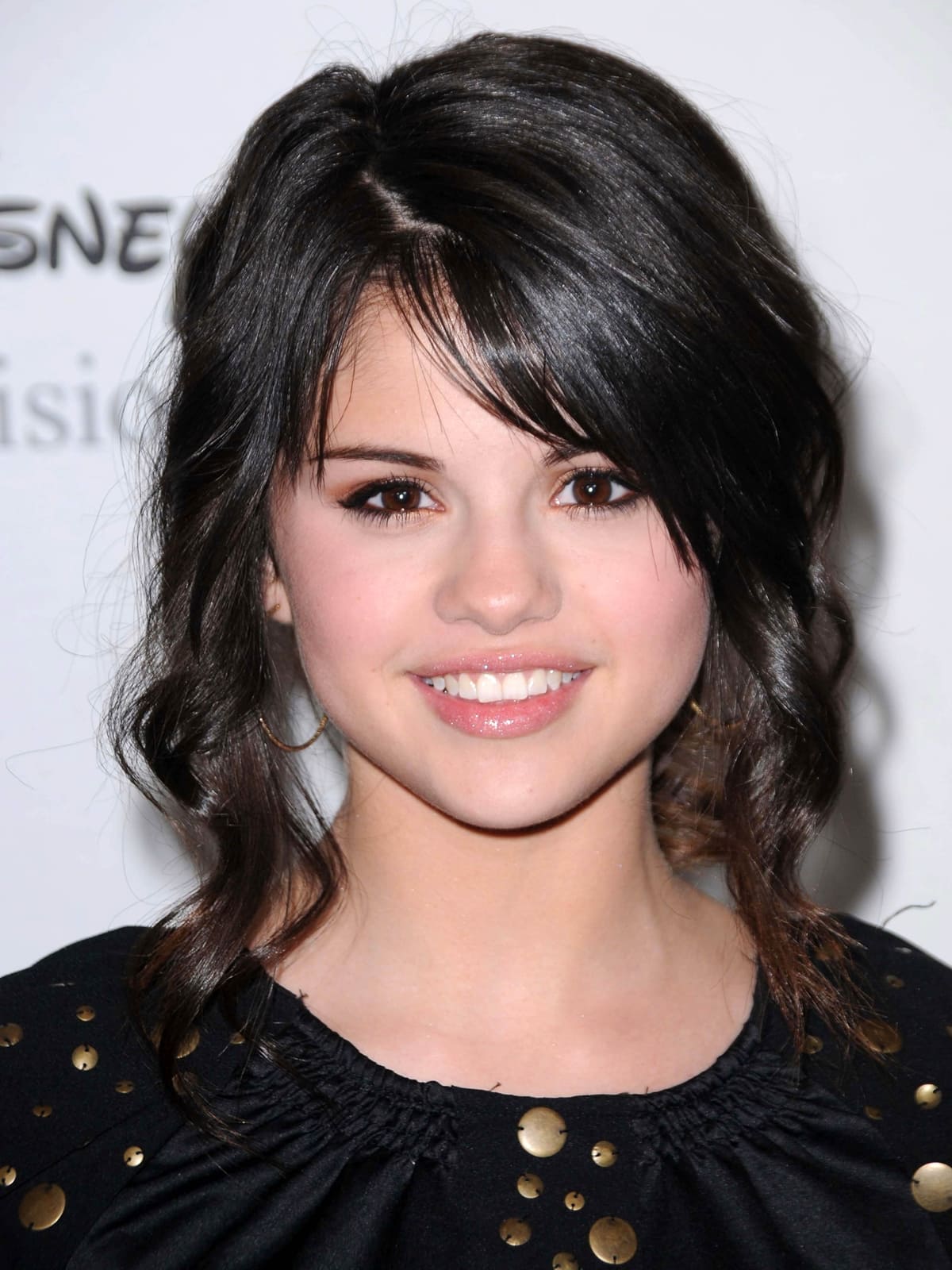 Selena Gomez became famous as a child actress and struggled as a young person in the entertainment industry (Credit: s_bukley / Shutterstock)
"I understand how powerful the internet is, and in so many ways, it's done the best things for the world. But for me, I get to my news that is actually important I get through people in my life." Gomez has stated that she gets her news from a friend whose name she prefers to remain private, and she will occasionally watch the news on CNN.
Her Mental Health Journey
Gomez is diagnosed with bipolar disorder and has been open with her fans about her struggles with anxiety. "It was really freeing [being diagnosed with bipolar disorder] to have the information. It made me really happy because I started to have a relationship with myself, and I think that's the best part. Like, I've probably been the happiest I've ever been. My mom knows."
Selena Gomez was just 13 when she got cast as the lead on Wizards of Waverly Place (Credit: Disney Channel)
The star has made so much progress with her mental, partly due to remaining offline. But she also wants people to have the opportunity to care for themselves with mental fitness.
"Growing up in the spotlight has definitely taught me so much," Gomez started. "I can't believe I am where I am mentally just because of how I took the necessary steps in order to kind of remove myself from that because it's just not normal. I really want people to be understood and seen and heard. It's okay to not be okay."
The Launch of Wondermind
Gomez has founded Wondermind, a mental health platform that aims to help people struggling with mental health, just as she has.
The site offers a newsletter with the promise of a podcast in the future. There will also be psychological tools and practices which people can use for "mental fitness."
Wondermind aims to deliver easier access to mental health services. "There are places where people go when they need help, and it's unfortunate that they cost ridiculous amounts of money," she said.
Selena Gomez wears a green Proenza Schouler faux-fur belted coat while filming Only Murders in the Building in New York City on January 24, 2022 (Credit: Roger Wong / Instarimages)
The goal of Wondermind is to create a place where people struggling with mental health can go "to feel okay and to feel understood."
She has been outspoken about her challenges with mental health and wants to make helpful resources more available to those who need them. Wondermind is cofounded by businesswoman Daniella Pearson and Gomez's mother, Mary Teefey.
Gomez stated in the GMA interview: "If I'm known for anything, I hope it's simply just for the way I care about people. I really really want people to be understood and seen and heard. Those days where I don't want to get out of bed, if I had something like Wondermind—even if it took me a minute to get into it—it's just there, and there's something really comforting about that."
Hulu has confirmed that the second season of Only Murders in the Building starring Martin Short and Selena Gomez will premiere on Tuesday, June 28, 2022 (Credit: Roger Wong / Instarimages)
The star is stepping into her 30th birthday in July, and she briefly mentioned that she is excited to be stepping into her new chapter alone and confident.
"I couldn't be more thrilled to step into this chapter alone, independently, strong, confidently," she said. "That's all I really want, you know? I'm excited [to turn 30]." And with projects taking place like Wondermind, what's not to be excited about?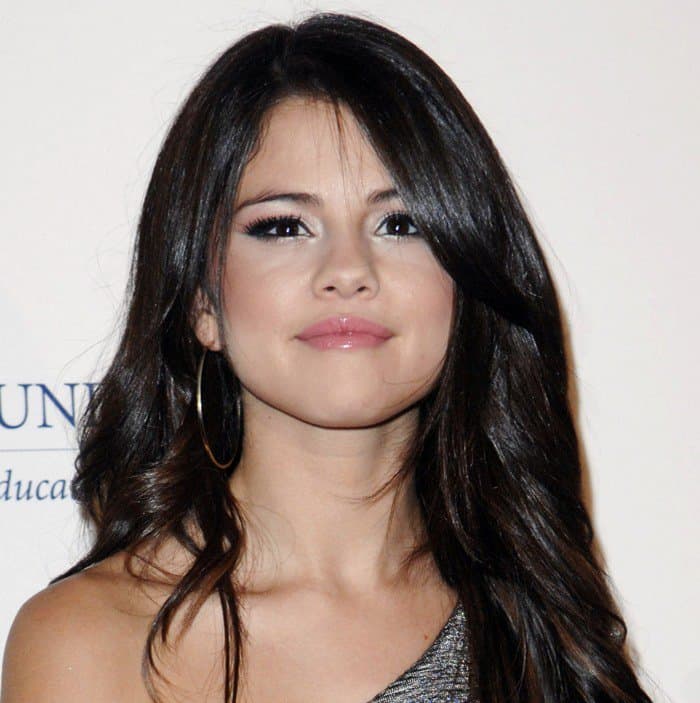 Selena Gomez celebrated her 19th birthday on July 22, 2011 (Credit: Apega / WENN)
In November 2011, Selena Gomez looked amazing in a sexy cutout dress from Forever 21 with an equally stunning set of t-strap shoes from BCBGMaxAzria while attending The Fulfillment Fund's 2011 Stars Gala held in Beverly Hills.
The event honored the Chairman of Walt Disney Studios, Rich Ross. It raised money for The Fulfillment Fund, a nonprofit organization dedicated to helping promising yet under-resourced Los Angeles students graduate from high school and complete college.
Selena Gomez in a cute cut-out gray dress from American fast-fashion retailer Forever 21 (Credit: Apega / WENN)
We love that she wore an affordable dress from the American fast-fashion retailer.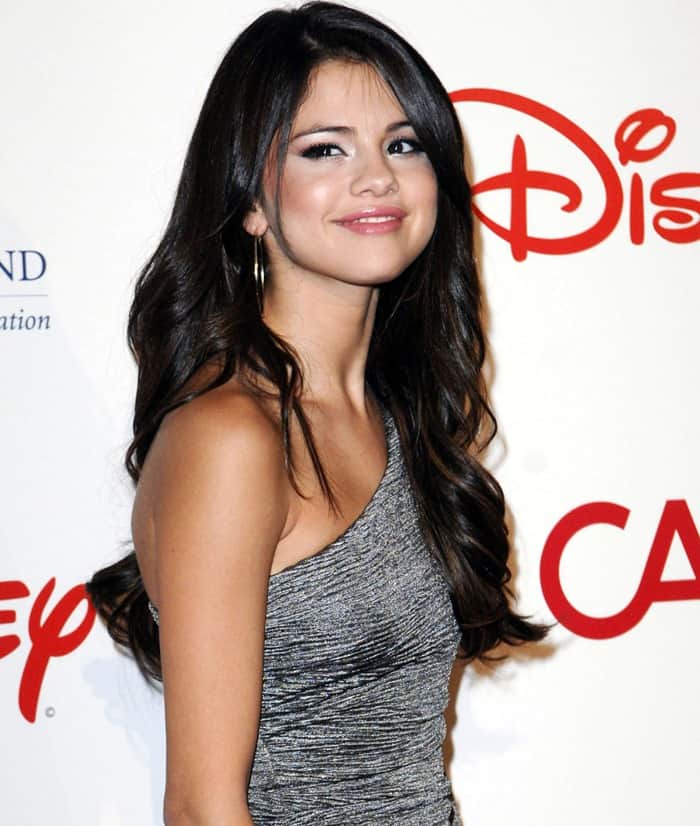 Selena Gomez in a gorgeous Forever 21 one-shoulder minidress (Credit: Apega / WENN)
Selena's BCBG sandals are a two-tone creation with the T being darker in color and made of snake-embossed leather.
Selena Gomez flaunts her legs at The Fulfillment Fund's "2011 Stars Gala" held at The Beverly Hilton Hotel in Beverly Hills on November 1, 2011 (Credit: Apega / WENN)
What do you think of the heels ladies? They are simple but sexy, right? It's amazing how the thinner and the fewer the straps are, the hotter the heels become.
If you wear these shoes, you will definitely be teetering because the heels are quite high – 4.5 inches with no platforms to balance it out.
BCBGMaxAzria 'Danya' T-Strap Sandals, $195
This style also comes in gold and Bordeaux (burgundy) if you're interested. Enjoy those heels!