She just released her first-ever Spanish-language EP, Revelación, which topped Billboard's new music poll this week.
With 43.7% of the votes, music fans chose Selena Gomez's EP as their favorite new music release of the past week, beating out Blackpink's Rosé's debut solo project, R.
Selena Gomez and Martin Short filming Only Murders in the Building on March 10, 2021
Revelación follows Selena's 2020 studio album, Rare, which gave her her third consecutive number one album on the US Billboard 200.
While promoting her newly released reggaeton slash R&B record, Selena Gomez has also been busy filming for her comedy series, Only Murders in the Building, which is set to premiere on Hulu this year.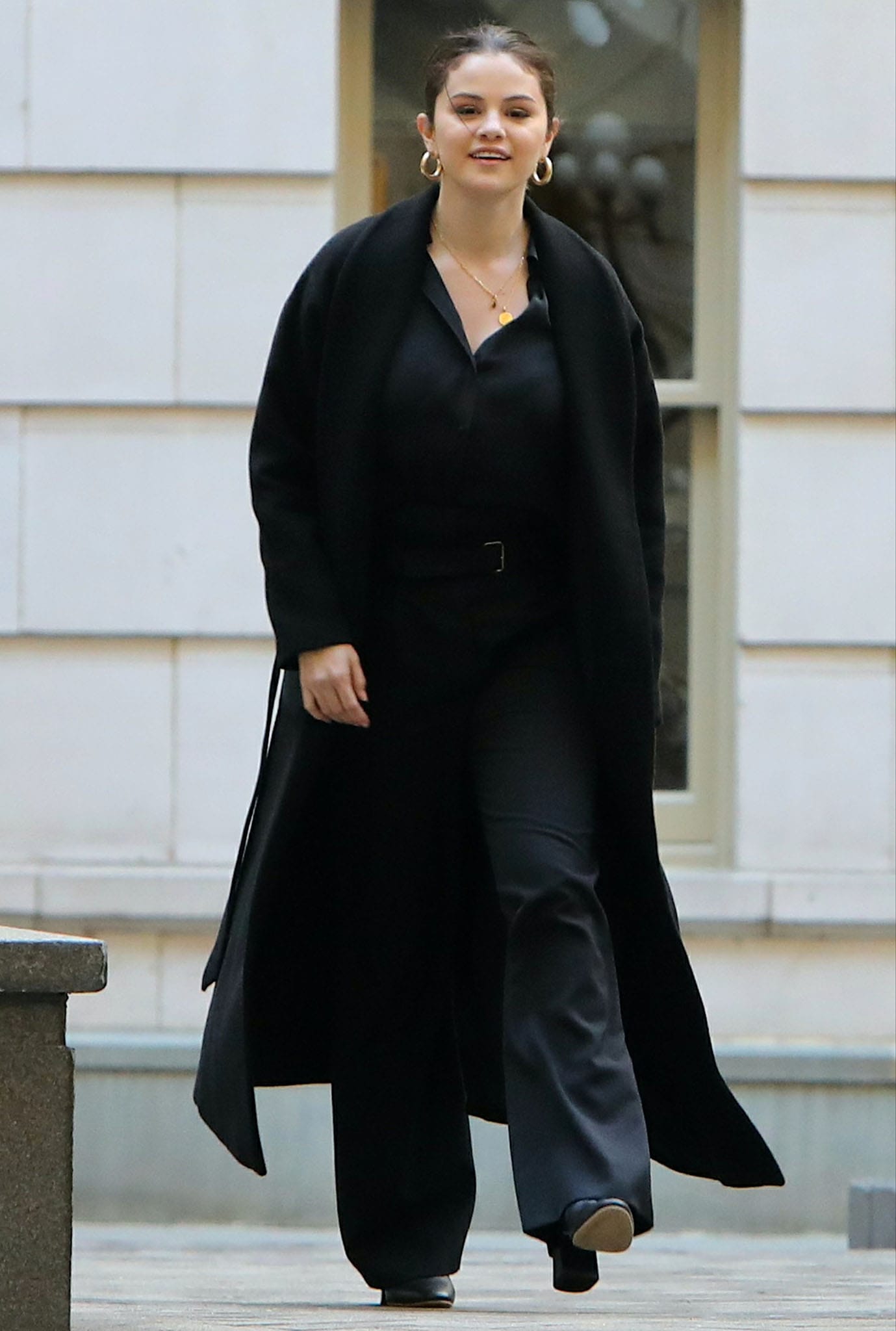 Selena Gomez wears a black coat over a black blouse tucked into a pair of high-waisted trousers
Last week, Selena appeared to be in high spirits while shooting scenes with Martin Short in New York City.
The 28-year-old singer wore a black blouse tucked into a pair of belted high-waisted loose-fitting pants. She added a black coat to the look, finished with a pair of block-heeled shoes.
Selena Gomez carries a green Louis Vuitton Coussin PM crossbody bag
Wearing her hair in a sleek bun, Selena carried a green Louis Vuitton "Coussin PM" crossbody bag, which features monogram-embossed puffy lambskin.
For her accessories, Selena wore a pair of Jennifer Fisher Mini Samira hoop earrings and Rellery gold necklaces, including a Marigold necklace and a square chain link necklace.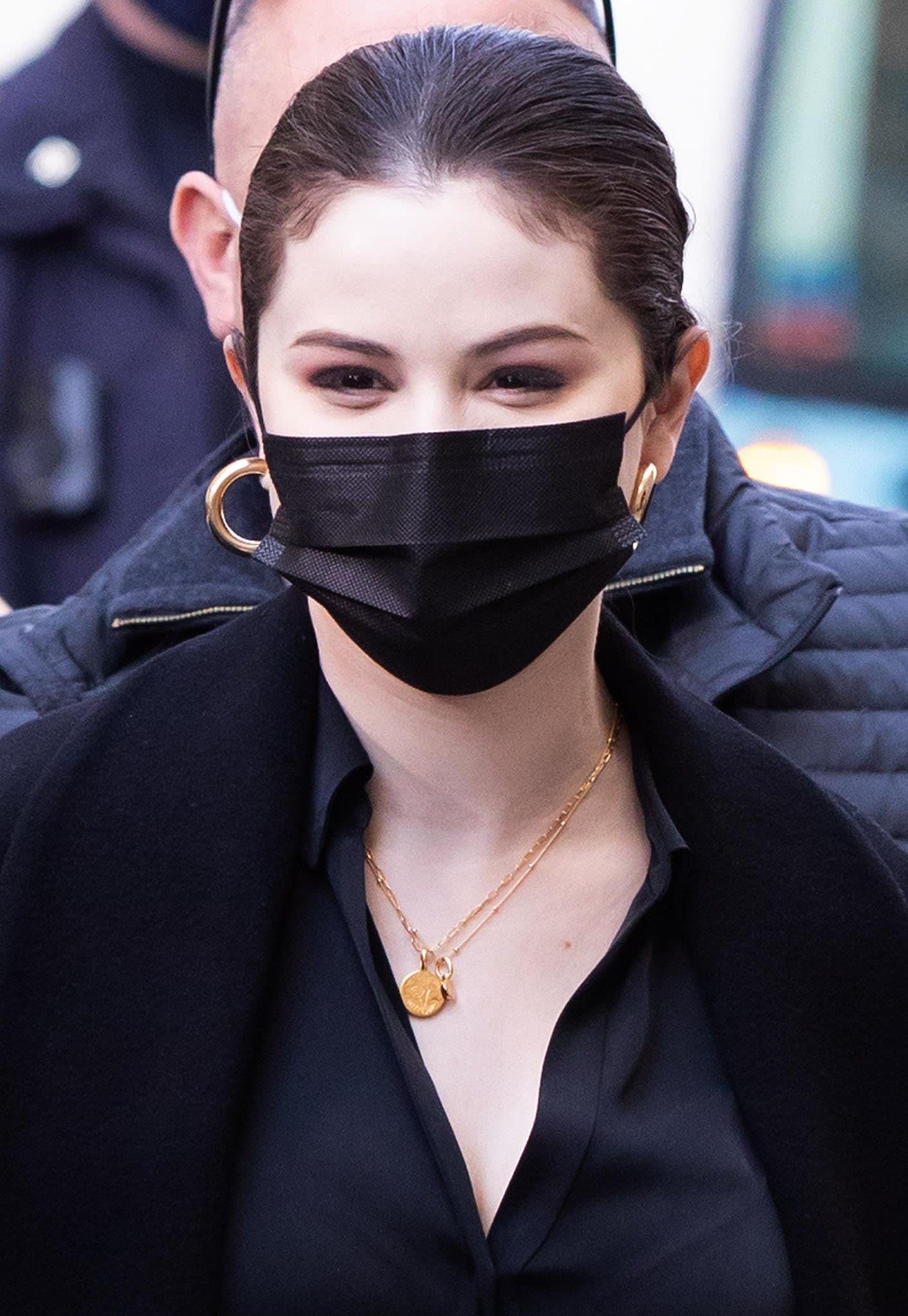 Selena Gomez styles her look with Jennifer Fisher gold hoop earrings and Rellery necklaces
Before getting dressed for the shoot, Selena arrived on the set with her fluffy pup, Daisy.
She dressed down in an oversized gray tee with a pair of cream sweatpants from her Revelación merch.
Looking cozy on the set, Selena layered her look with a long padded Free People Dolman Duvet coat. She also kept her feet warm in a pair of classic UGG Bailey Button II boots.
Selena Gomez looks cozy in a Free People duvet coat and Ugg boots while carrying her fluffy dog, Daisy, on the set
UGG Bailey Button II Boots, $179.95 at Nordstrom
The Ugg Bailey Button II features a waterproof upper with shearling lining, a foam-cushioned footbed, and a button-and-loop closure
Credit: Instar / WENN