Ripped jeans are those hip, edgy, and sexy denim pants that have holes in them. These holes can usually be found on the knees, although many pairs contain a scattering all throughout.
Sub categories include distressed denim, deconstructed pants, and torn jeans. They are quite popular these days, and many celebrities are incorporating them into their everyday street styles. That is no surprise considering that ripped jeans provide a stylish edge, especially when paired with the right boots and shoes.
Let us explore the different cuts of ripped jeans and how you can revamp your ripped-jeans look by matching them with the right pair of shoes.
1. Going the Boyfriend and Heels Route
Boyfriend jeans are denim pants that are folded above the ankle. Ripped boyfriend jeans look fantastic when paired with heels, whether ankle boots with heels, stiletto sandals, or pumps. Select ripped boyfriend jeans that are torn on the knees and have some bits of rips here and there.
Georgia Salpa wearing boyfriend jeans in Dublin, Ireland, on July 16, 2013
Khloe Kardashian at Los Angeles International Airport on November 13, 2013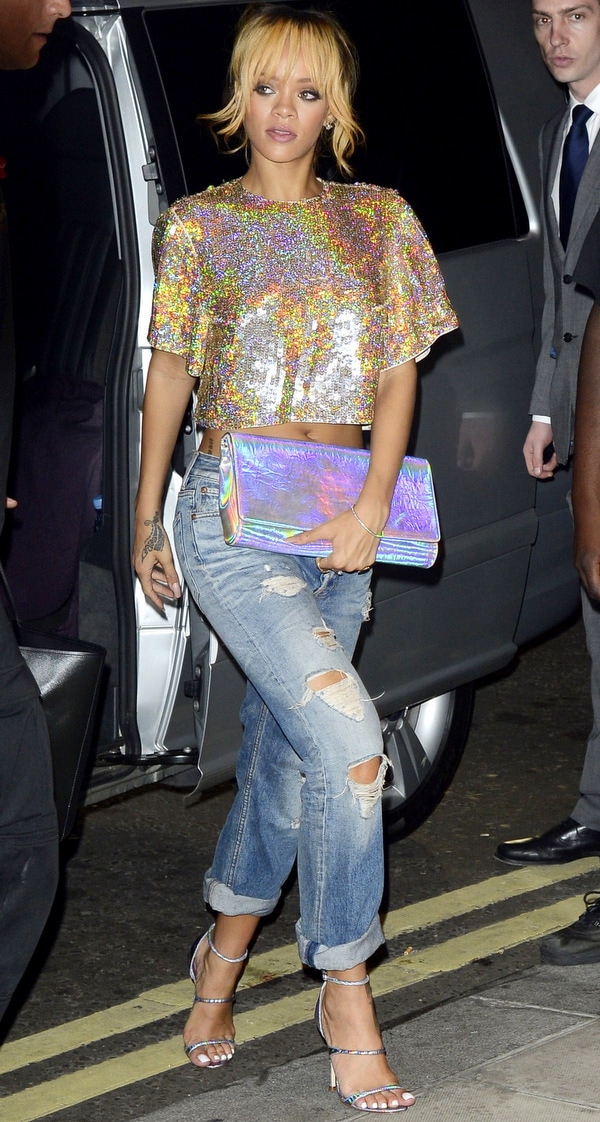 Rihanna to party at Boujis nightclub after her second DWT Twickenham show in London, England, on June 16, 2013
2. Getting Glamorous
Balance the edgy pair of ripped jeans with some glamorous pieces. Wear them with a glitzy top, a fur topper, and a fabulous pair of shoes. The look is multidimensional and never boring.
Kim Kardashian heading to The Grove before an event in Los Angeles, California, on April 7, 2010
Vanessa White at the Winter Wonderland VIP Preview Night at Hyde Park in London, England, on November 21, 2013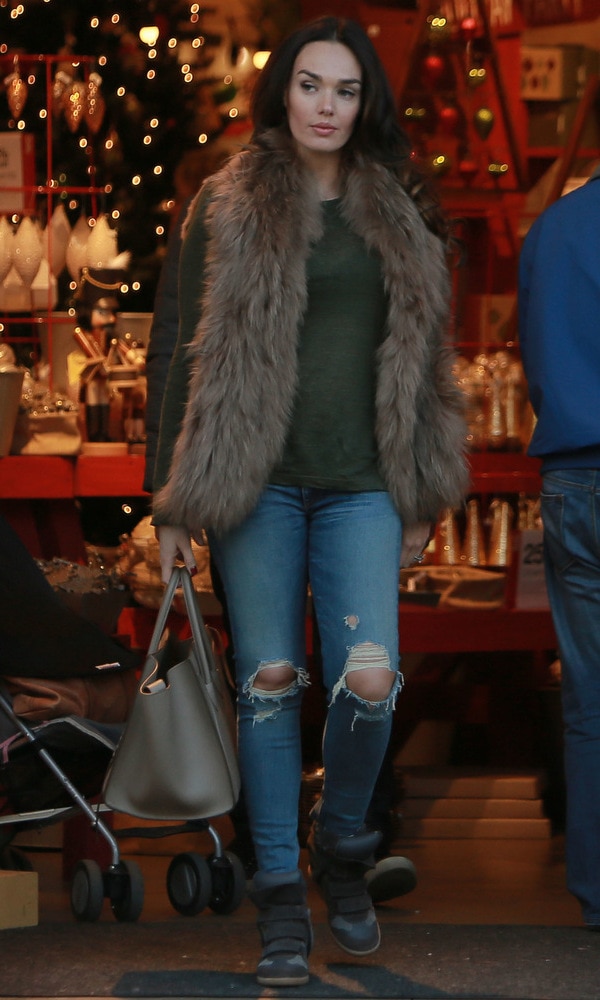 Tamara Ecclestone shopping at The Grove shopping mall in West Hollywood, California, on December 10, 2013
3. Pairing Skinny Ripped Jeans with Sexy Shoes
Make a pair of sexy ripped skinny jeans look even sexier with a pair of hot shoes. For this type of ripped jeans, it doesn't matter if you go for heels or choose flats. Heels create a more inviting look, but flats are great, too, for those easy, effortless styles that still maintain some sexiness.
Any shade of ripped skinny jeans will work just fine. Wear a loose-fitting blouse, which you can leave alone or layer with a blazer for a more tailored look. To emphasize your curves, a body-hugging top is perfect.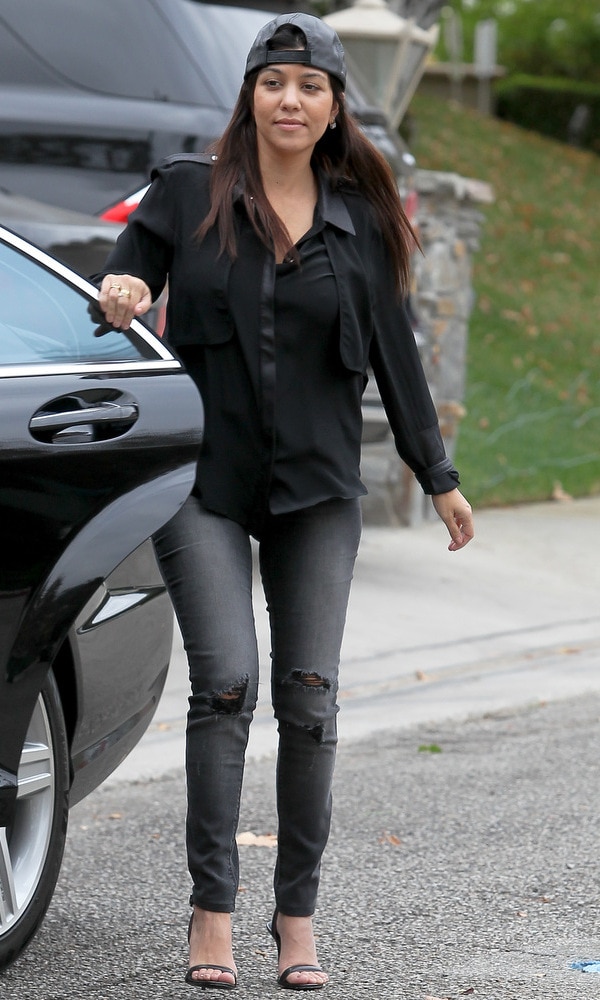 Kourtney Kardashian in Beverly Hills, California, on November 20, 2013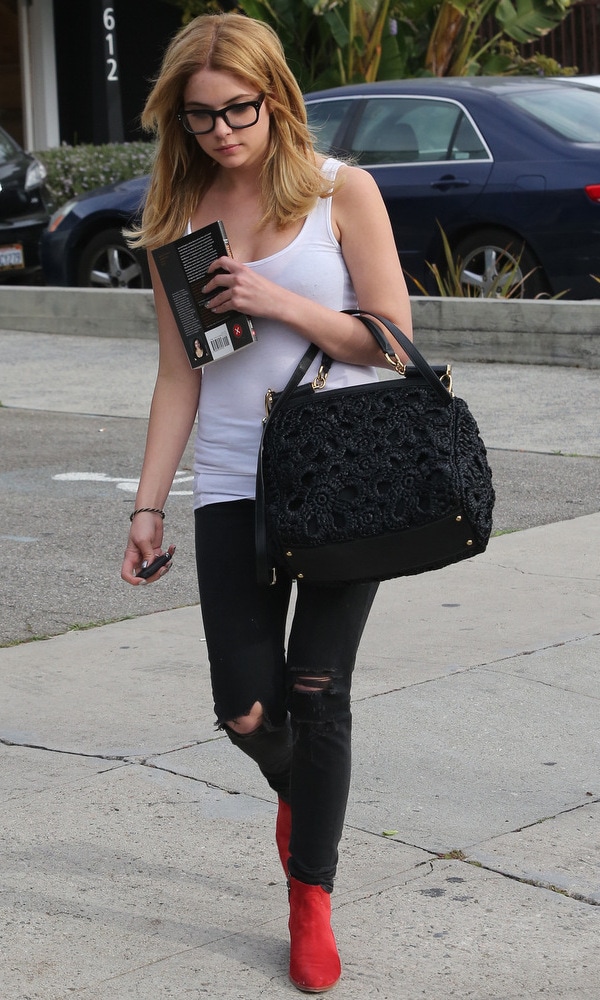 Ashley Benson exiting the Andy LeCompte Salon in West Hollywood, California, on March 20, 2013
Khloe Kardashian arriving at Kim Kardashian's house for the taping of their show in West Hollywood, California, on May 24, 2013
4. Going Rocker-Chic
Ripped jeans are also perfect when you want to rock that rocker-chic style. Simply add a leather jacket over a dark top, put on a pair of edgy ankle boots, and add the requisite studded silver accessories.
Whether you choose a pair of blue or black ripped denim, you can rock the style with ease.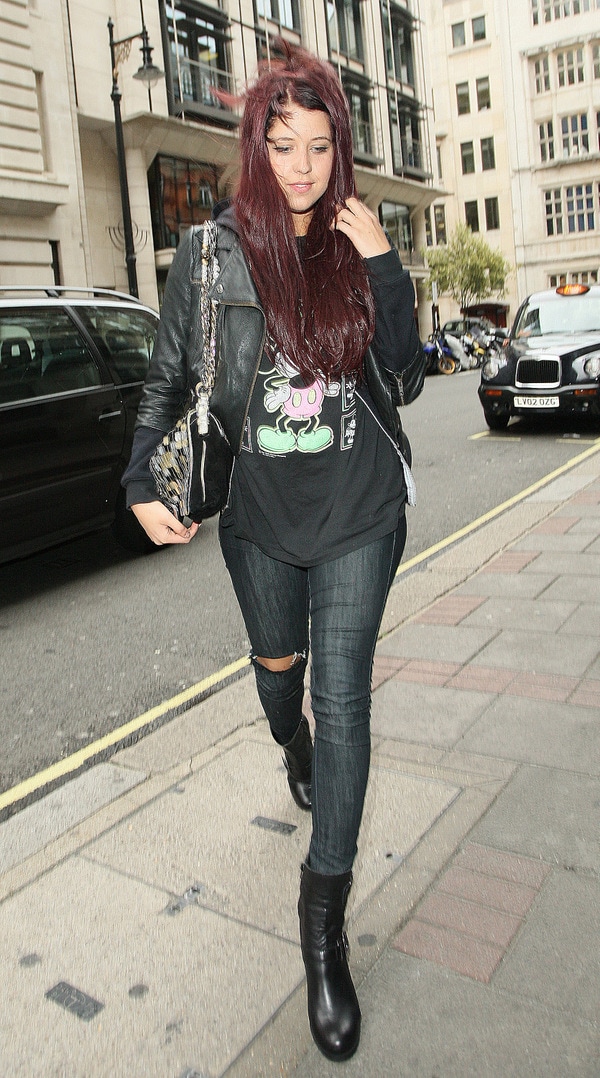 Peaches Geldof outside The May Fair Hotel in London, England, on February 9, 2009
Taylor Momsen in New York on March 4, 2010
5. Staying Comfy with an Edge
Nothing pulls off that comfy-with-some-style look than a pair of ripped jeans matched with an equally comfortable pair of sneakers.
If you're tired of dressing to the nines and would just want to go easy and laid-back but would still want to maintain some style, try the ripped-jeans-with-sneakers combo or, better yet, the more trendy ripped-jeans-with-wedge-sneakers look.
Jessica Alba grabbing lunch from Le Pain Quotidien in Beverly Hills, California, on September 28, 2013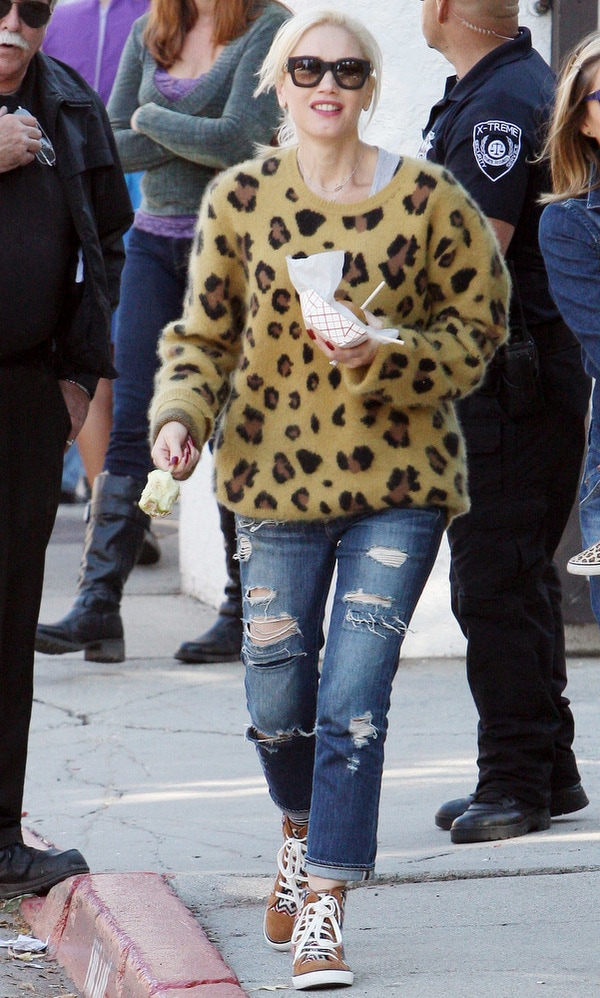 Gwen Stefani at an outdoor fair in Lake Arrowhead in Los Angeles, California, on October 12, 2013
Rachel Bilson out shopping in Studio City in Los Angeles, California, on October 10, 2013
Credit: L. Gallo / JP / JFXimages / WENN