A social media celebrity born on May 30, 1994, Sofia Solares has an uncanny resemblance to Selena Gomez and looks like she could be her long lost twin sister.
Can you see the resemblance? The young Mexican model is even a fan of Justin Bieber's ex-girlfriend.
"Yes, I love Selena Gomez and I declare myself a fan of hers and of course it would be a dream to know that she is aware of my existence," Sofia told E! News in August 2017 (in quotes translated from Spanish, which Selena Gomez doesn't speak).
"If she were to take a few minutes to write something to me—I would cry of happiness!"
"Honestly, with time I've already gotten used to people saying, 'You look like Selena Gomez,' wherever I've been…It's not something that I dislike, but I like it better when they love me for being myself," she added.
View this post on Instagram
"There are occasions where she can put something on or change her look etc. and when I like something I wear it or I'll do it because it truly inspires me, but I always try to stay true to myself," Sofia said about being inspired by her doppelgänger.
"I mean, it's great that I look like her, but I don't want to lose myself trying to be someone that I'm not!"
In real life, Selena does not have a twin sister, just two younger half-sisters: Gracie Elliot Teefey, through her mother Amanda Dawn "Mandy" Cornett and her second husband Brian Teefey, and Victoria "Tori" Gomez, through her father Ricardo Joel Gomez and his wife Sara.
In December 2014, Rick Gomez shared the following adorable picture of his two daughters.
In December 2015, Selena Gomez attended 102.7 KIIS FM's 2015 Jingle Ball concert held at the Staples Center in Los Angeles.
Dressed in a racy lace bodysuit, the then 23-year-old entertainer took to the stage and rocked the crowd with a breathtaking performance of her hit singles "Good For You," "Kill Em with Kindness" and "Hands to Myself" from her second solo studio album, Revival.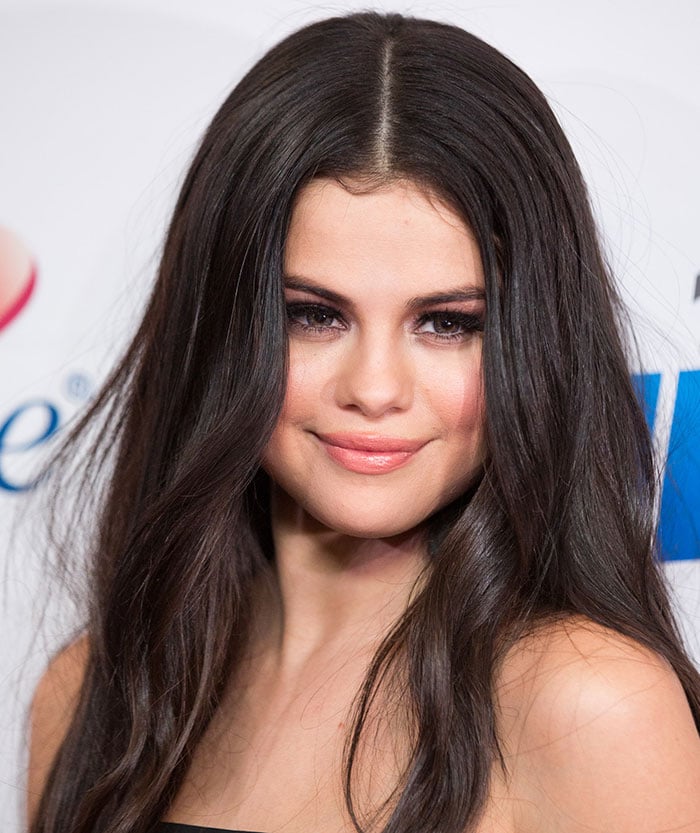 Selena Gomez wears her hair down at KIIS FM's 2015 iHeartRadio Jingle Ball held at Microsoft Theater in Los Angeles on December 4, 2015
Prior to performing on stage, Selena hit the red carpet in a sultry two-piece ensemble from Camilla and Marc's Spring 2016 collection.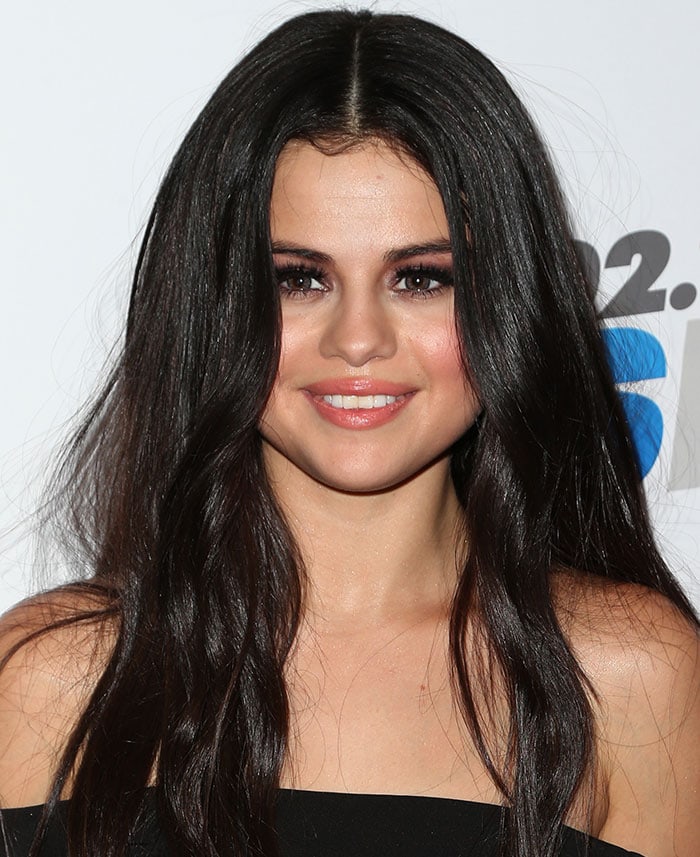 Selena Gomez shows off her smoky eye makeup
The singer donned a loose-fitting silky black off-the-shoulder top with bell sleeves, which she paired with a high-waist draped skirt that featured a leg-baring thigh-high slit.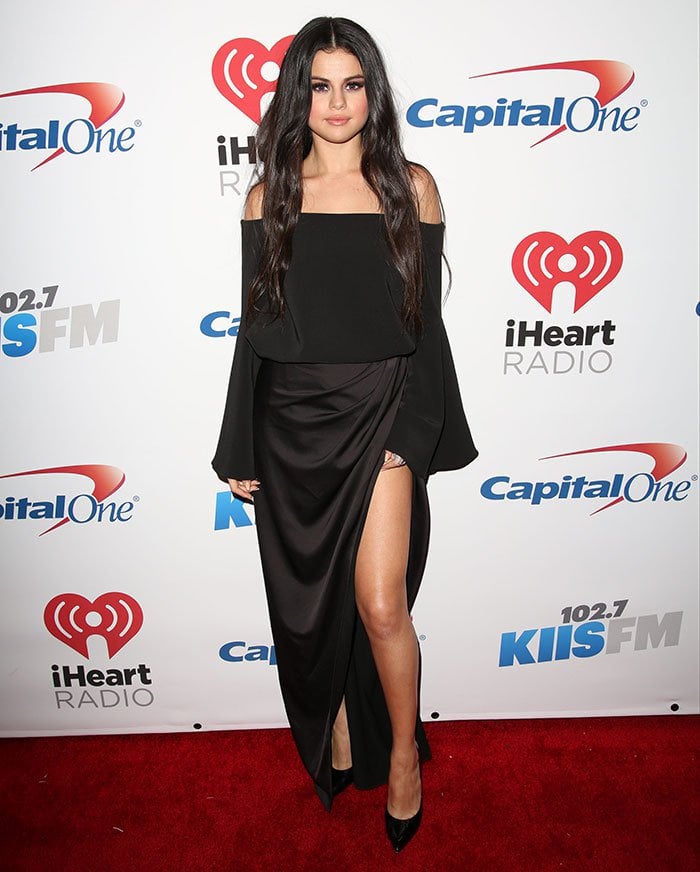 Selena Gomez wears a Camilla and Marc ensemble on the red carpet
Selena wore minimal accessories and further accentuated her legs with pointed black pumps.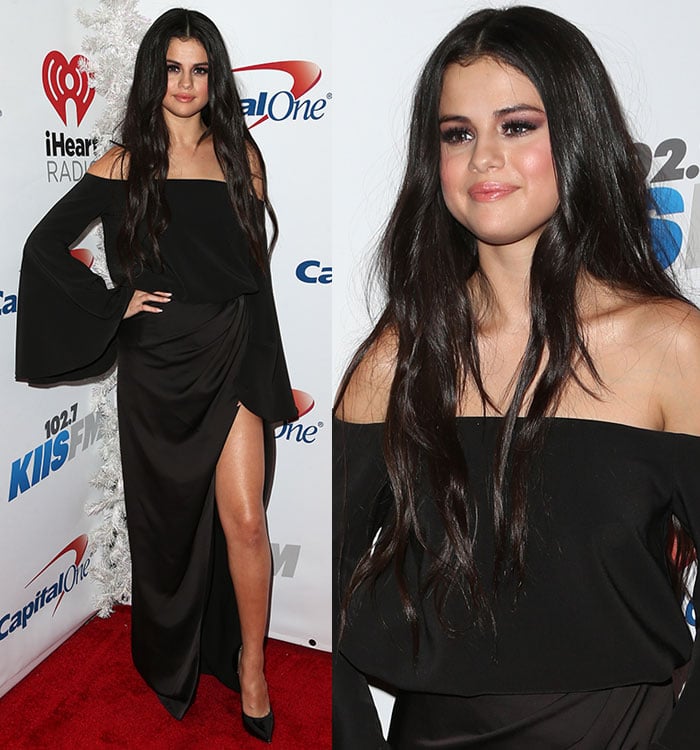 Selena Gomez wears a Camilla and Marc ensemble on the red carpet
To complete the sexy look, she wore her long tresses down in loose waves with a center parting and sported smoky eye-makeup and pink lipstick.
Selena Gomez shows off a pair of Casadei sandals underneath her black dress
Selena wore a pair of black leather Casadei pumps that featured low-cut vamps and 4.75-inch contoured blade metal heels, which lent a futuristic twist to the classic pointed-toe silhouette.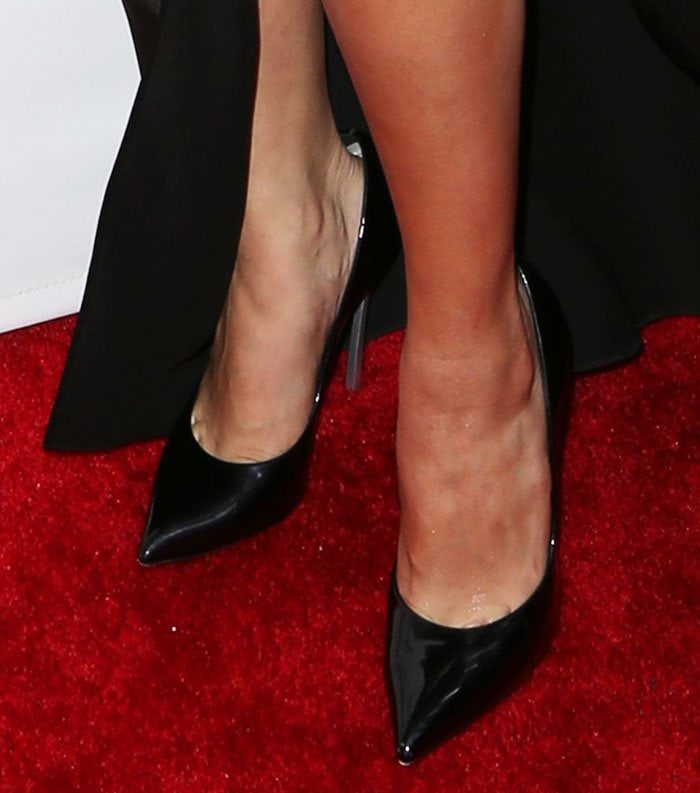 Selena Gomez's feet in Casadei pumps
These Casadei pumps can be purchased in a variety of versions at Casadei and Farfetch.
Casadei Blade High Heel Pumps, $503 – $750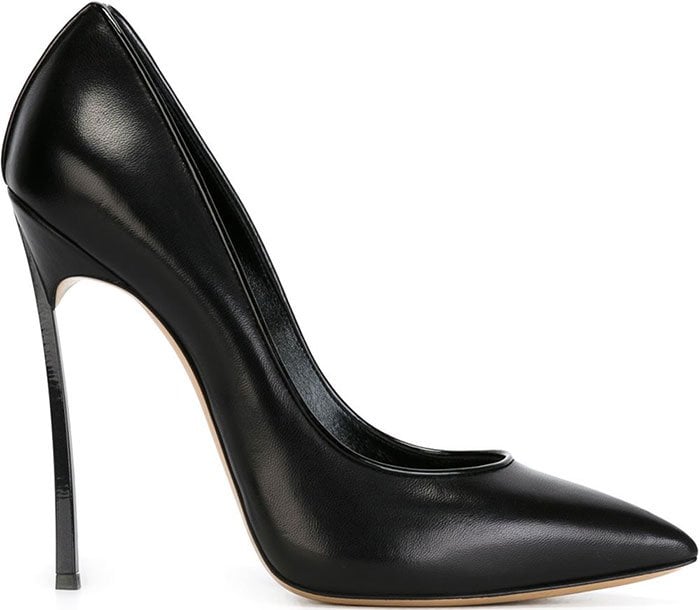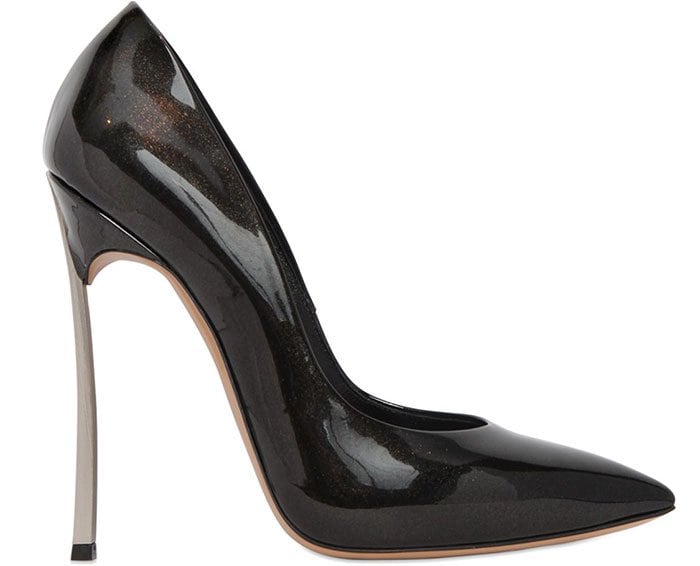 Credit: FayesVision / Brian To / WENN