A few weeks after Tom Holland confirmed his relationship with Zendaya, the couple was spotted attending this year's Ballon D'Or, an annual football award ceremony in Paris, France.
While they chose to walk the red carpet separately, the Spider-Man: No Way Home co-stars posed together inside the Theatre du Chatelet, with Tom wrapping his arm around Zendaya's waist.
View this post on Instagram
Rocking his long, curly hair, the 25-year-old actor looked handsome in a black tuxedo with a bow tie and a white shirt.
He posed on the red carpet alongside his brothers, Sam and Harry, who both sported a black suit and tie.
Tom Holland with his brothers Sam and Harry at the Ballon D'Or ceremony in Paris, France on November 29, 2021 (Credit: Mega / WENN)
The Euphoria star, meanwhile, was sensational in a vintage black dress from Italian luxury fashion house Roberto Cavalli's Fall 2000 collection.
With the help of her longtime stylist Law Roach, all eyes were on the youngest CFDA Fashion Icon winner as she showcased her slender curves in the form-fitting long black gown that features a high neck and quarter sleeves.
While it appears conservative from the front, the back part tells a whole different story.
Zendaya wows in a vintage Roberto Cavalli Fall 2000 black dress with an open back (Credit: Mega / WENN)
Showing her daring side, Zendaya's dramatic dress boasts an elaborate back design, featuring an intricate golden cage that replicates a human spine—probably a nod to one of Spider-Man's villains, Dr. Octopus.
Zendaya shows off her dress' intricate back detail, featuring a golden cage that replicates a human spine (Credit: Mega / WENN)
The vintage number was re-edited by Sicilian-born designer Fausto Puglisi, who shared a close-up look of the gown's back on his Instagram.
It shows the crystal-embellished twin snakeheads on the shoulder blades, with the entire metal design held in place by micro golden chains.
View this post on Instagram
As for her stunning facial features, the Greatest Showman star wore a neutral palette, highlighting her eyes with nude eyeshadow, eyeliner, and mascara.
Making sure her hair wouldn't get in the way of her dress' breathtaking feature, Zendaya wore a makeshift bob hairstyle, which also helped showcase her $795 "Mamma Jamma" gold hoops from American jewelry designer Jennifer Fisher.
Zendaya keeps her beauty look simple, wearing a fake bob hairstyle and neutral-colored makeup (Credit: Avalon / WENN)
She further accessorized with a few rings, including a Bulgari Magnifica ring, and slipped her feet into a classic pair of black pointed-toe pumps.
She opted for the popular "So Kate" pumps from Christian Louboutin, featuring sharp pointed toes, a dramatic arch, and 4-inch stiletto heels.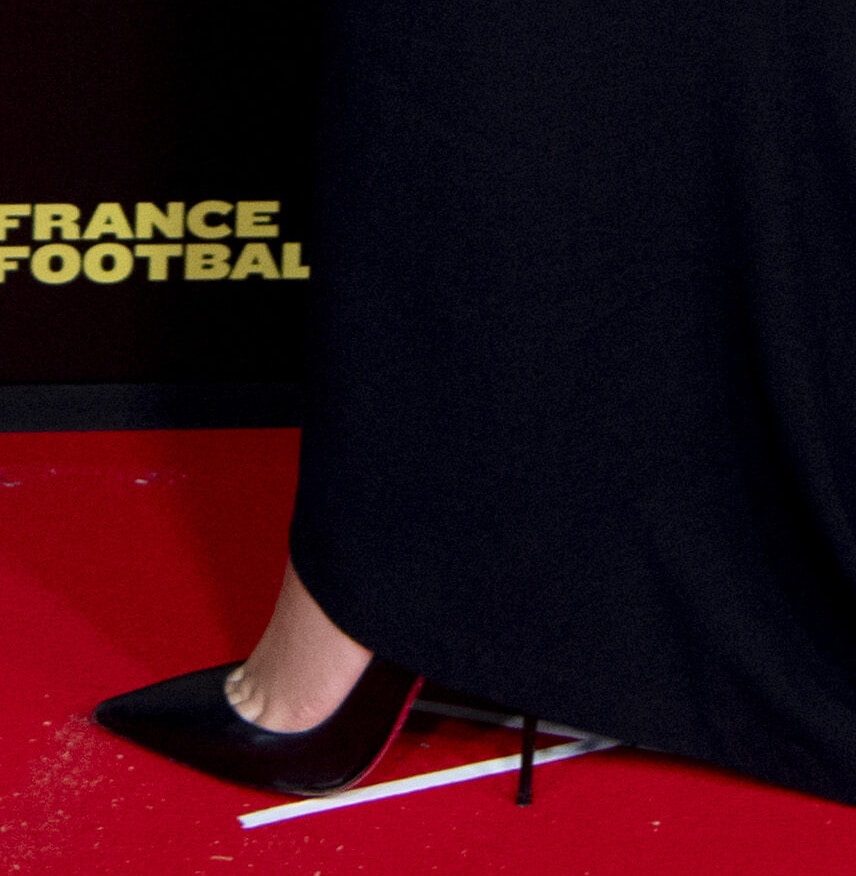 Zendaya pairs her stunning black gown with Christian Louboutin So Kate pumps (Credit: Avalon / WENN)
Christian Louboutin 'So Kate' Pumps, $745 at Net-A-Porter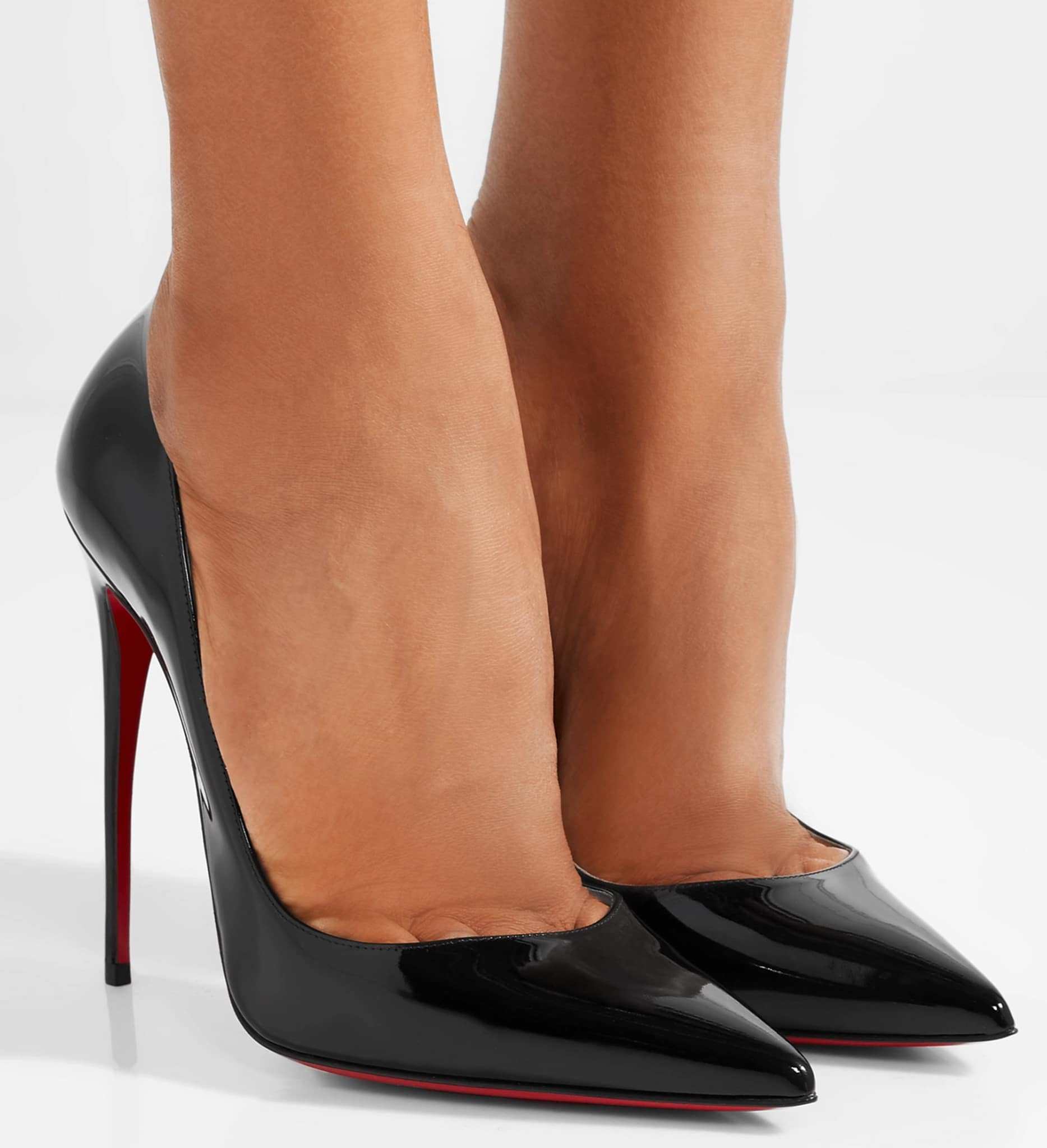 Christian Louboutin's So Kate pumps feature a classic pointed-toe design with a dramatic high arch
Tom Holland and Zendaya Address Kissing Photos
In a recent interview with GQ, Tom Holland addressed paparazzi photos of him kissing Zendaya in his Audi sportscar in July.
"One of the downsides of our fame is that privacy isn't really in our control anymore, and a moment that you think is between two people that love each other very much is now a moment that is shared with the entire world."
He added: "I've always been really adamant to keep my private life private because I share so much of my life with the world anyway. We sort of felt robbed of our privacy."
Not that they are not ready to make their relationship public rather, Tom said, "it's just that we didn't want to."
View this post on Instagram
As for his girlfriend, Zendaya told the magazine that the leaked paparazzi photos were "quite strange and weird and confusing and invasive."
"The equal sentiment [we both share] is just that when you really love and care about somebody, some moments or things, you wish were your own."
"I think loving someone is a sacred thing and a special thing and something that you want to deal with and go through and experience and enjoy amongst the two people that love each other," she added.