Jumping into one event after another, slipping into one outfit after the next, sitting on the makeup chair for hours — some celebrities may find this life too chaotic, or eventually routine, but in January 2016 Spider-Man: Homecoming star Zendaya was practicing gratefulness.
The actress shared her gratitude via Twitter right before the Golden Globes.
Zendaya wears her hair in a textured lob at the Art of Elysium 2016 HEAVEN Gala held January 9, 2016, in Los Angeles
Is Zendaya shorter than Tom Holland?
While you would not expect her to be super tall, Zendaya is above-average height and towered over her co-star Tom Holland in the 2017 American superhero film Spider-Man: Homecoming.
Measuring 5'10" (178 cm), she is significantly taller than Tom Holland, who measures 5'7″ (170 cm). The Greatest Showman actress even worried she would not get the role of Michelle in Spider-Man: Homecoming due to her height.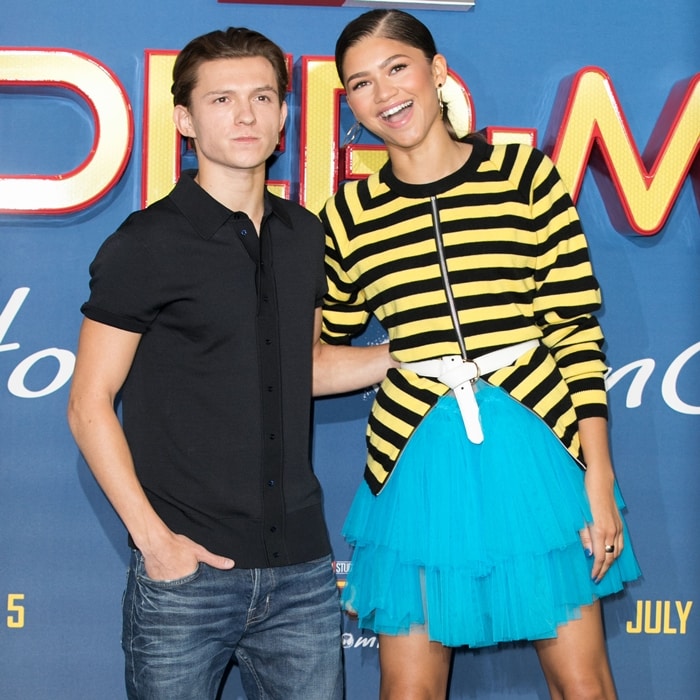 Tom Holland is significantly shorter than his Spider-Man: Homecoming co-star Zendaya
"I was worried because he's so much shorter than me. I was like, 'Damn it! It's going to be weird because I'm super tall.' But then we ended up doing the audition sitting. So that was good," she said in an interview with Variety.
"I was a gymnast when I was a kid, so I did a backflip, just to show Marvel that I could do that sort of stuff. I was like, 'Hi, I'm Tom Holland.' Backflip. 'I'm from London.' Side flip. 'I'm five-foot-seven.' Front flip. I had a lot of fun making those tapes," Tom Holland told The Hollywood Reporter about his height.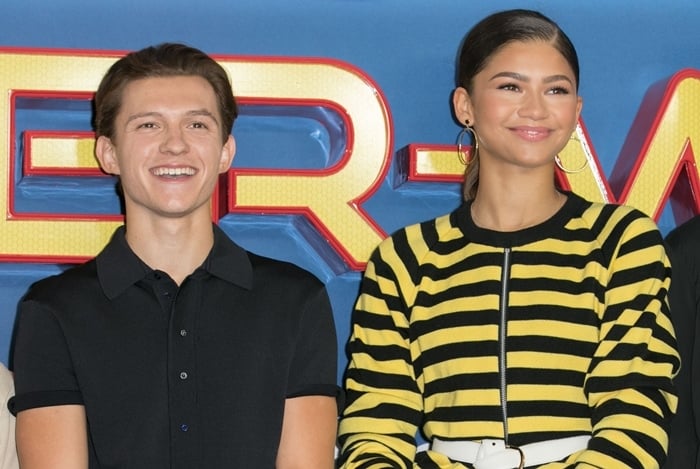 Zendaya worried that her height difference with Tom Holland would stop her from landing her role as MJ in the Spider-Man
"Basically, you have to do a thing called an Ident, which is where you sent in a self-tape from a script that they sent you," he recalled about his audition for Spider-Man: Homecoming in a roundtable interview with The Philippine Star.
"But before that, you have to give a brief summary of who you are and say how tall you are. Every actor lies so I told them I am five foot ten!"
Zendaya is much taller than Tom Holland when wearing high heels
A day before the Golden Globes, Zendaya was photographed at the Art of Elysium 2016 Heaven Gala in Los Angeles.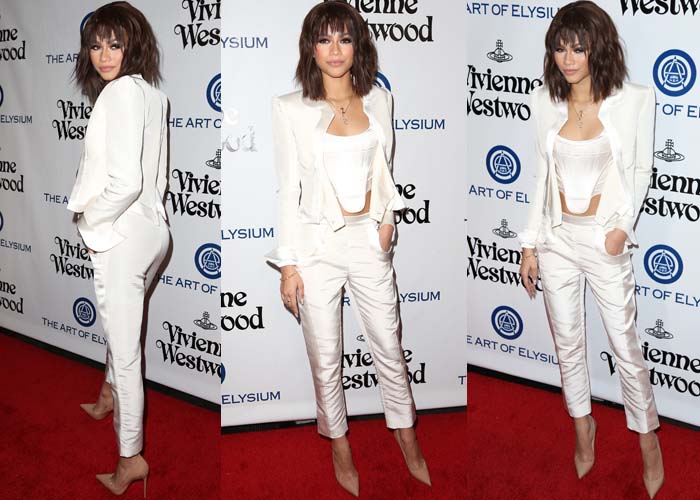 Zendaya wears a two-piece white suit on the red carpet
Zendaya totally nailed androgynous dressing on the red carpet of the Art of Elysium x Vivienne Westwood event, showing up in a white two-piece suit with a cropped top underneath.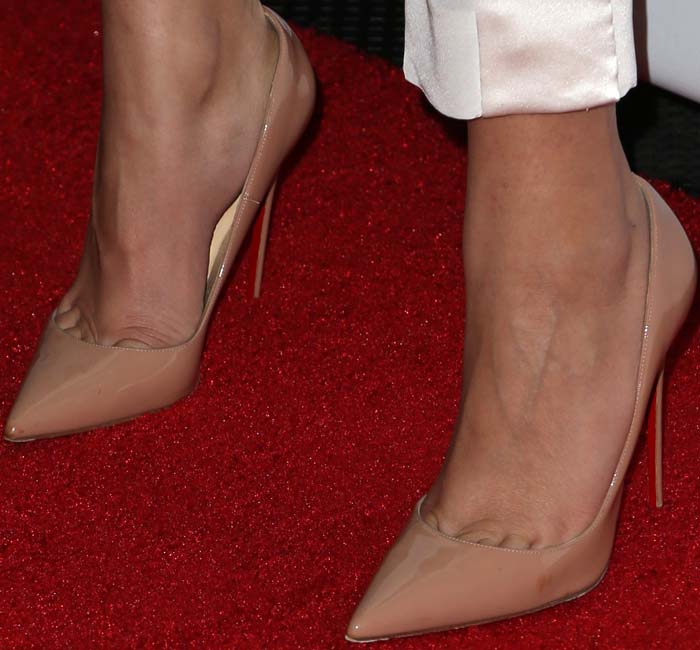 Zendaya's feet in nude Christian Louboutin pumps
The then 19-year-old showed off her feet in nude "So Kate" heels from Christian Louboutin for her understated look.
Zendaya accents her two-piece white suit with several personalized necklaces
It must have been the dream of finally walking on the Golden Globes red carpet that got Zendaya to pause and revel at the moment.
We totally get her, though, since it had been an amazing journey for the teenager (and yes, she was still a teenager).
Zendaya takes a moment to say thank you
Get these classic go-to pumps from Christian Louboutin at Mytheresa and Nordstrom.
Christian Louboutin "So Kate" Patent Leather Pumps, $675
Credit: Brian To / Guillermo Proano / FayesVision / WENN / Lexi Jones / Oscar Gonzalez