While pumps and sandals are fantastic footwear choices, have you considered wearing stiletto ankle boots or booties?
Open-toe booties can provide more edge than other shoes. The toe-baring design gives off that mysteriously sexy vibe — showing just a tiny bit of skin without being too blatant about it. It spices up a look and makes it a tad more interesting.
You'll be amazed at how versatile open-toe booties can be. They go with practically any outfit, are appropriate for most occasions, and can be worn in most kinds of weather.
They look great with shorts, jeans, skirts, dresses, and even evening gowns. Just see below how some of Hollywood's leading stars have worn them in the past:
1. Casual or Party
Whether you'll be doing some quick shopping or going to a cocktail party, open-toe booties will help you look great while engaging in these activities.
They add some oomph to an ordinary pair of jeans and make a simple top-with-short-skirt look party-fabulous.
Casual
Kendra Wilkinson out shopping in jeans at Create and Barrell at The Grove in Los Angeles on October 26, 2010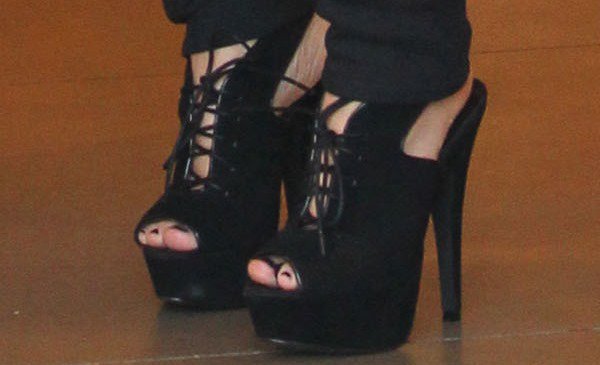 Kendra Wilkinson shows off her toes in black open-toe booties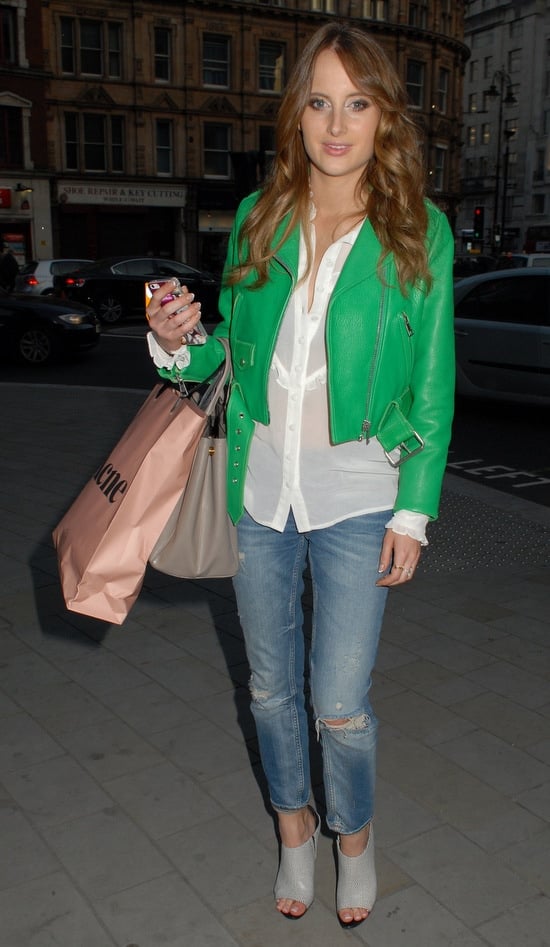 Rosie Fortescue at the launch party for the Odabasj and Macdonald collection at the ME Hotel in London, England, on June 25, 2013
Party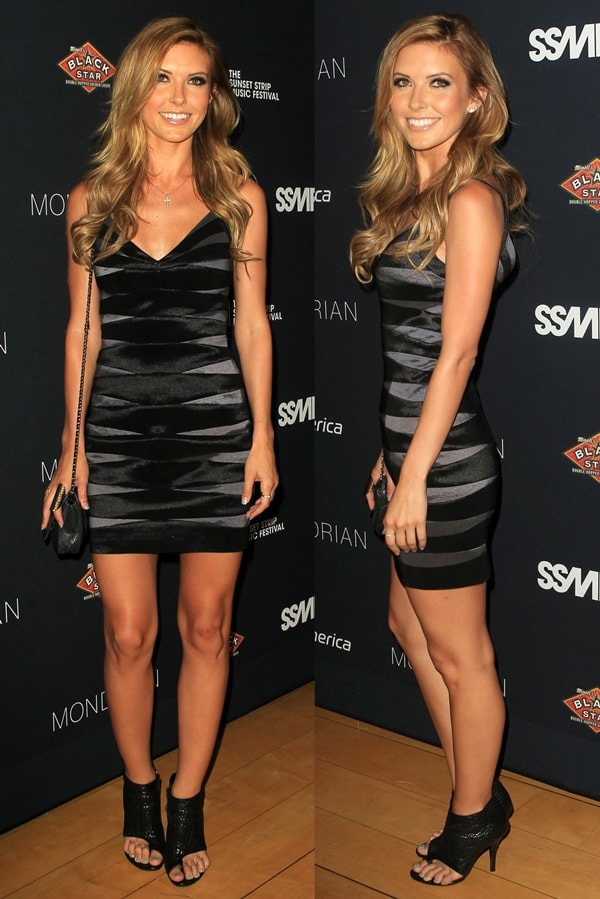 Audrina Patridge flaunts her legs in a mini dress at the 5th Annual Sunset Strip Music Festival at SkyBar in Los Angeles on August 17, 2012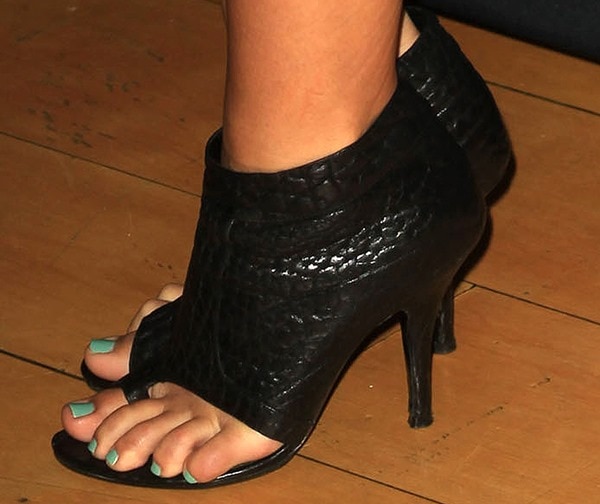 Audrina Patridge displays her sexy feet in black booties
Audrina Patridge on a night out at Hemingway's Lounge in Hollywood, California, on August 18, 2013
2. With Dresses and Pants
Pants paired with open-toe booties give off a tough-yet-sexy vibe, while dresses matched with open-toe booties are more on the feminine-with-an-edge style.
Both looks are fabulous options, and choosing one over the other largely depends on what style you want to channel.
Dresses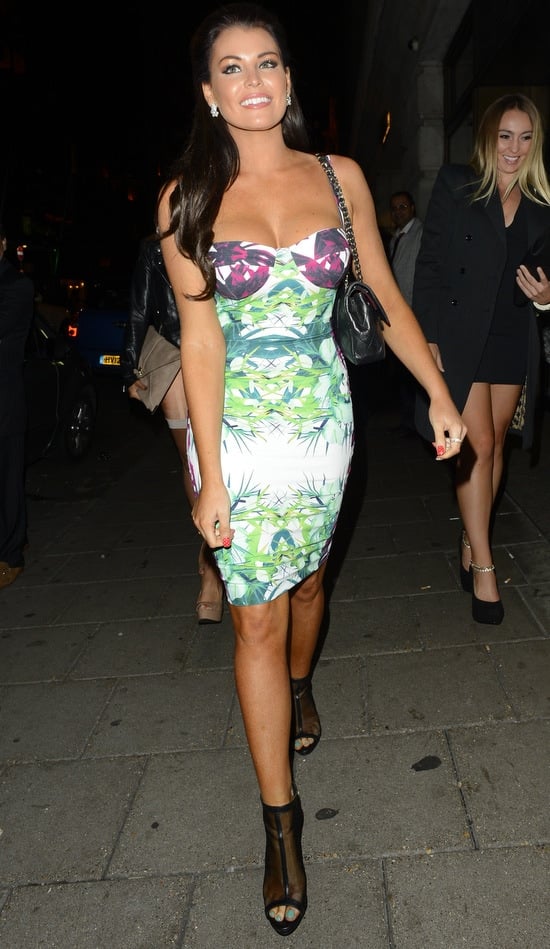 Jessica Wright flaunts her legs while leaving Novikov in London, United Kingdom, on August 17, 2013
Louise Roe displays her sexy legs at MTV EMA's 2012 photocall in Frankfurt, Germany, on November 9, 2012
Pants
Gwen Stefani and members of her band No Doubt leaving lunch at Porta Via in Beverly Hills, California, on December 1, 2012
Emma Roberts rocks leather pants at the world premiere of 'The Lone Ranger' at Disney California Adventure Park in Los Angeles on June 22, 2013
3. Any Season
Spring and Summer
As opposed to regular closed-toe booties, open-toe booties are for obvious reasons most popular during spring and summer.
If you want to go out in the sun in style, forgo the comfortable-yet-not-so-interesting and go for a pair of the more alluring open-toe booties.
Kym Marsh flaunts her legs at White Lion pub in Manchester, England, on July 27, 2013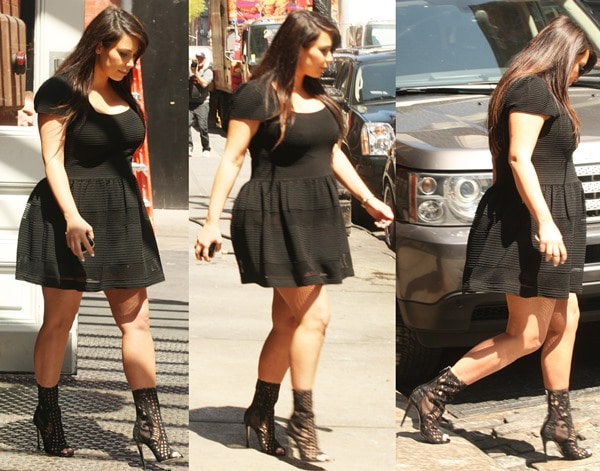 Kim Kardashian departing from her Manhattan hotel in New York City on April 24, 2013
Do you like her black Balmain heeled boots?
Kim Kardashian rocks black open-toed Balmain booties
Fall and Winter
Fall is, of course, a good time to wear open-toe booties. While the weather isn't exactly warm, on most days you may not feel the need to cover up your toes.
Match your open-toe booties with layered separates (tops, jackets, cardigans, or scarves), or wear your pair with a short, leg-showcasing skirt. A dress and a topper like the ones Katie Holmes wore below would also be a great choice.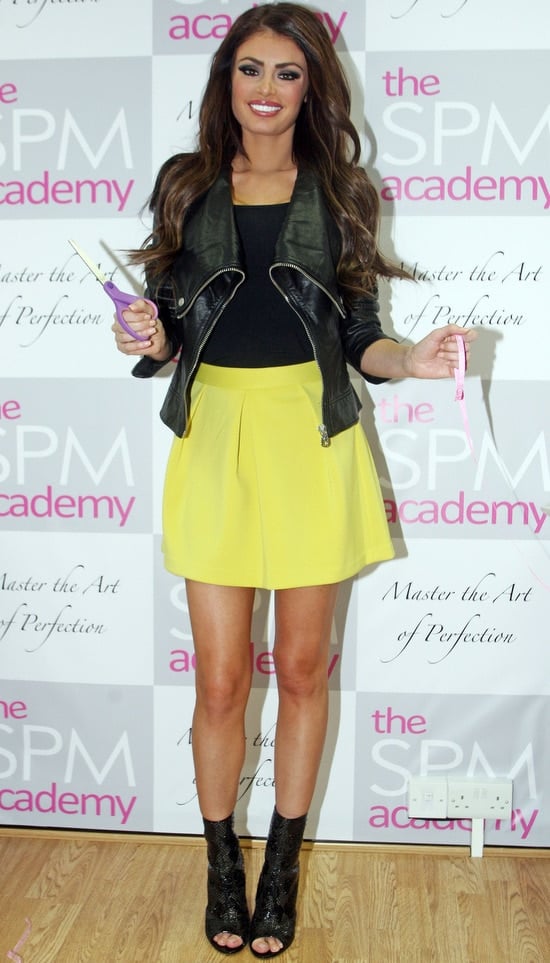 Chloe Sims at the opening of a new cosmetic surgery establishment, SPM Academy in Essex, England, on May 5, 2012
Katie Holmes arriving at her home in Manhattan, New York City, on March 27, 2012
Can't wait to try any of these styles? Which one would you rock first? You can shop for open-toe booties at Nordstrom.
Credit: C. Smith / FayesVisison / HNW / iPhoto / Lia Toby / Michael Carpenter /
Owen Belny / Pop / Try CW / Michael Wright / WENN / Apega