While we like to think that there isn't a rulebook in fashion, our shoes are an exception. Not only are there practicalities involved with wearing certain shoes, but there are also social standards.
Peep-toe and open-toe shoes are the first styles that come to mind. These shoes are the subject of fierce controversy in the fashion world. When can you wear peep-toe shoes? Should you ever wear open-toe shoes?
One of the most common questions involving this style of shoe is whether it's office appropriate. Unlike traditional high-heels like the sling-back or court heel, open-toe shoes are rarely appropriate to wear to work.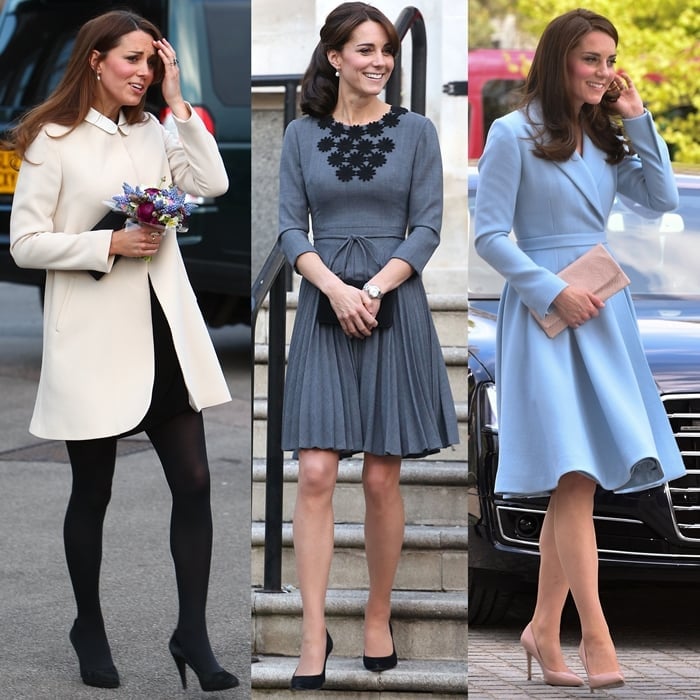 Catherine, Duchess of Cambridge, GCVO, is always seen in closed-toe heels, as open-toed shoes are considered informal footwear in royal circles (Credit: Lia Toby / WENN / ATP)
If you're a follower of royal fashion, you'll know that open-toed shoes are a no-go for working royals as they're viewed as being informal shoes.
Workplaces that have a more casual dress code might allow you to wear peep-toe shoes. Open-toe shoes are usually not appropriate for most offices.
Some workplaces make specific references to open-toe shoes in their employee handbook, so it's worth checking if your employer has dress code regulations. If your office doesn't allow flip-flops, they likely won't be a fan of your open-toe shoes.
A pair of black peep-toe heels of a moderate height, like the Bandolino Rainaa pumps from Zappos, are likely to be appropriate for most office settings. Peep-toe shoes are more formal than open-toe shoes as they have a more conservative silhouette.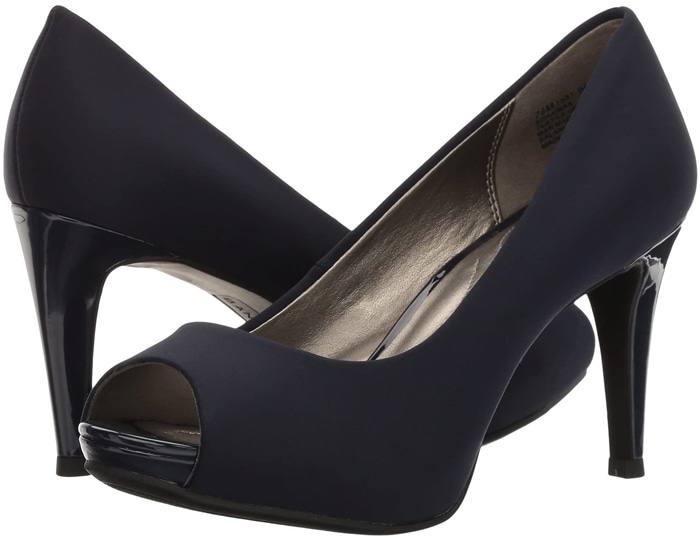 Featuring a peep-toe silhouette, easy slip-on styling, and a platform with a slim wrapped heel, this Bandolino pump is a comfortable pair of shoes to wear to work
If you want a pair of peep-toe heels for the office, choose a neutral color in patent leather with a mid-height heel.
You'll also want to keep your outfit office-appropriate with a longer hemline and higher neckline to balance out the peep-toe shoes.
For comfy, casual workplace attire, Nordstrom recommends pairing Vince Camuto's Avira slide sandals with an elastic-waist jumpsuit and a spacious tote handbag.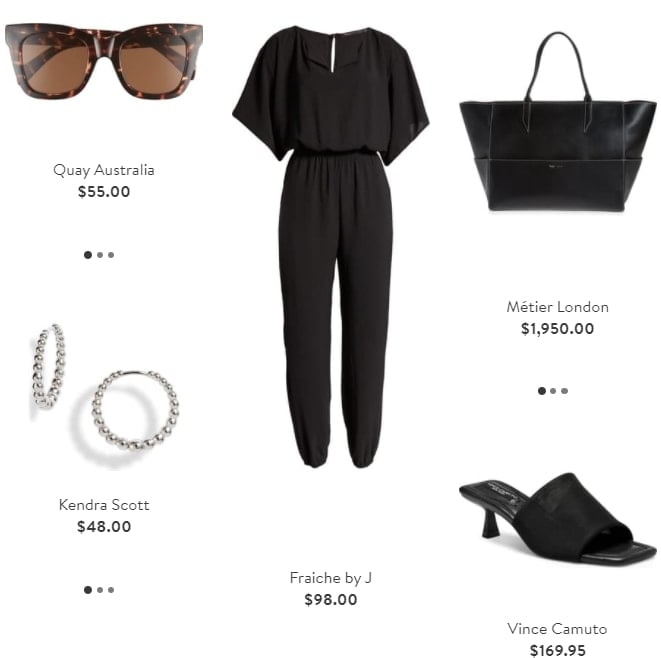 Women's business outfit with classic open-toe slide sandals and a split neck jumpsuit with floaty kimono-style sleeves
When should you wear open-toe shoes? These kinds of shoes are a go-to during the summer months when the temperature rises.
If you're heading to a summer wedding, you might want to consider experimenting with this shoe style. Events that are listed as having a black-tie dress code on the invitation are not open-toe shoe appropriate.
Peep-toe heels are a popular choice of shoes for a bridal party, who take advantage of the peek-a-boo style to add a touch of playfulness to their outfit. Peep-toe shoes are sexier than open-toe shoes, making them the perfect choice to wear for date nights or going out on the town.
The functionality of open-toe shoes will also determine whether you can wear them to work. While Carrie Bradshaw might have shown that it's possible to wear these shoes in the snow, it's not ideal.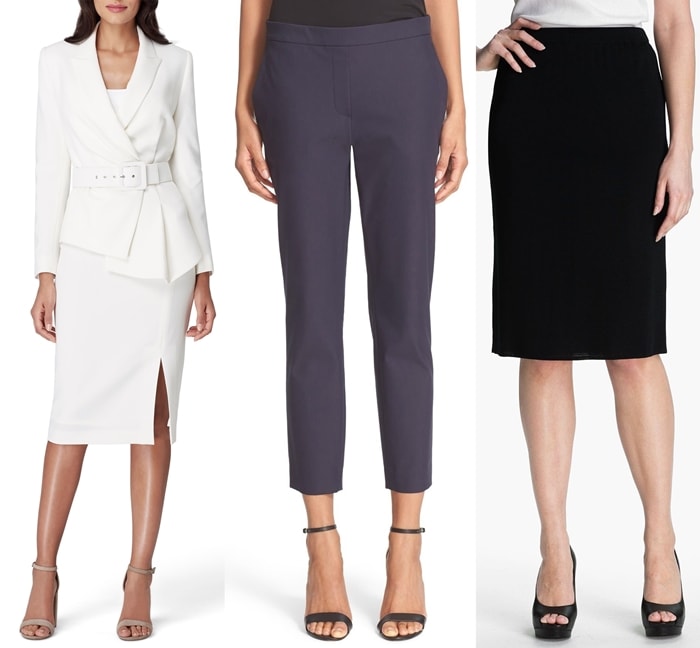 A two-piece asymmetrical belted suit, slim-fitting trousers, and classic straight skirt styled with open-toe and peep-toe shoes
You should save your peep-toe shoes for when the weather is warmer and the occasion calls for something a little sexier than a court shoe.
You can wear open-toe shoes with anything from jeans and a t-shirt to a body-con dress. Adding a pair of peek-toe shoes is an easy way to give any outfit a sexy flare.
Most of us think of open-toe shoes as a spring and summer essential, but peep-toe boots give you the option of carrying the style through to fall and winter.
Open-toe booties are an ideal transitional piece between seasons and offer your shoes a little extra protection when the temperatures start to drop. If the weather forecast is calling for snow or rain, you'll want to leave your peep-toe shoes at home.