Derby Shoes, Heels, Flats, Boots and Sneakers for Women
While often confused with Oxfords, Derby is a style of boot or shoe characterized by quarters with shoelace eyelets that are sewn on top of the vamp. This construction method, also known as "open lacing", contrasts with that of the oxford.
Below you'll see how some of our favorite celebrities styled their Derby shoes!
After shunning the runway to pursue a new career in acting, Cara Delevingne has decided to take her career in…
We always like it when celebrities re-wear their favorite styles, and Viola Davis is no exception. The "Best Supporting Actress"…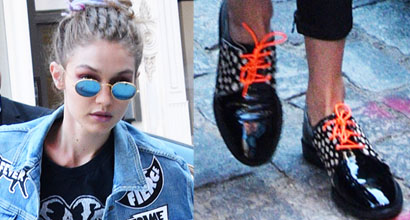 Gigi Hadid may have made headlines for her celebrity prankster attack during New York Fashion Week, but can we please talk about her…
What lawsuits? Even though she's in the middle of court drama over some of her Honest Co. products, Jessica Alba showed…
As if we weren't getting enough of the Jenner-Kardashian brood all over our social media feeds, Kendall Jenner has decided to open…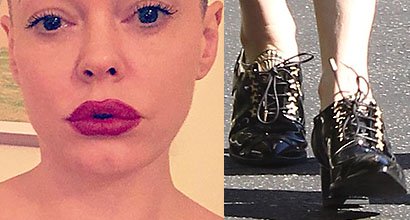 Rose McGowan has recently taken a very strong stance against sexism in Hollywood castings and Caitlyn Jenner's shallow understanding of being a…
Kat Graham hit the red carpet in unique Derby shoes from Coliac at the premiere of FX's 'American Horror Story:…
Kendall Jenner was spotted leaving Four Seasons Hotel George V on her way to a Parisian bookstore for a shopping…
Being a celebrity in Hollywood makes it hard to tell your real friends apart from those who hang around for personal…
Scarlett Johansson is back in fine form at the premiere of 'Captain America: The Winter Soldier' in London after captivating in…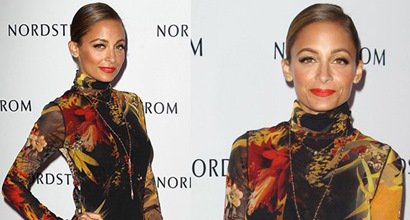 We've always considered Nicole Richie to be not only fashion-forward but also always ahead of the game. Sure, she wasn't…
We hear the boy-meets-girl style is one of fall's top trends; are you ready to rock some borrowed-from-the-boys fashion for…