Plaid Shoes, Heels, Sandals, Boots and Sneakers for Women
Please subscribe to
our newsletter
to receive updates from Your Next Shoes. This post may contain affiliate links. Please see our
disclosure
for more details.
We've got three adorable sandals from Jessica Simpson lined up for you today. Which pair is your favorite? Retro-Inspired Divene…
Expertly crafted for both style and function, this sleek wedge bootie with buffalo plaid panels pairs waterproof full-grain leather and…
Just like our friends at Bergdorf Goodman, we can't stop staring at these pointed-toe pumps in colorblock plaid print from…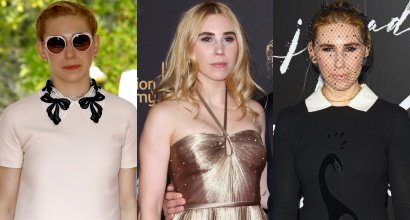 Zosia Mamet brought her style A-game this month as she breezed through three contrasting looks in a matter of days….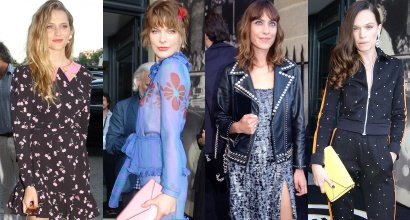 The front row of Miu Miu's Cruise 2018 runway presentation featured a slew of muses clad in inspiring footwear. The…
Remember when Emma Roberts decided to cut her hair short to celebrate the final filming of "Scream Queens?" We're guessing she missed…
Krysten Ritter was spotted looking pretty in prints outside Chelsea Post Studios for a guest stint on 'The Wendy Williams…
Both newcomers to Your Next Shoes, Natalie Zea and Sarah Rafferty wore some amazing shoes to the Audi Golden Globe…
If you're getting tired off seeing Miley's midriff and tongue, then we're sorry to report that the 21-year-old once again…
Lady Gaga has been making rounds everywhere to promote her newest album "Artpop". Her promo tour made a stop in…
Sophia Webster is a master at creating shoes that celebrate a woman's identity and individuality without alienating those who are…
While it is nice to see celebrities rocking designer gowns on the red carpet, we are also curious to see…
Press previews always get the good stuff first, so while images of the Giuseppe Zanotti fall/winter 2013 shoes are readily…
I already feel like a broken record but I'm going to say it one more time anyway – this fall,…