Available at Jimmy Choo for $1,595, Jimmy Choo's Ocean sandals are ready to make a statement this summer!
Crafted in Italy from latte nappa leather, this beautiful pair features wide ruched leather detailing and a light pink glass embellished bracelet on the right toe strap and left ankle strap.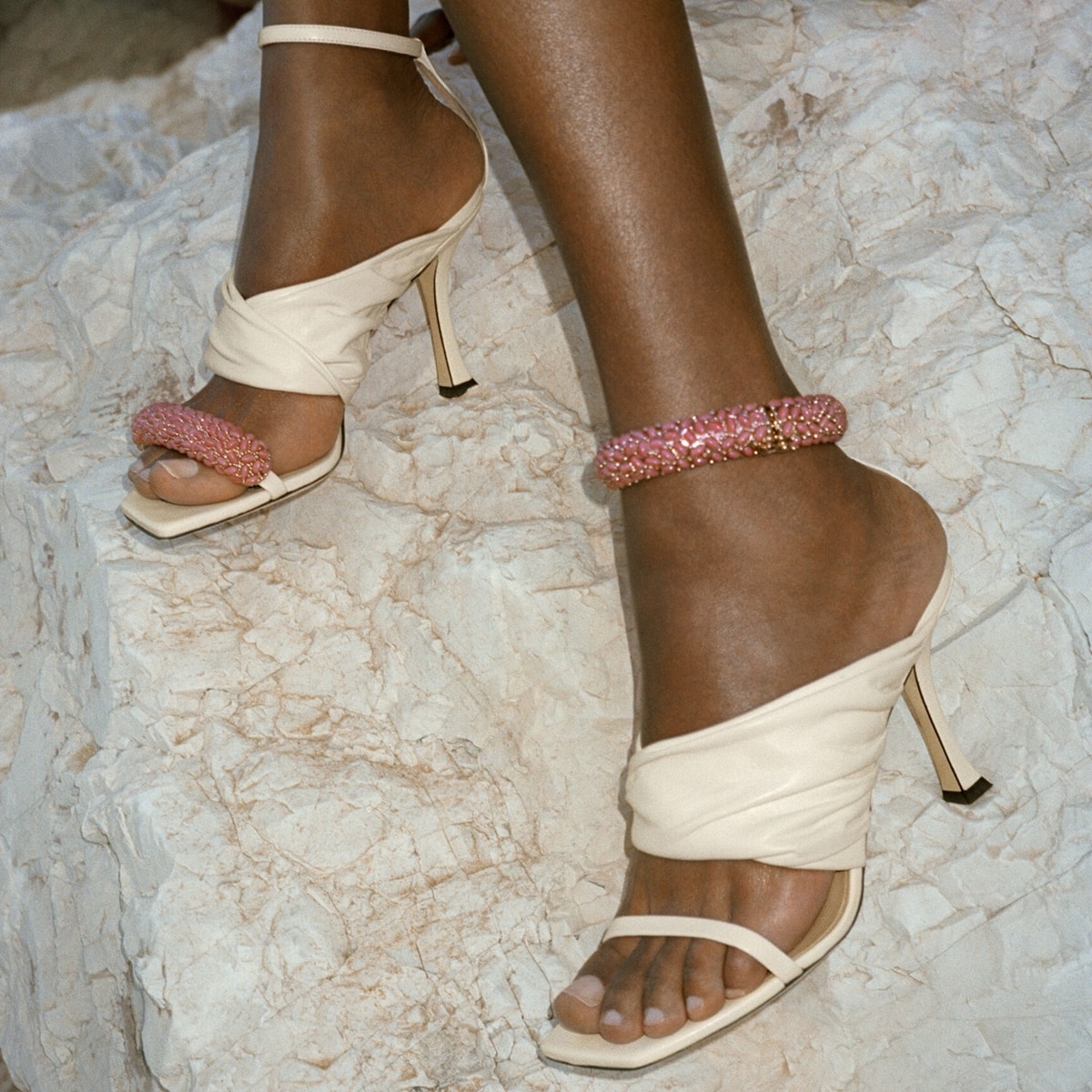 Jimmy Choo summer sandals featuring a light pink bracelet that is embellished with glass stones
One of our favorite shoes from the British high fashion house's Summer 2021 Collection, it is finished with a square toe and sits on a 90mm curved heel.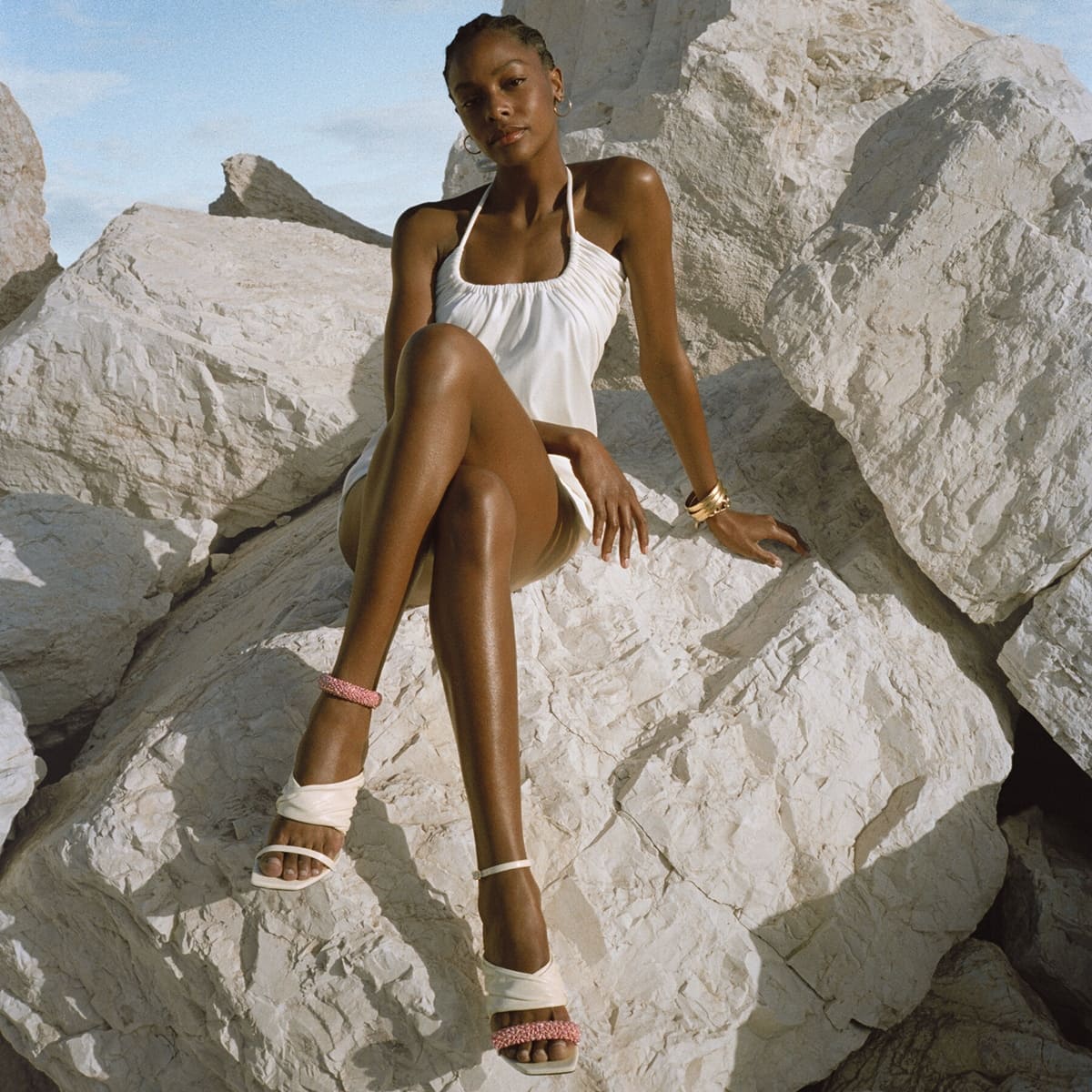 Model wearing Jimmy Choo's Ocean 90 summer sandals featuring a pink bracelet
Although they come without the pink bracelet, you can also buy the Ocean sandals in multicolored gel snake printed leather and caramel nappa leather.
Colorful gel snake printed leather sandals with wide ruched sunbleached nappa leather detailing, a delicate latte strap across the toe, a refined gold-tone ankle strap and buckle fastening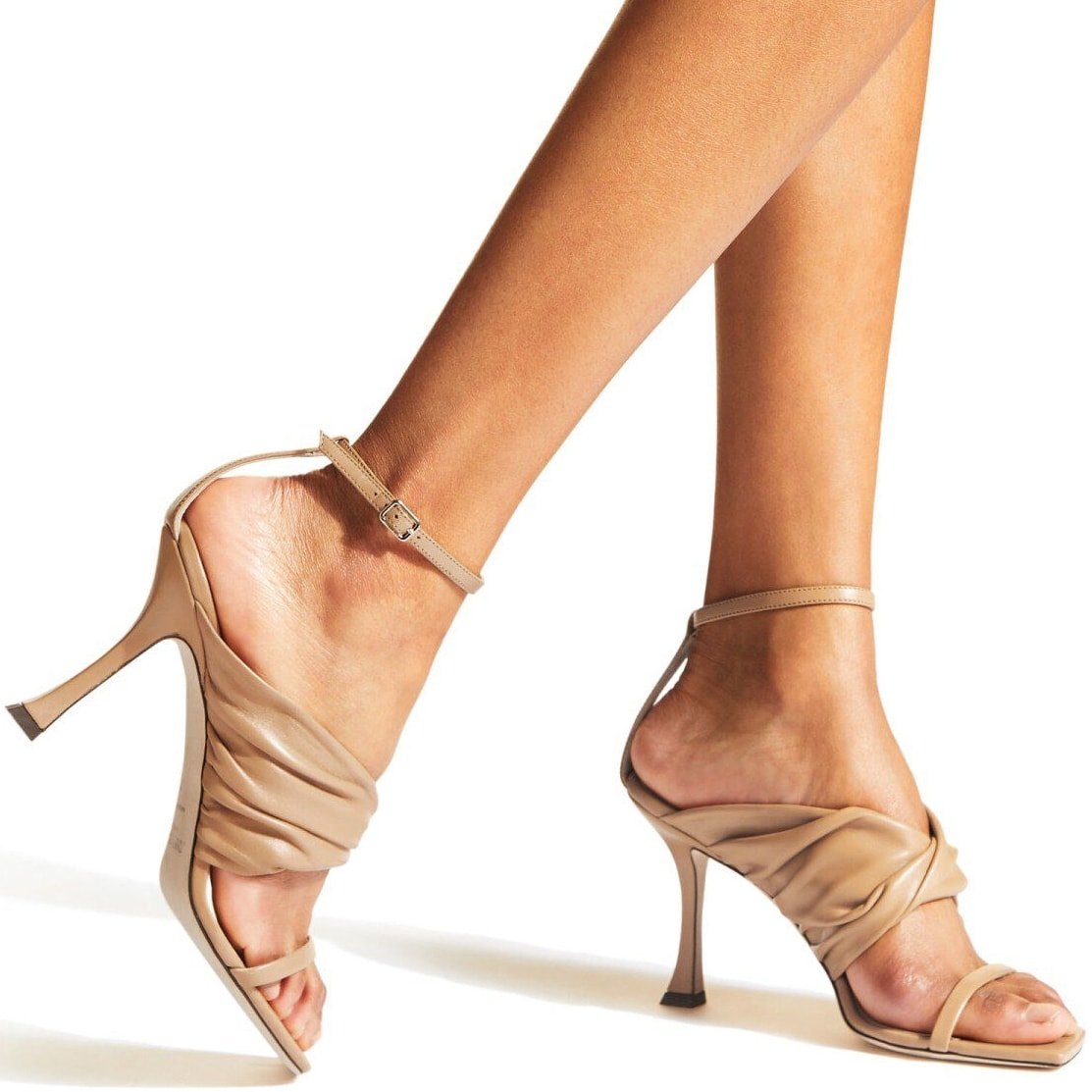 Jimmy Choo's caramel leather Ocean sandals are finished with a squared-toe and sit on a 90mm curved heel