In February 2016, Tanner Hall actress Rooney Mara was one of many stars present at the exclusive Oscars Nominees Luncheon held in the Grand Ballroom at the Beverly Hilton Hotel in Los Angeles.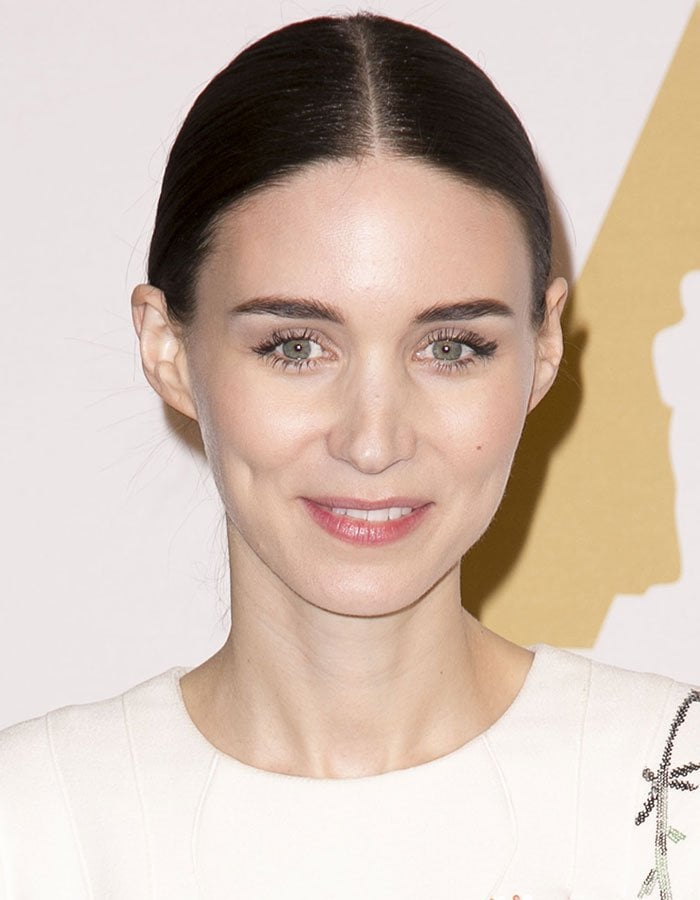 Rooney Mara wears her hair back at the 88th Oscars Nominees Luncheon held on February 8, 2016, at the Beverly Hilton in Los Angeles
7 years earlier, she starred with Georgia King, Brie Larson, Amy Ferguson, Tom Everett Scott, and Amy Sedaris in the coming-of-age drama Tanner Hall.
Following the film's world premiere as an Official Selection at the Toronto International Film Festival in September 2009, the stars of the movie also attended the New York screening of "Tanner Hall" at the School of Visual Arts Theater in April 2010.
Rooney Mara was 24 years old when Tanner Hall was released in September 2009
Originally auditioning for the supporting role of Lucasta, Rooney was cast in her first leading role after impressing directors Tatiana von Fürstenberg and Francesca Gregorini.
"We cast her as our lead and she had never been in a feature before. She was very nervous about taking the part, she was like 'Just give me a smaller part, I don't know if I can carry a whole movie.' But the thing about [Rooney is] she's so strong, and she's so brave," Furstenberg said in an interview with IndieWire.
"She did the storyline with Tom Everett Scott the first week. She is not a 'Look at me' attention-starved actor at all, it really all does come from within. She's like a conduit…she doesn't care about whether she gets [camera] coverage or not…she's inspired by what she's doing, and she's absorbing everything in the world around her and she's recycling it back. She's such a brave person, I'm not surprised [at her rise to fame]."
When the film was released on September 14, 2009, Rooney Mara was 24 years old. For her portrayal of Fernanda ("Fern"), she won the Stargazer Award at the 2010 Gen Art Film Festival. Her co-star Brie Larson was 19 at the time and turned 20 on October 1, 2009.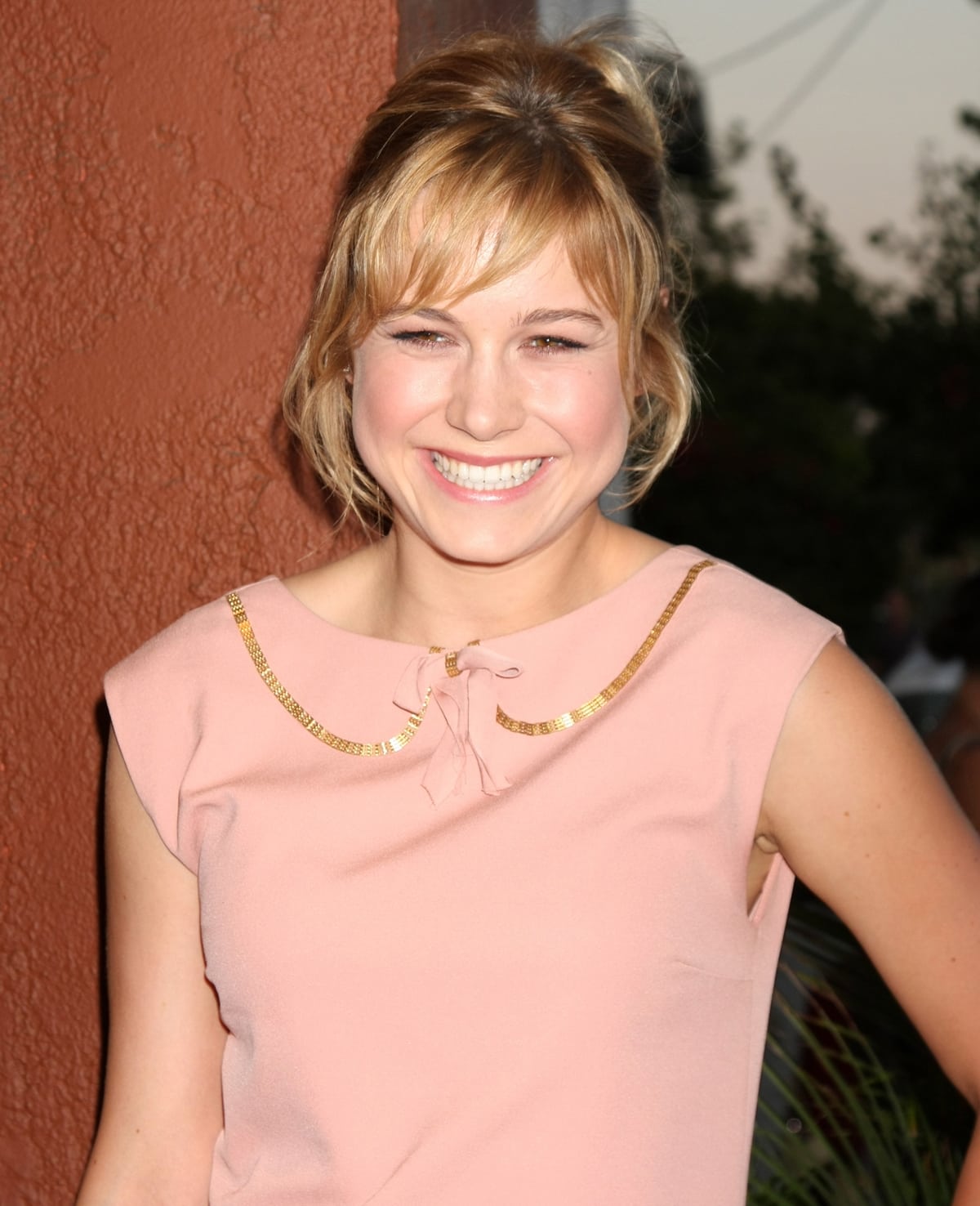 Brie Larson was 19 years old when Tanner Hall had its world premiere at the Toronto International Film Festival on September 14, 2009
The then 30-year-old actress was nominated for Best Supporting Actress for her performance in "Carol" at the 2016 Academy Awards.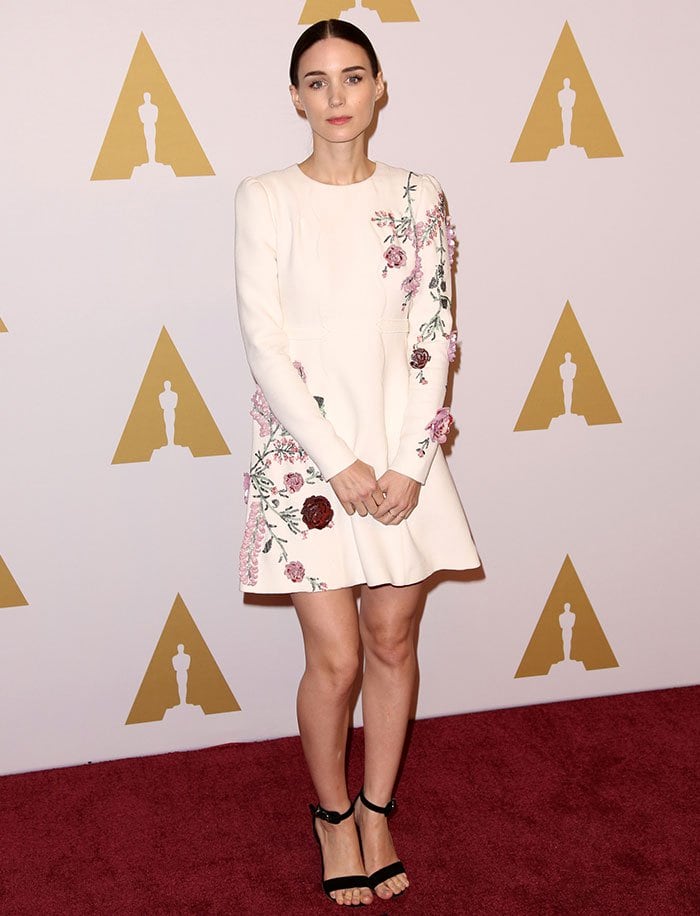 Rooney Mara wears a Giambattista Valli mini dress on the red carpet of the Oscars Nominees Luncheon
Rooney is known for her edgy and Gothic style, but the Girl with the Dragon Tattoo star kept it feminine in a white mini dress for the event.
She donned a long-sleeved mini frock from Giambattista Valli's Spring 2016 collection, which featured multi-colored floral embroidery and a thigh-skimming A-line skirt that showed off her legs.
Rooney Mara wears a long-sleeved embroidered Giambattista Valli dress on the red carpet with a pair of black ankle strap sandals
Rooney kept things simple, choosing to accessorize the ladylike look with only a pair of black ankle-strap sandals.
She pulled her dark hair back into a neat bun with her signature razor-sharp center parting and kept her makeup light with eyeshadow, pink lipstick, pinkish blush, and defined brows.
Rooney Mara wears Giambattista Valli and Balenciaga on the red carpet
Rooney picked a classic pair of black suede ankle strap sandals by Balenciaga, which featured buckled ankle straps, open toes, and about four-inch heels.
Unfortunately, these Balenciaga sandals are no longer available for purchase.
Rooney Mara's feet in Balenciaga sandals
Credit: Brian To / WENN / Nikki Nelson