Taraji P. Henson has been sweeping 2016 off its feet and it's only the first week of February. The actress is showing no signs of stopping.  She just claimed the Best Actress in a TV Series win at the Golden Globes, and now Taraji's taken home the Outstanding Actress in a Drama Series award at the 2016 National Association for the Advancement of Colored People (NAACP) Awards.
Did we mention it was her sixth Image Award?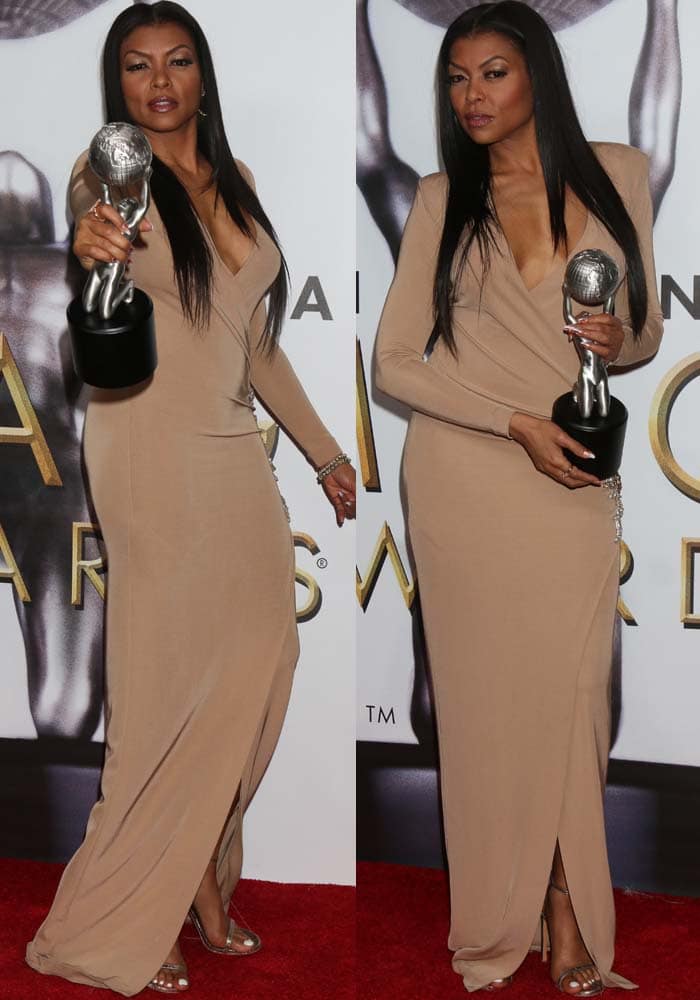 Taraji looked stunning in a beautifully-fitted dress by Balmain (available at Selfridges), which featured a gorgeous crystal embellishment on one side. The actress turned to Kimberly McDonald for her jewelry, and finished off her look with a pair of metallic Stuart Weitzman "Nudist" heels.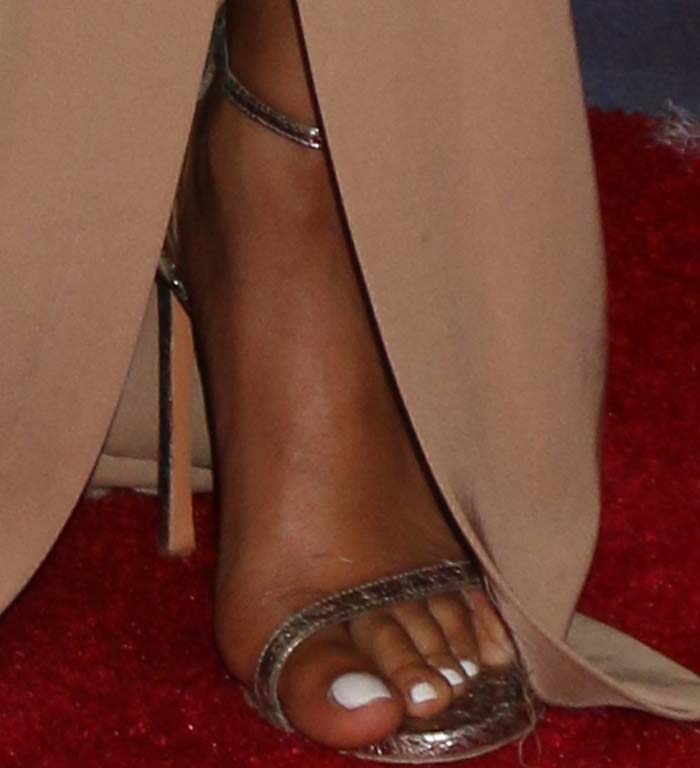 Taraji P. Henson at the 47th NAACP Image Awards held at the Pasadena Civic Auditorium in Pasadena on February 5, 2016
After thanking the folks who helped to advance her career, Taraji added "we don't need to ask for acceptance from anyone," which was followed by audience applause.
See her entire speech below:
Get the Stuart Weitzman "Nudist" sandals in all sorts of glitter and metallic gorgeousness at Bluefly.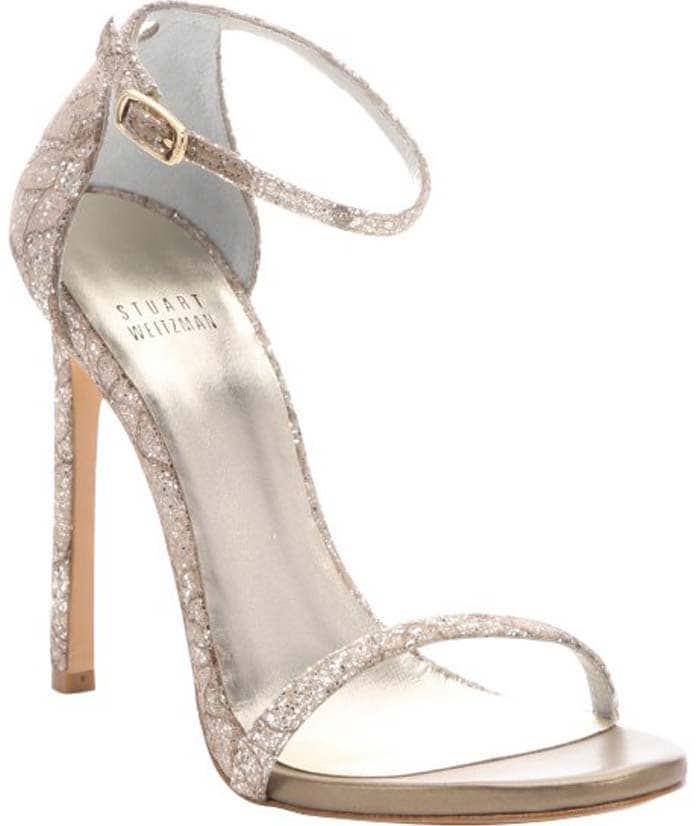 Stuart Weitzman Quartz Sugar Lace And Glitter 'Nudist' Stiletto Sandals, $340 (original: $398) at Bluefly
Stuart Weitzman Pewter Glitter Lamé 'Nudist' Stiletto Sandals, $340 (original: $398) at Bluefly
Credit: Nicky Nelson / WENN