While they dated for a year and a half, Jessica Simpson and Tony Romo never married. They started dating in November 2007 when she was still in the midst of her split from Nick Lachey.
Jessica Simpson and boyfriend Tony Romo leave the Lakers game at the Staples Center in Beverly Hills on June 4, 2009
"The cute story is that my family and I were watching a Cowboys game," Jessica explained in an interview with Glamour in April 2008.
"I was going through my divorce and — Tony would die if I told you this — but (on television there was a story) about him. They said his celebrity dream crush was Jessica Simpson."
Meeting for the first time a year and a half later, they kissed on their first date.
"The fact that this guy, on our first date, in the first 10 minutes of dinner, wanted to lean over the table and say, 'This is my girl and I want to kiss her' — our first kiss in front of everybody — was awesome."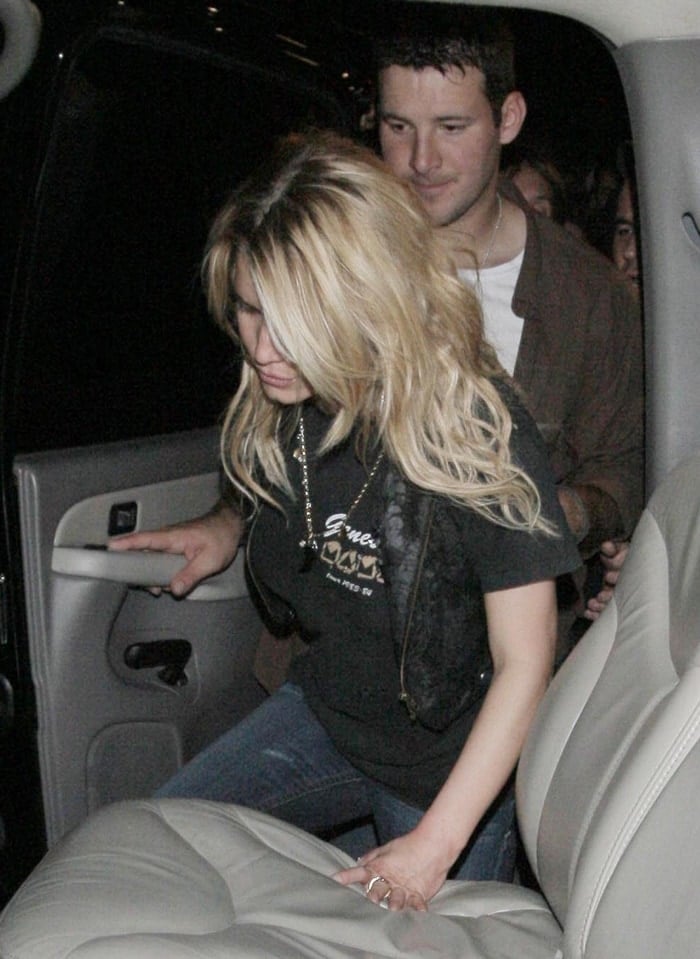 A very tipsy Jessica Simpson is helped into her car by boyfriend Tony Romo after seeing '80s metal/hard rock tribute band Metal Skool perform at the Key club on the Sunset Strip in Hollywood on January 28, 2008
She broke up with Tony Romo, at the time a quarterback for the Dallas Cowboys, on July 9, 2009, just one day before her 29th birthday.
"She is heartbroken," a source told People after the breakup. "She loves Tony. But it's been difficult lately. He's busy with his career and she's getting ready to shoot her show (The Price of Beauty). They decided to part ways."
Who is Tony Romo's first wife?
Tony Romo, an American football television analyst and retired quarterback with a net worth of $70 million, married American journalist Candice Crawford on May 28, 2011, at Arlington Hall in Dallas.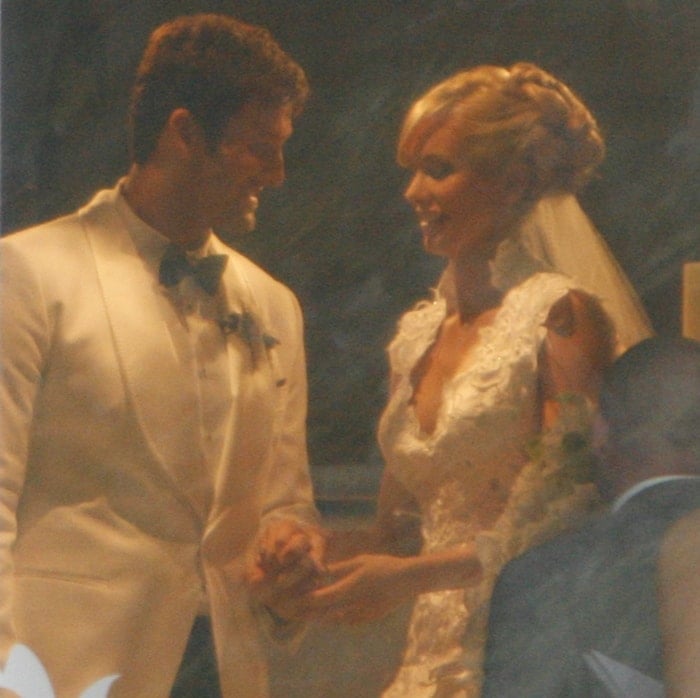 Dallas Cowboys quarterback Tony Romo tied the knot with pageant queen and TV reporter Candice Crawford at Arlington Hall, a historic mansion on the grounds of Dallas' Lee Park in Dallas, Texas, on May 28, 2011
They started dating in the summer of 2009 shortly after the end of his relationship with Jessica Simpson. Meeting when she interviewed him as part of her internship, they have three sons: Hawkins Crawford Romo was born on April 9, 2012, followed by Rivers Romo on March 18, 2014, and Jones McCoy Romo on August 23, 2017.
According to The Dallas Morning News, in February 2020 Tony Romo signed a new deal with CBS worth $180 million over the next 10 years.
Reporter Candice Crawford (L) and professional football player Tony Romo attend the 50th Academy Of Country Music Awards at AT&T Stadium on April 19, 2015, in Arlington, Texas
The 2008 Miss Missouri USA and a former journalist for Dallas television station KDAF, Candice is the younger sister of actor Chace Crawford, who is known for his portrayal of Nate Archibald on The CW's teen drama series Gossip Girl.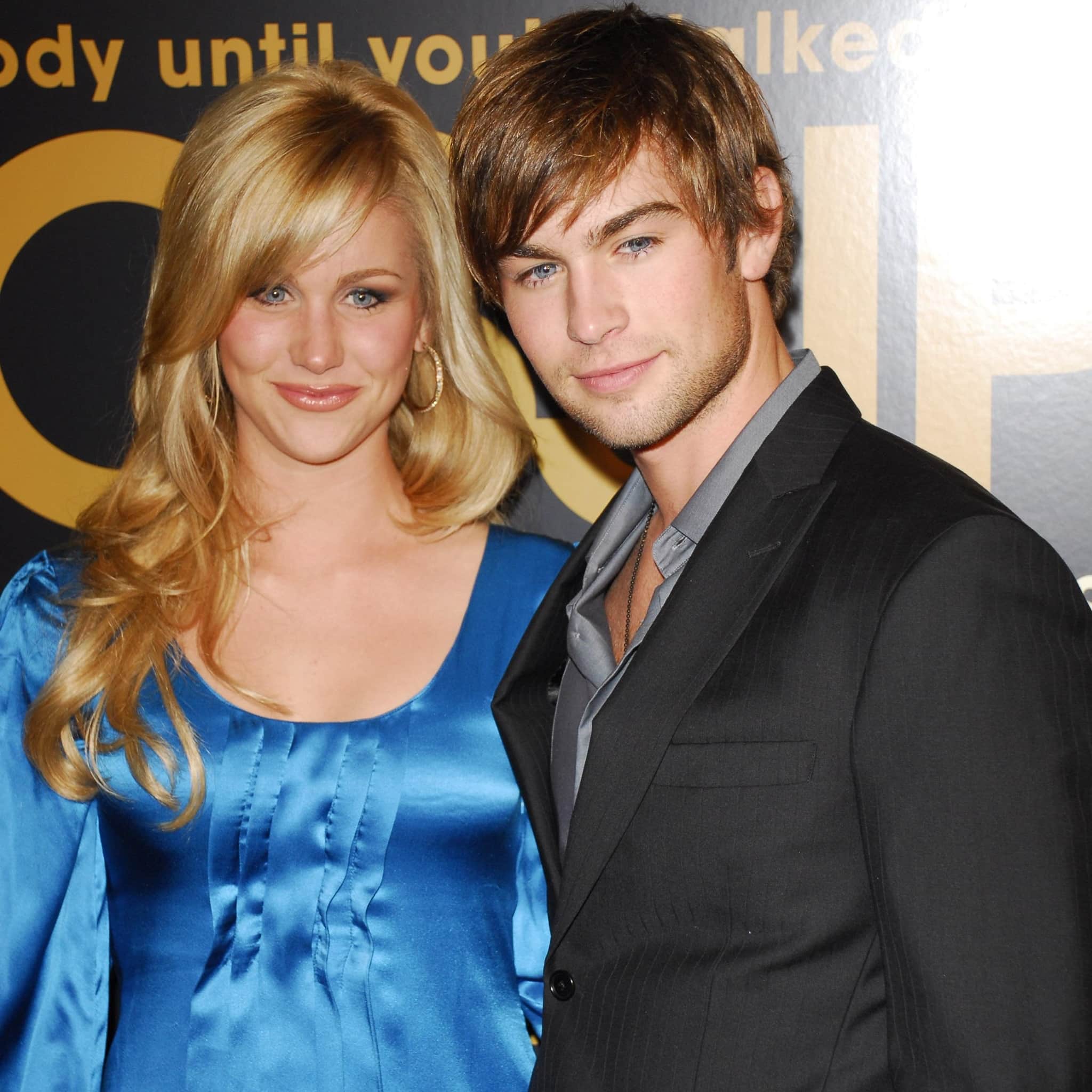 Candice Crawford and her older brother Chace Crawford attend The CW Network premieres "Gossip Girl" at Tenjune on September 18, 2007, in New York City
In November 2014, Jessica Simpson joined Jennifer Lawrence for the premiere of "The Hunger Games: Mockingjay — Part 1" held at Nokia Theatre L.A. Live in Los Angeles.
Jessica Simpson wears her blonde hair down at the premiere of "The Hunger Games: Mockingjay — Part 1" held at Nokia Theatre L.A. Live in Los Angeles on November 17, 2014
The then 34-year-old entertainer sported a gold vintage one-shoulder dress and accessorized with Neil Lane jewelry. She carried a Ferragamo clutch and completed the outfit with a stunning pair of Prada heels.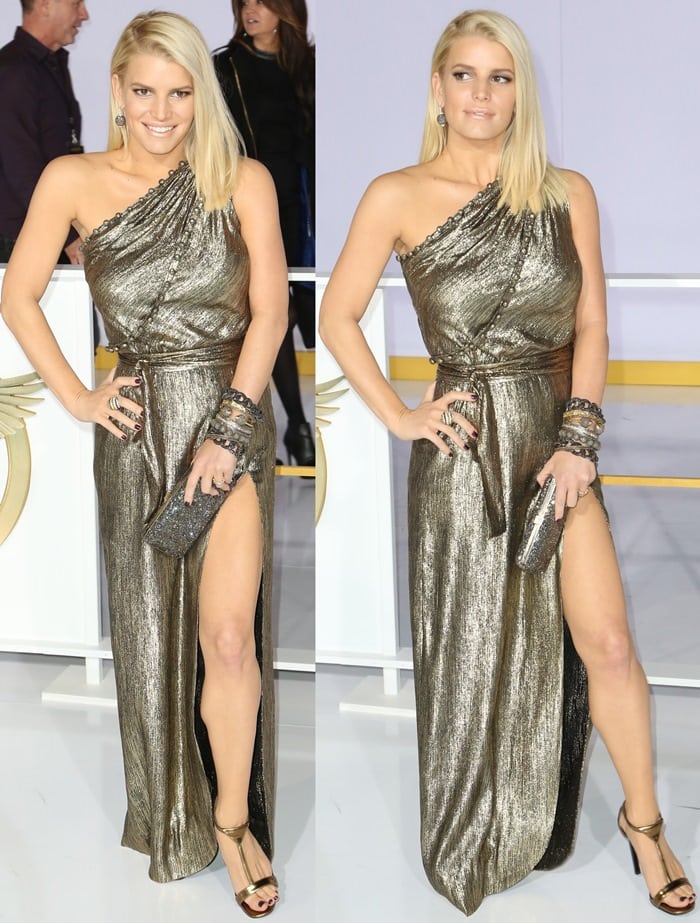 Jessica Simpson shows off her legs in a vintage gold dress
Do you agree that this dress looked unflattering on Jessica Simpson?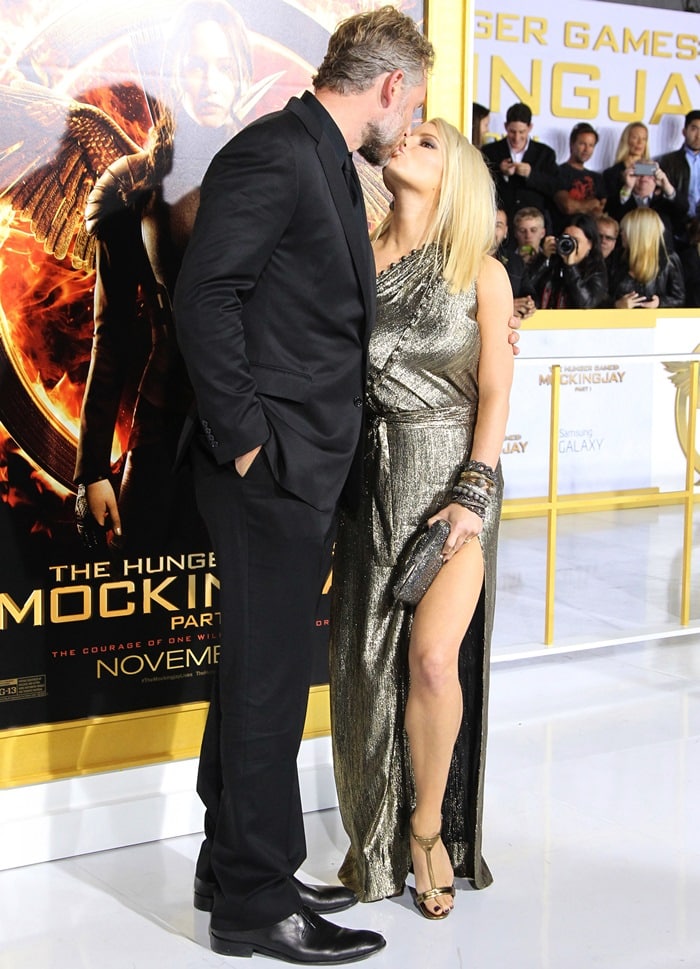 Jessica Simpson kisses her husband Eric Johnson at the premiere of "The Hunger Games: Mockingjay — Part 1"
The all-gold look was just too much, and the bodice of the frock could have used some more support.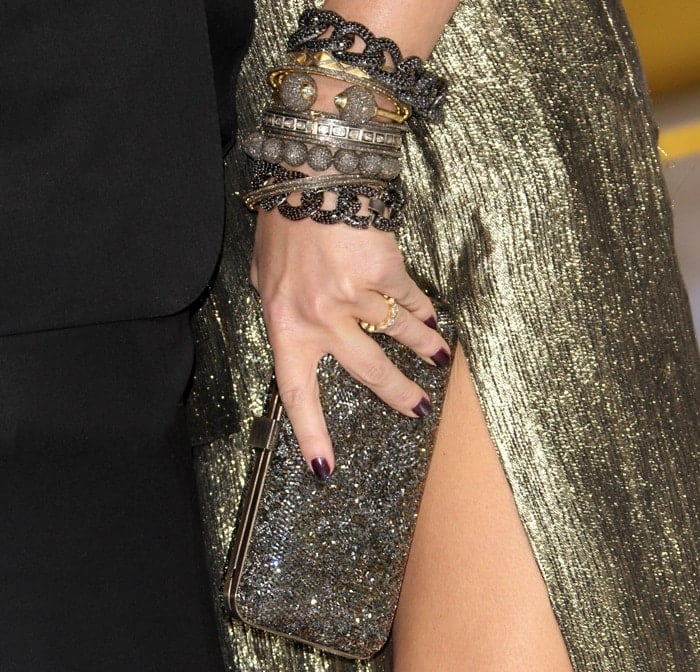 Jessica Simpson accessorizes with Neil Lane jewelry
Jessica Simpson's feet in Prada sandals
Jessica Simpson shows off her toes in gold metallic heels
Credit: Apega / WENN / Adriana M. Barraza / Nicky Nelson / Agent 47 / Judy Eddy / Antonio Salvador